---
Pink Floyd
-

Earls Court, London, May 1973
published: 19 / 6 / 2015
---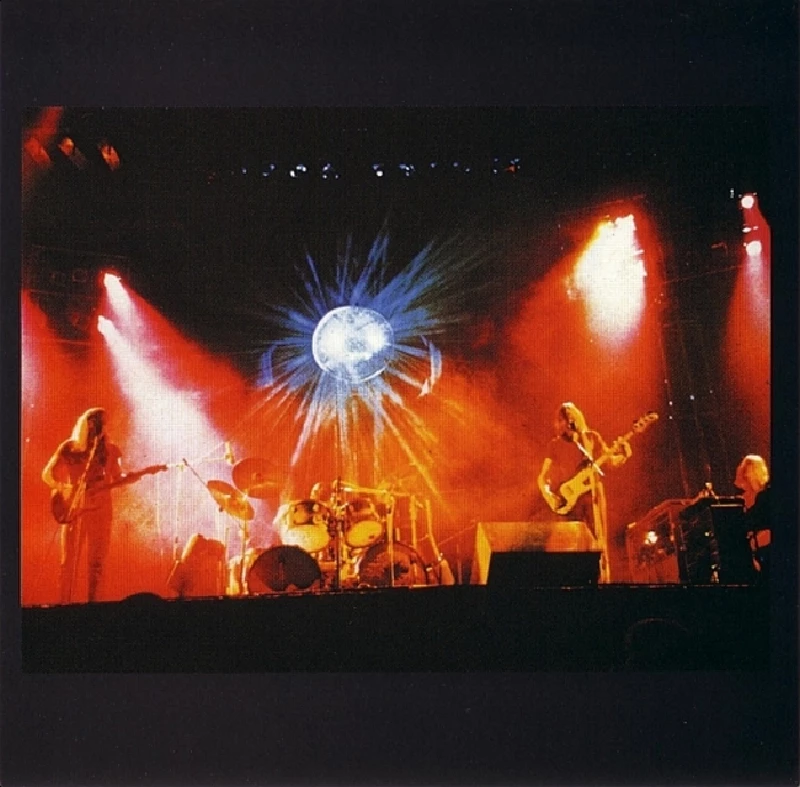 intro
In 'Gig of a Lifetime' Keith How writes of attending one of Pink Floyd's legendary 'The Dark Side of the Moon' concerts at Earls Court in London in 1973
What follows are recollections through a glass darkly but a true story. I am on a train. My head is somehow not connected to my neck.I can sense Sue's arms around me. I feel as though I am speeding through time and space. Everything around me is blurring. Somewhere someone is telling me that I am hallucinating . My love affair with Pink Floyd began at the age of sixteen when 'See Emily Play' beamed in from another galaxy via Radio Luxembourg and a mono headphone. (Stereo? Unheard of!). I loved the Beatles and was a Pink Floyd devotee, and I was delighted when 'Disc and Music Echo' (I think) reported that the Floyd were in Abbey Road recording at the same time as the Fabs. 'The Piper at the Gates of Dawn' and 'Sgt. Pepper' were purchased together with my first wage packet in 1967. As with any relationship there are always difficulties to contend with. With Pink Floyd it begins with a broken heart. When Syd Barrett "left" the group, it was a shock. Without any news and hardly any TV, it was hard to understand what had happened until 'A Saucerful of Secrets' was released and the band were able to explain what was happening with Syd. The Floydian mystique was born in me in the late 1960's, but living in deepest Derbyshire you lived on scraps of information to keep abreast of cultural events . The chances of seeing the Floyd live seemed virtually impossible, and 'More' was a legendary LP I couldn't find. At least 'Ummagumma' had four live tracks to alleviate the cravings, but sadly this didn't work. Together with my great friend Peter we sojourned to Sheffield City Hall to finally attend a live Pink Floyd concert in 1970. They cooked 'Alan's Psychedelic Breakfast' onstage to our amazement and delight. In the early 1970s my Floyd addiction heightened.'Meddle' increased the desire to experience another show but the opportunity never arose. By now I was travelling between my home in Derbyshire and Nottingham where my future wife was training to be a teacher. Resplendent in RAF greatcoat (standard student issue) and a bottle green Princeton University Sweatshirt (Gilmour wore one), I was overcome with joy to procure two tickets for Earls Court in May 1973 when the Pink Floyd were to perform 'The Dark Side of the Moon' for two nights .Anticipation ran high . This was my Holy Grail moment. To experience what the press were calling the "premiere" of 'The Dark Side of the Moon', even though the songs had been toured for quite a while, was a dream come true. A spectacular show was promised, and it would be the last time they would perform 'Set the Controls for the Heart of the Sun' and 'Astronomy Domine', according to reports. Back then I recall thinking my whole life was leading up to this concert. Our tickets were for the Saturday night and, seats taken, the programme (now lost) was in a comic book form, I recall. My nerves were jangling as the lights in the massive hall, full to capacity, dimmed. A roar went up.... The rest, as they say, is history. The first set of 'oldies" was mind blowing. Explosions, Nick Mason's gong burst into flames, and swirling cosmic lights and dry ice swathed the Floyd in mystery. Ethereal synthesizers and keyboards and that guitar channelled notes from cirrus minor. The ultimate in space rock. 'Echoes' was a revelation, the middle section, I recall, hitting a staggering groove with Dave wrenching emotion from his Stratocaster. Breathtaking and wondrous. In a flash it was the interval, and I felt drained and thirsty. Things become a little hazy from here on in. After buying a coke from a 'vendor' (which may have been a mistake), I sat down and encountered a gentleman with a green beard. For some reason this moment has stayed with me all these years. But wait - BA BOOM BA BOOM! The now famous heartbeat echoed around Earls Court. We were about to descend into the Dark Side. 'The Dark Side of the Moon' was a masterpiece. We gasped watching a Spitfire fly into the stage with perfect timing at the end of 'On the Run'. 'Time' was staggering. I heard live the lyrics that meant so much to a 23 year old working class bloke who found both truth and solace in 'Dark Side' - "And then one day you find ten years have gone behind you/No one told you when to run/You missed the starting gun." Words I quote to this day, and which are absolutely timeless! 'The Great Gig in the Sky' was astounding bringing the audience into a reverential state before my least favourite track on the album 'Money' introduced itself with cash registers ringing all around . The Pink Floyd revved it up though and Dick Parry's sax was wonderful. Gilmour completely ripped it up, notes searing and tumbling from his Stratocaster. It was absolutely joyous. From here on in a state of euphoria seemed to envelop me personally .The gig was beyond my wildest dreams as they seamlessly moved through the album. I recall becoming quite emotional during 'Us and Them'. 'Any Colour You Like' was just an amazing trip. The band were on the top of their game. From here on in my memories were blurred and vague as the performance climaxed. I believe there was an encore. (Sue tells me it was 'One of Those Days' and research confirms it was). Then "I am on a train"...Neither of us can remember where the train was going, where we alighted, how we found our car. We suspect we slept on the back seat but who knows. One thing is certain 'The Dark Side of the Moon' at Earls Court was and still is my "Gig of a Lifetime". Postscript: Forty odd years later, has the Love Affair stood the test of time, you might ask? Well, I was able to experience the Floyd again a couple of times, and both Gilmour and Waters live in the later years. 'The Endless River' did seem to tie things up nicely. 'Wish You Were Here' is also a peerless album that will always send shivers up my spine. I didn't really get on with 'The Wall', fell out with Roger Waters, and to this day have never played 'The Final Cut'. 'Animals' was okay, and improved with perseverance. 'The Division Bell' was a pretty decent record. I return to the early albums often, but 'The Dark Side of the Moon' is the masterpiece and that gig was without doubt truly faultless, way beyond my expectations and through the years, though there have been many contenders, that is the one. "The time is gone, the song is over, Thought I'd something more to say" ( 'Time').
Band Links:-
http://www.divisionbell20.com/
https://www.facebook.com/pinkfloyd
http://en.wikipedia.org/wiki/Pink_Floyd
https://twitter.com/pinkfloyd
http://www.pinkfloyd.com/
http://pinkfloydarchives.com/
Play in YouTube:-
Picture Gallery:-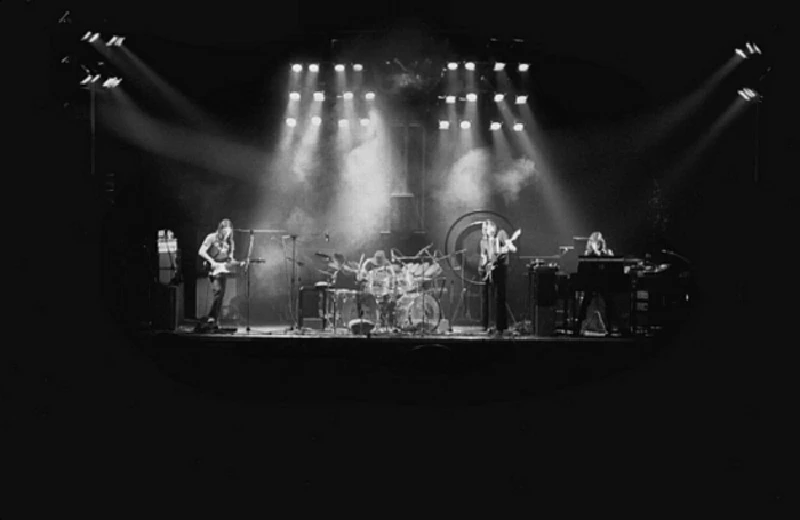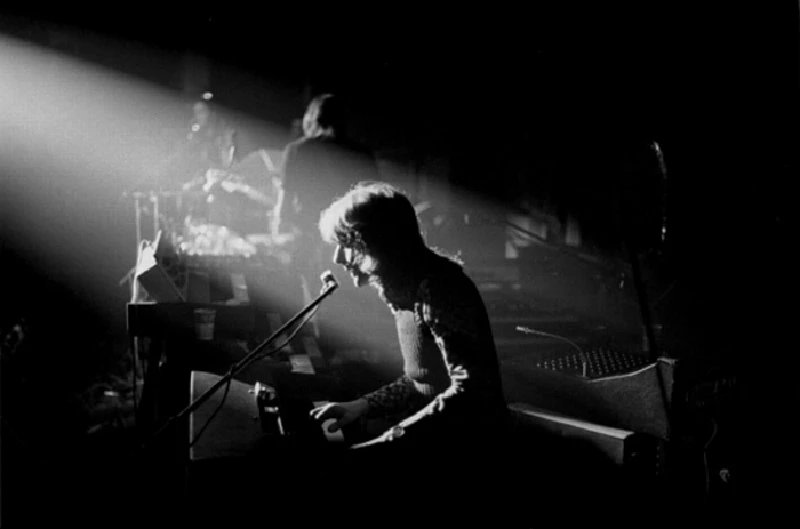 profiles
---
A Delicate Sound of Thunder (2020)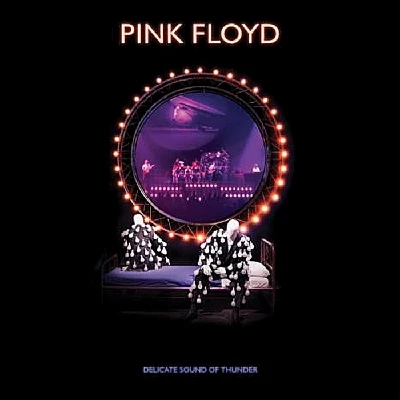 Recorded during their longest ever tour, a reissue of 1988 concert film The Delicate Sound of Thunder sees Pink Floyd attempting to adapt their pioneering psych/ prog rock for a new generation. Richard Lewis reviews
related articles
---
Roger Waters: Feature (2017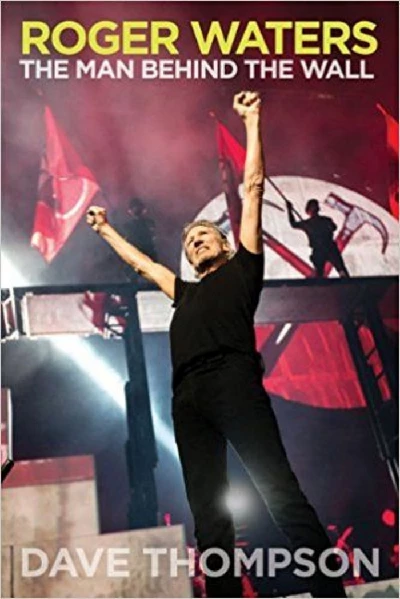 Lisa Torem finds that Dave Thompson doesn't stand on ceremony in his new biography about former Pink Floyd composer Roger Waters, and that exclusive interviews and diligent detail spike a variety of insights.
Pennyblackmusic Regular Contributors
---