---
published: 4 / 5 / 2015
---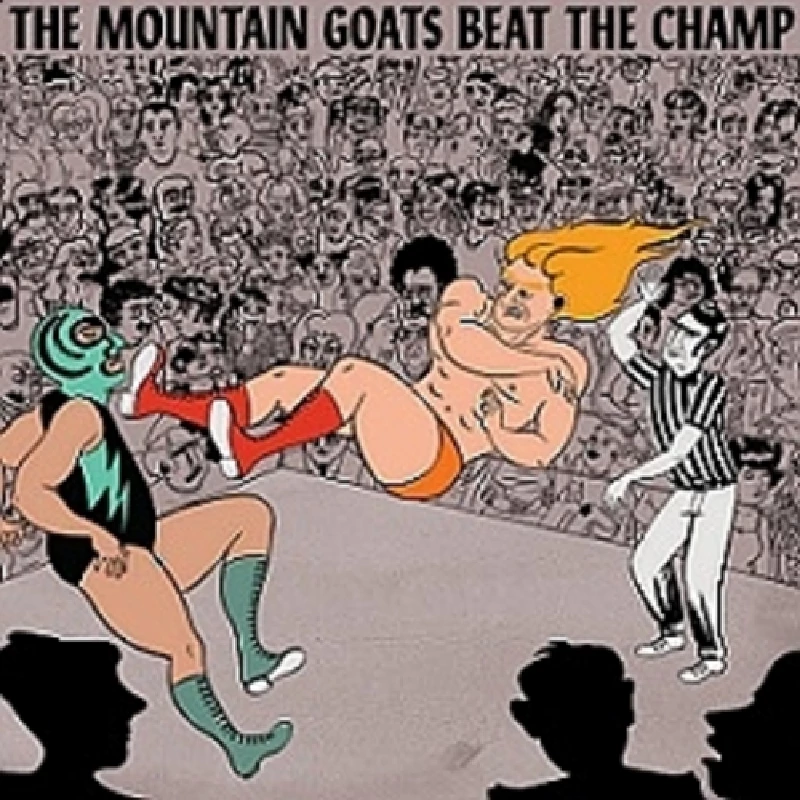 intro
Eccentric but enthralling new album from off-kilter North Carolina bandt the Mountain Goats, upon which front man John Darnielle's songwriting focuses on the world of professional wrestling
To the uninitiated the world of professional wrestling is a bizarre one. Heavily muscled men in spandex beating each other to advance carefully scripted plot lines of good and evil is not everyone's idea of a sport. But the plot lines of these epic and not-so-epic battles are perfect fodder for Mountain Goats singer John Darnielle. After all, the protagonists of his staple stories of low-rent America often end up broken and bleeding anyway. Why not at least let them get paid for it? Darnielle has gone off on some tangents both thematically and musically with the Mountain Goats, exploring the Bible and adding brass arrangements to his traditionally pared down music of losers and lovers. So, despite its subject matter, 'Beat the Champ' is actually much closer to some of his earlier material in many respects. This album is cloaked in the veneer of wrestling, with its recondite language of heels (bad guys), foreign objects (illegal items brought into the ring to use as weapons, often by heels) and the like. But at its core the obsessions are the same as they generally have been with the Mountain Goats, and the characters who populate this album share the rage and hurt of the tales of drug abuse and broken homes familiar from previous albums. They just channel it into the ring. Darnielle has also married some of his recent musical explorations to his older style here, perhaps better than ever before. The horn section on 'Foreign Object' turns a song that is basically a threat to the world - "I will personally stab you in the eye; with a foreign object" - into the catchiest, most hummable number on this album. 'Stabbed to Death Outside San Juan' is almost spoken word. Both tracks are wonderful, like most of this album. Existing fans of the Mountain Goats will find much to love here. Those still to catch on to the delights of this band may find the purported subject of wrestling off-putting. But beyond that is a collection of storytelling songwriting on a par with anything the Mountain Goats have produced in the past. 'Beat the Champ' is - in the best traditions of the ring - gloriously eccentric and playing to the crowd.
Track Listing:-
1
Southwestern Territory
2
The Legend Of Chavo Guerrero
3
Foreign Object
4
Animal Mask
5
Choked Out
6
Heel Turn 2
7
Fire Editorial
8
Stabbed To Death Outside San Juan
9
Werewolf Gimmick
10
Luna
11
Unmasked!
12
The Ballad Of Bull Ramos
13
Hair Match
Band Links:-
https://www.facebook.com/pages/the-Mountain-Goats/17314008126
https://twitter.com/mountain_goats
http://www.mountain-goats.com/
http://www.themountaingoats.net/
Label Links:-
http://www.mergerecords.com/
https://www.facebook.com/Merge-Records-88476979019/timeline/
https://twitter.com/mergerecords
https://www.youtube.com/user/mergerecords
live reviews
---
Shepherd's Bush Empire, London, 19/11/2015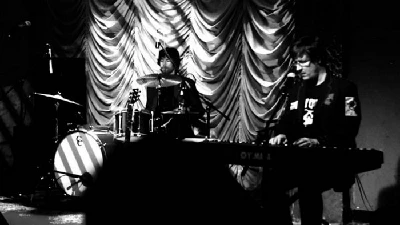 Daniel Cressey watches Americana act the Mountain Goats play a bleak but compelling show at the Shepherd's Bush Empire in London to promote their latest album 'Beat the Champ' on which front man John Darnielle's songwriting focuses on the professional wrestling world
Mountain Goats
KOKO, London, 26/5/2011
KOKO, London, 7/9/2010
Union Chapel, London, 8/12/2007
Scala, London, 23/11/2005
ICA, London. 30/3/2004
favourite album
---
All Hail West Texas (2013)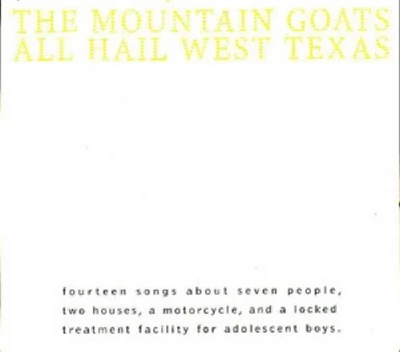 In our Re:View section, in which our writers look back on albums from the past, Dan Cressey examines lo-fi act Mountain Goats' 2002 album 'All Hail West Texas', which has recently been reissued
Pennyblackmusic Regular Contributors
---