---
published: 12 / 4 / 2015
---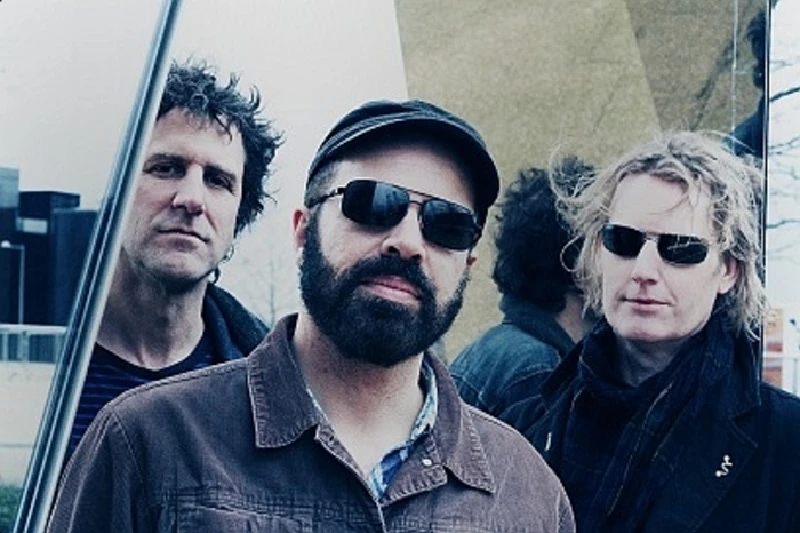 intro
Dominic Simpson speaks to Adam Franklin, the front man with 1990's Oxford-based cult alternative rock outfit Swervedriver about their reformation and 'I Wasn't Born to Lose You', their first album in almost two decades
Back in the early 90s, before Britpop, before the Internet, and before Spotify, bands such as Swervedriver had a small but dedicated following. For this writer in his adolescence at the time, the band's early EPs (four tracks on an EP was normal in those days) and debut album 'Raise' became something of an obsession, with their guitar-scorched songs bringing to mind vast vistas, canyons and sunsets over deserts, particularly on tracks such as 'Rave Down', 'She's Beside Herself' and 'Deep Seat'. I remember going to a musty old guitar shop in North London repeatedly with a friend near his house and buying the cheapest distortion pedals available because we were so enamoured with the guitar sound on 'Raise' (we hadn't worked out at that point how the band had got their wah-wah sound). This was the period of 'shoegazing', when a group of British bands with hazy guitars, lank fringes, and semi-decipherable, frequently mumbled lyrics (that's a compliment, by the way) were big on the indie scene. It was a golden period for the pre-Oasis Creation Records, arguably at their creative peak with an amazing run of albums from the likes of My Bloody Valentine, Ride, Slowdive, the Boo Radleys, and Swervedriver themselves, not to mention non-shoegaze acts such as Primal Scream and Teenage Fanclub. Grunge was just around the corner, while Britpop would follow a few years later, sealing the fate for virtually all the shoegaze acts – including Swervedriver, who called it a day at the end of that decade, just before the new millennium, before reuniting in the last few years. More than twenty years on from those halcyon days, I'm on the phone to Swervedriver's Adam Franklin, speaking from his home in Oxford, with the band back with a new LP, 'I Wasn't Born to Lose You'. Does he remember much of that period? "It's all a bit hazy,"he admits. "It was definitely exciting signing to that label [Creation], and I remember we were recording our first EP, and it was a Thursday night. We stopped for dinner, and 'Top of the Pops' was on, and Ride were suddenly on 'Top of the Pops'. We remembered them as these kids around Oxford. Suddenly it seemed like things were opening up, and bands who played noisy guitars were actually getting somewhere. So it was all very exciting." The tag 'shoegazing' for Swervedriver's sound was always a question mark in the first place. While dreamlike guitar sounds did appear, their sound also had a harder, more abrasive edge than Slowdive et al which recalled Dinosaur Jr. and Sonic Youth at their more heavier end. You could imagine headbanging to Swervedriver. They even featured in the metal magazines on occasion. In addition, the band at the time had dreadlocks more than fringes (one commentator on an old picture of the band on Last.FM opines, "If I didn't know these guys, I would say they belong to a reggae band"), resembling Mega City 4 more than fey Thames Valley strummers. Meanwhile, the subjects of their songs were often about cars, driving down freeways and lonely desert towns, bringing to mind the freedom of the endless highways of the US more than the ring road around Oxford. Did it annoy the band being lumped into that scene? "It probably did a bit,"Franklin says, "you know – 'we're not shoegazers!' But over time, of course, it's now kind of interesting that that whole terminology has been turned on its head and now it's a complimentary thing, you know. Now there's blogs online – '10 Shoegaze records you must hear....' - and we're included in those. So we get exposure to kids who are only just discovering this style of music. In the end it benefits us. I mean, If we weren't aligned with any genre, then we wouldn't be on any of those lists." Indeed, it's interesting to see the resurgence in the last few years of interest in the genre, spearheaded by reunions not just of Swervedriver but of My Bloody Valentine, Slowdive, Chapterhouse, and now Ride. Britpop, by contrast, remains something of a tainted sword for now. As Franklin says: "That kind of era of music went deeply out of fashion, at least in the UK, in the 90s when Britpop came along and everything. The thing that's funny about shoegaze was that it appeared on Myspace as a genre. If you were putting up a music page on Myspace, you could put up blues, jazz, folk - or shoegaze! Suddenly shoegaze wasn't a swear-word anymore, and there were great bands coming out of Australia, Germany, Scandinavia, South America, and all over all inspired by that music. In the end, it was borne out to be a musical style with a bit of longevity, I suppose. I don't know how many Britpop-influenced bands are In South America!" This interest in the genre some time in the 2000s coincided with the reformation of the band in 2008. But, as it turns out, it was witnessing live the return of another late 80s/early 90s band that especially turned out to be an inspiration for Franklin to reunite Swervedriver. As he recalls: "A lot of people were saying, 'Are they [Swervedriver] going to tour?' - because we'd never really [officially] announced that we'd broken up or anything, and I guess Jimmy [Hartridge, guitarist] called me and said, 'Should we do something?' For years it'd been furthest from our mind – we'd all met up at various points for birthdays and weddings and funerals and that kind of stuff. At that point, there hadn't been that many reunions – [only] the Pixies and the Stooges had got together. I remember going to see the Pixies in New York. A friend of mine was saying, 'The Pixies are playing, do you want to come and watch?' and I was like, 'Yeah, I don't mind, I'll come along. I saw them back in the day and they were great' - not really expecting too much. But then there was this anticipation before they took the stage, and people there who had never seen them before – they were really excited. It was amazing for them playing these old songs for the first time in God knows how long. It then did definitely add fuel to the thought of us going onstage and playing our old songs again. Everyone was kind of thinking, 'Yeah, we wouldn't mind doing this'." Not that Franklin had left music in that interim period from 1999 to the reformation in 2007. Straight after Swervedriver split, he threw himself into musical projects, focusing first on a solo career of sorts under the name Toshack Highway (the moniker deriving no less from the merging of the surnames of Liverpool F.C.'s 70's sporting legends John Toshack and Steve Heighway). A self-titled album was released at the turn of the noughties on The Flower Shop, the label run by Sophia's Robin Proper-Sheppard. As Franklin recalls: "I went to the US after 2000 or something, just after the Toshack Highway album, which was kind of electronic-y, almost – I was a bit sick of the guitars, but I still liked the pedals. So I just brought these old keyboards and then plugged them through all the old guitar pedals, and came out with that album." "But then I was over there and I started doing solo gigs....I mean, I was so sick of guitar pedals and electric guitars that I was just sort of travelling up and down the East Coast on the Amtrak train line doing acoustic gigs, which felt like total freedom for a while. But I think there were three records under the name Toshack Highway, and it started to not make sense, because people were like, 'Are you Mr Toshack or Mr Highway?' And someone said, 'Well, you might as well use your own name,' which is when it became Adam Franklin. But then it became Adam Franklin & The Bolts of Melody because there was a band sort of thing happening." That wasn't the only solo project he was involved with. His time in the US led to a collaboration with Interpol drummer Sam Fogarino called Magnetic Morning, after a mutual friend introduced the two: "We both met in NYC, and we met up and recorded that album – a little collaboration," Franklin says. In addition, he has played guitar with Pennyblackmusic live favourites Madam, including on their upcoming album. He also played guitar at a previous PB night, guesting with Altai Rockets, who feature ex-Madam bassist Nick Bergin. And then there's his ongoing live work with the afore-mentioned Sophia, who have featured members of many of the above. "Swervedriver were still happening when I first played with Sophia", Franklin clarifies. "But Robin does a lot of touring out in Europe. It's good because it just gives you a different angle; you play other people's songs, and I'm not singing, and it keeps the whole thing open-ended really. It's good to get out and mix stuff up a bit, you know." That Swervedriver have returned with a fifth studio album is a remarkable achievement in itself, given the bad luck that has befallen the band. Like something lifted straight out of 'Spinal Tap', original drummer Graham Bonner left the band's tour bus while they were waiting to cross the border into Canada during a 1992 tour of North America in order to "go get a sandwich"; he never came back (though he has sporadically returned to the fold in the last few years when the band have toured). That same year, they would lose both their manager and bassist Adi Vines too, the latter of whom elected to join the little-remembered Skyscraper, leaving the band down to the duo of Franklin and Hartridge. A rejigged line-up and one of their best albums in 1993's sophomore effort 'Mezcal Head' wasn't the end of their problems. Creation Records dropped the band from their roster a week after the release of Swervedriver's third album, 'Ejector Seat Reservation', in 1995; the album would remain unreleased in North America. Three weeks before the follow-up, '99th Dream', their fourth album, was due to be released, the band's American label, DGC, terminated the band's contract as part of "corporate downsizing"; in the end, the band managed to release the album on the independent label Zero Hour Records half a year later, in 1998. Burnt out, especially from the touring, the band went on indefinite hiatus the following year. Despite these setbacks in the band's past, Franklin remains upbeat, as well he should; 'I Wasn't Born to Lose You', recorded at the legendary Konk studio in London and Birdland in Melbourne, is a tremendous release, from the opening chiming notes of 'Autodidact' to the closing bars of 'I Wonder', with its refrain of "Take care of what you do" and vintage guitar freakout. "I wouldn't really know how to describe it [the new album] in relation to those [previous albums], because it's almost like you're too close to it, really," he considers. "But one thing that's for certain is that when we decided to do another album, we were sort of thinking that we should probably go back to the source of the sort of stuff that we were influenced by when we did the first album...I don't think production-wise it sounds like the first album, but I'm too much in it to be able to judge. I've noticed some people say, 'This sounds a bit like 'Ejector Seat Reservation', and then other people say, 'No, no, I think it sounds like 'Raise'. It doesn't really matter in the end which one you can relate it to. I think it's probably the strongest album really, and not just because it's the new one...everyone's really happy with the way it sounds and looks. It rocks my world, anyway." Indeed, tracks such as 'For a Day Like Tomorrow' are among the best things the band have released, with an experimental middle section that recalls their 11 minute epic saxophone-assisted meltdown 'Never Lose That Feeling' from 1992. For the band, there's a US and European tour to look forward to, including a return to London's Scala venue. Brushing aside the indifference and bad luck that has blighted chunks of their past, Franklin reflects: "Provided we're not losing the hardcore fans, it seems like people are getting into it who maybe weren't bothered back in the day...There have been people who've heard some of these tracks we've released, and people are commenting, 'Wow, I never really heard this band that much, but the new stuff is great.'" Nearly twenty years into their career, like a juggernaut that appears in their songs, Swervedriver look in no danger of stopping any time soon.
Band Links:-
http://www.swervedriver.com/
https://twitter.com/swervedriveruk
https://www.facebook.com/swervedriverofficial
https://swervedriver.bandcamp.com/
Picture Gallery:-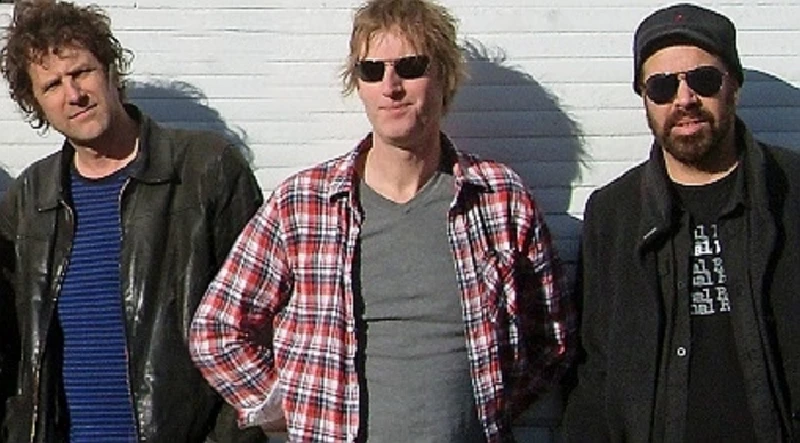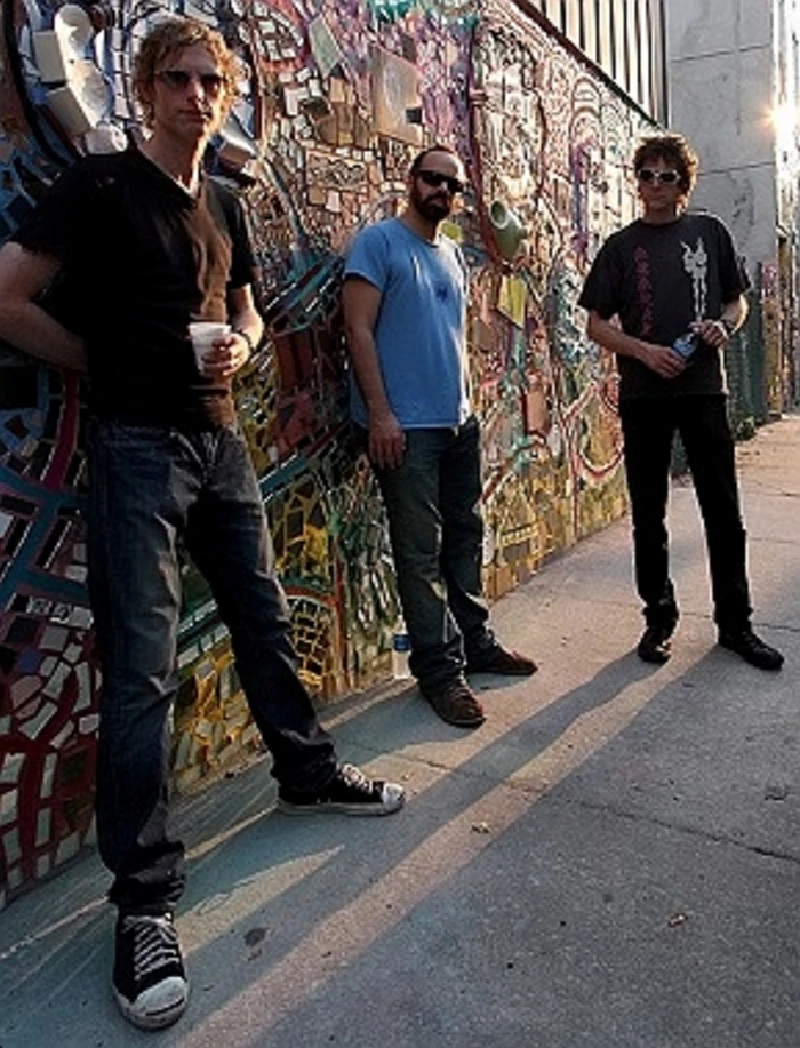 Visitor Comments:-
745

Posted By: applehead, Oxford, UK on 22 Mar 2015
Great interview; great article. Loved it!
---
Pennyblackmusic Regular Contributors
---