---
published: 1 / 10 / 2014
---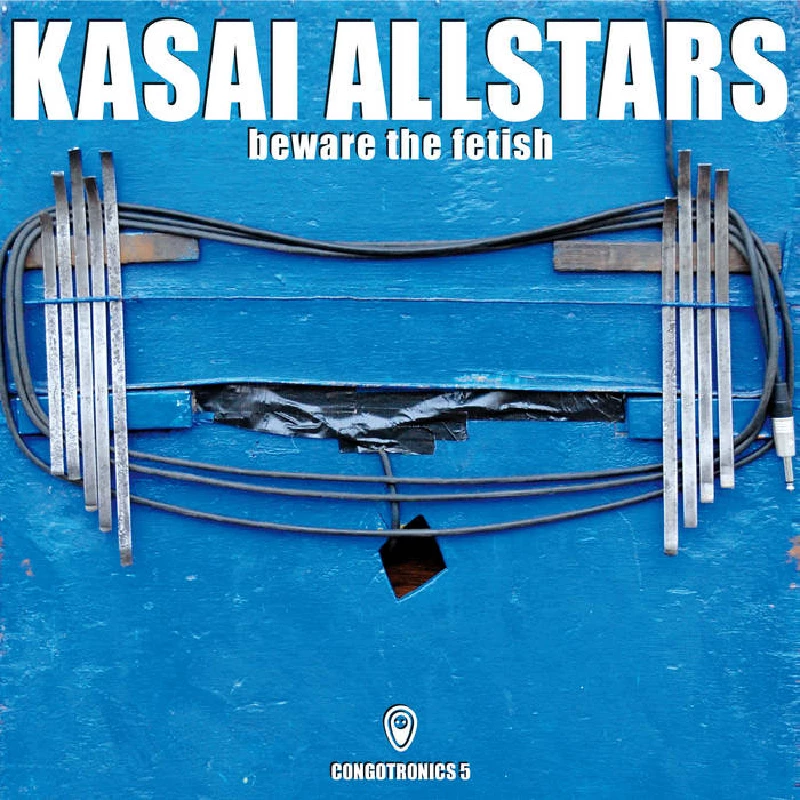 intro
Enthralling second album from Congo-based collective the Kasai Allstars, who have assembled their instruments out of garbage from the rubbish dump
Episode Five of the courageous Congotronics series, which embodies the thundering music of the heart of the African continent, is the Kasai All Stars' second album. Playing percussion instruments assembled from garbage found at the tip, the Kasai Allstars merge uplifting Kinshasa's soukous music and their unique afro-punk. Key to the Kasai Allstars distinction in sound is the likembé, the african thumb piano which produces vibrating sounds somewhat similar to the xylophone. The illustrative booklet coming with this double CD portrays the Kasai Allstars as a small time local Kinshasa pub outfit, whilst in reality their album marks another groundbreaking experience. Highlights prove too numerous to mention; the album rides to unknown heights, on guitar licks which lift spirits and on buzzing tribal rhythms of an originality unknown of before. Those come to full fruition on the second CD, and as somewhat of a liberation. Working as a slide guitar does in soul music, the likembé instrument leads the Kasai Allstars through the dense and hefty, and complex and demanding rhythm layers; ultimately to its lasting momentum. The sheer, loud and authentic vibrancy of this album makes it one of the purest jubilations of rhythm and sound ever. Surely one of this year's greatest brainwashes. A two CD set at this stage and I suppose a vinyl box next.
Track Listing:-
1
The Chief's Enthronement / Oya
2
Yangye, The Evil Leopard
3
Salute To Kalombo
4
Down and Out
5
He Who Makes Bush Fires For Ot
6
As They Walked Into the Fores
7
Thus Spoke the Ancestors
8
Beware the Fetish
9
A Good Husband
10
In Praise of Homeboys
11
The Dead Don't Dance
12
The Ploughman (Le Laboureur) [f
Band Links:-
https://kasaiallstars.bandcamp.com/
https://www.facebook.com/pages/Kasai-Allstars/108241402546919
https://en.wikipedia.org/wiki/Kasai_Allstars
Label Links:-
http://www.crammed.be/
https://www.facebook.com/pages/Crammed-Discs/70419524682
https://twitter.com/CrammedDiscs
https://www.youtube.com/user/CrammedDiscs
https://plus.google.com/+CrammedDiscs
https://crammed.greedbag.com/
Have a Listen:-
profiles
---
Félicité (2018)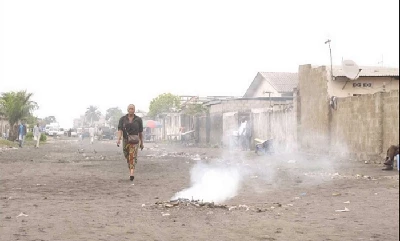 Maarten Schiethart reflects on new film 'Félicité' and its accompanying soundtrack, which, curremtly touring European cinemas, is set in the Congo,and features the Kasaï Allstars in several bar scenes.
Pennyblackmusic Regular Contributors
---