---
Gary Numan
-

Rock City, Nottingham, 10/11/2013
published: 6 / 11 / 2013
---
intro
Dave Goodwin watches Gary Numan play a set that finds him returning again to the heights of his 80's fame at Rock City in Nottingham
Its nearly a year since I graced the Rock City beer-stuck floor to watch the great Gary Numan on his 'Dead Sun Rising' tour. He was overwhelmingly good then, so I was eager to see what how his new album 'Splinter' translated to the stage. We have also had another glimpse into the Numanworld with our recent interview at Pennyblackmusic in which Numan talking to Paul Waller revealed that he was arguably in the most creative mood ever in his long musical career, and that he struggles to find confidence to write and perform. In another part of the interview with Paul, Numan divulged that this 'Splinter' tour holds the best light show he has set up for years. One of my favourite albums of the time was Numan's 1980 album 'Telekon'. I found it all very mysterious and otherworldly, especially as at that time Mr Numan was a very reclusive character who didn't really do interviews. As I glanced around the packed Rock City hall, there were evidently more and more people dressed in the 'Telekon' colours of red and black, and it seemed almost as if more of the old fans were drifting back. Not surprisingly to be honest. If Numan suffers from lack of confidence, he didn't show it here. If he is self critical, then it's for a good cause. From start to finish Numan worked the crowd into a frenzy like the seasoned professional he is, but at the same time his energy was so youthful that it felt like he had just released his debut album. As for the light show, it was something else with a series of LED sets flashing all sorts of images on to the stage, and the lighting itself around the stage flicking from one mesmerising colour to another. Numan himself? Dare I say, he was even better than last year. He is definitely in a rich vein at the moment. His showmanship was effortless as he wheeled around the stage in a shamanic state. Of course, the crowd helped with their constant adoration. Every single one of them were here for one reason, and every time I glanced at the bloke or woman standing beside me it told a familiar story. Most of the tracks from the new album itself were given an airing. If you think they sound good on the album, just have a go at them live. There were a few additions from 'The Pleasure Principle' days with a great renditions of 'Metal' and 'Films', and a taste of his Tubeway Army era with 'Down in the Park'. The encore consisted of 'Cars', 'Are Friends Electric?' and the last track from the new album 'My Last Day'. For those that missed the Numangod in his heyday, don't worry yourselves too much. On the evidence of this performance, his heyday is here once more.
Band Links:-
https://garynuman.com/
https://www.facebook.com/GaryNumanOfficial/
https://garynuman.lnk.to/TwitterWE
Visitor Comments:-
667

Posted By: Jed Southgate, Nottingham on 25 Nov 2013
I Have to agree it was a better show all round than last year which in itself was pretty good !
---
interviews
---
Interview (2013)
Paul Waller talks to Gary Numan about his much acclaimed new album 'Splinter', his recent move to Los Angeles and his early 80's career
Interview (2011)
reviews
---
Dead Son Rising (2011)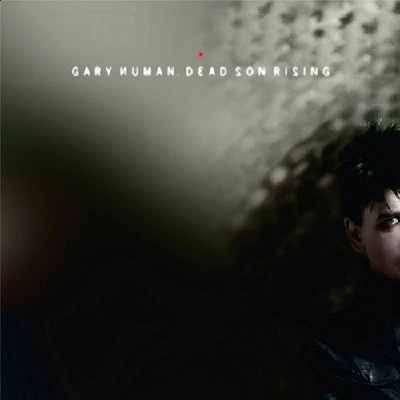 Triumphant latest album from Gary Numan who thirty three years on from his first release shows no sign of slowing down and which showcases some of his best work
Pennyblackmusic Regular Contributors
---