---
Tender Trap
-

Ten Songs about Girls
published: 11 / 9 / 2012
---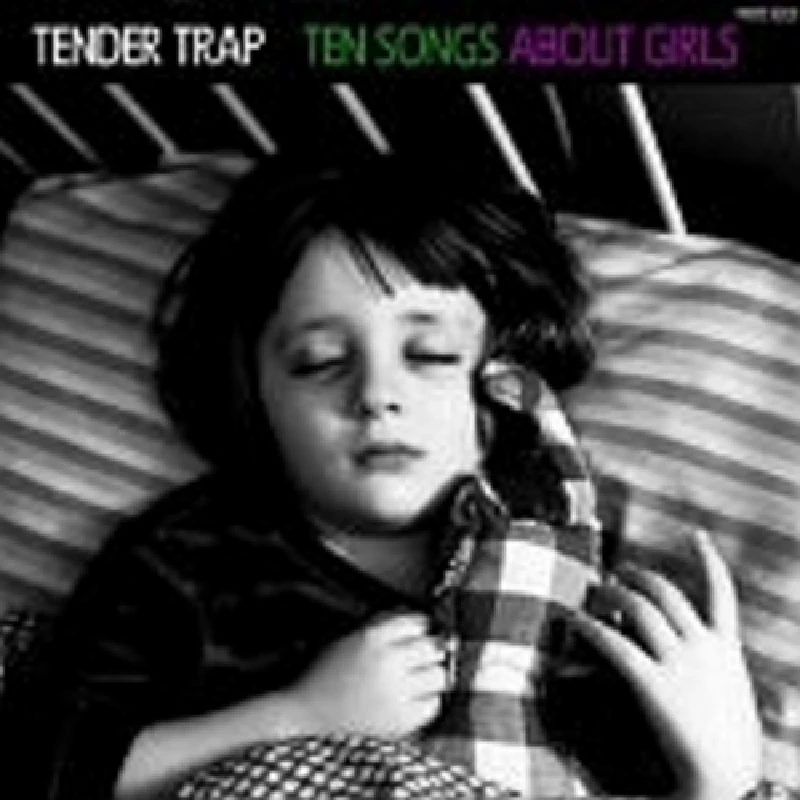 intro
Fabulous fourth album from London-based indie pop group Tender Trap, the band of former Talulah Gosh and Heavenly front woman Amelia Fletcher
It has been a long time coming and been delayed, but Tender Trap's fourth album is well worth the wait. 'Ten Songs About Girls' is also Amelia Fletcher's best work. 'Train from King's Cross Station' was originally previewed almost next door to King's Cross at a gig at The Scala. It is a potential and easy choice for a single. Chunky bass,hard drums and rickenbackers all thrash and jangle together, while Amelia and drummer Katrina Dixon and new guitarist Emily Bennett's vocals all melt into each other like liquid chocolate. It is an indie made hit, the way they used to make them when the chosen format was seven inch vinyl. 'MBV' opens with the line "He wears a fringe like Edwyn Collins." It is indie poetry for indie kids everywhere, and a charmer of a number to sway on the spot to. It has no My Bloody Valentine noise on it though. 'Could This Be the Last Time?' has a bass and tambourine introduction, before Amelia's vocals charm their way into your life. It is a joyful romp to put summertime into your step. 'Leaving Christmas Day' is as haunting as hearing the Velvet Underground's 'Pale Blue Eyes' for the first time. It begins slowly and elegantly with Rob Pursey's bass walking hand in hand with Amelia's sweet vocal. When it speeds on up, it is very hard not to want to jump up and down to it. It is a perfect slice of pink and very sticky bubblegum pop. 'Step One', the new single, is the indie pop 7 inch of the year. An instruction manual in song on how to form an all girl band, it is full of spiky attitude. 'Memorabilia' is more 80's flavoured, and like Drugstore in reflective mode, but when it speeds up it becomes more gritty. 'May Day' is like a thrashy Elastica, but with more charm. 'Ode'has the frenzied appeal of the early Smiths, and is fast, furious and fun. 'Broken Doll' is another potential indie single of the year, a jump up and down tune, full of joy and youth. 'Love is Hard Enough' is again thoughtful, but is still charming enough to put a smile on any sad face. An absolutely fabulous album.
Track Listing:-
1
Train from King's Cross Station
2
MBV
3
Could This Be the Last Time?
4
Leaving Christmas Day
5
Step One
6
Memorabilia
7
May Day
8
Ode
9
Broken Doll
10
Love Is Hard Enough
Band Links:-
http://tendertrapband.com/
https://en.wikipedia.org/wiki/Amelia_Fletcher
https://en.wikipedia.org/wiki/Tender_Trap
Label Links:-
http://www.fortunapop.com/
https://twitter.com/fortunapop
https://www.facebook.com/pages/Fortuna-POP/202756739792517
interviews
---
Interview (2010)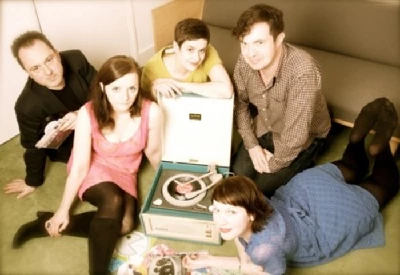 Rachel Williams speaks to indie pop group Tender Trap about their new line-up and first album in four years,'Dansette Dansette'
Interview (2002)
Pennyblackmusic Regular Contributors
---