---
published: 26 / 11 / 2011
---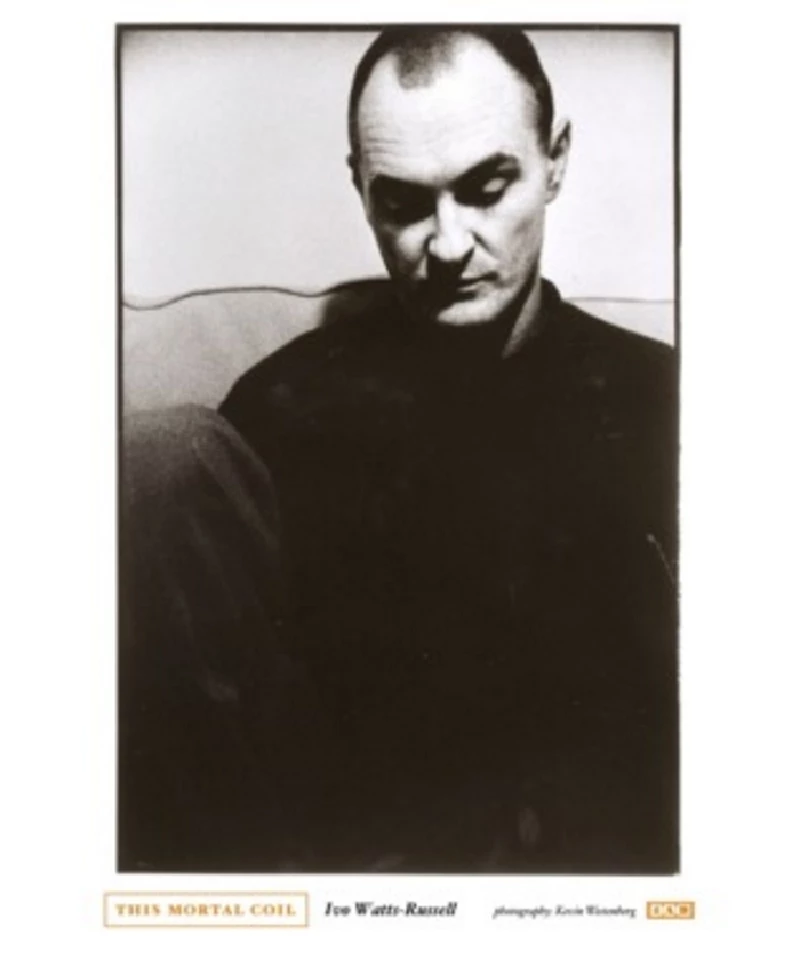 intro
Former 4AD label owner Ivo Watts-Russell talks to John Clarkson about his atmospheric and influential 1980s project, This Mortal Coil; its three albums and just released new box set
This Mortal Coil was one of the most atmospheric and melancholically sublime-sounding acts of the 1980s. A studio entity that never played live, This Mortal Coil centred around Ivo Watts-Russell, the founder and then owner of the British independent label 4AD (The Cocteau Twins, Dead Can Dance, Throwing Muses, the Pixies, the Breeders, and Belly), and Watts-Russell's engineer and co-producer, John Fryer. Watts-Russell, who played keyboards, and Fryer were throughout its eight year history the only permanent members of This Mortal Coil, and the project was rounded out and amplified by a wide and rotating cast of other guest singers and players. This Mortal Coil's 1983 first single, which was released on 12" vinyl, set a standard for much of what to come, consisting of two unusual covers, and a selection of musicians, some who were and others who were not signed to 4AD. Its A side, 'Sixteen Days/Gathering Dust', was a medley of two songs from Modern English and included, as well as members of Modern English, the Cocteau Twins and Colourbox, all of whom were on the then 4AD roster, also Gordon Sharp, who was the frontman with Cindytalk, a post-punk group, who were at the time on another label Midnight Music. It was, however, the B side, 'Song to the Siren', a cover of a song by Tim Buckley, and which featured Elizabeth Fraser and Robin Guthrie from the Cocteau Twins , that attracted the more acclaim and attention after receiving regular airplay on John Peel's Radio 1 show. When Watts-Russell released the single on 7", he promoted 'Song to the Siren' to the A side, and it went on to spend the next two years, including a period at number one, on the UK independent charts. This Mortal Coil's debut album, 'It'll End in Tears', followed in 1984 and combined covers from Big Star, Roy Harper and Wire with instrumentals written by Watts-Russell. Its musicians included assorted members of the Cocteau Twins and Dead Can Dance, and its vocalists were Fraser, Dead Can Dance singer Lisa Gerrard; Gordon Sharp and Howard Devoto, the front man with Magazine. 'It'll End in Tears' entered the UK top 40 and also reached number one in the independent charts. A second album, 'Filigree and Shadow', followed three years later in 1986. A more grandiloquent affair than its predecessor, it ran to twenty five tracks rather than just twelve, and featured twelve of Ivo Watts-Davies' instrumentals rather than just three. The covers this time included songs by Gene Clark, Van Morrison, Quicksilver Messenger Service and Talking Heads. While some of the musicians who played on it were from 4AD, all its vocalists, such as Dominic Appleton from the band Breathless and the Scottish singers Louise and Deirdre Rutkowski, were on other labels. This Mortal's Coil's third album, 'Blood', which Watts-Davies announced before its release would be the project's last album, came out in 1991. Like its predecessor, it was another double album which ran to twenty five tracks. In another progression it featured some songs for which Watts-Davies had written lyrics as well as instrumentation. There were covers of tracks this time by artists such as the Apartments, Mary Margaret O' Hara, Emmylou Harris, Syd Barrett and Chris Bell. While Kim Deal from the Breeders and Tanya Donnelly from Throwing Muses represented 4AD on just one track, 'You and Your Sister', the other vocalists such as Appleton, the Rutkowski sisters, solo artist Alison Limerick and Caroline Crawley from Rough Trade signing Shelleyann Orphan, were all otherwise not on the label again. Watts-Russell recorded two more albums with his next band the Hope Blister, '...smile's OK' (1998) and 'Underarms' (1999). He, however, both retired from making music and also the music industry in 1999 when he sold 4AD. This November has seen the release of a This Mortal Coil box set entitled simply 'This Mortal Coil'. The box set features the three core albums, which have been upgraded from their original analogue tapes to HD-CD, and also a fourth disc, 'Dust and Guitars', which compiles together all the band's singles and an unreleased track, 'We Never Danced'. The sleeves have been packaged on high grade handcrafted Japanese paper, and the artwork for the albums, while remaining based around Nigel Grierson's original photography of model Pallas Citroen, have been re-designed by Ivo Watts-Davies and Vaughan Oliver, 4AD's long term graphic designer. Pennyblackmusic spoke to Ivo Watts-Russell about This Mortal Coil and the box set. PB: The first This Mortal Coil record was a single, which featured covers of Modern English's 'Sixteen Days' and 'Gathering Dust' and Tim Buckley's 'Song to the Siren'. Which one did you record first? Was it 'Sixteen Days/Gathering Dust' or 'Song to the Siren'? IWR: It was 'Sixteen Days/Gathering Dust'. I like to think of it as a trial run really. I am not overly fond of the results. It sounds like what it is, a group of people not really working together and as if it was put together layer by layer. It was the first time in which I had been anywhere near a Linn drum machine and so the programming on it is stiff. It was programmed by Mick Conroy, the bass player in Modern English, and his arrangement was identical to the way that Richard Brown, the drummer, would have played the drums. It had no emotion or power to it. The idea came from seeing Modern English play those two songs together in a medley as an encore at the end of a very successful tour in America. It was brilliant. They were as good as Joy Division really. It was really, really powerful stuff. I approached them afterwards and said, "Why don't you go into the studio and record those two songs together?" They weren't interested as they had already recorded them separately for the 'Mesh and Lace' album and they felt that it was a backward step, so I said, "I still think it is a good idea. "Will you help me come up with an arrangement that I can then approach other people with?" Mick and Gary McDowall, who was the guitarist, then agreed to do it with Elizabeth Fraser on vocals. At the time I enjoyed it enough to release it as one side of a twelve inch. I did a so called remix of 'Sixteen Days' for the B side and there was still space, so we did 'Song to the Siren' which for me set the benchmark for what the project could then be. PB: Is it true that 'Song to the Siren' was originally going to be recorded with Elizabeth just on her own and without Robin Guthrie's guitar line? IWR: Yeah, that was my hope. I thought that the song might work simply using her voice. We took the original Tim Buckley version of the song and put it onto two inch tape to give Elizabeth something to sing along to. Robin was always with Elizabeth in those days - they were completely inseparable – and he said, "Well, I will just play some guitar, so that Elizabeth can sing to that rather than Tim Buckley." He wasn't remotely interested or enthusiastic about doing it, and to me that speaks to his genius, the fact that he could come up with something as subtle and beautiful as that when he wasn't bothered at all (Laughs). He was literally leaning up against the wall and yawning. It was just supposed to be a guide and he did it just once through, no patch up, nothing, and it sounded so good that we decided to keep it. We tarted it up only a tiny bit for the final recording. PB: A lot of the covers that you chose for 'It'll End in Tears' were by acts who were pretty obscure at the time. Big Star and Tim Buckley have since been through a revival, but at that time they were very much cult acts. Was that one of the aims of This Mortal Coil to promote some of these often obscure artists? IWR: Indirectly, yes. For me it was dangerous territory as these were my favourite songs. 'Song to the Siren' was without a shadow of a doubt my favourite ever song written and 'Another Day' by Roy Harper, which we also put on 'It'll End in Tears' was up there with it. These were songs that I was really, really fond of and it was dangerous to cover them as a result because we could have ruined them, but my logic was what is the point of covering songs when they are so well known, when they are so engrained in people's psyche?. It became, however, the by-product of we did with This Mortal Coil. Still to this day even in the obscure high desert of New Mexico where I live now I come into contact with people who want to thank me for helping to extend their musical vocabulary. and who after hearing This Mortal Coil went on to check out Big Star or Gene Clark or whoever. PB: 'It'll End in Tears' was recorded mainly by people who were on the 4AD roster, but with some guests like Howard Devoto and Gordon Sharp. On 'Filigree and Shadow' none of the vocalists were, however, on the 4AD roster, and the 'Blood' album featured Kim Deal and Tanya Donnelly, but just on one song. Was it a conscious decision not to use 4AD vocalists on the last two albums or was that something that just materialised by chance? IWR: It was a little bit of both. You would have to speak to them for their reasoning, but Robin and Elizabeth weren't particularly happy about the fact that 'Song to the Siren' was getting as much if not more exposure as they as the Cocteau Twins were getting at the time. I was so grateful to Elizabeth for agreeing to sing it. I was blown away by what she did, and until it came out and started getting loads of attention they were very happy as well (Laughs). I was conscious, however, of the fact that it started to create a rift in our friendship and so with the next record, 'Filigree and Shadow', I started approaching people not on 4AD such as David Sylvian and Scott Walker and Robert Wyatt to sing songs. In fact I asked Lisa Gerrard from Dead Can Dance as well, but nobody wanted to or thought the song I offered them was appropriate. I am really glad that happened in one way because that album then evolved into something that was far more personal for me, rather than just being a whole bunch of celebrities. Howard Devoto was one of only two people whose comments I ever took into consideration. I had done a mix of 'Holocaust', the Big Star song he covered on on 'It'll End in Tears', and I think his words were "The strings are crucifying it." We did another mix and pulled the strings back. If we had got Scott Walker or Robert Wyatt involved, then, as they were such major players, I would have had to take their opinion on board as well. PB: If 4AD had then been bigger and you had been able to afford to, were these guests perhaps people that you would have liked to get on your roster? IWR: No. I always thought that we had too many people on the roster anyway. They were just people outside of it that I really loved. Dominic Appleton from Breathless, who appeared on both 'Filigree and Shadow' and 'Blood', in particular had a voice that is more suited to the era that a lot of the songs came from. His voice wasn't an 80's voice. I wish we had a thousand Dominic Appletons instead of a thousand Jeff Buckleys or Thom Yorkes. There was so much emotion there. PB: How much production had you done before This Mortal Coil? IWR: That is another reason why I created This Mortal Coil. My name is listed as producer on the first albums by Modern English, Matt Johnson from The The, the Cocteau Twins and Xmal Deutschland, but really I didn't know what the hell I was doing there. I paid for studio time and made a point of being in the studio, so I could blame myself as much as anyone else if it wasn't an improvement on the demos, but I am not a musician. I am not an engineer. I am just someone with ideas and I didn't really feel like I had the right or the confidence to impose that on people. Whether or not my name is down on things, the only records I ever actually produced were the ones by This Mortal Coil and the Hope Blister. My limitations were not a hindrance with those albums. I could bring in one person at a time into the studio with This Mortal Coil and invest their talent into the recording, but at the same time they did not have to invest themselves or their career. PB: As a non-musician, how did you write the songs and instrumentals for This Mortal Coil? IWR: It was through MIDI and having an engineer there with the ability to programme. Pretty much everything that I have ever played has been played once with one or two fingers and made up on the spot. John Fryer and I never really spoke very much as people. He is the only person that I have ever made music in front of though and that I felt comfortable enough to spend an hour in the studio figuring out a melody and seeing where it could go. In the case of the lyrics for 'Blood', those were done over a long period of time and with lots of gaps in between. I didn't realise it at the time, but one thing that fascinates me is that every single one of them has got the word "dream" or "dreaming" in it. I had no idea about it until later (Laughs). PB: A lot of the 4AD album covers, and especially the This Mortal Coil sleeves with the photographs of model Pallas Citroen, were very influential. Did you give your design team of Vaughan Oliver and Nigel Grierson some indication of what you wanted or the freedom to do what they wanted with each album? IWR: It changed form one record to the next. The shoot for what became 'It'll End in Tears' was actually done for Modern English. It was a suggestion for their 'Ricochet Days' album. We actually knew Yvette or Pallas as we now know her. She was living in the same squat as Modern English and Nigel did the shoot. He was friends with Yvette because she was going out with the photographer Chris Garland at the time. For Modern English it was, however, a little bit too close for home. Here was this girl living in their squat and Nigel was suggesting sticking them on the cover and so they turned it down. At that point I turned around hastily and said, "Okay, I would like to use it on 'It'll End in Tears'." PB: On 'Filigree and Shadow' you, however, wanted to replace Pallas with the French actress Maria Schneider, didn't you? IWR: Yes. Maria Schneider was well known as being male suspicious. She was not happy that she was judged by her work where she was naked most of the time and for films like 'Last Tango in Paris', but I really was a genuine fan. The week that I phoned her I had been to the French Institute in London where I had to listen to a translation through a pair of headphones because there were no subtitles on it, so I thought I had a few brownie points there of being a genuine Maria Schneider fan. The more I spoke to her on the phone about what was to a certain extent a vanity project with favourite songs and handpicked musicians and putting her on the cover the more I came across as a pervert. It was awful (Laughs). At the end of the day, all I could say was "Look! I'll send you 'It'll End in Tears. I'll send you the tapes for 'Filigree and Shadow', and a small book of Nigel's photographs that had just been published and you decide." I sent them and I never heard from her again, so it was like, "Okay! Why don't we work with Yvette again?" By the time of 'Blood' Vaughan and Nigel had parted company and it involved more of my input than ever before. On the new box set, those sleeves were redesigned by myself with Vaughan. We took all the type off, and let the images speak for themselves. PB: You decided to stop This Mortal Coil after three albums. Why was that? IWR: I am very much a fan of people who come in and do something and go away. I am really not a big fan of people coming back and reforming twenty years later. Give me a fucking break. You're fucking with my childhood. I was really happy with those records and I didn't want to mess with it. Maybe we could have made another record and it would have been loved by the public more than anything else, but for me it was enough. It is actually there on the record in the lyrics-"Now is the time to draw the line." I meant it at the time. I also wasn't a particularly happy man. I didn't even know if I would be around to make another record (Laughs). While it was done, my idea was to do another record and the project to be called Blood so there was some continuity from one to the other. I did actually start it. We did two sessions. I went up to Scotland, did some backing tracks up there, came back to London and we tried putting vocals on two of them, but it just wasn't working. I wasn't really used to that. Everything had always flowed, and so I didn't go any further with that. PB: What was the Hope Blister in comparison to that? IWR: I was having a conversation with Lisa Germano one day, and I was talking about when I would do another project and she said something like "Why don't you just do it?" and I thought to myself, "Lisa. You're right" and so I booked myself some studio time. I think I had twelve cover versions on a tape and I went into a studio with Laurence O'Keefe on bass guitar. I had no real idea of what I wanted to do before I went in there, but I decided that I wanted the music to be a voice, bass guitar and a string quartet and, other than saxophone and drums on one track each, that was pretty much what I stuck to. In the space of eight days we recorded eight backing tracks and I asked Louise Rutkowski to come and sing on them simply as a guide for the way to go, and I loved what she did and so that became the '…smile's OK' album. With 'Underarms', which was the instrumental droney thing which eventually came out the following year, I could have taken more of the This Mortal Coil approach and weaved the two together so that we could have had a double album, but I chose not to. PB: How involved were you in the production of the box set? IWR: Every single fucking square of that thing is my blood (Laughs). I have been collecting Japanese paper sleeves for years. The quality of what they do and the obscurity of some of the releases they archive and document fascinates me. I have got thousands of them and I am completely infatuated with the things. I think that record companies are morons (Laughs). They say, "No one wants to buy a finished thing anymore". Well, give them something of beauty. Why don't you give them something that can not only archive the music beautifully, but will document the graphic design of the time as the box set does, not only in what was being done specifically for that record, but also gives you a flavour of the decade in which it was done. I collect, for example, Japanese Blue Note paper sleeves. I hardly ever listen to them, but it tells me something about what was going on with jazz in the late fifties and early sixties. PB: You left 4AD and the music industry in 1999 and now live in New Mexico. There is a story that you ran an animal shelter there for a while. Is it true? IWR: No, it is a massive exaggeration. I first moved to America in the early 1990s after 4AD signed a deal with Warner Brothers and got married about that time as well. I really should have left then, but it took me a long while for me to truly admit that I wanted a divorce from this industry and the label because it had been such a part of me and I was really lost. My wife and I had this awful experience of going to an animal shelter. It was my first experience of walking into a death camp basically. There were a couple of dogs there and we took them away with us. We already had two dogs and we kept one dog and found a home for the other, and that started this whole thing of us going in and rescuing dogs and finding them a new home. When I moved to New Mexico, I started volunteering at the local shelter. I was Volunteer of the Month last month you know (Laughs). PB: What else do you do nowadays? IWR: As little as possible. I am getting a divorce which is stripping me of half of my "wealth" because I have very little money. I am trying to live frugally. I am not qualified. I hardly made any friends in the music industry. I don't speak Spanish so I can't be a greeter at Walmart out here. I really don't know what I would do, so I just try to live quietly and cheaply. I do have a cupboard full of Japanese sleeves which I hope will be my pension (Laughs). They have quadrupled in value. PB: Thank you.
Band Links:-
https://4ad.com/artists/thismortalcoil
https://www.facebook.com/This-Mortal-Coil-77337522784
https://twitter.com/SongToTheSiren1
Picture Gallery:-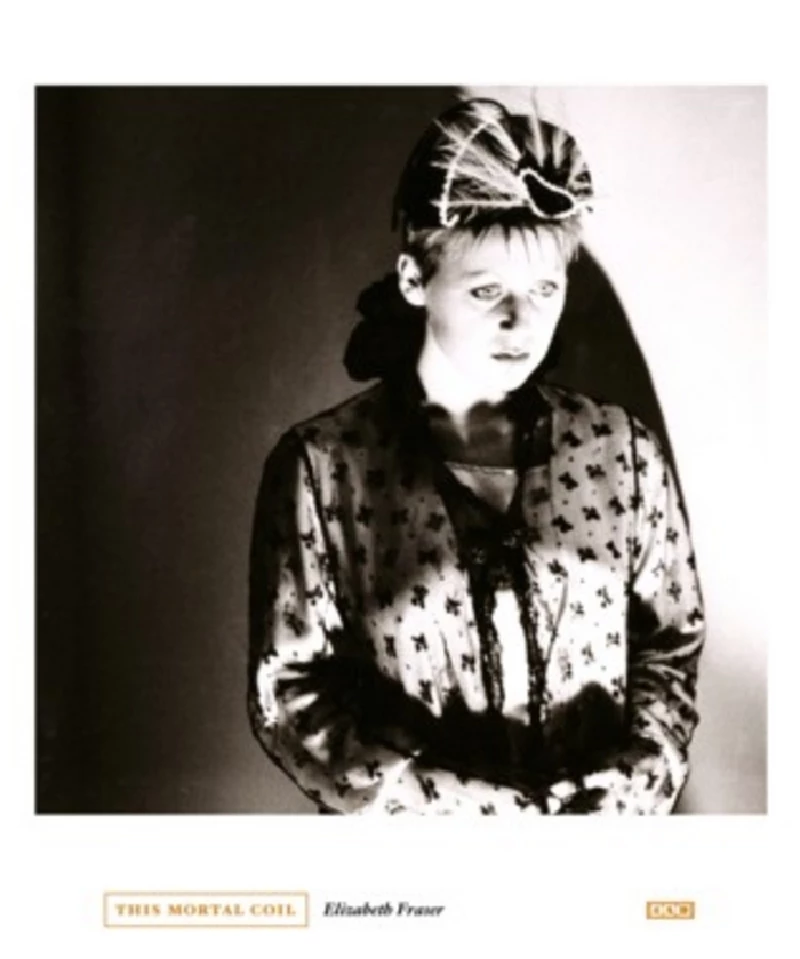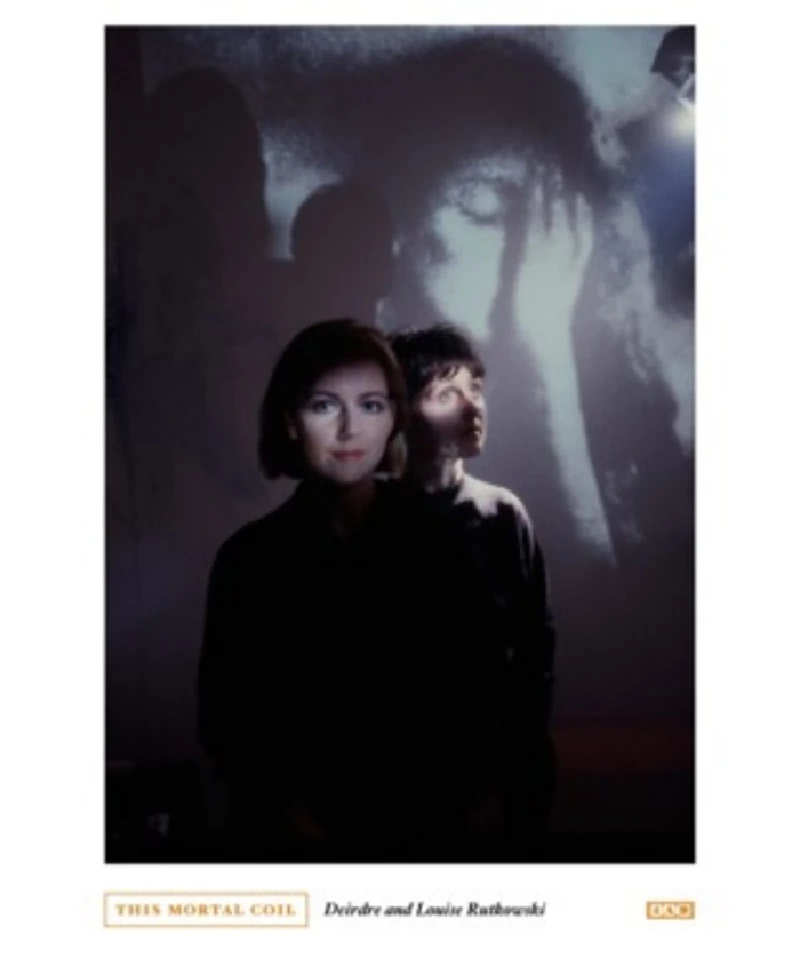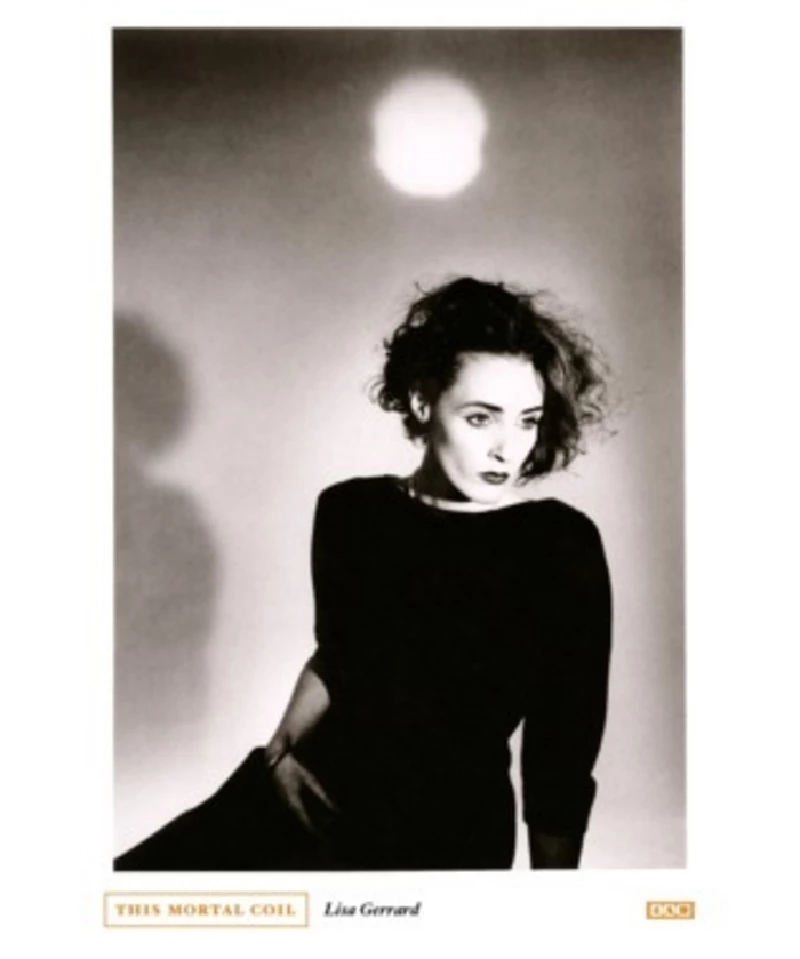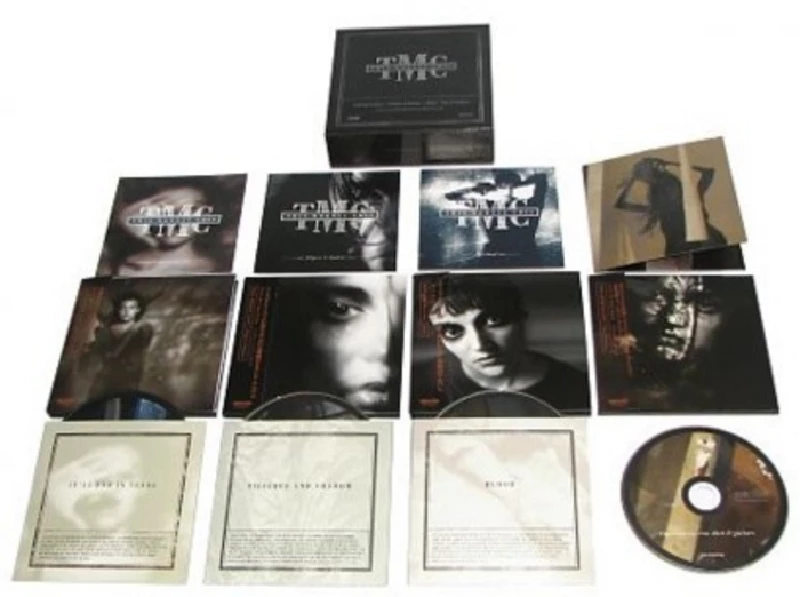 Visitor Comments:-
2010

Posted By: Thomas Franche, Québec on 07 Nov 2021
The ending of this interview is so strange. I have often wanted to visit New Mexico and I havea hard time running into Ivo Watts-Russel somewhere there. I just love the This Mortal Coil records though. I wonder why men and women can't stay married ?
---
912

Posted By: Maurice, Houston Texas on 27 Feb 2020
What a drag n end to something so beautiful! I grew up loving TMC n to IWR say that it was like nothing after all that! TMC was phenomenal!you should be greatfull for the wonderful n beautiful people involved in such n undertaken, I would have given anything to live that experience of recording or producin such incredible music. Still it's noble n humbling that you turned out to be n average Joe with the same problems we all face n fear. Mr IWR you need to make a video about your legacy with TMC,I think the world needs to know this mortal coil. Nobody was doing what you were doing in the 80s, words just can't describe the lovely sounds of TMC
---
849

Posted By: brek., Northeast england. on 10 Dec 2017
I have three copies of each on vinyl so when one wears out i still have another copy to listen to. The vocals are truly wonderful, haunting, emotive and perfectly matched to the lyrics.
---
profiles
---
Profile (2018)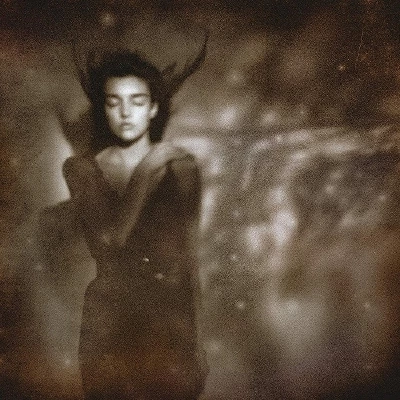 This Mortal Coil's three albums are being remastered and reissued in new deluxe editions on CD and vinyl. Mark Rowland, a This Mortal Coil novice, digs into their back catalogue.
Pennyblackmusic Regular Contributors
---