---
published: 27 / 7 / 2010
---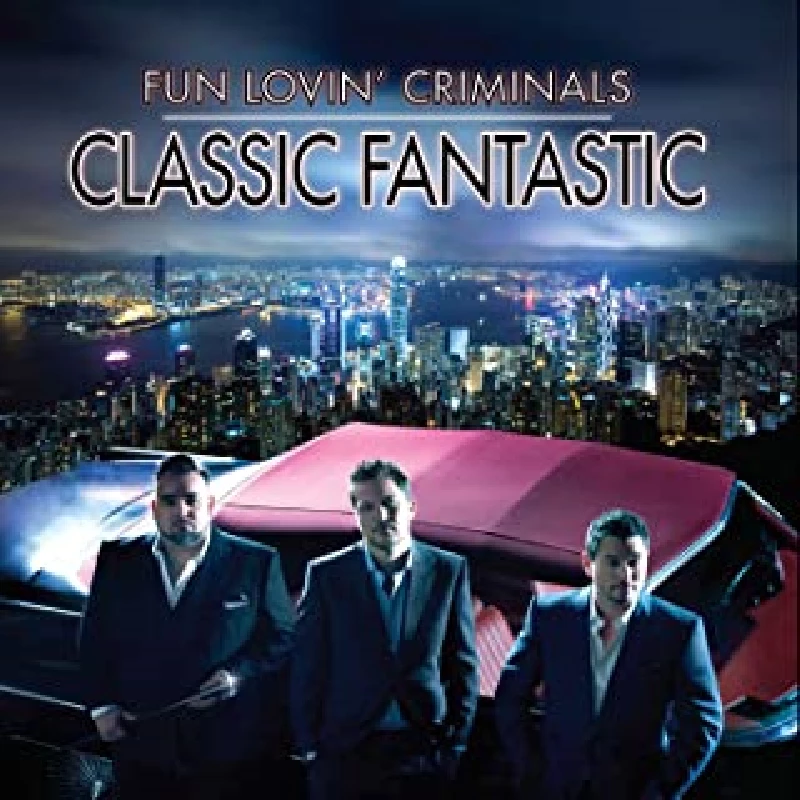 intro
Vibrant-sounding first album in five years for the bestselling Fun Lovin' Criminals
The Fun Lovin' Criminals have been quiet for some time, five years in fact. Many believed the previous album 'Livin' in the City' was their last, and the Fun Lovin' Criminals had disbanded. This is not the case. Instead, it seems real life caught up with them. Thankfully, the boys are back, with a new drummer (the excellent Uncle Frank), in a comeback that rivals for me the second coming of Jesus Christ. 'Classic Fantastic' is an awesome album. The opening track of 'Mars' sets the summer party mood for the album, in a blend of rock and hip-hop with their sardonic tongue-in-cheek humour ("Yo space is the place Stephen Hawking says. And think the man's okay"). 'Classic Fantastic' is the second track and an excellent quasi-fictional account of what happened to the Fun Lovin' Criminals since their previous album. The accompanying music video for this song is pure Criminals (their prison escape after finally being arrested). 'The Original Criminals' is the third track and probably my favourite from the album, as the style and lyrics echoes the self-titled 'Fun Lovin' Criminal' from their debut album 'Come, Find Yourself'. 'She Sings at the Sun' is the next track, and is pure summer music, best enjoyed sitting back in the garden with the sun shining down. Despite thirteen tracks, the album remains fresh and vibrant from beginning to end. A lot of this is from the blend and variety of music that is on offer here. Their musical diversity serves as a testament to the sheer brilliance of the Fun Lovin' Criminals. Whilst many bands are diverse, few do so in such an elegantly smooth and cohesive manner. The upbeat and strong tempo that proliferate this CD is a welcome addition to their music. It gives the album a party feel, and echoes the dance-floor filler of 'Scooby Snacks'. Whilst I appreciate the laidback cool of the Fun Lovin' Criminals music, the chill out mood is not conducive to a night out, so this is a welcome development to the album Whilst 'Classic Fantastic' may not surpass 'Come Find Yourself', it is nonetheless an excellent album, with great replay value. I bought the album as soon as it was released, and the CD has rarely left my stereo. Overall, 'Classic Fantastic' is a brilliant album, which proves that while some bands come and go, the Fun Lovin' Criminals are here to stay.
Track Listing:-
1
Mars
2
Classic Fantastic
3
The Originals
4
She Sings at the Sun
5
Keep on Yellin'
6
Jimi Choo
7
El Malo
8
Conversations with Our Attorney
9
We, The Three
10
How Low?
11
Mister Sun
12
Rewind
13
Get Your Coat
interviews
---
Interview (2011)
Peter Allison speaks to iconic hip hop/rock trio the Fun Lovin' Criminals about their fifteen year musical history and new triple live CD, 'Fun, Live, and Criminal'
Pennyblackmusic Regular Contributors
---