---
published: 24 / 2 / 2009
---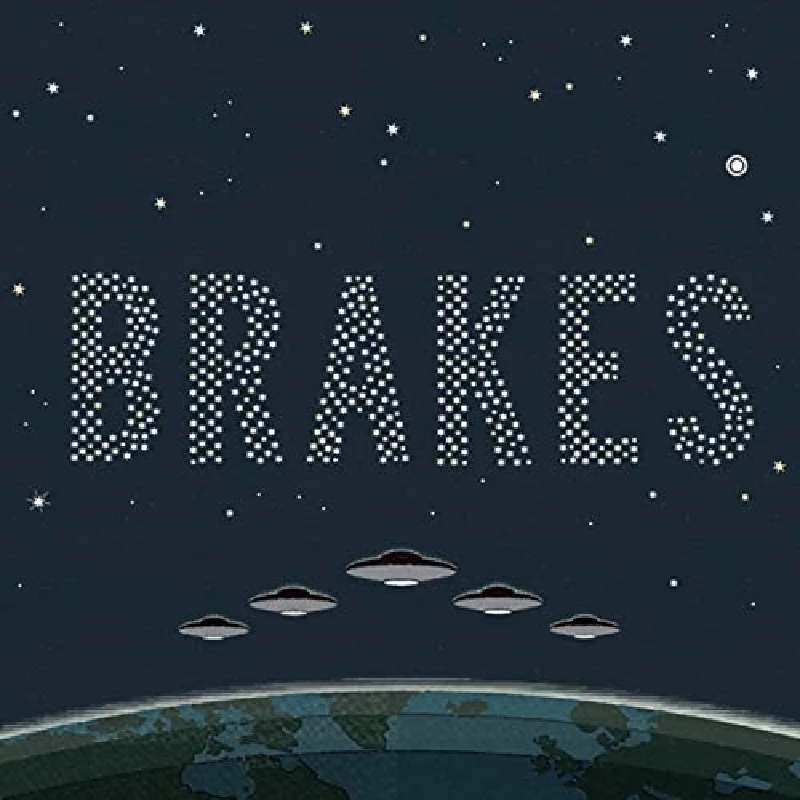 intro
Mature and rich third album from Brighton-band Brakes, who, back on a new label Fat Cat having been signed to Rough Trade, have developed their characteristic abrasiveness in new ways
Oh God, have Brakes gone and grown up? Well, sort of. If you think of their first two albums, 'Give Blood' and 'The Beatific Visions' as chainsaws – biting social and political commentaries driven by raging guitar riffs and Eamon's Crufts-inspired yelp - then their third, 'Touchdown' is more a luxury exfoliant. Sounding richer and more mellow, but luckily for us, it musters their characteristic abrasiveness, just in different ways. Brakes are standing shoulder to shoulder with the rest of us, looking down into the abyss of worldwide financial armageddon – literally. Rough Trade, their label couldn't afford to release the album, so it's out on Brighton label Fat Cat. The misery has inspired an album that's lyrically world-weary ("All I grew is disillusioned and a little bit older", notes Eamon in 'Two Shocks') but with copper-bottomed tune-smithery. Sound-wise, they've allowed themselves to breathe. 'Oh! Forever' references the glowering menace of the Mary Chain's 'You Trip Me Up', while album closer 'Leaving England' is pure Burt Bacharach, and there's a hidden final track that sounds like something found in a lost Buddy Holly ballad archive. But elsewhere, there's enough spit and fire to invigorate the mosh pit and Eamon's voice is developing into a nice cracked, raspy croon. So getting older and wiser – well, it worked wonders for Frank Sinatra, transforming him from bobby-soxer dream boy to heartbreaking crooner. And it's just as likely to position Brakes on the brink of bigger things too.
Track Listing:-
1
Two Shocks
2
Don't Take Me to Space (Man) (Live)
3
Red Rag
4
Worry About It Later
5
Crush on You
6
Eternal Return
7
Do You Feel the Same?
8
Ancient Mysteries
9
Oh! Forever
10
Hey Hey
11
Why Tell the Truth (When It's Easier to Lie)
12
Leaving England
Label Links:-
http://www.fat-cat.co.uk/
https://www.facebook.com/FatCatRecords
http://fatcat-records.tumblr.com/
https://www.youtube.com/fatcatrecords
https://twitter.com/FatCatRecords
interviews
---
Interview (2007)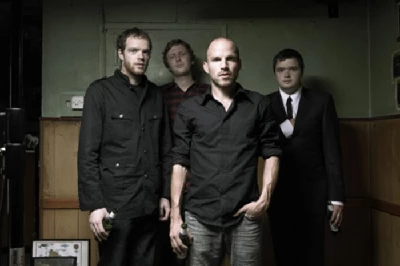 Sarah Maybank speaks to Brakes' frontman Eamaon Boland about the fiery political nature of his band, his love of touring and the group's plans for its soon-to-be recorded third album
Interview (2006)
live reviews
---
The Well, Leeds, 12/11/2009
On the last night of a four date mini tour to promote a new album, Helen Tipping watches Brighton-based rockers Brakes play a good-humoured and exuberant set
Pennyblackmusic Regular Contributors
---