---
Status Quo
-

Pictures : 40 Years of Hits
published: 11 / 12 / 2008
---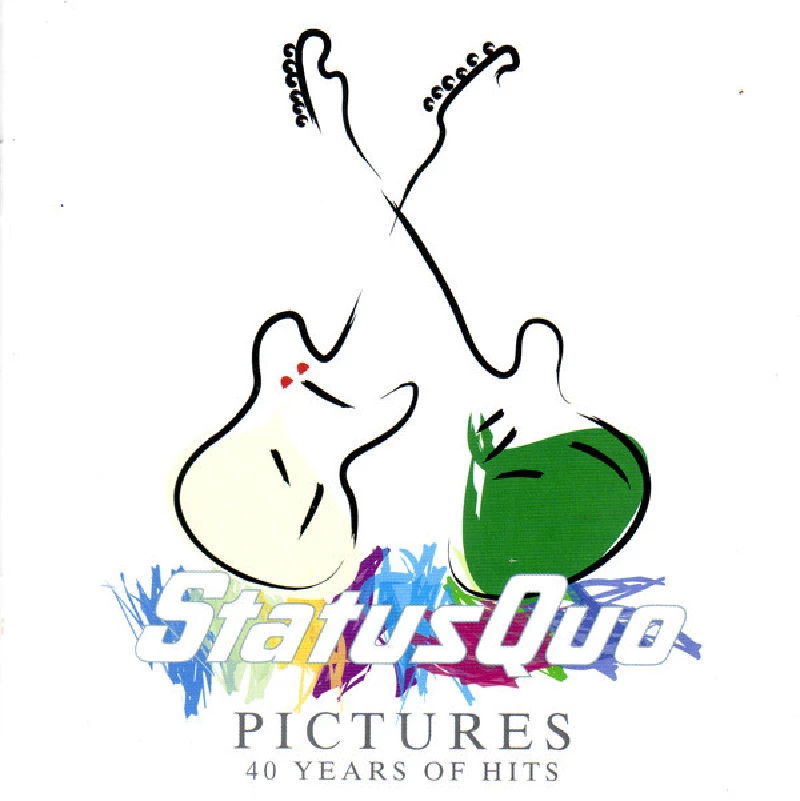 Label: U.M.T.V.
Format: CD
intro
Excellent and unpretentious compilation of venerable British institution Status Quo's four decades of hits
40 years ago, Status Quo released their first single 'Pictures of Matchstick Men' - a fairly generic, if pleasant, slice of jingly 60s pop. I doubt anyone listening to it at the time would have predicted that the makers of this fairly standard generic offering would be celebrating an unbroken anniversary four decades later. Longevity is the Quo's main virtue. Where other bands broke up, Status Quo just kept on going. Out on the road, that's where the money is, and the Quo have probably got more knowledge of motorway service stations (and more money) than any other group of middle aged men on the planet. They have also lived up to their name. The early 60s pop songs were a mere aberration. By the fourth song on 'Pictures', 'In My Chair', the band have locked into the bluesy rock 'n' roll style that they would stick to doggedly for the rest of their career. I wondered in an article last month whether any band were less cool than ELO. The only name I could think of were Dire Straits, but I erred, as Quo are probably the most critically reviled band of all. I suspect that what would annoy the staff of 'Uncut' and 'Mojo' most is how little the Quo need to care what is written about them. To the continued disapproval of hacks, the public have kept a place for Status Quo in their hearts. They have become a venerable British institution, and this collection shows why. It's not high artifice but there is simple canny charm to most of these songs. Of course, we all know 'Rocking All Over The World', basically a three minute chorus and one of the most naturally cheerful pop hits of all time. But I actually prefer the second of these two discs, where the Quo - unashamedly - embrace what they know works, and rack up hit after hit with seemingly no effort at all. My favourite is a cover of the Beach Boys' 'Fun Fun Fun', which actually samples the Wilson brothers harmonies for the chorus, thus making it a natural singalong, but add some beefy guitars for the verses. Wrapping up with their first ever Christmas single, 'It's Christmas Time', the Quo are preparing to do battle with both John Sergeant and Terry Wogan for this year's Christmas number one spot (not to mention X Factor winners past and future). So, again, not very cool. But who cares? It's Christmas.
Track Listing:-
1
Pictures Of Matchstick Men
2
Ice In The Sun
3
Down The Dustpipe
4
In My Chair
5
Paper Plane
6
Mean Girl
7
Caroline
8
Break The Rules
9
Down Down
10
Roll Over Lay Down (Live)
11
Rain
12
Mystery Song
13
Wild Side Of Life
14
Rockin' All Over The World
15
Again And Again
16
Whatever You Want
17
Living On An Island
18
What You're Proposing
19
Lies
20
Don't Drive My Car
21
Something About You Baby I Like
22
Rock 'N' Roll
23
Dear John
24
Ol Rag Blues
25
A Mess Of The Blues
26
Marguerita Time
27
The Wanderer
28
Rollin' Home
29
Red Sky
30
In The Army Now
31
Ain't Complaining
32
Burning Bridges
33
The Anniversary Waltz (Part 1)
34
I Didn't Mean It
35
Fun Fun Fun
36
Jam Side Down
37
You'll Come 'Round
38
The Party Ain't Over Yet
39
Beginning Of The End
40
It's Christmas Time
Band Links:-
https://www.statusquo.co.uk/
https://www.facebook.com/StatusQuoOfficial/
https://twitter.com/status_quo
features
---
The Image That Made Me Weep (2020)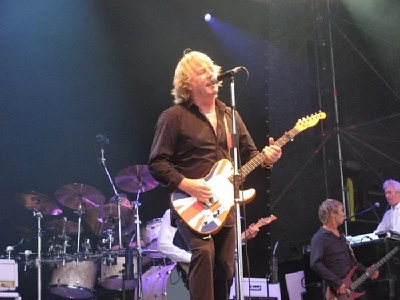 In 'The Image That Made Me Weep' Malcolm Carter reflects upon a photo taken at a Status Quo gig he attended with his son in 2009.
reviews
---
In Search of the Fourth Chord (2007)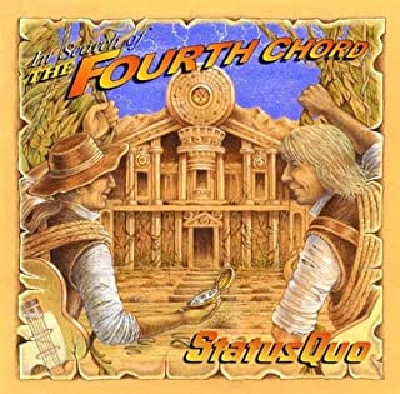 Classic return-to-form with their 33rd album after various half-hearted efforts and misses from the much maligned and still often under-rated Status Quo, who have produced their strongest album in years
Pennyblackmusic Regular Contributors
---