---
published: 24 / 8 / 2008
---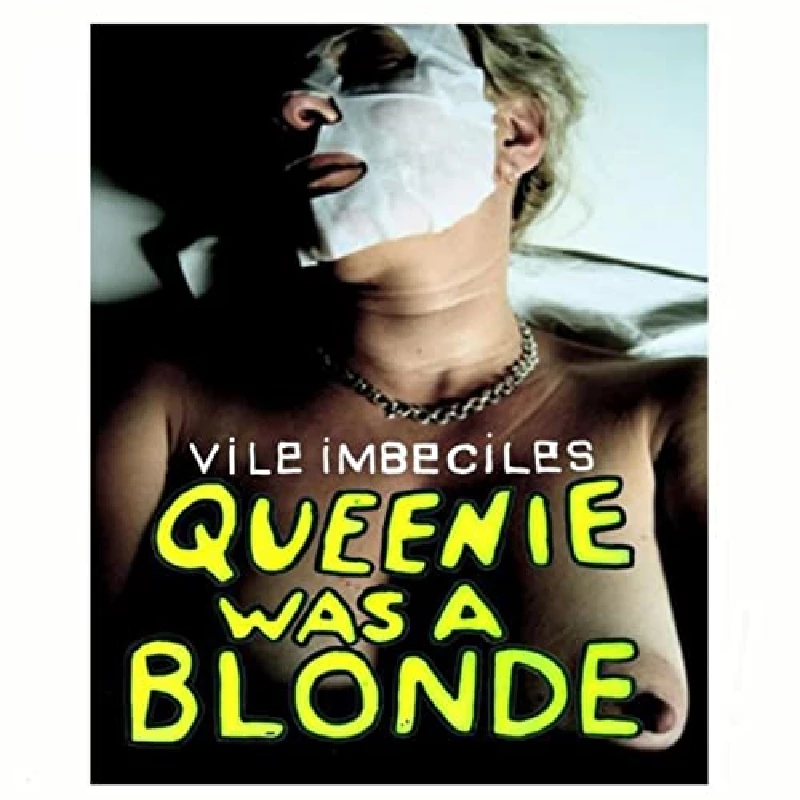 intro
Unpredictable and experimental second album from the Vice Imbeciles, the latest project of former Eighties Matchbox B-Line Disaster guitarist, Andy Huxley
The first thought to strike a listener to Vile Imbeciles' 'Queenie Was a Blondie' was that the band nicks a few sonic watermarks from popular favourite Queens of the Stone Age. Andy Huxley's louche singing sounds a bit like Joshua Homme's, and the squiggly guitar of 'Bad Ideas', the first track, could easily fit in with the castaways on Homme's 'Desert Sessions' albums without anyone being the wiser. But it's clear from the remaining squeals and squiggles on 'Queenie' that while the band can dole out chunky riffs, it refuses to let any of its songs chug along in a predictable fashion, throwing in sound fragments, sudden twists in pace and offhand remarks. The band's agitation and short attention span have some of the manic edge of The Eighties Matchbox B-Line Disaster, Huxley's former band, or noisepunks like Antioch Arrow, the VSS or any of Mike Patton's innumerable projects. That said, Huxley has enough vocal cool that when the band adds in a bit of piano on 'The Empty Vessel' they're magically transformed into followers of Tom Waits. (It's not all agitation either: The Vile Imbeciles switch to a dreamier style on 'Belief in No'.) The faint echo of such eclectic musical travellers as Royal Trux and Captain Beefheart can also be heard in the 13 tracks on 'Queenie' – it's an album that should appeal to those with a fondness for off-kilter rock.
Track Listing:-
1
Bad Ideas
2
Blind Truth
3
Shoe God
4
Jennifer
5
Puncture Me In Touch [buster]
6
Isn't Any Fun Too Much?
7
The Empty Vessel
8
Tramp
9
That Nail Thing
10
Ham Mock Of Pain
11
Belief In No
12
Spit On My Happiness
13
Drown In Sstyle
Band Links:-
http://vileimbeciles.bandcamp.com/
https://www.facebook.com/vileimbeciles/
http://www.vileimbeciles.com/
https://twitter.com/vileimbeciles
https://www.youtube.com/user/VileImbeciles
https://plus.google.com/105266982780417824038
Pennyblackmusic Regular Contributors
---