---
published: 20 / 6 / 2008
---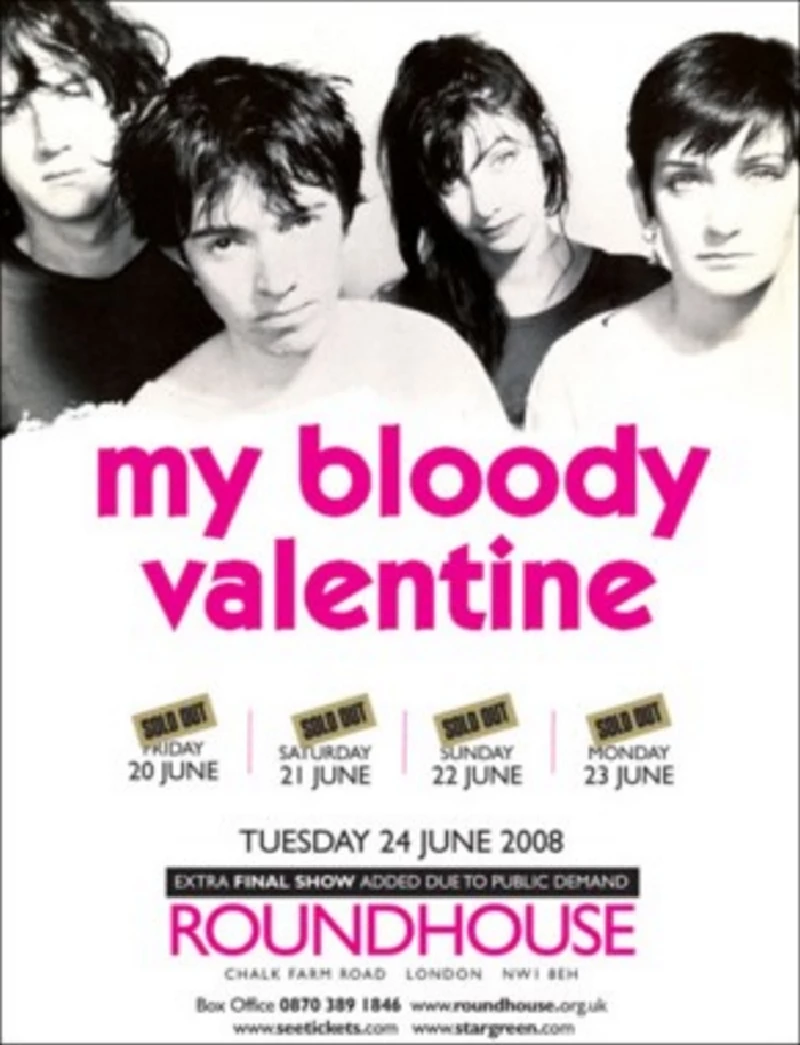 intro
Shoegazing pioneers My Bloody Valentine have just toured Britain with their first shows in over fifteen years. Domnic Simpson watches them put on an unforgettable performance at the Roundhouse in London
There's an air of expectancy at the Roundhouse tonight. This is the first time My Bloody Valentine have played live for over fifteen years, and, with the passing of time, their cult has only grown. Sonic Youth, whose rendering of 'Daydream Nation' at this venue last year harked back to a similar era, have been an ongoing concern in the public eye that regularly tour and record. My Bloody Valentine, in contrast, effectively split in 1993, although never officially, in keeping in style with a band of shy misfits that weren't exactly outspoken in interviews. The prospect of My Bloody Valentine – Kevin Shields, Belinda Butcher, Debbie Goodge, and Colm O'Ciosoig - in 2008 is something of an anachronism, given how rooted the band are in a certain time and place. 'Loveless 'came out in an era pre-Britpop, pre-Internet, pre-grunge, even; their androgyny – the blurring of Shields' and Butcher's vocals on record, so that it's hard to tell them apart – predating the foppish glam stomp of Suede even as the two band's music diverged wildly: Anderson and Butler made sharp, amphetamine-fuelled indie pop with clever lyrics, while My Bloody Valentine explored the possibilities of textured guitars, dissonance, feedback and ethereal, submerged vocals. You could argue that one band (MBV) looked to the future, arguably pre-dating the post-rock movement along the way (together with Seefeel and Slint's 'Spiderland'), while the other (Suede) looked to the past (the 70's), though they carried it off well. In any case, My Bloody Valentine's 1991 album 'Loveless' remains such a studio creation – as opposed to the more 'live' feel of its 1988 predecessor 'Isn't Anything' – that it's almost like an immutable museum exhibit. How it will be replicated live is an intriguing prospect. While support act Le Volume Courbe delivering breathy Gallic vocals to a subdued pallet, the auditorium in the circular venue fills up quickly. My Bloody Valentine eventually take to the stage some fifteen minutes late than their allotted stage time, Kevin Shields flanked stage right. They crash into 'I Only Said' from 'Loveless', with Debbie Goodge manipulating with her feet what looks like a typewriter-like box of pedals, each of which trigger samples of some kind. It's obvious just how much the band have rehearsed, given how close the tracks resemble their studio versions. With 'Only Shallow' and 'When You Sleep' inspiring some moshing in the audience, it's left to the warped acoustic beauty of 'Lose My Breath' to offer respite from the set's sonic intensity, Belinda Butcher's vocals sounding timeless. It's almost shocking to see Shields strap on an acoustic-electric for the song, but this being My Bloody Valentine, it's not played the 'normal' way; instead. It's funnelled through numerous effects pedals. Along with 'Thorn', it's a timely reminder that for all their avant-garde leanings, they could write great pop tunes in their time. 'Soon', delivered immaculately with the whirring drum sample buried at the heart of the song, is a highlight, sounding incredible and injecting the evening with some visceral rhythm. In it's own way the track is just as funky as the Happy Mondays or 'Fool's Gold' by the Stone Roses. But for this reviewer the set's staggering highlight remains 'To Here Knows When', with its reinvention of rock music as a kind of molten fluid. Live, it's a spellbinding piece of music, Shields producing a lava flow of tremeloed guitar while the drums lock in their own subdued loop, the visual backdrop exploring a hidden palace, with its endless rooms, corridors and porcelain furniture. As the song's dying moments trail away into the distance, it's a deeply emotional moment. The inevitable finale of 'You Made Me Realise' heralds the legendary maelstrom of white noise that replaces the middle-eight – one that goes on for half an hour at this gig. At least, it felt that long, though in truth it could have been any amount of time. Like Dave Bowman falling into the Star Gate at the end of Kubrick's '2001', time became compressed and twisted; this reviewer – sans ear-plugs - could feel cold sweat dripping and the heart beating faster, the makeshift seats being pummelled by the sheer intensity of the noise and the grinding bass. As the inescapable assault approximated a Boeing 747 jet plane taking off, the eyes were bombarded by approaching fractal images on a black screen, the combination bizarrely bringing to mind some kind of 'sonic warfare' torture tactics used in prisons in dodgy regimes. The fact that it's only discernable similarity are the recent gigs this writer has witnessed of extreme 'noise' artists such as Merzbow and Whitehouse, both of which deal in brutal Metal Machine Music (to quote Lou Reed) that bears little relationship to melody or song structure, shows just how avant-garde a band like My Bloody Valentine can be - echoed particularly on the less-known 'Glider' EP as well as the instrumental tracks and the circular flute-loop on 'Loveless'. Whether many other members of the audience felt the same is a moot point; it's noticeable that the circular bar area outside of the auditorium slowly filled up during this period with people shielding themselves from the noise. It more than made up for a gig this reviewer sadly missed at this same venue last year – Glenn Branca conducting one hundred guitars in a symphony. Now that would have been quite something; for now though, this remained unforgettable.
Picture Gallery:-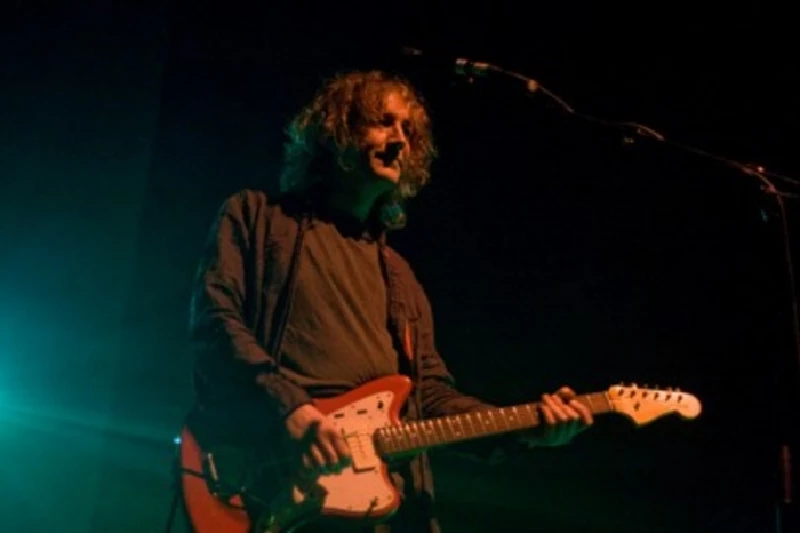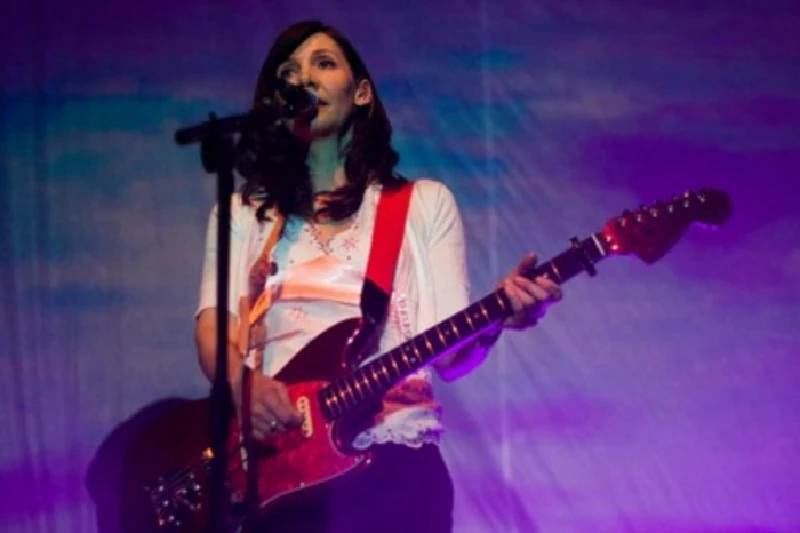 Visitor Comments:-
870

Posted By: John, Edinburgh, Scotland on 18 Jun 2018
We have checked into this one and the HEALTH gig at the Luminaire took place on the 1st May. In those days we were using different, more basic technology and the date we put the item into the database would be the date that was listed as the publication date. Hope this helps you, John
---
869

Posted By: Anonymous, England on 05 Jun 2018
Good evening Thanks for getting back to me, wasn't expecting that at all. Big ask I know but could I get you or your colleague to check this article please: http://www.pennyblackmusic.co.uk/MagSitePages/Article/4645 I just have a query about the title date and the published date and wondered if you or anybody else knew which one was correct for the date of the gig. It's only that I remember being there and I'm compiling some stuff about where I've been and when. Thank you
---
868

Posted By: pennyblack, London, England on 05 Jun 2018
Yes, from memory we believe that they did.
---
867

Posted By: Anonymous, England on 03 Jun 2018
Did Le Volume Courbe support on all of these dates?
---
features
---
Teenage Life and Sonic Youth (2007)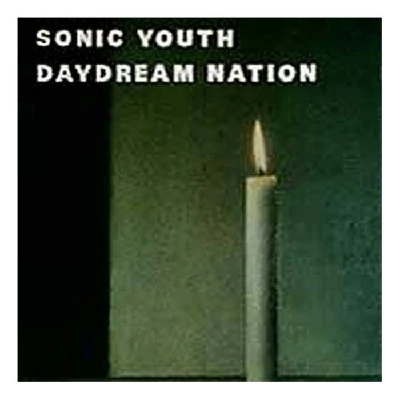 In the latest instalment in our 'Soundtrack of Our Lives', in which our writers write about the effect of music at important times in their lives, Dominic Simpson tells of his teenage discovery of Sonic Youth
Profile (2002)
Pennyblackmusic Regular Contributors
---