---
Jason Ringenberg
-

Best Tracks And Side Tracks 1979 - 2007
published: 24 / 5 / 2008
---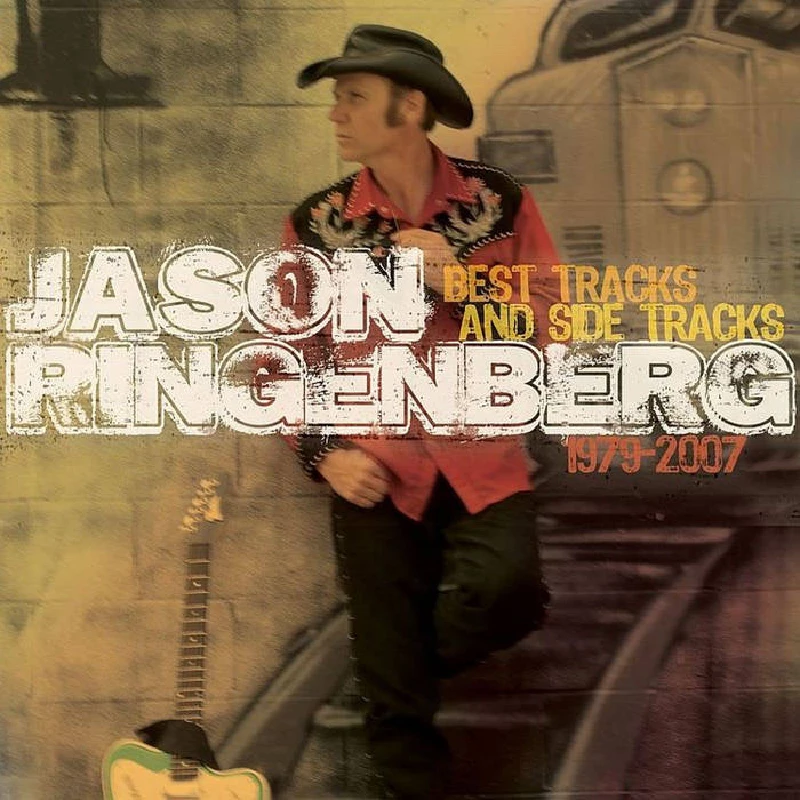 intro
Perfect double CD compilation which overlooks all aspects of Jason Ringenberg's thirty year long career, including his work as the frontman with Jason and the Scorchers, his solo albums and as Farmer Jason, his alter ego
The problem with 'Best Of' collections is that there are always songs that, if we were given the job of compiling the album, are left off while others, we feel, should have never been included. Well, and as far as I can tell Jason Ringenberg has made all the choices personally for this 30 track compilation. This could go down as the first perfect 'Best Of' in history. Neatly spread over two discs, the 'Best Tracks' disc covers all periods of Ringenberg's career so it takes in solo songs, the Scorchers and even Farmer Jason tracks. I'll state here and now that I'm a little biased because the Ringenberg album I keep returning to from his body of work is 2002's 'All Over Creation' and that album is represented by four songs on 'Best Tracks'. Let's face it; any album that includes 'Bible And A Gun', Ringenberg's duet with Steve Earle and 'Camille' with Swan Dive, which both originally appeared on 'All Over Creation', can't fail to win. To start this collection celebrating Ringenberg's 30 years in this thing we call the music business the singer-songwriter has selected two new recordings. 'Shop It Around' is a rewrite of a well known Jason And The Scorchers song which was originally released on the Scorchers 1984 album 'Lost And Found'. This 2007 recording is the perfect introduction to Jason Ringenberg. Gently mixing his cow-punk and alt-country leanings with a dash of power pop it also shows Ringenberg's knack of writing stunning melodies. Ringenberg follows this with a new recording of 'The Life Of The Party' a re-recording of a song on 'One Foot In The Honky Tonk' the title of which shows where this song is coming from. It's a rocking Saturday night song that captures all the best of Ringenberg's rockier side and proves that he has the perfect voice for his country-infused punk vision. Opening the song with lyrics like "A girl could catch pneumonia in those clothes" …and "She took off her more than her ring when she set me free" Ringenberg's neat way of mixing humour with sadness is never far away. Then it happens, the rocking Ringenberg steps aside and he takes centre stage with Steve Earle for the above mentioned 'Bible And A Gun', A co-write of an old Scorcher song between the two singer-songwriters to which Ringenberg added a Civil War slant in 2001, it confirms just how similar these two musicians are; both can rock out with the best of them and then break hearts with the sadness dripping off songs such as this. Ringenberg's vocals are spot-on and one wonders if Earle too has ever sounded better than he does on this duet. It's been 6 years since this version of the song first appeared and it's about time the two musicians got together to give us more of the same. Another 'All Over Creation' song follows. The gentle 'Camille' with Molly Felder ( Swan Dive) supplying the sweetest vocals you'll ever hear on a Ringenberg song. It's one of those rare songs when a musician writes a song to one of his children without it coming over with too much sentimentality ; in Ringenberg's hands it's truly touching. With 'Punk Rock Skunk' Ringenberg throws in a song from his alter-ego Farmer Jason's 'Rockin' In The Forest' album, the only album ever made of children's songs that is appreciated by parents just as much at the children it was made for. Okay, that's not entirely true; 'A Day At The Farm With Farmer Jason' is also a contender for that title. Ringenberg's fans will already have most of this material but for those who have yet to take that step and have been unsure where to start with the man's back catalogue maybe after catching one of his recent shows then this two CD set is the ideal place to start. Of course once you're heard the likes of 'She Hung The Moon (Until It Died)' and 'For Addie Rose' you'll want to rush out and buy the original albums that the songs featured on. 'Best Tracks' really is that…the best of Jason Ringenberg through the years and shows the gentle, the punk, the alt-country and farmer Ringenberg all on one disc and captures all that is great about this exceptional singer-songwriter on one disc. Ringenberg says he enjoys the second CD in this package, 'Sidetracks' as much or maybe even more than 'Best Tracks'. I'd have to disagree with him there I'm afraid, although it is good to have these 'rarities and outtakes' on a separate disc. 'Lovely Christmas' which opens the disc is, without a doubt, a Christmas song like you have never heard before. Starting off with Kristi Rose singing a song that could have been pulled straight from Dolly Parton's Christmas album, it suddenly takes a completely unexpected turn when Ringenberg takes the chorus at 100 miles an hour with humorous lyrics dressed in his best cow-punk clothes. A tribute to his mother on 'Mom's 70th Birthday Song' is particularly touching and covers of Jimmie Rodgers and John Prine songs are interesting but not as essential as the songs on 'Best Tracks'. That's where the problem lies. 'Best Tracks' is such a great collection of songs that even though 'Side Tracks' is an fascinating journey through lesser known Ringenberg recordings there is no discussion which disc will be played most in my player at least. This package is a mighty fine introduction to the talents of Jason Ringenberg and the 'Best Tracks' disc can't be faulted. While it is an essential purchase to hear the rare songs on 'Side Tracks' I would still recommend that buying the original albums is the smart thing to do, but as a starter to the great man's music you really can't go wrong with 'Best Tracks'.
Track Listing:-
1
Shop It Around
2
The Life Of The Party
3
Bible And A Gun
4
Camille
5
Punk Rock Skunk
6
One Less Heartache
7
She Hung The Moon (Until It Died)
8
Rainbow Stew
9
For Addie Rose
10
Born To Run
11
The Price Of Progress
12
Prosperity Train
13
A Pocketful Of Soul
14
Eddie Rode The Orphan Train
15
Link Wray
16
Tuskegee Pride
17
Half The Man
18
Chief Joseph's Last Dream
19
Broken Whiskey Glass
20
Last Train To Memphis
21
Lovely Christmas
22
Moose On The Loose
23
The Sailor's Eyes
24
Cappucino Rosie
25
Mom's 70th Birthday Song
26
Help, There's A Fire
27
Buckminster Fuller We Need You Now
28
Who's Gonna Feed Them Hogs?
29
Paradise
30
Jimmie Rodgers' Last Blue Yodel
Band Links:-
https://jasonringenberg.com/
https://www.facebook.com/jasonringenbergmusic
https://twitter.com/jasonringenberg?lang=en
Have a Listen:-
interviews
---
Interview (2021)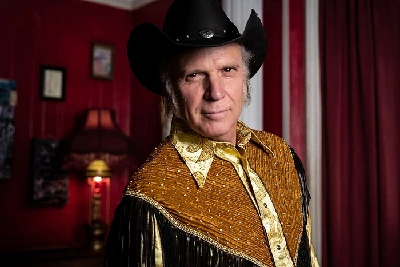 Hailed as 'The Godfather of Americana', US roots rock musician Jason Ringenberg recently issued new solo LP 'Rhinestoned' to outstanding praise. Julie Cruickshank caught up with the alt. country pioneer to chat about the making of the album and formative influences
Interview (2007)
reviews
---
Rhinestoned (2021)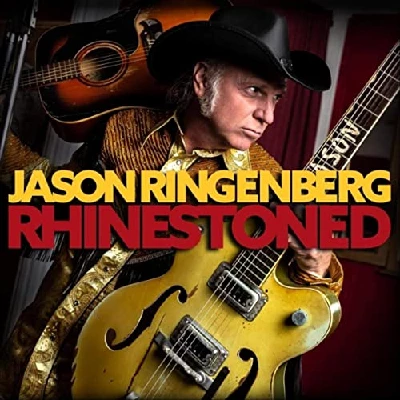 Highly enjoyable solo effort, which was recorded during the 2020 Covid lockdown, from Tennessee's Jason Ringenberg, one of the early pioneers of alt. country
Stand Tall (2019)
Pennyblackmusic Regular Contributors
---