---
Billy Bragg
-

Roundhouse, London, 4/3/2008
published: 22 / 3 / 2008
---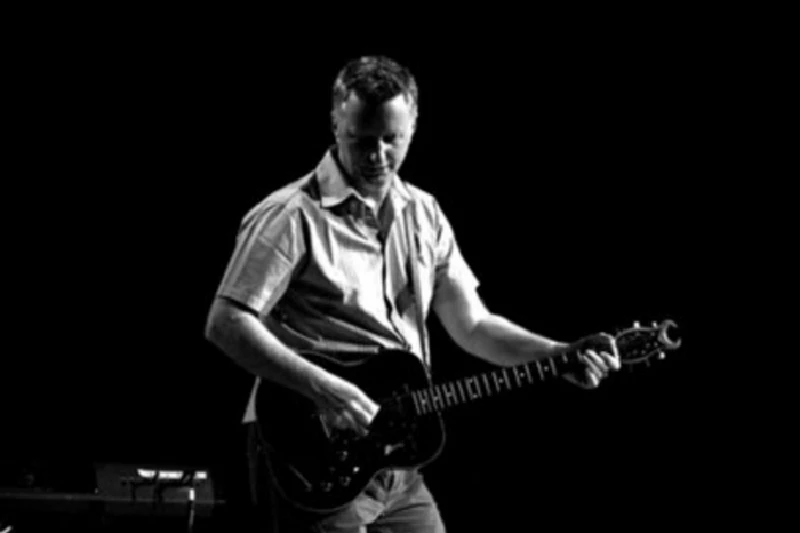 intro
At the Roundhouse in London, Anthony Dhanendran finds that Billy Bragg has lost none of his youthful vigour or anger in an extensive set that finds him playing both recent material and looking deep back to his early roots
Billy Bragg has been doing this for a long time and he shows no signs of letting up. Despite having moved from east London to Dorset a few years ago, he's lost none of his youthful vigour or, more importantly, his anger. While it's true that his recent albums have been disappointing in comparison with his incendiary earlier work, how many artists have sustained that kind of quality over thirty years ? That figure in itself is enough to give pause for thought: Bragg turned 50 last year, an occasion he marked not with a cake and candles but with a thoughtful book on the nature of English patriotism in the modern world. Bragg's latest album, 'Mr Love and Justice', is a mellow affair, to be sure, and, having not seen him perform for a few years, it's hard to tell whether tonight's show at the Roundhouse is going to be quite as lively as the old times. The quaff is still there, and he's just as wiry as ever, sharply dressed in a short-sleeved black shirt. One change is that he's playing solo with no backing band at all, but as he rattles through 'The World Turned Upside Down' it's apparent that this won't be a problem. Bragg is one of those performers who can make himself – on his own, with an electro-acoustic guitar – sound like a band. The sound is clear, Billy's voice ringing out like a bell. He switches to a full electric for the next few songs, which triggers a reminiscence: "I have recently become the father of the owner of 'Guitar Hero 3'" referring to the new rock-star emulating guitar game. "I spent the week limbering up on 'Paranoid' by Black Sabbath. I have the advantage over my son that I know how to strum. I could see him staring at me, wondering 'how's the old bastard doing that?'" At the end of St Swithin's Day (which he dedicates to "you softies") he swaps the guitar for a pristine white Telecaster and launches into the title track from the new album, a mellow, tender tune that evokes Billy's late-80's Motown period. 'The Saturday Boy' is next, from 1984's 'Brewing Up…' Refusing to whistle the trumpet solo ("the average Billy Bragg fan's gonna hear the trumpet solo whether I play it or not") he instead riffs off four bars of 'Seven Nation Army' to compensate. He canters through Woody Guthrie's 'Way Over Yonder In the Minor Key', then denounces the BNP's candidate in the upcoming London mayoral election. Ah, it's good to see that little has really changed – the fire's still burning in Billy's heart and you can never tell whether the next song's going to be about small-town love, or the politics of hate, or love as an allegory for international relations. In this case, it's the latter: "I was having a root around in the back of the store this afternoon and this popped out," he says, before launching into the excellent 'Moving the Goalposts', a song that namechecks both Gorbachev-spokesman Gennadi Gerasimov and 'Top of the Pops'. 'Oh Freedom', which follows, is surprisingly catchy for a song about the War-on-Terror practice of prisoner rendition. Sixteen numbers in and no sign of slowing, 'Between the Wars and Sexuality' follow, along with a long drag on his second cup of tea, then possibly the highlight: a moving run through 'Levi Stubbs' Tears'. The audience gets a choice between Glen Campbell and the Buzzcocks and, predictably, goes for the latter. He responds with a rousing version of 'Ever Fallen in Love (With Someone You Shouldn't'Ve)?'. There is 'Power in a Union' and 'Waiting for the Great Leap Forward' (adulterated, as ever, with contemporary references) end the main set. It's no surprise that he appears a few minutes later for an encore, but what is surprising is that he manages to fit in the entirety of debut album 'Life's a Riot With Spy Vs Spy'. With closing time pressing, it's sparky and rowdy, just like the old days, although there's time for a quip: "Echo and the Bunnymen had to rent out the Royal Albert Hall and an orchestra to play that album. Why couldn't they just get on with it? Come on, let's finish this gig now!" he shouts, then it's straight through 'A New England' (every song's a crowd pleaser at a Billy Bragg gig, but this one especially), then "My name's Billy Bragg, I'm from Barking, in Essex. Goodnight".
Picture Gallery:-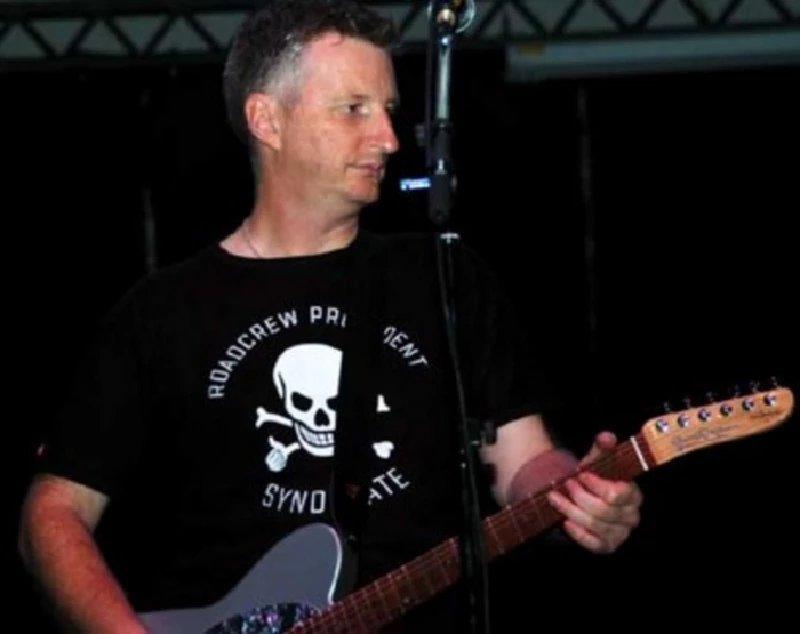 features
---
Roots, Radicals And Rockers (2017)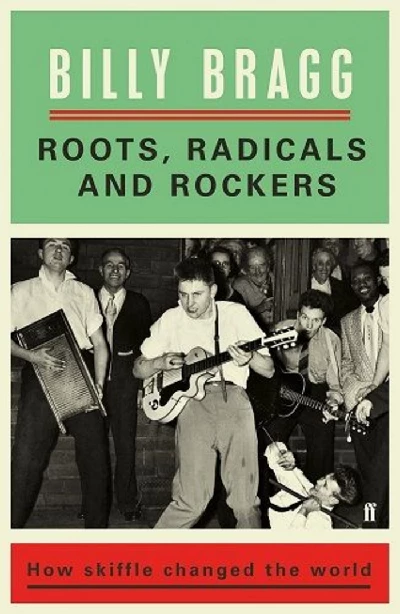 In her 'Raging Pages'book review column Lisa Torem finds musician Billy Bragg's new book about the skiffle genre to be as educational as it is entertaining.
Pennyblackmusic Regular Contributors
---