---
published: 8 / 12 / 2007
---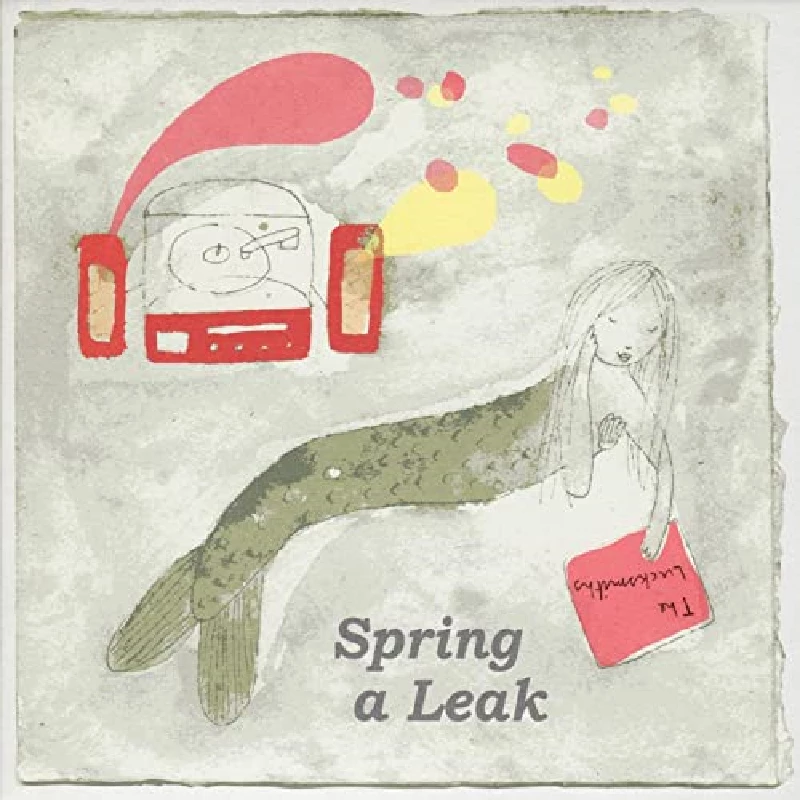 intro
Sprawling but not always successful double CD 45 track compilation of previously unreleased tracks from durable Australian indiepop trio the Lucksmiths
Walking a line that can be traced directly back to the indie-pop/C86 bands that were briefly championed in the mid-80's, and sometimes sounding as if they haven't heard a single record made after Primal Scream ditched their horrendous leather trousers, the indie scene championed by Matinee records really is independent. There were some truly awful bands in 1986 - and it is hard for many critics to take bands seriously that claim to be influenced by them. Oddly, many of the revivalists are dramatically better than the originals. I'd take the excellent Aislers Set or Airport Girl over the embarrassingly awful early-Scream records any day. But the best band from this community are - by a distance - the Lucksmiths. They have a simple formula - quiet pop songs, slightly folky with wry lyrics. Crucial is that they neither play up their "geekyness" like Weezer might, nor apologise for not trying to be a punk band. The Australian trio have now been in operation for over a decade. In that time, they haven't made as many full lengths as they might have done. But, as compensation, they have reduced a mass of EPs and singles, on a range of labels, and have willingly contributed to all kinds of compilations. These stray tracks are compiled on this 45 track double disk. Inevitably, this is a rather mixed bag - live tracks, demos and throwaway covers nestle up to some that were clearly not good enough for the albums - for example, 'Rue Something' just doesn't work, though its hard to really say why. Few of the live tracks really merit more than a second play. Meanwhile, 'Off With His Cardigan!' is not funny, and is a lame imitation of the Jam. But there are plenty of good-uns, which easily match the standard of the tracks on their albums. Unlike most bands, I doubt that the Lucksmiths stop trying to write good songs when they aren't recording an album. We can't blame them for the weaker tracks. This is an album for completists, and they will find plenty to justify buying this. Anything that didn't make this compilation surely can't be worth seeking out - the band admit that there were a few tracks deemed just too awful to be included. If this compilation, however, has a fault is that it doesn't feel like it has been compiled at all - this is just everything they could find that hasn't already been put on a CD. Many of the singles have already been compiled. 'Where Were We?' was released a few years ago, and features many of their best songs - previously only found on vinyl and even a few from cassette-only releases. And yet, even this 14 track release featured some that nobody will really need to hear more than once. If only there had been more foresight. If the full wealth of the band's material had been held back, there would have been no need for the filler. As it is, fans will be glad to have the loose ends rounded up on one disc. But they will also be disappointed at having to use the skip button so often.
Track Listing:-
1
Falling Off of My Feet Again
2
Point Being
3
The Invention of Ordinary Everyday Things
4
Synchronized Sinking
5
Postcard
6
The Year of Driving Languorously
7
Even Stevens
8
There is a Light That Never Goes Out
9
Macintyre
10
The Winter Proper
11
Anyone's Guess
12
$30
13
Get Well Now
14
A Hiccup in Your Happiness
15
Deep Sea Diving Suit
16
Punchlines
17
Snug
18
I Prefer the Twentieth Century
19
To Absent Votes
20
Make a Wish
21
Smokers in Love
22
Are You Having a Good Time?!?!
23
From Macaulay Station
24
I Started a Joke
25
Once Again
26
How to Tie a Tie
27
Rushes of Pure Spring
28
Rue Something
29
Off With His Cardigan!
30
Camera-Shy
31
Requiem for the Punters Club
32
Yunta Hair
33
Dignified and Old
34
Caravanna
35
The Thought That Counts
36
Up
37
Boat
38
Broken Bones
39
Danielle Steel
40
Dolly
41
Shine On Me
42
Transpontine
43
The Tichnorne Claimant
44
I've Got It and It's Not Worth Having
45
Your Favourite Shirt
Label Links:-
http://matineerecordings.com/
https://www.facebook.com/matineerecordings
favourite album
---
A Good Kind of Nervous (2005)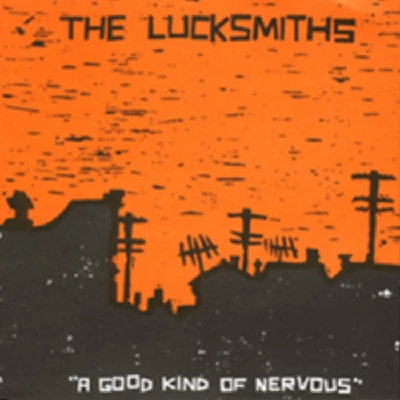 Tommy Gunnarsson writes about the slowly evolving impact on him of Australian indiepop trio the Lucksmiths' 1999 album 'A Good Kind of Nervous'
Pennyblackmusic Regular Contributors
---