---
published: 28 / 9 / 2007
---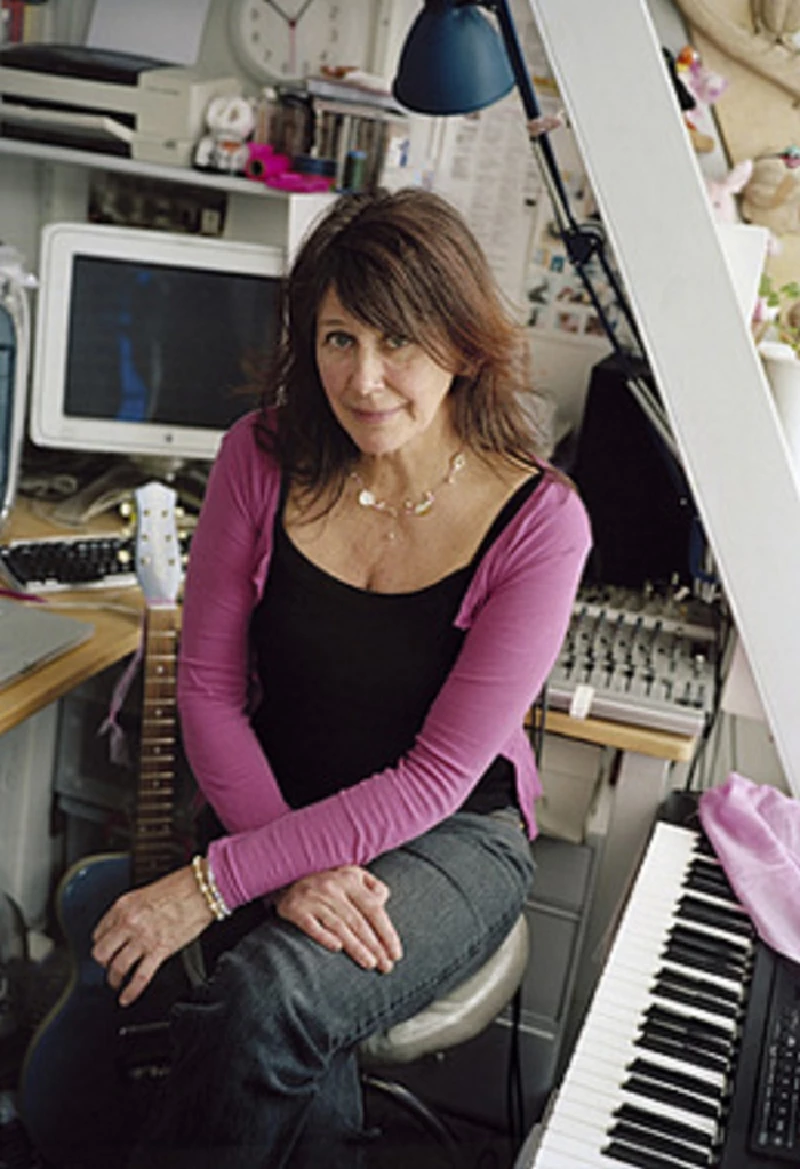 intro
Vashti Bunyan dropped out of the music album after recording her now classic debut album 'Just Another Diamond Day', before returning 35 years later with its follow-up 'Lookaftering'. She talks to Malcolm Carter about both albums, and a new double CD compilation of early lost recordings
Taking 35 years to follow up a debut album is more than a little extreme. But if 'Just Another Diamond Day' which Vashti Bunyan released in 1970 had received all the interest on its original release instead of when it was re-issued on CD in the year 2000 then Vashti's life might have been very different. Vashti started her recording career in 1965 with the Jagger/Richard penned 'Some Things Just Stick In Your Mind' and followed it up in 1966 with another 45, 'Train Song'. A few more songs were also recorded for possible singles but never saw the light of day. Under the guidance of Andrew Loog Oldham and the Immediate label Vashti recorded 'Coldest Night Of The Year' with Immediate label mates Twice As Much (which did eventually make the second and final album from that duo), 'Winter Is Blue' which was featured in the 1967 documentary 'Tonite Let's All Make Love In England' and others. Through a friend Vashti met Joe Boyd in 1968 and the offer to record an album of the songs she had written while travelling by horse and cart to the Isle Of Skye resulted in 'Just Another Diamond Day'. With musicians like Simon Nicol and Dave Swarbrick (Fairport Convention) and Robin Williamson of the Incredible String Band involved it was surprising the album didn't fly out of the shops. Add to that the fact that the string arrangements were by Robert Kirby who worked on Nick Drake's first two albums and it's even more surprising that it took 30 years for the record buying public to catch on to just how good the album is. With the new breed like Joanna Newsom and Devendra Banhart citing Vashti as an influence the reissued 'Just Another Diamond Day' reached a much bigger audience than on its original release. Then Fat Cat Records stepped in and released Vashti's second album, the critically acclaimed 'Lookaftering', in 2005. Finally after a lot of hard work getting that debut re-released we had something more from Vashti than the odd song from her 60's recordings turning up here and there on various compilations. Now Fat Cat records have pulled out all the stops and done a sterling job in not only collecting those elusive 45s from 1965 and '66 but also compiling all the unreleased Immediate recordings along with tapes Vashti's brother John found in his attic a few years back and a couple of acetate demos ( one of which is 'Winter Is Blue'). But Fat Cat has gone even further and made the CD even more of an essential purchase by adding an extra disc of twelve songs which were discovered on a long forgotten tape just as the songs compiled on the first CD were being mastered. These songs are a revelation. Just Vashti's voice and guitar presented as she put them down onto tape with a spoken introduction to each song. Vashti was 18 or 19 years old when she borrowed the money for studio time to put the songs down in 1964. It's rare to hear songs this intimate and beautiful in 2007. And the most amazing thing is that they still stand up today. FatCat really have made the double CD one of the most attractive packages you will find in the shops today. Let's just hope that it finally opens up this stunning music to more people than those in folk circles as Vashti quite rightly still feels that labelling her solely as a folk artist is not altogether true. We took the opportunity to ask Vashti a few questions about the double CD (named after that first single 'Some Things Just Stick In Your Mind') that covers the period prior to 'Just Another Diamond Day' and also to reminisce a little about how her life was during the 35 years between her debut and the follow-up. PB : One single in 1965, a second in 1966, an album in 1970 and then…nothing for 35 years. Did you consciously decide to totally abandon music to travel or did it just happen that way? VB : I did decide to abandon music – in 1968. I felt I had been trying for enough years and that it was obvious I wasn't any good at it... and I thought I would try my hand at domesticity for a while and turn my mind to ordinary life – something I had never had much of and which would therefore be quite novel. I ended up in a very unordinary life though by deciding to travel from London to Skye with a horse and cart. PB : Your first single was a Jagger/ Richards song, which was produced by Andrew Oldham. That alone should have been enough to guarantee at least some success, especially in 1965. Listening to it now it seems amazing that it slipped by virtually unnoticed. Oldham obviously thought the sound he produced on that recording deserved to be heard as the album he cut with Del Shannon two years later, 'And The Music Plays On', is full of similar arrangements. It was the single that should have made the charts and, if it had, your life probably would have taken a very different route. Do you ever think back and wonder "What if…"? VB : Yes. I really thought it would work and I was sad when it didn't. Andrew threw himself completely into the productions along with (as I remember it) the 4 trombones, 3 flugelhorns, 6 guitars, harpsichord and piano, a roomful of percussionists and the odd operatic diva on backing vocals. I do wonder "what if…" about many of the things I did back then – but especially that. I think it is probably very lucky for me that it didn't reach the charts as I was giddy enough with all that was happening – I think I might have spun off the planet. PB : You lived the life by travelling and living in a commune that many people spoke of doing but never did in the 60's. You actually lived their dream. It couldn't have been easy at times. Despite there being some dubious folk involved in the music business with the hard work that must have been a part of your travels and lifestyle did you ever feel that you should have stayed with music ? It might have been the easier option! VB : Maybe it would have but I have no regrets about it all. I'm proud of us - that we did make our dreams real and they weren't just fanciful smoky fantasies. (The commune we were heading for didn't exist by time we arrived so I never did experience communal living...) The hardest part was leaving my family behind and I think I never really got over it. I had to make a new one of my own and that made up for all of it – leaving music, leaving London and everyone – no – no regrets. PB : It wasn't until 1997 that, via the internet, you discovered that 'Just Another Diamond Day' had built up quite a following over the years when you felt that it had been forgotten. That must have come as something as a shock to you. Did you really have no idea that after all those years a new generation had discovered and were enjoying your music? VB : Truly I had no idea. I don't think they had discovered it by that time. It was the re-issue that was found by Devendra Banhart who then sent it to other people. I think before the re-issue it was just its rarity that made people notice it – not its content. Mostly it attracted ridicule. It's only recently that it has found its place amongst this seemingly less cynical generation. PB : You then went on a mission to try to get the album issued on CD which it finally was on Spinney in 2000 along with a handful of extra songs. Was it a battle to get the album reissued after all that time? VB : Crazy hard. Many blank walls, many days of despair. The larger record companies have ways of well designed stonewalling to make you give up - but perseverance (ie being a right nuisance) paid off in the end and the original contract was unearthed. After some big help from some extraordinary people I got the rights back – as well as the master tape which had been lying undisturbed in a warehouse for 30 years. PB : A lot of artists pay scant attention to work they made 3 decades ago. Some go as far as to practically disown it but you actually played a major part in getting 'Just Another Diamond Day' released again. You obviously feel that the songs still stand up today. What were you main reasons for getting the album back out again? Was it to stop any bootlegs or because you felt that the rest of the world had finally caught up on something you believed in 30 years ago and this time you would enjoy the success? VB : I wanted to see it on CD. It had never even made it to cassette so it seemed like a nice thing to do – especially since there was a terrible bootleg out there which was copied from a scratched vinyl, with whole bits of 'Rosehip November' missing. I thought that if it was going to be out there it better be the way Joe Boyd meant it to be. When we were re-mastering I finally got to hear it the way Joe must have heard it. I hadn't listened to it from the 3 days we recorded it in 1969 until nearly a year later after Joe had mixed and mastered it in USA. I didn't have a copy – I'd given them all away when it came out in 1970. So hearing it through huge studio speakers in 2000 made me change my mind about it and take my hands off my ears where they had always flown whenever anyone even mentioned it. PB : Fat Cat Records are about to release the double CD 'Some Things Just Stick In Your Mind', named after that first single and compiling your singles and demos from 1964 to 1967. It seems like you have found a label at last who understand your music both past and present. Was it the interest in 'Another Diamond Day' that inspired you to write and record again ? How did Fat Cat Records get involved? VB : It was Paul Lambden at first. He worked at Ryko who had inherited the publishing rights. I'd written to them to see if they could help me find out about my rights and he found the letter a year later and called me. He said he'd never heard the songs I was asking about and so I sent him a taped copy someone had made for me of 'Just Another Diamond Day'. He called to say he liked it and I nearly dropped the phone. No one had ever said that before. Paul started his Spinney label to put out the re-issue – and yes it was the interest and kindness and understanding this time around that got me playing and writing again. An invitation to record with Piano Magic started a long chain of meeting musicians who introduced me to other musicians who eventually led me to Fat Cat. I could not have been luckier. They have been so endlessly patient and understanding. Because of them I won't say a word against the current music business. (Okay, maybe the big record companies who should still be avoided at all costs … ) PB : Returning to the recording process for 'Lookaftering' after 3 decades you must have noticed many changes. Was it difficult to adapt to new recording techniques or do you feel that producing music is easier in 2007 than it was in the 60's ? VB : I was interested in the technical side of recorded music even as a young child and so it was frustrating in my early musical career to be denied access to the 'controls'. When I came to start writing and recording again I got a Mac and music program, a little mixer, a keyboard and electric guitar (with the first royalties from 'Diamond Day') and it was such pleasure to be able to get to grips with it and learn all the things that had so fascinated me back then. I can't read or write music so it is a wonderful thing for me to be able to make my own demos, get the music in my head down into actual arrangements for other musicians to play. Wonderful. PB : It's well known that you don't like your work classed as 'folk music'. Listening to the first CD of your latest release I think we can finally understand why you feel that! For most of us, apart from the reissue of 'Just Another Diamond Day' in 2000 all we had readily available of your work was the 'Twice As Much' song and 'Winter Is Blue' turning up on compilations. But your voice suits the more pastoral settings of 'Just Another Diamond Day'. There is this classic English sound to your vocals which is so easy to class as folk music. But this new double CD does go some way to proving that you are right and maybe it is unfair to lazily label you with the folk music genre. Do you feel that you finally have the chance to put the record straight with this release? It seems that you are saying that there was more to you than 'Just Another Diamond Day'. VB : Thank you! My main thinking for this release was not to say "Hey, look at me back then I was great." I was unusual for the time maybe but not great. I only wanted to back up my insistence over this last while that I am not, was not and never will be a folk-singer.. however long HMV insist on putting my albums in their folk department. I agree that there is an Englishness in the sound I make which could be heard as folky – and that it did lend itself to the pastoral when I left the London I'd grown up in – but, yes, there was more to it than that. I loved pop-music, I loved some classical, some Edwardian parlour music even, and some folk. I put it all in there. PB : It must have been a mammoth task getting clearance for all the various songs on 'Some Things Just Stick in Your Mind' . There are the Immediate label songs, the singles released on Decca and Columbia and a whole bunch of songs you committed to tape when you were an 18 year old art student. How involved were you with the selection and production of this compilation? VB : It was quite a long process. Paul Lambden had the idea to do it quite soon after 'Just Another Diamond Day' was re-issued but it took ages to get to the point where anyone would even reply to letters, emails, phone-calls in regard to licensing. It is now a FatCat/Spinney production and everyone involved has had to face what Andrew Oldham has called 'the grind' – the establishment of rights. Fat Cat as always has completely included me in every stage of the production. PB : The packaging of 'Some Things Just Stick In Your Mind' alone is going to attract a lot of attention. It is superb. It recreates the era the songs originated from perfectly and your notes are fascinating. Now all your early songs are available to everyone do you feel a line has been drawn under that period and you are can move on with making even more new music? VB : Yes – exactly right. This collection has been a long time in the planning and now it is done I feel that I would like to move on. I have mined my past, I have told my story – and now I hope and hope that I can find more of the music I left so firmly behind when I was 25. That Fat Cat - and Dave Thomas who designed the artwork – took so much care over the packaging and the mastering has really moved me. PB : Fat Cat are planning an album of new songs for 2008. How are things progressing with that? VB : Well... slowly. It's so different when you know that your songs will be listened to. Everything I've done before - I thought it might sit by the wayside and never be heard. But I'll get there. Can't let them down. PB : Thank you.
Band Links:-
https://www.facebook.com/pages/Vashti-Bunyan/262692210429074
Picture Gallery:-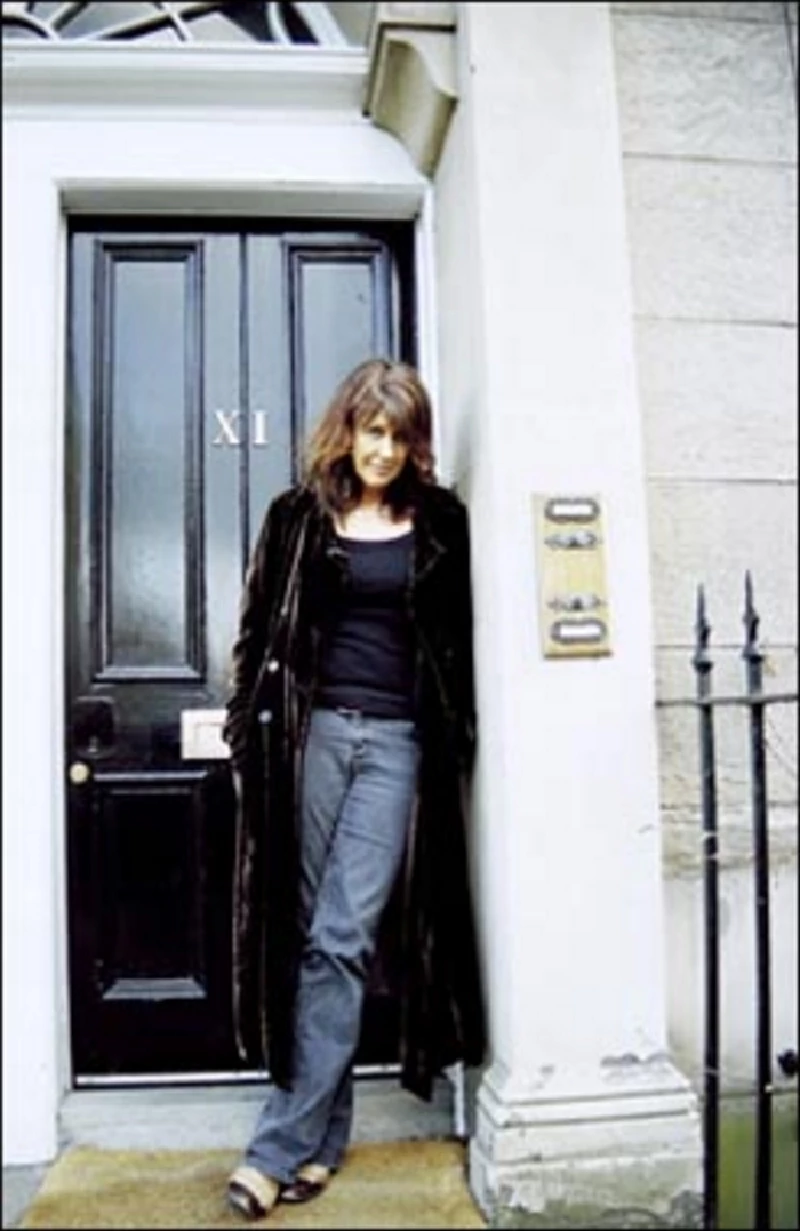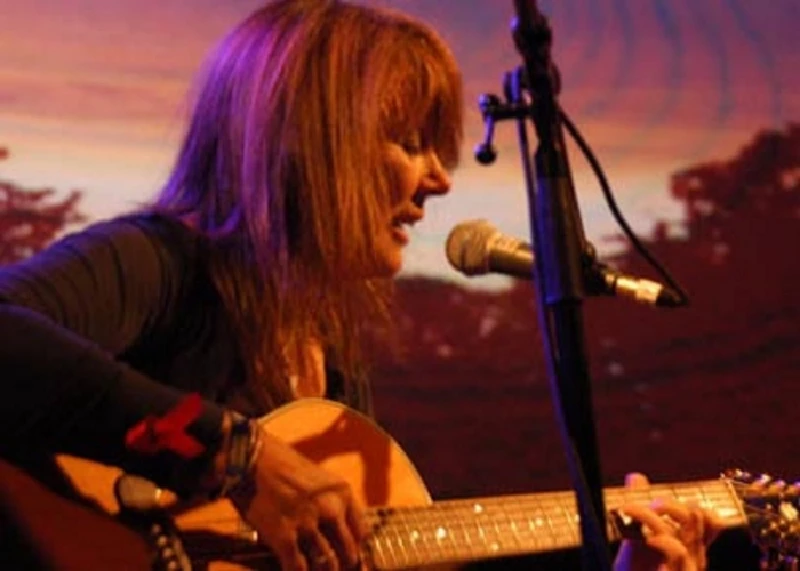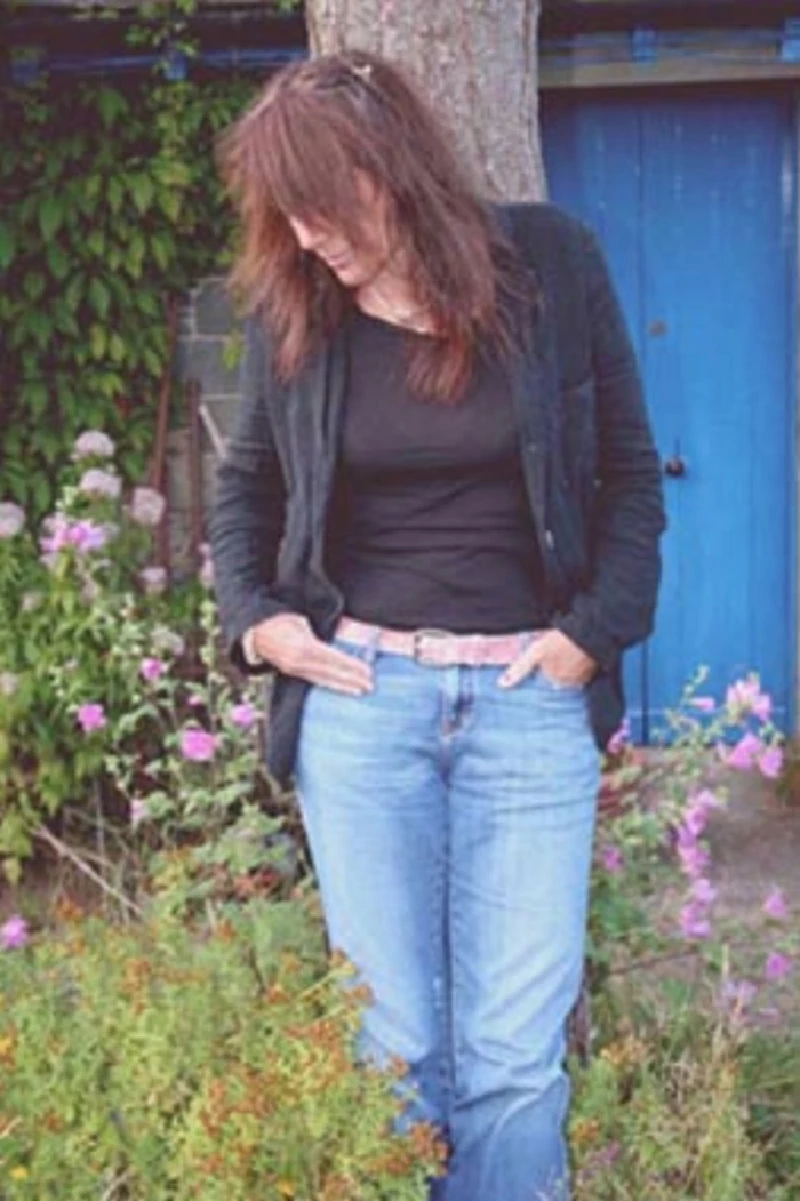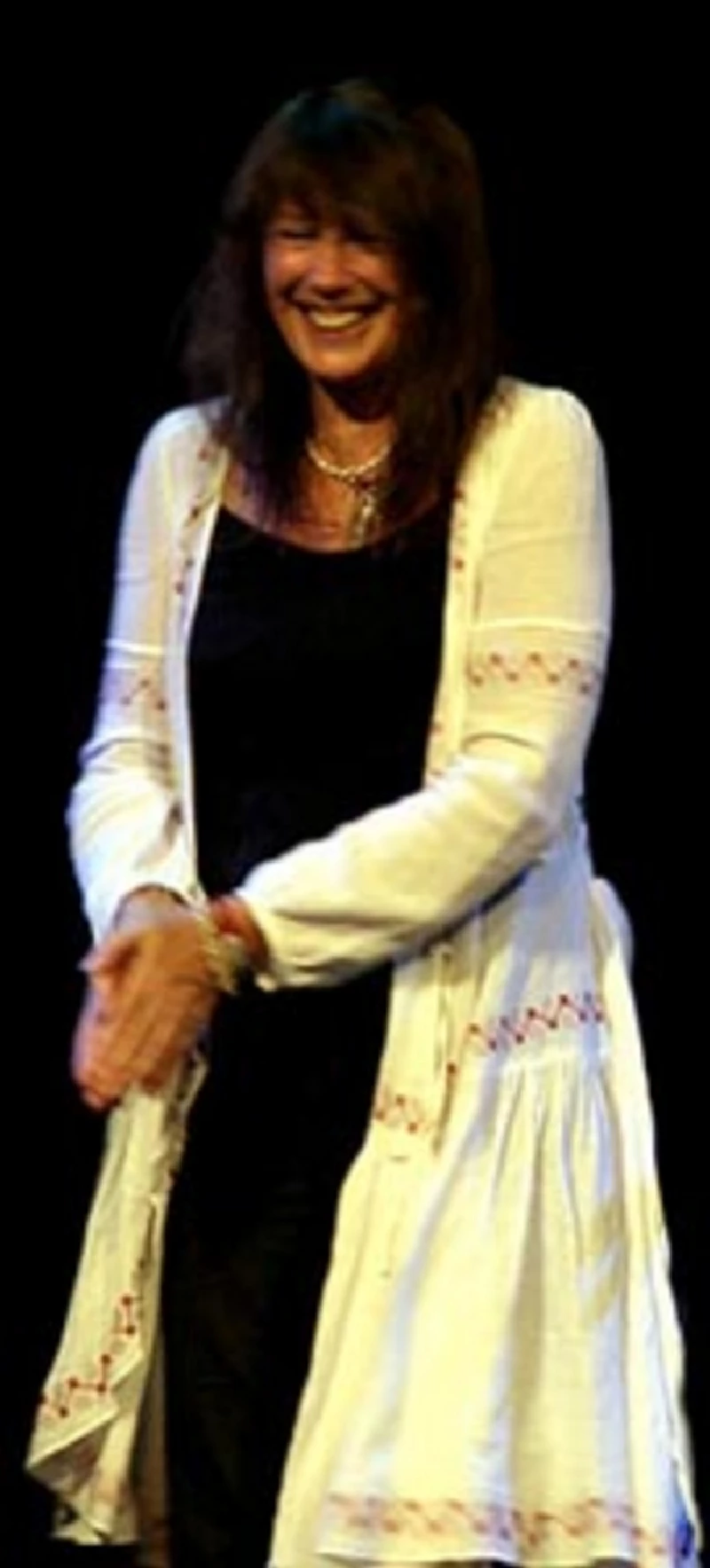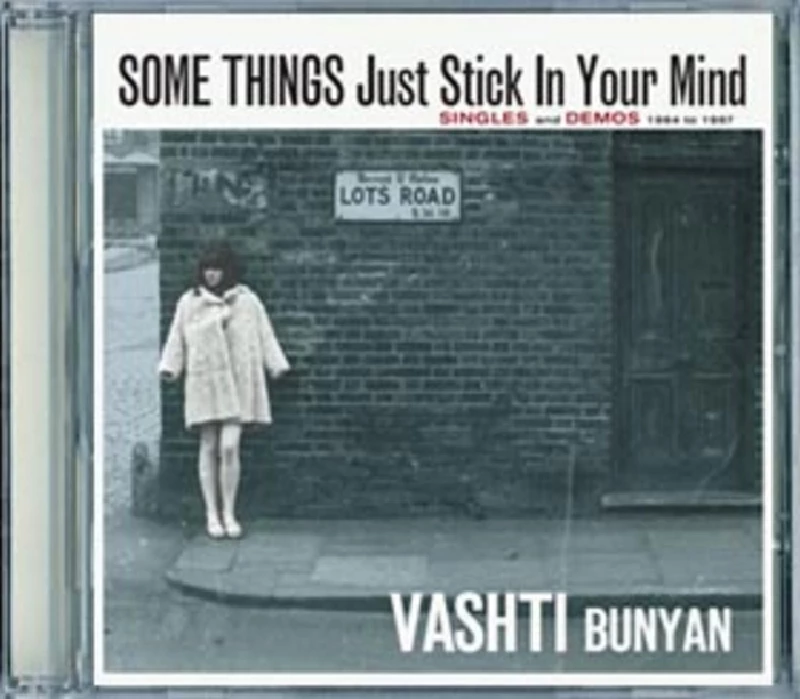 Visitor Comments:-
106

Posted By: Skyelord, Skye on 06 Feb 2008
A few weeks ago while clearing things under my stairs I came across a box of "Ill look at it later things" in there was a few singles from the 60s and found one belonging to Vashti Bunyan the, Train Song. Very scratched indeed, So I thought lets have a look on the internet; well Ill be dammed she was in there this girl/woman who had slipped from my mind was back on the scene.
---
interviews
---
Interview (2014)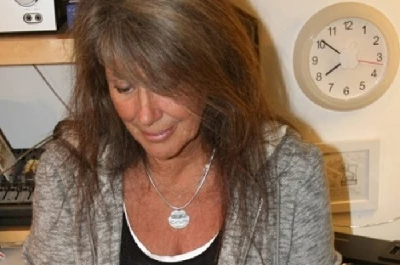 Nicky Crewe speaks to 60's cult folk legend Vashti Bunyan about her fourth album, 'Heartleap'
Pennyblackmusic Regular Contributors
---