---
published: 23 / 3 / 2007
---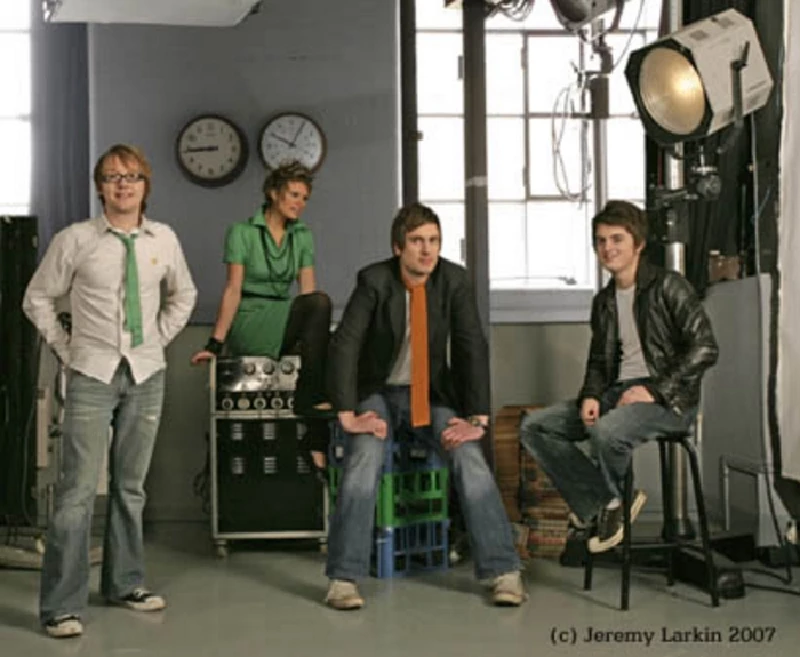 intro
The Electric Cinema have found innovative ways of merging visuals with their music. John Clarkson chats to singer Dan Neale about this, and his band's new self-titled debut album
The extension of technology over the last decade has lead to many bands abandoning studios to instead record and make their records at home. Singer and guitarist Dan Neale and keyboardist Martin Gear have been doing this since they met as college students in the late 1990's, both producing and mixing their own music, and also that of other bands in their home town of Watford. Now, with their latest project, the Electric Cinema, they have taken this DIY approach a step further by innovatively experimenting with and merging visuals with their music. The Electric Cinema first formed in 2005 as a trio, but expanded at the beginning of last year when Neale's sister Rebecca joined on bass, and the band's original drummer James Longworth left and was replaced by Jamie Oram. The group released its debut single, 'Heat Exchange', last summer, which Pennyblackmusic noted at the time as sounding with "its dreamy and epic, but wistful sound…like a lo-fi Mercury Rev or Grandaddy." They followed this at the beginning of March with a second single, 'Cut Down, and a self-titled album, which its sleeve notes credit as being "recorded in various lofts, houses and spaces." The Electric Cinema's ethereal, pop sound merges Dan Neale's swooning vocal harmonies with cascading instrumentation. 'Uncut' have said about the debut album and the group that they have "gorgeous melodies…they marry the grandeur of New Order with the fragile precision of Prefab Sprout", while 'The Word' have described it as "uplifting indie that stomps around the place full of self-confidence and thumping drums." 'The Electric Cinema' was recorded in part as an attempt to create a soundtrack for some of the Neale family's old super eight films, which the band often project onstage behind them when they are playing gigs. "They're mainly from the 70's and early and mid 80's" Dan Neale tells Pennyblackmusic. "They are films that I have seen many times in my life, from being tiny until now when I can look back on them with nostalgia. They are totally familiar to myself, my sister and now the rest of the band. They are of holidays and random family events and were usually shot by my grandfather." "They weren't always in focus. They weren't always framed brilliantly, but that is part of their appeal and their charm because they look totally timeless as a result. They are sometimes quite abstract and weird. You can imagine all sorts of narratives around their images." "It is the random synchronization of music and those images that we find really interesting" he continues. "When we played that footage at our first few gigs, people were saying 'We thought you had edited it to fit in with particular songs', but it was just random because we were changing the set list all the time. We really got hooked as a result on the idea that somehow it enhances the music and the music enhances the picture." While the Electric Cinema have thought of expanding upon their live visuals to use other people's footage, they haven't found anything else that they want to use yet. They have, however, found another way of developing this thought and concept further by inviting young film makers to create a series of shorts, each one set to a different Electric Cinema song, which they then host on their MySpace site. To date, approximately five films have been completed, including an animated film for 'The Dot That Became', a one minute hidden song, which appears at the very end of 'The Electric Cinema', and, which as yet incomplete, once fully finished, the band plan to make the opening track for their second album. One of the shorts, a two minute film for "an obscure remix" of 'Diagrams', the B side of the 'Cut Down' single, is especially evocative and moving, showing in super eight slow motion and freeze frame film a succession of people, their backs to the camera, hazily moving through a park and streets on a sunny day, and capturing memories of childhood and lost, long ago summers. The band hope, once enough filmmakers have become involved, to eventually have a film for each song on the album. Some of the filmmakers they have worked with to date they have become involved with by approaching them directly through the internet, while others have come to them through word-of-mouth or by seeing a link and advert the band has put up on their own web and MySpace pages. "It hasn't got a time limit" says Neale about the filmmakers' project. "It doesn't need to be limited to the life of the album. It is just an interesting side project off it. It is really exciting to see where your music can lead other people and what images they come back with. They have usually come back with something that really captures the band. We usually struggle to describe ourselves, so it is lovely to see that other people can interpret your music and be inspired by it and come back with something that reflects something that you're trying to achieve." This communal, hands-on approach extends to other areas of the album too. Both 'The Electric Cinema', and the two singles, have been released on Sugarlow Records, which the band co-runs with their manager, Dan Williams. The album's sleeve was designed by musician and graphic designer Dom Cooper, for whom Neale and Gear have returned the favour by producing Cooper's group the Straw Bear Band's just released debut album, 'From the Sea to the Stars'. "We wanted to do it in our own time and with our own sort of vision" says Neale about the finished album. "We knew where we were heading. We knew what we were after." Yet, despite this, the band have decided to partially record their second album, which they have already begun work on, in a recording studio. "If you are working on your own stuff you can never decide when it is finished, and we found it took forever to say 'Okay, it's done' with 'The Electric Cinema' " Neale reflects. "We decided to change the recording experience for ourselves with the second album, because last time it took us longer than we wanted, and we wanted to make things quicker." "We recorded the first six songs in a studio North London a few weekends ago" he concludes. "We put down did bass, drums and piano. The guy whose studio it is recorded it, but he didn't mix it or anything like that. We just took the separates away, and we'll produce it again ourselves. We would love to work with a producer one day, but there is a middle ground for a band.of our size. You've either got money to pay a producer and get someone on board, or you haven't and at the moment we haven't. If you go to a studio as well, you won't have enough time to finesse it the way you want, so that is one of the other reasons we do it ourselves." Where exactly the Electric Cinema will go next remains to be seen and heard. Both musically and visually they are, however, proof of what can be achieved on very little, and through resourcefulness and determination alone.
Band Links:-
https://www.facebook.com/eleccinema
https://twitter.com/eleccinema
Have a Listen:-
Picture Gallery:-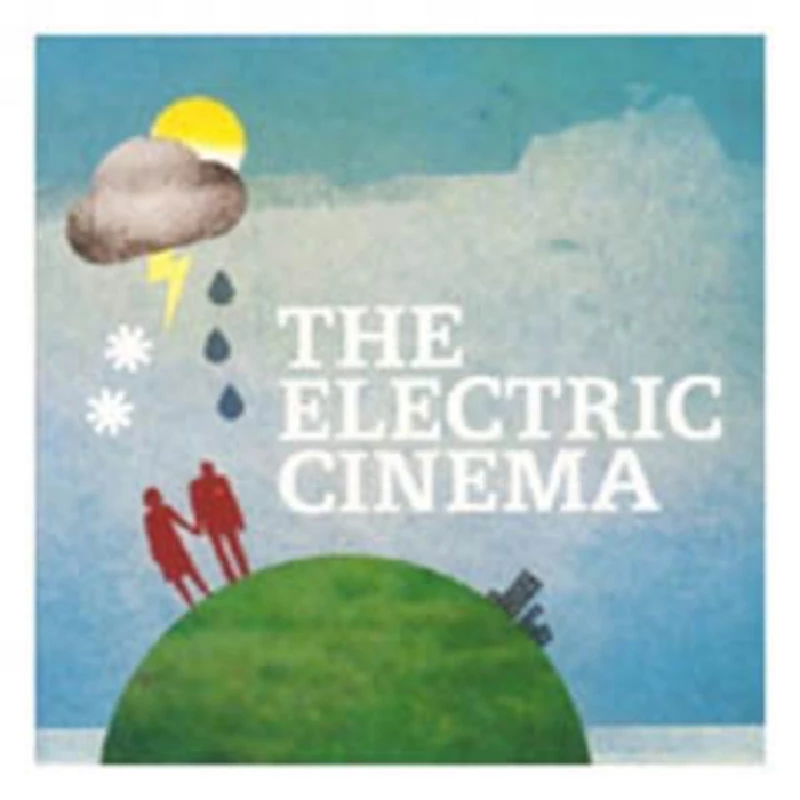 interviews
---
Interview (2020)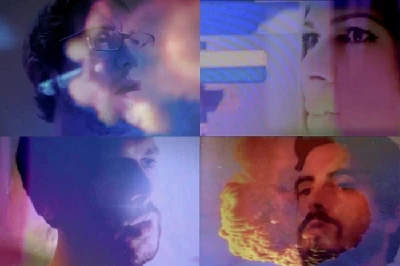 John Clarkson speaks to indie group the Electric Cinema about their reformation after a hiatus of eleven years and their just released second album, 'Animals + Gods'.
reviews
---
Heat Exchange (2006)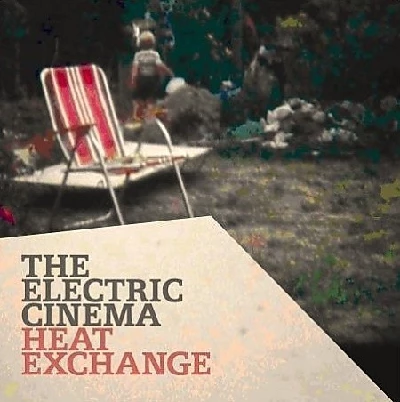 Dreamy and epic debut single from creative and promising new British act the Electric Cinema
Pennyblackmusic Regular Contributors
---