---
Dartz
-

This is My Ship
published: 7 / 3 / 2007
---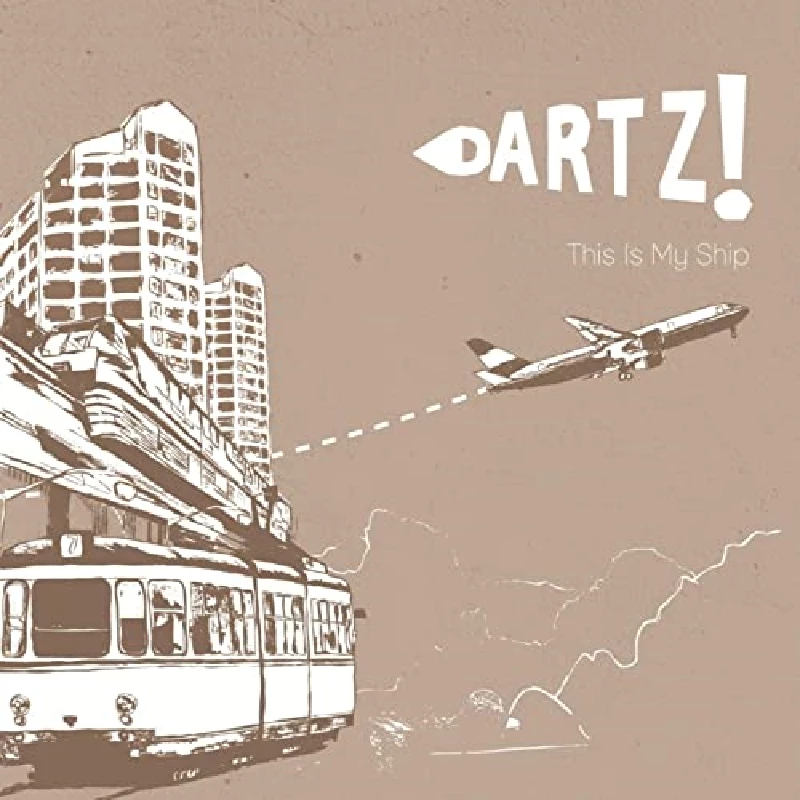 intro
Stunning debut album from innovative teenage indie guitar rock trio Dartz, who will seem destined for major league success
With 'This is My Ship' Dartz are set to become the latest band to follow in the footsteps of the Futureheads, Maximo Park and Yourcodenameis:milo and to keep the torch burning for new and innovative indie rock from the North East region. Granted they are from Teeside not Tyneside, but it's fairly North Eastern, isn't it ? While not sounding exactly the same as any of those bands there are some slight similarities, but at no point do these come in a contrived or stolen way. Let it be said that Dartz would have been leading the way had they formed sooner. After playing their first gig in March of 2005, Dartz decided it would be a laugh to swap instruments for a one off gig. William K.J. Anderson, bass/vocals and the former drummer, and Phillip J. Maughan, drums and the former guitar/bass player, found they actually had quite a knack for their new instruments and kept playing them. Joined on guitar by Henry J. Carden, Dartz set about playing a few more gigs. Some jokes should be kept within the in-crowd but some get a good laugh out of the masses and soon having gained more gigging experience with some bigger names, several more bands including !Forward, Russia!, the Fratellis and the Maccabees got in on the joke. Sickeningly these funny fellows from the land of the smog write some extremely good music. It is a breath of fresh air. In a time where so many bands are forming careers out of coat tails, Dartz with 'This is My Ship' have carved out their own sound with proves more harder-edged than the Future Heads and a little more linear and accessible than that of the music of Yourcodenameis:milo. This really is an album full of fantastic songs which turn your head and in which you can no longer concentrate on anything else as you want to hear what they throw at you next. Sometimes it's the harder rocking songs such as 'St. Petersburg' which catch and at other times it is the gorgeous guitar licks of the huge sounding summer anthems such as 'Fantastic Apparatus' and Harbour'. Every song throughout the album is linked together magnificently by toe tap inducing drum and snare rhythms. 'This is My Ship' is the sound of a band that will hopefully in a matter of months be a household name. With the summer festivals starting to be booked up, I would hope they have a chance to make a name for themselves in a setting which would suit them down to the ground.
Track Listing:-
1
Network! Network! Network!
2
A Simple Hypothetical
3
Once, Twice, Again!
4
Cold Holidays
5
Prego Triangolos
6
Laser Eyes
7
St. Petersburg
8
Harbour
9
Documents
10
Fantastic Apparatus
11
Teaching Me To Dance
12
The Lives Of Authors
13
Ulysses
live reviews
---
Packhorse, Leeds, 13/9/2008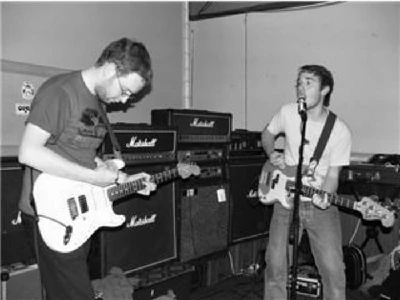 Despite Middlesborough angular guitar trio Dartz being tired and exhausted after a long touring schedule, Russell Ferguson finds much to be impressed by in a short, but fiery set at the Leeds Packhorse
features
---
Dartz (2006)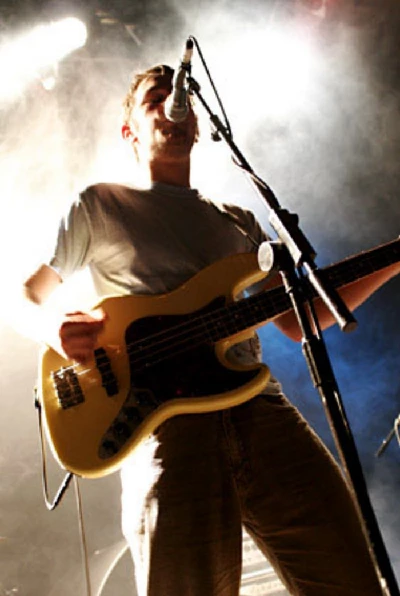 Since forming in March 2005 Dartz have become renowned for their intelligent, spiky, angular pop. At the London Islington Academy Anna Gudaniec shoots them on the last night of the tour
Pennyblackmusic Regular Contributors
---