---
Now
-

Frisbee Hot Pot
published: 17 / 7 / 2006
---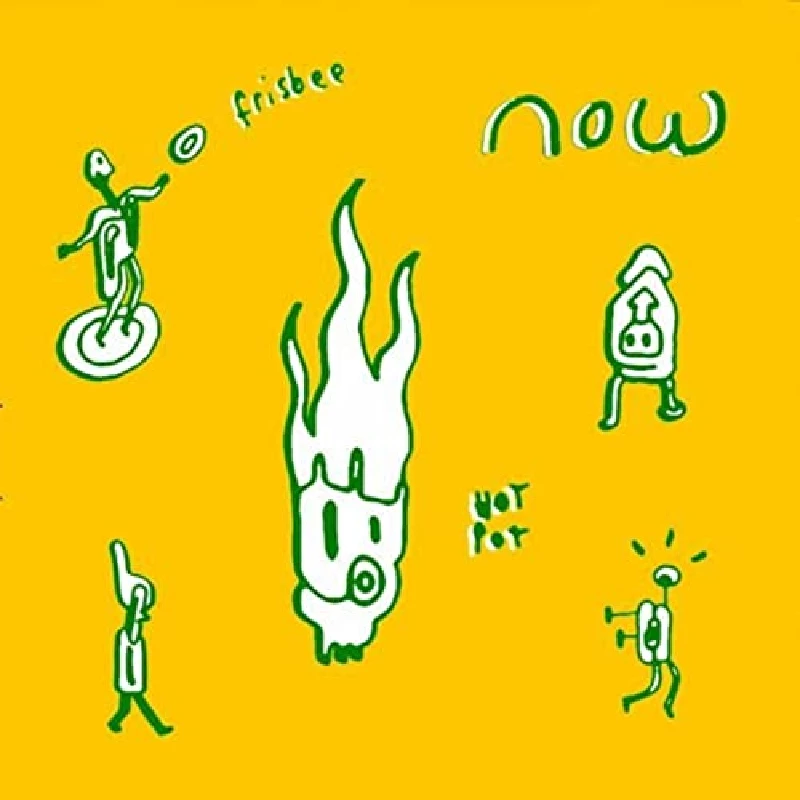 intro
Slow-burning, but eclectic indie rock from East London-based collective Now who fuse together elements of krautrock, jazz, lo-fi and synth pop
'Frisbee Hot Pot', the debut album from Now, doesn't find its feet until track three, but when it does it explodes. 'Little Bits Inside Of You' sounds a bit like The Beta Band backing Prince with some 80's keyboard action making this one of the best songs I've heard this year. 'The In-Case' keeps the element of surprise ripe and takes the concept of drum and bass then replaces the base with an electric keyboard riff. This works surprisingly well, especially when it's closely followed by the Spanish influenced 'Container Theory', which introduces a brass element to the album. Now sound like a little bit of everything and like nothing else at all, all at the same time, which is a pretty impressive feat. Signed to Pickled Egg records they fit in well with the label's mentality to sign bands that are utterly original and that sound how lemon sherbet tastes. Towards the end of this 17 track album, 'Forage' leaps into the track listing as if has taken a wrong turn. This 1 minute 24 second long track is a strange instrumental combining wood wind and tin drums, tapping to an end just as smoky vocals spiral into the fourteenth track taking the album in yet another direction and ending with an unexpected shimmer of metal that sounds like a waterfall cascading overhead. The album ends with 'Lobo Crown', an electric acoustic track layered with gentle vocals, some hollow drumbeats and even a bit of violin. A great album with only one downfall – I cant stop listening to track three on repeat.
Track Listing:-
1
Abominatrx
2
Excited Lobo Crown
3
Little Bits Inside of You
4
The In-Case
5
Will They Come Untamed
6
Container Theory
7
Moment
8
By Getting
9
Ne? Un!
10
Ra
11
Pachinko
12
Oil On Yy Head
13
Forage
14
Calanized
15
I Heard Footsteps Outside, Soft Footsteps... Like Naked Feet
16
Grotesque And Cute
17
Lobo Crown
Pennyblackmusic Regular Contributors
---