---
published: 19 / 10 / 2005
---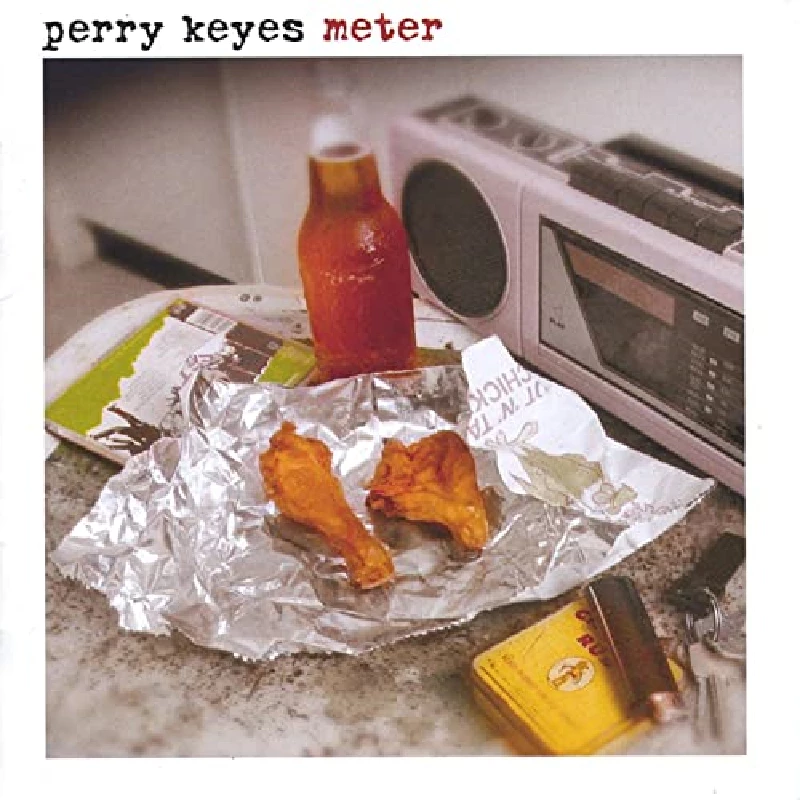 intro
Stunning both immensely powerful and compassionate Michael Carpenter-produced double CD and debut album from Sydney-based singer-songwriter and taxi driver Perry Keyes
In a year when even those we had very nearly given up on have hit us with their best album in years ( Paul Weller, Neil Young, Ryan Adams - twice- and even Sir Paul and the Stones ) it's not been possible to check out all the new male singer/songwriters which have emerged in the last 12 months. To be honest we've had our fill now of the James Blunts and Daniel Powters so to make any impression any male singer songwriter trying to break through this year has to have that special something which would stop us in our tracks from the very first sound on their album. So far in 2005 the only singer songwriter who had this effect was Sam Shinazzi (curiously another Laughing Outlaw signing) but now we can add Sydney taxi driver Perry Keyes to that short list. That Keyes' debut is a double CD raised a few doubts. Ha, thinks he is that good that we are going to spend double the amount of time on another unknown singer songwriter? The fact is that even if Keyes didn't have that confidence he should have. One of the amazing things about this collection is that the first CD is so strong I didn't even listen to the second one until weeks after receiving the album. There were two reasons for this. The nine songs on the first CD are just so good it's hard not to keep hitting the repeat button on the CD player and the second reason is that I got the feeling I was going to be let down when listening to the second set of nine songs. No one could possibly keep this standard up over 18 songs, could they? Well, I was wrong, because this unknown singer songwriter driving cabs through the streets of Sydney has done just that. The album starts with 'Sweaty Sneakers' and right from the off Keyes lifts the spirit on even the dullest of days. Think Elvis Costello's 'Get Happy' album with the happy quota increased by 100%. The same could be said of the following song, '2nd Time I Saw You', mixing power pop with the sounds of 60's R'n'B. At this stage it would be easy to dismiss Keyes as just another talented singer songwriter with Costello influences and to expect the following songs to take a similar road. But the third song, 'Beer And Cigarettes' changes all that. Forget any comparisons, ( and apart from that Costello one on the opening tracks, no other comparisons could be made really, Keyes really does have a unique sound) with this song Keyes shows he can turn his hand to any musical style with ease. Not for the last time allowing the listener to step inside his own world and highlighting Keyes' outstanding talent of writing both catchy melodies (one listen to the chorus of 'Beer And Cigarettes' and you're hooked for life) and outstanding lyrics. Keyes is one of those rare songwriters who can place you in his songs. You are almost standing next to that girl "in the red leather maxi" by the Chicken Express. In the genuinely heartbreaking 'Some Aches', a piano based ballad detailing the story of a drug addicted young couple, Keyes takes us to that broken fence where the pair would slip through to "shoot up in the park". I knew that skinny girl who was always sick, "she's got a nipple ring and a Celtic tattoo, she wears second hand clothes and black lipstick", and after listening to the song, you'll know her too. But where most sensitive singer songwriters would be content to leave the song as a gently strummed acoustic ballad embellished with that lonesome piano Keyes knows that it's not like that in real life so after his voice nearly breaks up on the last verse it's time for the electric guitars and effects to come in to remind us that although the tune is a pretty one the subject matter isn't. The fact that these sounds last nearly as long as the main song pushes home the reality of it all. Mention should also be made of drummer Bek-Jean Stewart's vocals on the chorus of this song. Her ghostly vocals particularly towards the end of the song really add atmosphere. I've never been to Sydney and probably never will but Keyes has transported me there time and again in these songs. There's a theme running through some of these songs, like the glory of youth that isn't going to last. Like the promise of things to come that are never going to materialise. 'NYE', the song that closes the first CD, brilliantly illustrates that feeling in its tale of a New Year's Eve party. Again Keyes dresses his lyrics up in tunes that are so catchy it takes a few plays before those lyrics sink in. "All the junkie kids are tired, Every single taxi's hired"… "growing up can make you sad". Again Keyes brings home the reality; those parties are seldom as good as we expect them to be. 'Bonfires Of June' opens the second CD and again we are left wondering if Keyes can possibly keep this standard up over the following eight songs. Showing Keyes rockier side again it's the song we wanted blaring out of our car radios this summer; impossible not to sing along with it. The following 'Just Like A Steam Train' is Keyes showing his infatuation with his latest love, "thinkin' 'bout what you said, you might say it again" coupled with another sweet Keyes melody. And so it goes on, with each song as strong as the one before, the stark 'Have Some Fun' with its opening lines of "Did he king hit you?, Did he leave you at the gate" paving the way for this tale of love given to the wrong person but still coming back for more. 'Fairfield Girl' again deals with violence, and again its pretty melody is at odds with Keyes lyrics, "couldn't stop me hittin' the bottle, couldn't stop me knockin' her down". The final song, 'Matraville Trees' finds Keyes "standing by the church" reflecting on his past, lost loves and his fading youth. With more outstanding vocals from Bek-Jean Stewart it recalls the best work of Gram Parsons and Emmylou Harris. Usually the fact that Michael Carpenter had a hand in recording these songs would be a major factor as to why the album was so good. Although these songs have no doubt benefited form his magic hands and also the sterling playing of Edmond Kairouz on guitars and accordion and Phil Blatch providing the bass, one does feel that Keyes writes such strong lyrics and melodies that the songs would stand up no matter who he chose to work with. One can only hope that Keyes gets enough attention from these excellent songs that he can give up his day job of flicking on that 'Meter' but it's a double edged sword. He has crafted these songs from the people he meets and places he drives to every day. In some ways it would be taking away his source of inspiration if he no longer drove that cab. Maybe he has enough songs already stored away to make that follow up album; there's going to be a queue forming very shortly. An absolutely stunning debut and in a year of outstanding albums this is album of the year, no question.
Track Listing:-
1
Sweaty Sneakers
2
2nd Time I Saw You
3
Beer and Cigarettes
4
Some Aches
5
Wide Streets
6
Service City
7
Vicious Left Hook
8
Growin' Up in the Dark Is Wrong
9
Nye
10
Bonfires of June
11
Just Like a Steam Train
12
Discount Bottle Shop
13
Sandra's On the Way
14
Have Some Fun
15
Where's My Darlin' Tonight?
16
Fairfield Girl
17
When Things Wear Out
18
Matraville Trees
Label Links:-
http://www.laughingoutlaw.com.au/
https://www.facebook.com/laughingoutlawrecordsandmanagement
https://laughingoutlaw.bandcamp.com/
interviews
---
Interview (2007)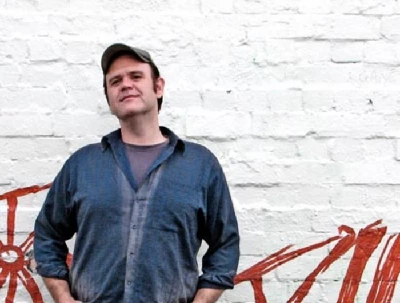 Malcolm Carter speaks to Australian singer-songwriter Perry Keyes whose songs tell with downbeat reality of his native Sydney and his much acclaimed second album, 'Meter'
reviews
---
The Last Ghost Train Home (2007)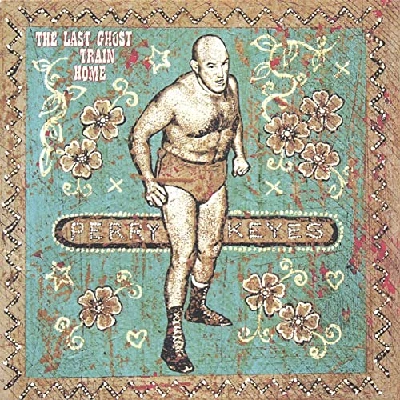 Compelling second collection of tales of urban heartbreak and loss from Sydney-based taxi driver and singer-songwriter Perry Keyes, which proves to match up to 'Meter', his masterly 2005 debut album
Pennyblackmusic Regular Contributors
---