---
Misfits
-

Rosetta Bar, Belfast, 13/9/2005
published: 17 / 9 / 2005
---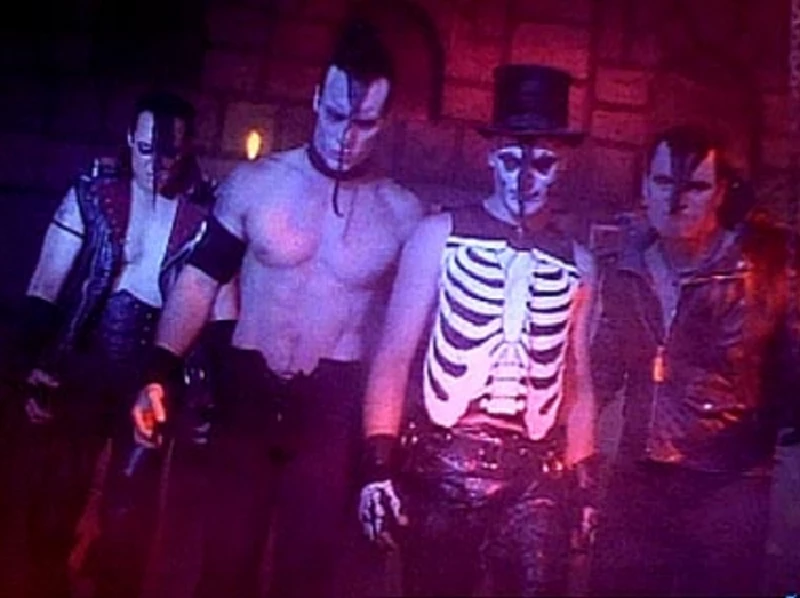 intro
In Belfast torn apart by some of its worst riots in years, Aaron Brown manages to escape the road blocks to watch long-serving American punks the Misfits play a set comprising of most their classic songs at an unusually packed Rosetta Bar
It's hell on earth; the so-called poverty stricken masses are revolting. There's news reports of pensioners being carjacked, police being petrol bombed, families being burned out of their homes and dogs and cats living together. It's the four elephants of the apocalypse. The end is nigh... The previous few days have seen some of the worst rioting in Belfast by mindless sectarian Neanderthals. All because they were not allowed to march down a road. It is small scale and has been totally blown out of proportion. If you believe everything you have ever heard in the news about Norn Iron, then we're two million murdering bastards who hate everyone that's not the same religion as us and have to have huge walls built to keep us apart. I say, bollocks to that. In an unusually packed Rosetta Bar on Tuesday night in a leafy suburb of South Belfast there is no talk of what creed you are or what Glasgow football team you support. Only, what time are the Misfits on. It's rockers, punks and goths of all shapes, sizes and colours, all here to see a band who have been idolized the world over for the last 28 years, who have inspired the heaviest of metal and the punkiest of punk and er, the miserable bastardiest of goth. Who said we couldn't live together in harmony ? Having missed the first act on due to having to avoid road blocks, I get to the venue in time to see local band, Dead End Sluts' play a sleazy Murderdolls inspired glam rock set. It's pretty damn good, just a pity their guitarist insists on grunting backing vocals like he's in some terrible death metal band. It spoils an otherwise great set from this Belfast crew who, from what I heard, have been banned from every decent Belfast venue because of their habit of wrecking the place. Second on the bill, the always excellent Dangerfields play a fast pop punk show as standard. Drummer/singer, Andrew Griswold, beats the hell out of a miniature drum kit like he's animal on speed.Check them out, they will be huge. And last but not least, the Misfits. The band stick mainly to the classics, including the likes of 'Earth AD', 'Astro Zombies', 'Teenagers From Mars', 'Attitude' and 'Last Caress.' You can see why these guys are legends and why stadium acts like Metallica and Guns 'n' Roses cover their songs. More recent tracks, 'Dig Up Her Bones' and 'Helena' from the excellent 'Famous Monsters' and 'American Psycho' albums fit perfectly into this classic set. Founding member and bass player from hell, Jerry Only, is excellent throughout while drummer, Robbo, pounds the shit out of his drums has if his life depended on it. The inclusion of Black Flag's Dez Candeza, as the band's sole guitarist, makes this outfit an unstoppable and second to none force. They throw in a few Black Flag numbers for good measure to the baying crowd. Having moshed for 90 minutes and sung along to every song, the black clad crowd leaves the venue deaf, sweaty and quite content. This crowd don't care about the insecurities of a few mindless religious bigot. Music is certainly an escape from all the shit the world throws at us.
Picture Gallery:-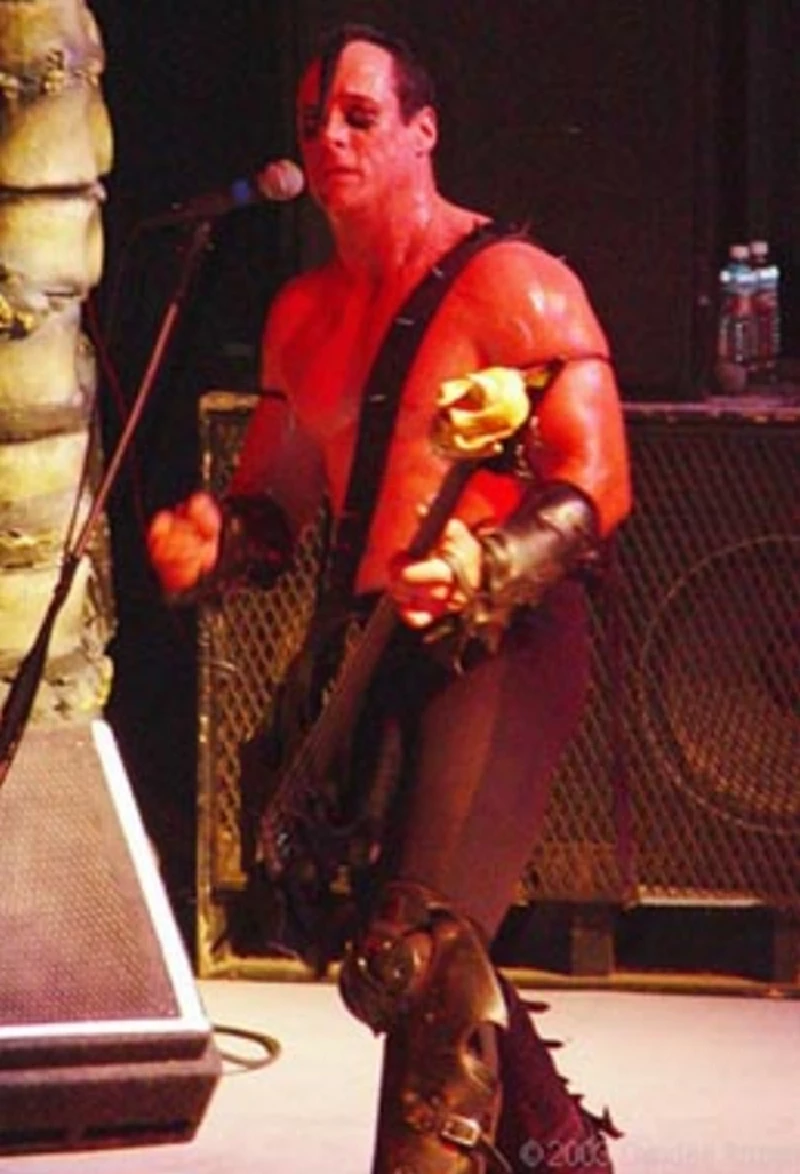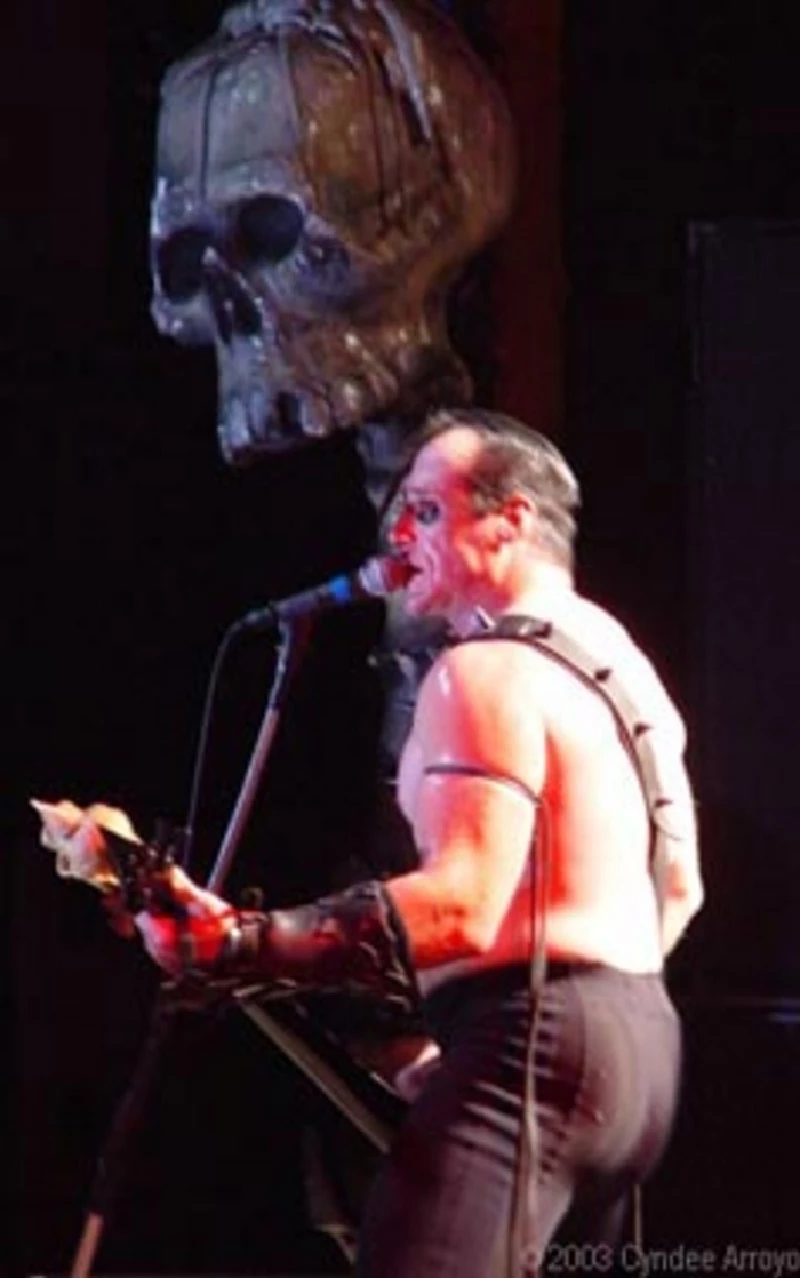 Visitor Comments:-
392

Posted By: CMcC, Belfast on 17 Jan 2011
Jerry came out into the crowd after to meet those of us who stayed long enough. He almost didn't play because of all the shit going on but it was immense.
---
Pennyblackmusic Regular Contributors
---