---
published: 5 / 6 / 2005
---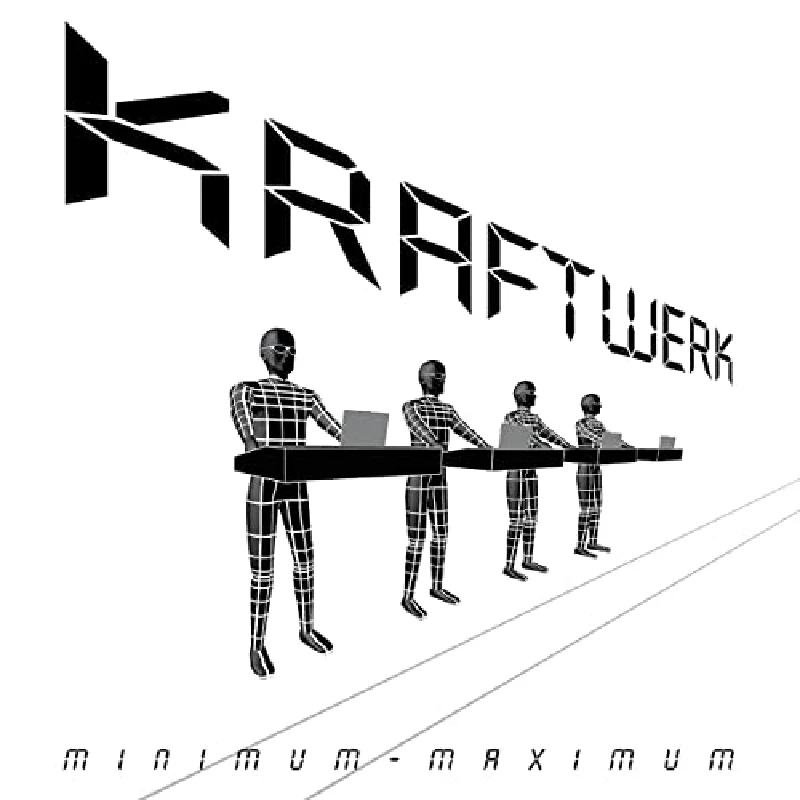 Label: EMI
Format: CD
intro
Impressive double CD and first official live album, recorded during last year's universally praised world tour, from seminal German electronic pioneers Kraftwerk
'Minimum - Maximum', the seminal German electronic pioneers' first official live album, is basically a souvenir from last year's world tour that was met with universal praise. The two disc set that spans from the opening 'The Man Machine' to the closing'"Music Non Stop' captures the spectacle in all its crystal-clear clarity (minus the visuals, obviously). Instead of taking a recording from one particular night, Ralf Hütter and co. and seamlessly segued the songs from a variety of dates from places such as Warsaw, Budapest and Tokyo. What struck Pennyblack when it attended the group's gig at the Royal Festival Hall in London and is reinforced by this album is just how much Kraftwerk still like to experiment and that behind their machine-like persona there is, in fact, an awful lot of humour there. Many songs like 'The Man-Machine' and 'Trans Europe Express' get radical re-workings. 'Radioactivity' gets turned from an ode to radio communication and the benefits of mankind into a bleaker portrait of nuclear radioactivity and the harm it can bring. The line "it's in the air for you and me" now taking on an ironic tone. And there's an awful lot of (subtle) humour there too. For all electronica's supposed cold, impersonal stance, Kraftwerk here have their tongues firmly in their cheeks. Anyone who brings on their robotic dopplegängers for the seven minute '"The Robots' (and gets the biggest cheer of the night) must be slyly smirking to themselves. Likewise, anyone wearing a day-glo neon suit can't be po-faced. As you would expect, Kraftwerk deliver a note perfect set of their most famous songs and shows you just why the group are so revered and are still far ahead in their field. Despite having lost some ground in recent years they are still the benchmark others must still reach. They're still sleek, polished and captivating. Unfortunately, any sound recording of their recent tour is going to have one, important drawback. It doesn't capture the four Germans in all their stunning visual glory.
Track Listing:-
1
The Man-Machine
2
Planet Of Visions
3
Tour De France Étape 1
4
Chrono
5
Tour De France Étape 2
6
Vitamin
7
Tour De France
8
Autobahn
9
The Model
10
Neon Lights
11
Radioactivity
12
Trans Europe Express
13
Metal On Metal
14
Numbers
15
Computer World
16
Home Computer
17
Pocket Calculator
18
Dentaku
19
The Robots
20
Elektro Kardiogramm
21
Aéro Dynamik
22
Music Non Stop
Band Links:-
http://www.kraftwerk.com/
https://www.facebook.com/KraftwerkOfficial/
https://twitter.com/kraftwerk
Label Links:-
https://www.facebook.com/VirginEmiRecords/
https://twitter.com/VirginEMI
http://www.virginemirecords.com/
live reviews
---
New Theatre, Oxford, 6/6/2017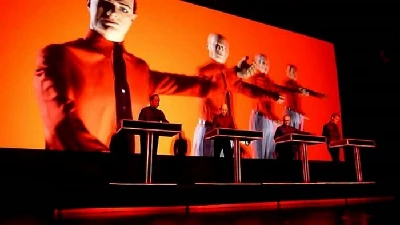 Nick Dent-Robinson finds electronic pioneers Kraftwerk still sounding futuristic with a set of their now classic material at the New Theatre in Oxford
reviews
---
Tour De France Soundtracks (2003)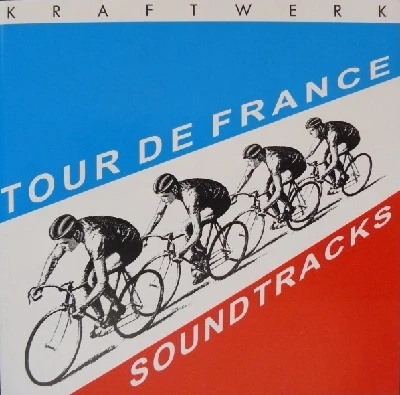 First album in 17 years from German electro-pioneers Kraftwerk finds them celebrating the world's toughest cycle race and remaining "a power house still to be reckoned with"
related articles
---
Wolfgang Flur: Interview (2015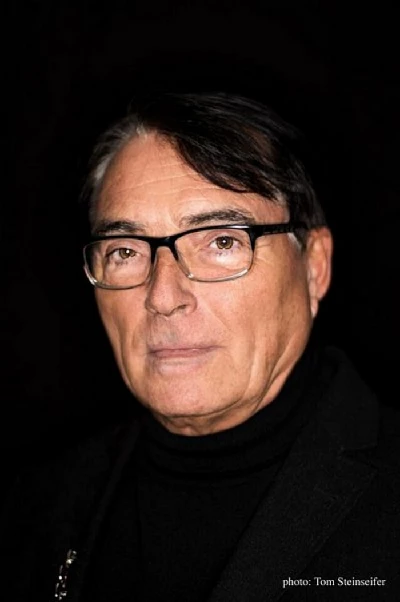 John Clarkson speaks to former Kraftwerk drummer and percussionist Wolfgang Flür about his new retrospective 'Eloquence', which compiles all his pop recordings from 2002 until 2014
Pennyblackmusic Regular Contributors
---