---
published: 28 / 3 / 2004
---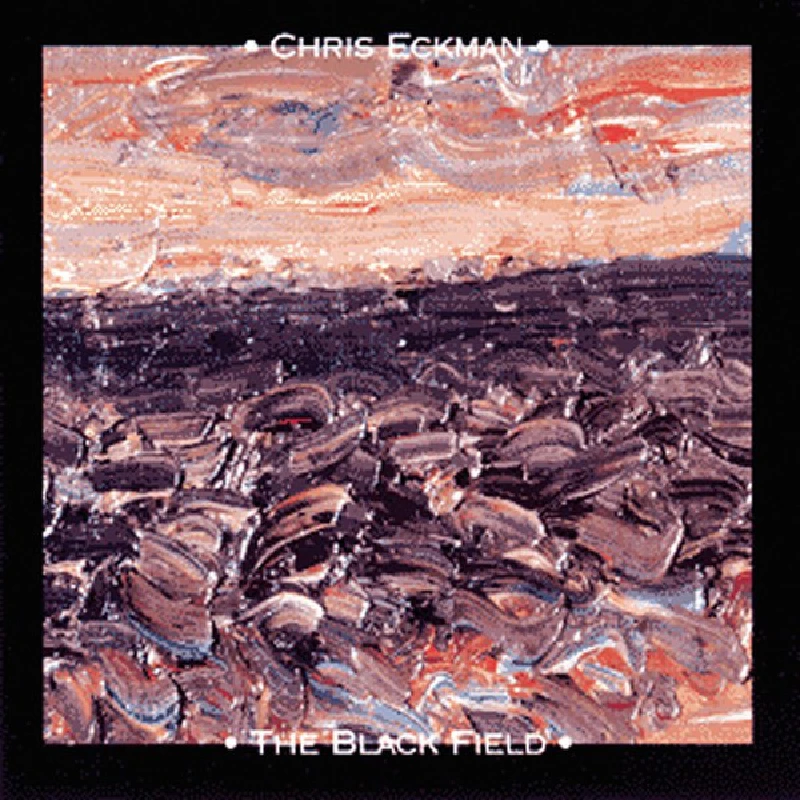 intro
Masterful second solo album from Walkabouts frontman Chris Eckman, which finds him returning to his roots and the folk settings of his earlier records
"The truth, the dare/a stallion's stare had more in the beginning than we let on" sings Walkabout frontman Chris Eckman as one of the opening lines on the stark 'Nights Like These', the first track of his second solo album, 'The Black Field'. The long-serving Walkabouts' sound has become increasingly lavish in recent years. 'The Black Field', however, represents a move away from albums such as the orchestral 'Devil's Road' (1996) and 'Nighttown' (1997), and the elegiac, epic 'Trail of Stars' (1999) and 'Ended Up a Stranger' (2001), and a return to Eckman's roots and the folk settings of earlier Walkabouts records such as 'Cataract'(1989),'Rag and Bone' (1990) and 'Scavenger' (1991). 'The Black Field' takes its name and inspiration from a painting by Eckman's father-in-law, artist Nikolaj Beer, an earthy, but evocative landscape of a field in a storm in the twilight of a mid-winter's day. Eckman decided that he wanted to make his own version of 'The Black Field', and recorded the bulk of the album in two days in a tiny recording studio in Llubjana, where he has lived for the last few years, since moving there from his native Seattle to marry his Slovenian wife, Anda. In order to bring it entirely back to basics, the album was largely recorded live with mistakes being left unedited. At one point Eckman's foot can be heard tapping out a rhythm in time to a tune. At another a door can be heard slamming upstairs in the beauty parlour above the studio, and at another still his acoustic guitar can be heard slapping against his jeans. What is most striking about 'The Black Field', alongside its directness, is its ambivalency. Eckman used two local musicians, bassist Jani Hace and drummer Runjoe, to help out in the studio on some of the songs, and then sent out CDs of individual tracks to friends all over the world so that they could put a final blueprint and brushstrokes on what he had started. These friends include such diverse, heavyweight talents as Al Deloner from Midnight Choir ; Terri Moeller from the Walkabouts and the Transmissionary Six ; Paul Austin and Kevin Suggs again from the Transmissionary Six, and Dalibor Pavicic from the Croatian group, the Bambi Molesters. 'The Black Field' resultingly is a record which could have gone off in many directions, and frequently does. A similar shade of ambivalency extends across its lyrics also. The hollowed out, sparse 'Nights Like These' on which Eckman appears alone, accompanying himself with an acoustic and an electric guitar and the occasional sample, finds him "scattered senseless", confused at the end of a relationship, and unsure of where it has all gone wrong. The brooding, echoing 'Healing Waters of the Flood', the track which features the Transmissionary Six, has its youthful narrator dreaming of running away from the muddy, rain-sodden backdrop of his neighbourhood and heading to a seaside town up North to where a girl that he can't get out of his mind has gone. Whether he gets there, and whether the reunion he imagines happening at the edge of the sea ever takes place, is, however, anyone's guess. The gorgeous, electric piano-lead 'Low Country' is an ecstatic love song. For all its gloriousness, however, it is left open-ended if everything is going to work out. At the end of the finger-clicking rock 'n' roll blues of the title track, upon which Al Delenor plays both guitar and piano, Eckman concludes as a chorus that "I felt much better when I was wrong/There are some things it ain't safe to be right about." Whether he is singing about a past relationship, or overtly harshly pouring scorn on his back catalogue, is uncertain. Lastly there is a magnificent cover of the Buzzcocks 'Why Can't I Touch This ?' Slow-burning, and again piano-lead, it is stretched out over the course of seven minutes, and gradually adds synthesisers, drum machine samples, an ethereal choir lead by Anda Eckman, and finally a gusting solitary electric guitar. It could not be any further removed from the punk original. 'The Black Field' has few definites, and lots of uncertainties. In an era where eveything is polished on the surface, and chaos and confusion often reigns underneath, 'The Black Field' with its rich complexities and ambiguities and in its brittle beauty, offers a refreshingly alternative and far more realistic vision of the world,and acknowledges that there are few absolutes. Chris Eckman has recorded many fine albums in a musical career that has now lasted twenty years. 'The Black Field' ,with all its deliberate imperfections, is one of his greatest achievements yet.
Track Listing:-
1
Nights Like These
2
Healing Waters Of The Flood
3
Low Country
4
Crystalline
5
Befell
6
The Black Field
7
Pirates & Clowns
8
Restless
9
Why Can't I Touch It?
Label Links:-
http://label.glitterhouse.com/
https://www.facebook.com/GlitterhouseRecords
https://twitter.com/glitterhouserec
https://www.youtube.com/user/GlitterhouseTV
reviews
---
The Last Side of the Mountain (2009)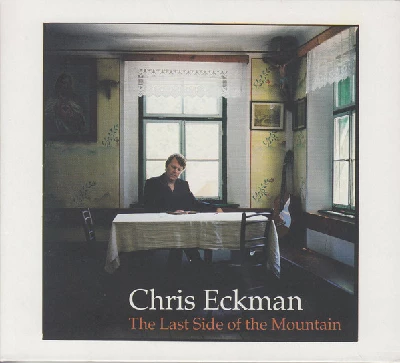 Enthralling latest solo album from Walkabouts front man Chris Eckman, who has set to music sveral of the poems of obscure Slovenian poet, Dane Zajc
Pennyblackmusic Regular Contributors
---