---
published: 28 / 3 / 2004
---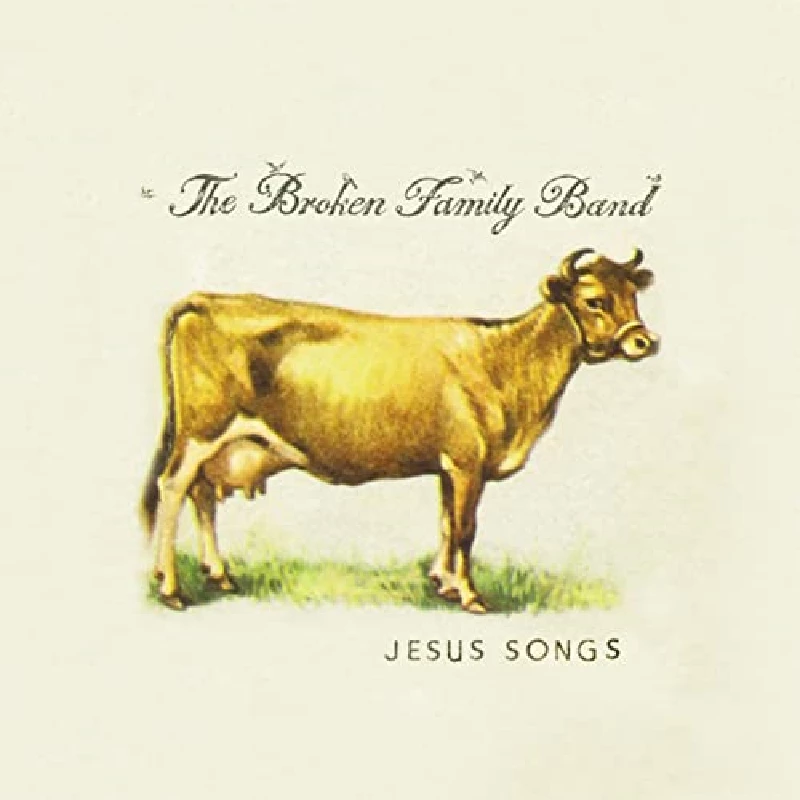 intro
'Brilliantly catchy alt-country" from Cambridge, England based group, the Broken Family Band, back with a second album
The Peel-backed Broken Family Band are not really what you'd expect to come out of Cambridge. When I first heard their songs, I was sure they were from the American South, until someone told me that they were in fact British. The band make brilliantly catchy alt-country music, which earned them much acclaim last year on the release of their debut album, 'Cold Water Songs'. They have now made a pretty gutsy step by releasing a new album called 'Jesus Songs' in an age in which people think of horrible Christian rock whenever a band even hint at being religious. Let me say to those of you who are put off by the whole Jesus thing: give this a chance. This is not a big pile of cheesy, preachy fluffy Christian crap, this is a collection of great songs. The Broken Family Band sound pretty country, especially singer Steven Adam's deliberately country-fied voice, but also have an alternative indie feel reminiscent of 'Crooked Rain' era Pavement, this time, however,complete with choir. Occasionally the lyrics on 'Jesus Songs' get a bit "love" and ˜Jesus" orientated, like on 'The King of Carrot Flowers Parts Two and Three', but it's difficult to tell whether their being serious or ironic. There are three 'Walking Back to Jesus' songs and they are all excellent, but all quite different, with the first slow and more alt than country, the second upbeat and banjo driven and the third an odd guitar driven track with trad-country rhythms delivered like Pavement might jamming with Radiohead on the open Texas plains. The other tracks, 'Mother o' Jesus', 'Poor Little Thing' and 'Kissing in the Rain' could fit effortlessly onto 'Cold Water Songs', and are just well played, beautiful songs. Whether you've found Jesus or not, you need to let the Broken Family Band into your life.
Track Listing:-
1
Walking Back to Jesus, Pt. One
2
Mother O'Jesus
3
The King of Carrot Flowers, Pts. Two and Three
4
Walking Back to Jesus, Pt. Two
5
Poor Little Thing
6
Kissing In the Rain
7
Walking Back to Jesus, Pt. Three
interviews
---
Interview with Steven J Adams (2004)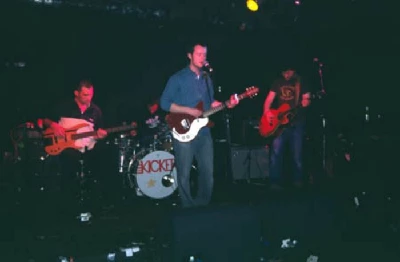 Since forming three years ago, British alt. country band the Broken Family Band have met with increasing acclaim and attention. Frontman Steven J Adams talks to Emma Haigh about the group's rapid rise and their new album, 'Jesus Songs'
live reviews
---
100 Club, London, 12/2/2004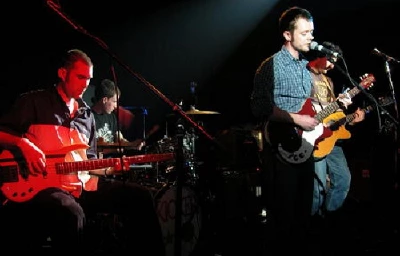 At London's 100 Club Olga Sladeckova finds much acclaimed country group the Broken Family Band growing on her with each new song in their set
reviews
---
Cold Water Songs (2003)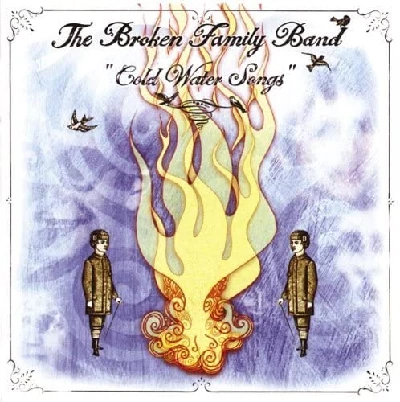 "Richly detailed and darkly whimsical" debut album from the British-based Broken Family Band, who have fashioned their own "peculiarly other-worldly interpretation of Americana/ alt country"
Pennyblackmusic Regular Contributors
---