---
published: 14 / 6 / 2003
---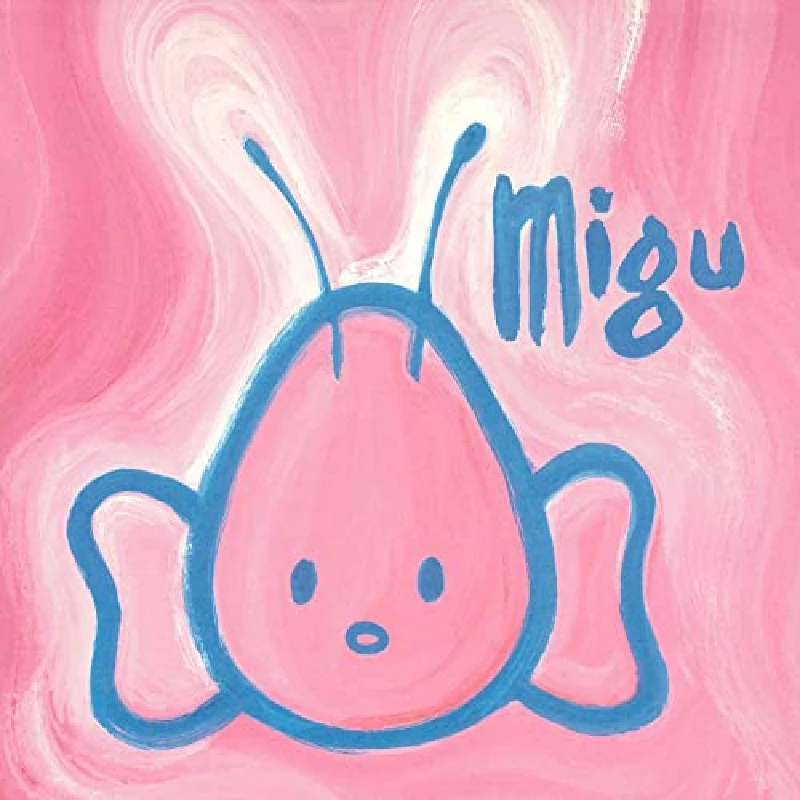 intro
Debut album from Japanese artist Migu, Cornelius' regular live drummer, which unfortunately " lacks the candied musical invention of her employer's work"
Migu is primarily Yuko Araki, who came to the attention of the Japanese music cognoscenti with her stints as the live drummer for pop genius Cornelius — a challenging job, to be sure. Unfortunately, her album lacks the candied musical invention of her employer's work. In fact, it sometimes seems like a tossed-off effort: First track, 'Sakaiminato' is a brief flurry of drums (about 12 seconds all told), as is the album's closer 'Sakaiminato 2'; 'Drive Strings 0' is 20 seconds of violins warming up. Elsewhere the songs revolve around narratives of day to day life — watching someone she loves while he sleeps, going to a coffee shop, watching a video, etc., a fear of spiders — delivered in Yuko's somewhat flat speaking voice, set over a variety of a backdrop which usually features one fairly simple rhythm pattern, a single note line and random noise. The second track', for example, features synthetic blips and echoing piano from Shimmy ( the exact identity of this mysterious entity is unknown; a person inclined to gamble might suggestit was producer and engineer Hirotaka Shimizu), while 'Lazy' has a heavy beat, blasts of dischordant guitar. 'JAZZ' has walking bass, flute and brushed drums, and sounds, well, jazzy, with the occasional echoing clunk, trilling beeps and random noise thrown in. 'Train Run' finds Shimmy singing girlishly over music provided in part by Cornelius.The best tracks are 'Spider', about those fear-inducing bugs, which generates some actual musical tension and 'What to Do?' about the dislocation caused by the loss of the comic book cafe mentioned in 'Lazy'. Interesting to listen to once or twice, but not really a gripper.
Track Listing:-
1
Sakaiminato
2
Kyuuseishu To Mura No Musume No Hanashi
3
Lazy
4
Drive Strings 0
5
Spider
6
Train Run
7
Jazz
8
What To Do?
9
Wait!
10
Drive Strings 1
11
Drive
12
Sakaiminato 2
Pennyblackmusic Regular Contributors
---