---
Pete Weiss
-

Pete Weiss And The Rock Band
published: 17 / 12 / 2001
---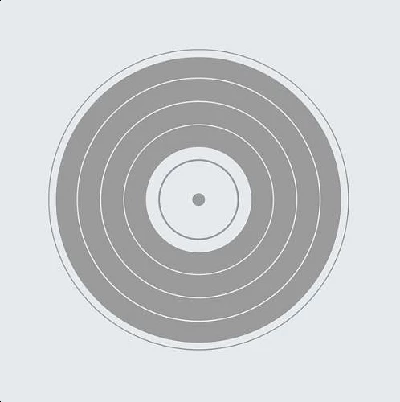 intro
Pete Weiss is an established Boston producer and engineer, and has worked with acts such as 'The Willard Grant Conspiracy', former 'Velvet Underground' members Doug Yule and Mo Tucker , 'The Magdalene
Pete Weiss is an established Boston producer and engineer, and has worked with acts such as 'The Willard Grant Conspiracy', former 'Velvet Underground' members Doug Yule and Mo Tucker , 'The Magdalenes', Charlie Chesterman and Paula Kelley from 'Boy Wonder'. He compiled the Massachusetts bands compilation album' A Place to Call Home', and is also a talented multi-instrumentalist and songwriter . Weiss released a solo album 'The Astounding World of Tomorrow's Modern Hi-Fi Audio' on Noisy Revolution Records in 1996. Now he has got together, primarily on bass and vocal duties but also acting as an occasional pianist and guitarist, with two other veterans of the Boston indie scene, guitarist Stephen Frechette and drummer Emily Jackson, and they have formed 'The Rock Band'. 'Pete Weiss and the Rock Band', their debut album, took a year to make and was recorded in scattered bursts at the popular Zippah Studios in Boston, which Weiss also runs, often when there were last minute cancellations, or late at night when there were no other bookings in the studio. It is released, like 'A Place to Call Home', on 'Reverse Curve Records'. Many of this thoroughly enjoyable and entertaining album's thirty six tracks are tongue-in-cheek, and the whole album is embedded with a quirky, surreal humour and wacky line in fun that is reminiscent of 'They Might Be Giants'. 'Robert Robbs', for example, is a theme song for an imaginary TV sitcom about Weiss's postman of the last three years. 'He carries the mail every day./He's a real nice guy and he's got a lot to say/He's got a name you almost say twice/Robert Robbs.' 'Dream of the Celebrated Expatriate Intellectual' meanwhile is a spoken word pseudo-arty piece in which Weiss dreams he is a guitarist in a band, which consists of Gertrude Stein on drums and Alice B. Toklas doing Patti Smith impersonations on vocals. It is followed immediately by 'Wild Louie' in which we hear this group, with Weiss's wife Mel playing Alice B. and Weiss himself as an out-of-time Gertrude, hashing their way spectaculary through what one must be one of the most offbeat and unorthodox versions of 'Louie Louie' ever recorded. While most of the songs are standard length two and three minute rock songs, approximately a third of the tracks last less than a minute. The album's shortest track at four seconds 'Peter Prescott Remarks Good God' simply has somebody, presumably Peter Prescott, growling 'Good God'. Slightly more stretched out at thirty one seconds is 'Oh Boy' which is a tape recording of a search mid-tour for Weiss's missing suitcase. Robert Robbs pops up again too, making brief appearances throughout as a bemused Master of Ceremonies, introducing the album on its second track with 'Hello There', and helping to provide a cheesy 'Intermission' in its middle, and to close it backed by a church organ with 'Goodbye' at its end. A lot of this frippery is, of course, highly amusing and very witty indeed. What , however, makes this album stand apart from other similar 'funny' records and prevents it from simply becoming another novelty record, albeit a particulary sophisticated one, is its musical depth and diversity. The whole album is a mesh of musical ideas. Weiss on the sleeve of the album cites 'The White Album' by 'The Beatles', 'probably the most successfully disjointed artistic statement in rock and roll history' as a major influence, and the musical versatility that he and the Rock Band display throughout the album is simply astonishing. Opening track, 'That There' is a fake jazz number, while 'Einstein', a few tracks on, is in complete contrast pure garage rock. There is blues too on the slow-mode and rumbling 'Cyclone Fence' to which Jackson, giving her only singing performance on the album, adds deep and solid vocals. 'Mary Baker Eddy', which namechecks the long dead founder of Christian Science, meanwhile is breezing, scorched guitar rock, with a dumped Frechette sarcastically and acerbically weighing up the chances of his girlffriend coming back. 'There's going to come a time when I will be a rich man, and I will build the sky straight for all my own /And you will be there will me and this time you will stay for ever/And I'll never spend another night alone/And Mary Baker will call me on the telephone.' 'I Know a Name' is, however, in further contrast a mellow country rocker, while 'Glow in the Dark' is a jagged and jerky-edged New Wave number and 'Jade Cow' is a wild surf tune over which Weiss and Frechette yell in unison the title of the song . There are a couple of songs too which take off in one musical form, but then conclude in another radically different one. 'Living Man' , for example, begins as a Lou Reed pastiche with Weiss providing dry, monotone vocals ('I dreamed I was a living man/Who dreamed he was dead'), and then surges into a gliding, floating guitar rock tune. 'You Got My Bandage Off' meanwhile begins as a doo-wopping fities number, but quickly diverges into wailing grunge feedback. This is an album of contrasts, one that balances humour with a deep love of and respect for music. Weiss and co. seem effortlessly to be able to turn their hands to any tune, whatever the musical genre, and this album proves never to be anything less than both innovative and amusing . It is an excellent record, and one which has both lasting and constant appeal.
Track Listing:-
1
That There
2
Hello There
3
Robert Hobbs
4
I Know A Name
5
Einstein
6
Dream Of The Celebrated Expatriate Intellectual
7
Wild Louie
8
Amazing Grace
9
Jade Cow
10
Quality Control
11
What Key Is This Ridiculous Song In
12
Meta Boogie
13
Sea Of Putrid Humanity
14
Cyclone Fence
15
Milwaukee Medley
16
Mary Baker Eddy
17
Give Me Love
18
Wulla Wulla
19
Hard Rock Café
20
Intermission
21
Don't Stand Too Close
22
Maggot
23
WRTC
24
Breakfast In A Shallow Grave
25
Do The Fripp
26
She's A Shaker
27
Question, Sherry
28
Fill Me In
29
Peter Prescott Remarks "Good God"
30
Livin Man
31
Don't Go
32
Oh Boy
33
Glow In The Dark
34
You Got My Bandage Off
35
Rock Band Theme
36
Goodbye
interviews
---
Interview (2007)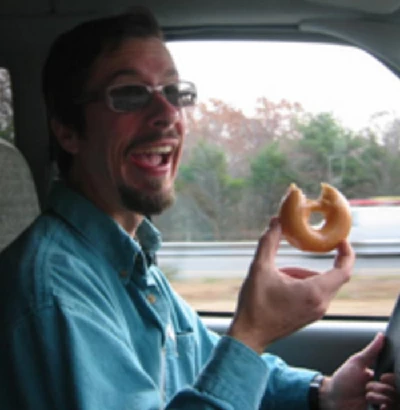 Producer, engineer and mixer Pete Weiss, back for a third interview with Pennyblackmusic, chats to John Clarkson about his new open concept studio Verdant which is based in New England, and his current three very different groups, the Weisstronauts, Sool and Orange Nichole
Interview (2002)
profiles
---
Pete Weiss (2011)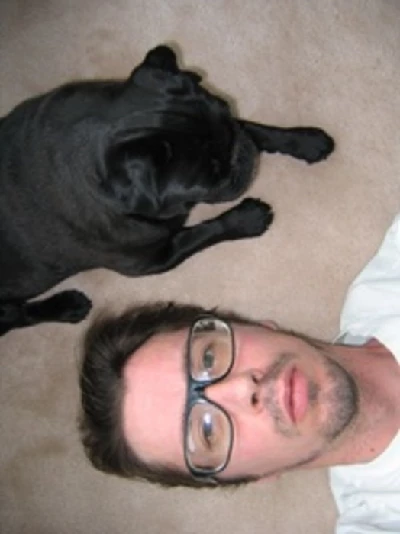 John Clarkson finds Vermont-based producer and musician Pete Weiss to have moved away from his surrealist humorous past and to be in more serious frame of mind on both his bands, the Weisstronauts and Sool's latest EPs, 'The Wisstronauts in Memphis' and 'A Touch of Sool'
Pennyblackmusic Regular Contributors
---