---
Jarvis Cocker
-

Good Pop Bad Pop - An Exhibition of Objects and Keepsakes of Jarvis Cocker
published: 21 / 6 / 2022
---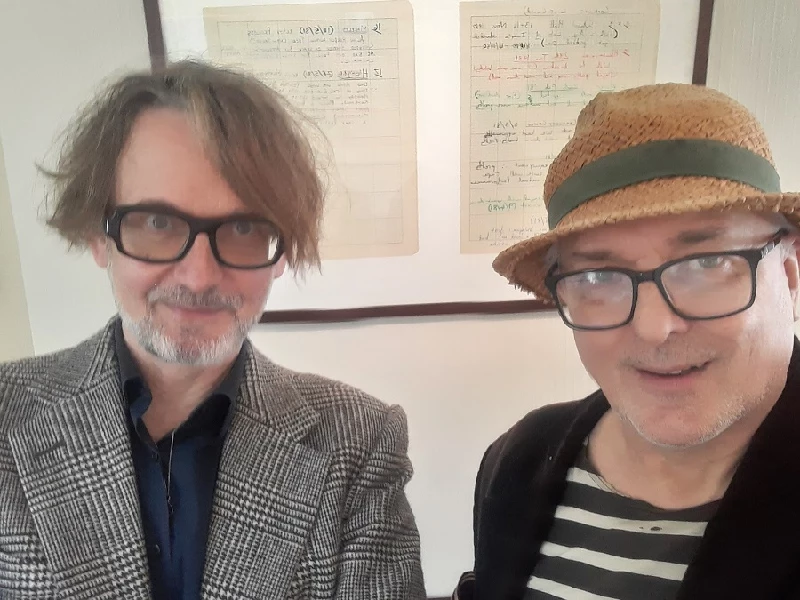 It's odd how things connect in ways unexpected. Pining over a cancelled trip to Paris during Covid lockdown, I began having long phone conversations with a friend in Paris who, in passing, had mentioned that she'd known Jarvis Cocker in the time preceding Pulp's 'This is Hardcore' album when he had been staying there. I'd long been a fan of French pop, the chanson, Existentialism and Surrealism, and I thought of the city as, quite possibly, my spiritual home, and was glad to have conversations to free my mind from the double depression of Brexit and lockdown. When film maker Wes Anderson chose a fictitious French city as backdrop for his nostalgic, comedic, paean to "journalism, artistry and their intersection" in 'The French Dispatch', I was quick to the cinema when restrictions lifted. Jarvis Cocker, also a lover of Paris who I believe took Brexit as hard as I did, appeared in the movie's animated sequence made and released a companion piece album of French pop cover songs ,'Chansons d'Ennui"' I bought that too, which alerted Richie Phillips of the Lantern Society Acoustic Music Club that I might like a free ticket to an exhibition about the film, where, amongst over things, you could have coffee and eclairs in a recreation of the French café in the movie. This in turn, gave the heads up to another generous friend who had a spare ticket for Jarv is at the Roundhouse. So, on receiving a mailout from the Gallery of Everything, alerting me to an exhibition that segues in to Cocker releasing a book examining his formative years and the early days of Pulp, I went for a mosey round Marylebone and called in at the cosy former barber's shop that was now an exhibition space for outsider art. The ground floor contained drawn gig tickets by the Pulp frontman, pages from school exercise books and a long series of display cases containing all types of objects including glasses, a beermat with set lists written on, four plastic Beatles each in a different primary colour, a black and yellow starred tank top and such apparently random objects stored in Jarvis's loft, that were given their relevance by a periodic table of the elements of 'Good Pop, Bad Pop'. Jarvis explained on the wall notes, "If it could be represented in visual terms, the contents of my brain would probably resemble the contents of this loft: A jumble of things with no one factor in dominance – it's the mix that's important. Seemingly inconsequential items can end up having long-term effects if added to the mix in the right quantities." Having viewed the fairly well-known hand-written Pulp manifesto that was also on display, I asked if the exhibition continued down the twisting wooden stairs in the basement. I was told that it did. There were prints for sale taken of Jarvis by his grandfather Hugh Hoyland in Jarvis's childhood years, one in an old Sheffield Wednesday Blue with white sleeved top, one with a full-sized model Dalek made, in those pre-video and social media days, from memory and slightly wonky and other such captured moments. A vintage radio cassette player could be heard with Cocker's familiar Sheffield accent. Only there were two competing voices sounding the same, one it turned out, belonging to Jarvis in person, talking to the gallery director James Brett. It's hard to know exactly what to do with those situations where you have perhaps have a chance to snatch a few moments with someone you've long admired and I pondered this, requesting the unoriginal but acceptable idea of a selfie. On both of us returning upstairs and with Jarvis free of other questions and conversations for a moment, I took the chance of mentioning our mutual friend in Paris who fortunately he remembered very well, and with apparent affection, asking after her wellbeing even though they had lost touch in the intervening years. Not planning any of this as an article, as we'd done a better selfie upstairs by daylight, I mentioned the photo of him in the periodic table with Leonard Cohen, also a song writer I much admired. "Did he know your work too,?" I asked,."A little," replied Jarvis honestly, saying that "The interesting thing was when I raised the subject of song writing and creativity Leonard was reluctant to talk about it., saying that if we look at the sacred mechanics too closely there was a danger that neither of us will write another line again.".This meeting and the subject is expanded upon in the 'Good Pop, Bad Pop' book. We talked of the periodic table display mentioned above and how "All of this stuff was stored in the attic of my flat in East London and I really wanted to throw a lot of it out but I ended up doing this." All in all, this was a very enjoyable day, I visited again when I realised that I should write this piece, and found that down stairs the little recreation of Jarvis Cocker's bedroom at the back included an old Hopf guitar plugged into a Tensai Rhythm machine/cassette recorder that you were allowed to play. There was also a little Yamaha portasound PS-400 keyboard, used apparently, by Jarvis for songwriting while in hospital after his fall from a third floor window. The exhibition ended on the 29th May, but the book, published by Jonathan Cape, is out now.
Band Links:-
https://www.jarviscocker.net/
https://www.facebook.com/profile.php?id=100044304255175
Play in YouTube:-
Picture Gallery:-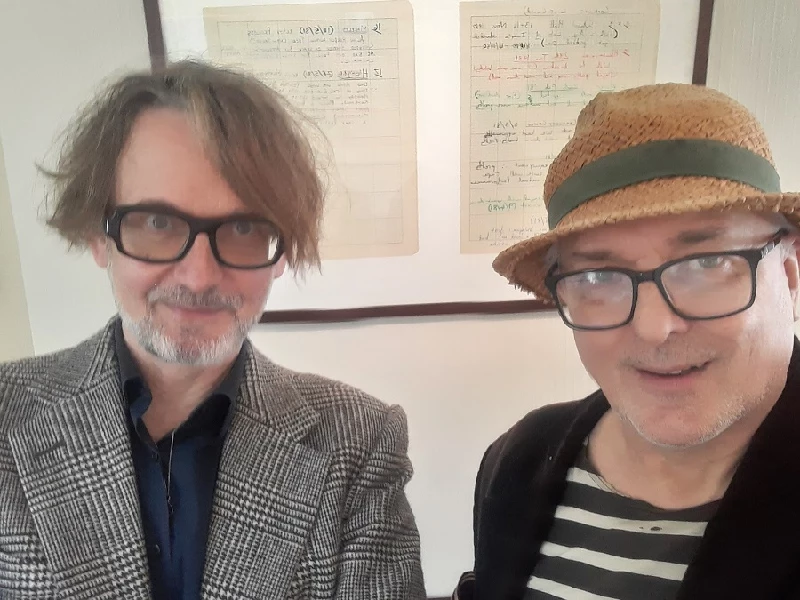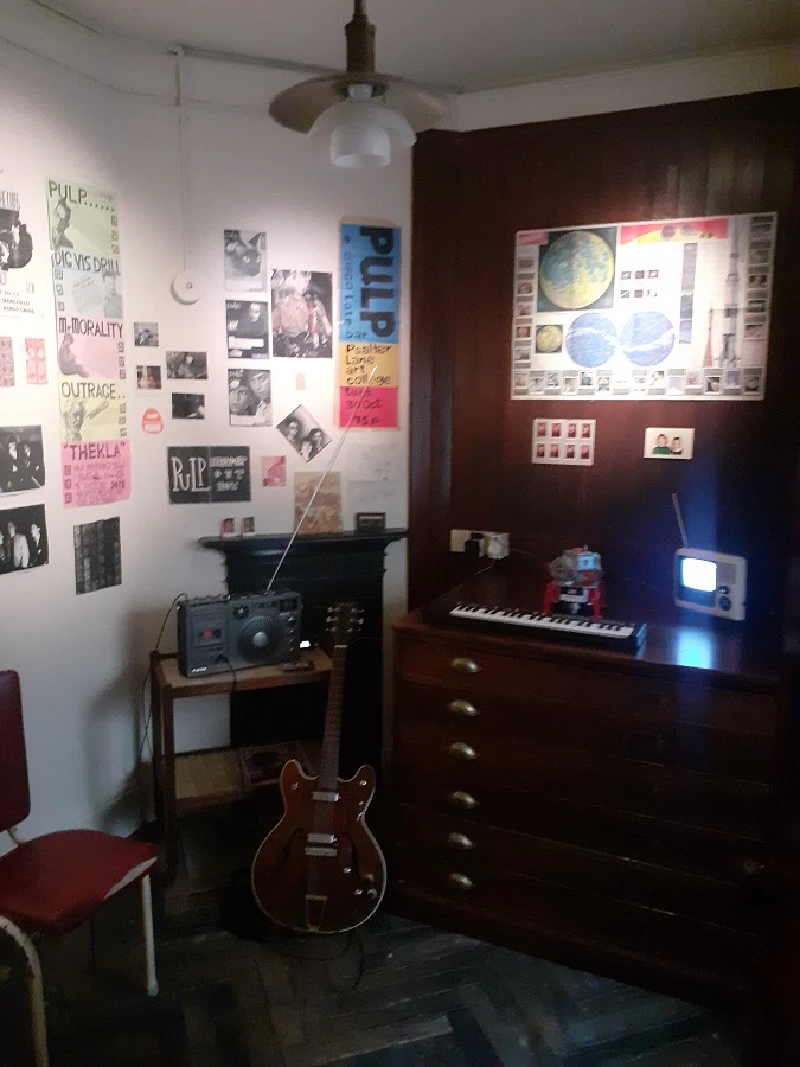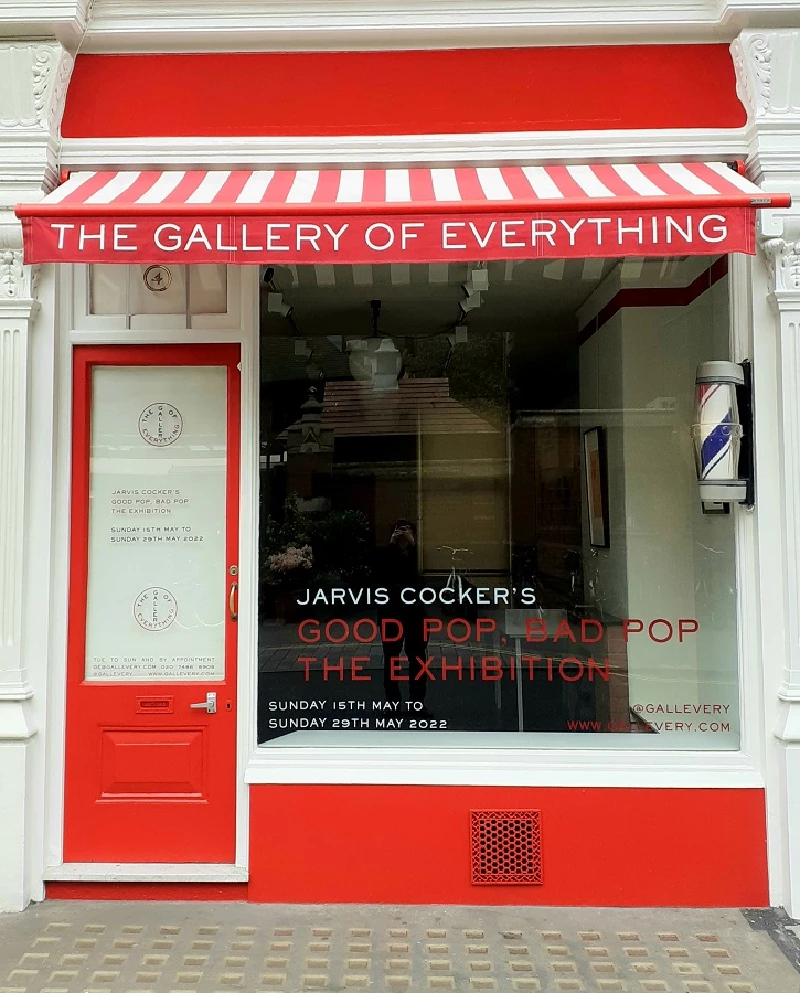 intro
Steev Burgess visits an exhibition of Jarvis Cocker's memorabilia at The Gallery of Everything in London to celebrate the publication of his new book 'Good Pop, Bad Pop' and has a chance meeting with the man himself.
live reviews
---
Academy,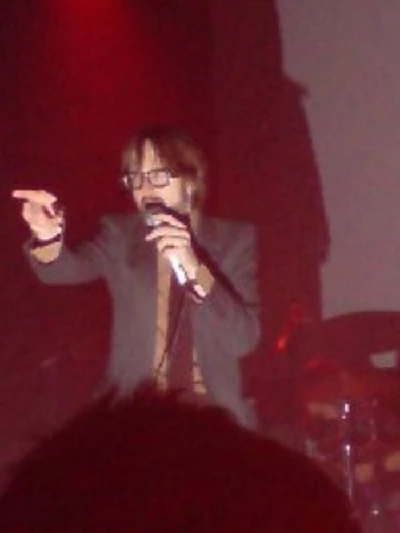 At the Manchester Academy, Sophie Hall enjoys distinctly offbeat sets from both Jarvis Cocker and Jeffrey Lewis, who were on tour together to commemorate Rough Trade's 30th anniversary
Pennyblackmusic Regular Contributors
---