---
published: 31 / 7 / 2022
---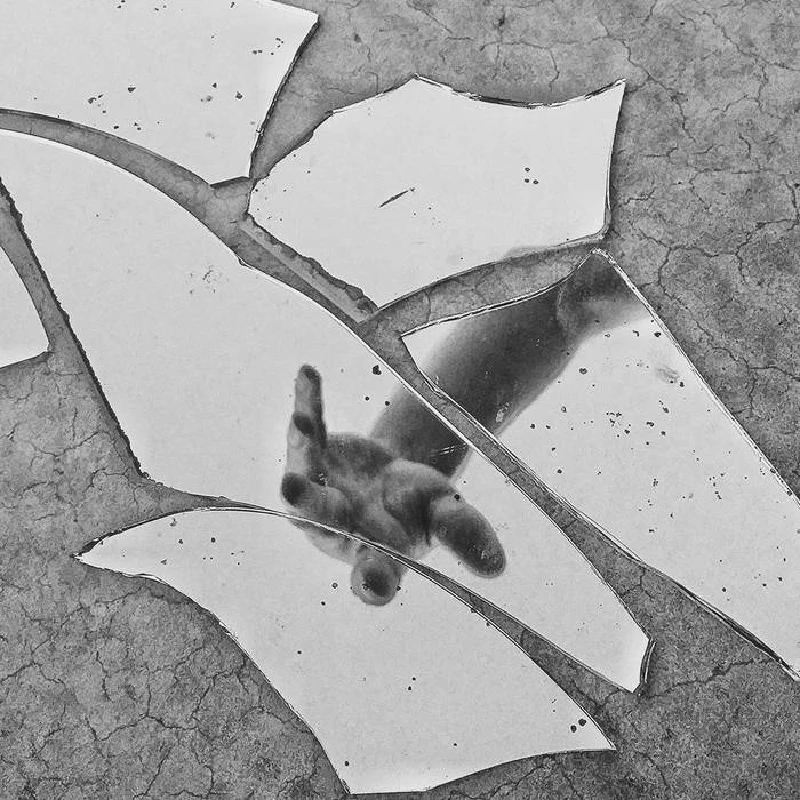 intro
Evocative and thoughtful post-punk on second EP from Leicester/Liverpool/Basildon group Moon Under Water
It is a pity that Moon Under Water's second release is only available on download. The Leicester/Liverpool/Basildon hybrid have created an instantly classic post-punk EP with 'Fragments' that, if the funds had been there, really deserved a CD or even better still a vinyl release. They write the sort of songs that resonate with their listener for years and should not be confined to throwaway digital culture. The title track kicks the three-song EP off to an evocative start. Elliot Wheeler's jarring guitarwork has something of the late John McGeoch and the Banshees, while lyricist and drummer Adrian Janes' heavy drumbeats add to the overall sinister sound of the piece. Audrey Eade's ethereal vocals reflect on how the older we get often the more confused and less sure we become ("The more I come to learn/ My ignorance just seems to grow."). 'This is the Life' raises the tempo with fine, jangling, interplaying guitarwork from Wheeler and bassist Rob Eade, but lyrically it is no less bleak, telling of a "romance murdered" and a real chance of emotional connection permanently neutered by thoughtless behaviour ("Look down the hall of mirrors/Reflecting your trials and errors/Every glass you pass that's cracked/Remains an unforgiven fact"). Lastly there is the stark 'Strangers in the Same House', which features ringing guitars and a beautiful, melancholic vocal from Audrey. It tells of a married couple, who caught up in a permanent round of arguments, have grown apart and distant from each other. ("When the good has gone so bad/Forever finding fault/You just lose the love you had"). Deeply personal at one level, heartbreaking at another, Moon Under Water' also capture at a broader level with the 'Fragments' EP the alienation and sense of disconnection that many of us feel in current times.
Track Listing:-
1
Fragments
2
This Is The Life
3
Strangers In The Same House
Band Links:-
http://www.facebook.com/moonunderwater1
Have a Listen:-
interviews
---
Interview (2019)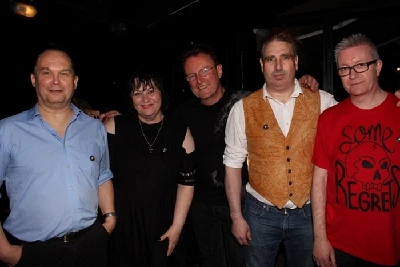 John Clarkson speaks to Moon Under Water, who are playing our next London gig at The Water Rats on the 17th January, about their unusual beginnings after forming at an Adrian Borland tribute night, their memories of him and their plans for an album of original material.
live reviews
---
Cavern, London, 25/4/2019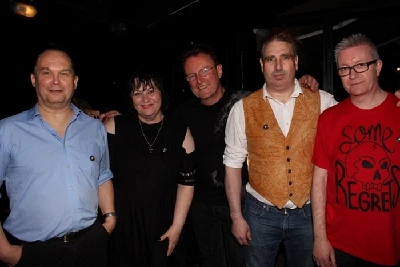 John Clarkson watches Moon under Water play their official debut show in London at a tribute gig to Sound frontman Adrian Borland to commemorate the twentieth anniversary of his death, and sees them reunite his and drummer Adrian Janes' old band The Outsiders for the first time in forty years
Pennyblackmusic Regular Contributors
---