---
Howard Jones
-

The 12″ Album + 12″ers Vol. 2
published: 1 / 3 / 2022
---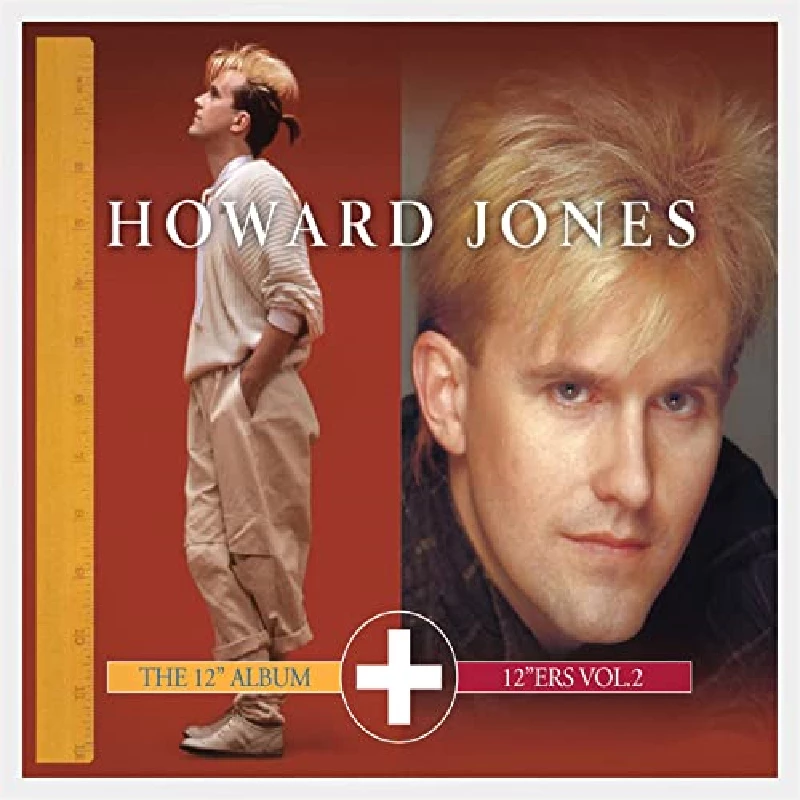 intro
Pleasurable and undemanding double album reissue of remixes from 80's synth act Howard Jones
Anything that gives me a longer version of 'Things Can Only Get Better' is always worth a listen in my book. And yet…there was some hesitation before I pressed play. I've had my fingers burnt by several pointless 12" remix albums and suffered versions of songs that end up making me like the original track less (and feel ripped off.). Plus I always figured Jones as one of the less predictable mid-80's synth acts. Yes, 'New Song' and 'What Is Love' can be disregarded as bubblegum pop…but they're not. Along with my other all-time favourites, they're anthems in their own ways, bittersweet in others plus I have a lot of respect to anyone prepared to take a mine artist along wherever he might end up. Several years before the Happy Mondays had Bez throwing random shapes on stage, Jones had Jed Hole improving around him and in videos. His suits were always loud and bright to me a young kid in grey Sheffield. and his gravity-defying hair fascinated me. He also played Live Aid. I feel like that little factoid gets forgotten about but, I mean, think about who didn't play Live Aid, Springsteen and Micheal Jackson off the top of my head…. 'The 12" Album' was originally only released on vinyl between 1984's 'Human Lib' and 1985's 'Dream Into Action' and 'Vol .2' is released for the first time outside of Japan and Korea. And there will be no sniggering at the back when I tell you the former was released in Japan as 'Howard Jones' 12"ers'. There are also four tracks here haven't been released on CD before. The piano riff of 'New Song' is given more space to shine. 'Hide And Seek' doubles down on the atmospherics. and the AKA Cause and Effect remix of 'Bounce Right Back' with it' rapped lyrics feels satisfyingly beefed up. 'What Is Love' gets more time to lodge itself firmly in your brain. It feels like songs progress at a satisfying pace, with no pointless two minutes of repeated drum fills or exactly the same fraction of a song looped endlessly. At six tracks on each album this isn't full of unnecessary fluff or worse filler. This feels like each track is well chosen and that the versions are both recognisable and different enough from the original 7". This is a pleasurable and undemanding listen, even if you're just familiar with the hit singles you will do well here. The CDs are accompanied by a concise booklet of interesting information. Howard Jones is touring the UK with Nick Beggs and Robin Boult as an acoustic trio in October 2022.
Track Listing:-
1
Always Asking Questions [2021 Remaster]
2
New Song [New Version, 2021 Remaster]
3
What Is Love? [Extended Mix, 2021 Remaster]
4
Like To Get To Know You Well [International Mix, 2021 Remaster]
5
Pearl In The Shell [Extended Mix, 2021 Remaster]
6
Total Conditioning [2021 Remaster]
7
Things Can Only Get Better [Extended Mix]
8
You Jazzy Nork!
9
Life In One Day, Pt. 2
10
Look Mama [R.H. Version]
11
Bounce Right Back [Extended Mix]
12
Hide and Seek [Extended Mix]
Band Links:-
http://www.howardjones.com/
https://www.facebook.com/howardjones/
https://twitter.com/howardjones
Label Links:-
http://www.cherryred.co.uk/
https://www.facebook.com/CherryRedRecords
https://twitter.com/cherryredgroup
https://www.youtube.com/CherryRedRecords
Play in YouTube:-
Have a Listen:-
reviews
---
Best 1983 – 2017 (2017)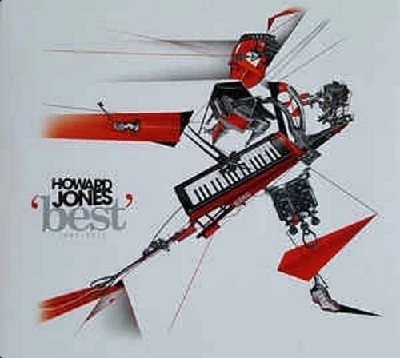 Impressive three CD compilation from 80's superstar Howard Jones which compiles together his entire solo career from 1983 to 2017 for the first time
Pennyblackmusic Regular Contributors
---