---
Livesays
-

Not What I Bargained For
published: 1 / 3 / 2022
---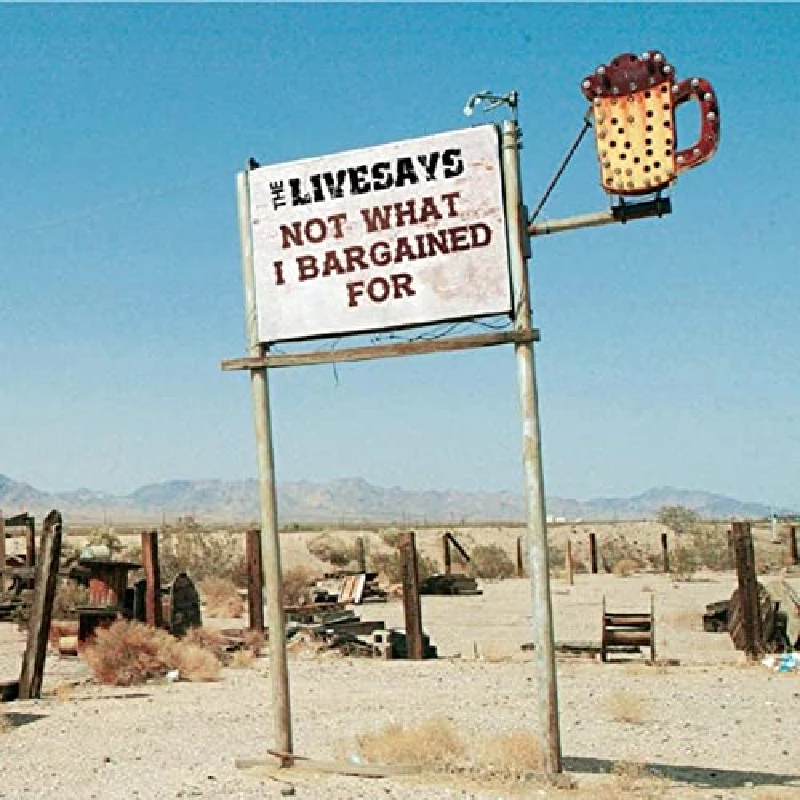 intro
Unpretentious, straightforward rock from veteran American musicians The Livesays on their fifth album
Singer-songwriter and guitarist Billy Livesay is a music industry survivor who has recorded and toured with a long list of artists, including Clarence Clemons' band Temple of Soul, Mike Reno from Loverboy, Davey Jones from The Monkees, Mickey Thomas from Jefferson Airplane, and a slew of others, as well as his own earlier band Slyder (later called The Big Bang) in south Florida in the '70s. He's also been canny enough to seek out good licensing deals for his songs for television and films. His band consists of equally seasoned musicians: original Slyder member Jorge Laplume on bass, Howard Goldberg on drums, Tim Murphy on piano, and Victor Berrios, aka "Cuqui" (Spanish for "cute"), on organ. Goldberg, formerly of the funk band Rudy, replaced The Livesays' late drummer Eddie Zyne, who passed away in 2018. So what can be expected from this five-piece, battle-hardened group? 'Not What I Bargained For' is mostly classic rock, heavy on the heartland, as shown by covering Springsteen's 'If I Should Fall Behind', 'Drunkard's Lament' is a ruefully funny look at an alcoholic who feels compelled to keep drinking despite really wanting to stop, written from a similar mad-lad perspective as 'What I Bargained For,' a litany of drunken bad behavior, regretted the morning (or week) after. 'Show A Little Honesty' falls somewhat flat after all the boisterousness. (What's she been up to? Whatever her morning-after regrets might be, they are not greeted with a cheeky wink.) 'In a Small Town' is a poignant song about the insularity and boredom of small-town life and simultaneous regret at leaving loved friends and family behind when striking out for better things. There must be a story behind 'Can't Stop the Talking', which decries gossip in general but especially online harassment and defamation. It is a reminder that fame doesn't make someone immune from being personally hurt by attacks from unseen keyboard warriors. With the band coming from Florida, there is unsurprisingly some Tom Petty influence here too. Livesay's vocals are full-on rocker raspy, along the lines of Rod Stewart and John Parr. That's not to say he doesn't have more sensitive moments on this record, backed with impressive effectiveness by Cuqui and Murphy on Hammond B3 and piano. He also delves into '70s bubblegum pop on 'Hold Me.'. But it's the power chord-driven rock songs and '80s power ballads where he sounds right at home.
Track Listing:-
1
Two Sides
2
One More Chance
3
What I Bargained For
4
Drunkard's Lament
5
Show a Little Honesty
6
Hold Me
7
In a Small Town
8
If I Should Fall Behind
9
In Troubled Times
10
Better Angels
11
Can't Stop the Talkin'
12
Crazy Isn't It?
Band Links:-
https://www.thelivesaysmusic.com/
https://www.facebook.com/TheLivesays
http://twitter.com/TheLivesays
Play in YouTube:-
Have a Listen:-
Pennyblackmusic Regular Contributors
---