---
published: 8 / 12 / 2021
---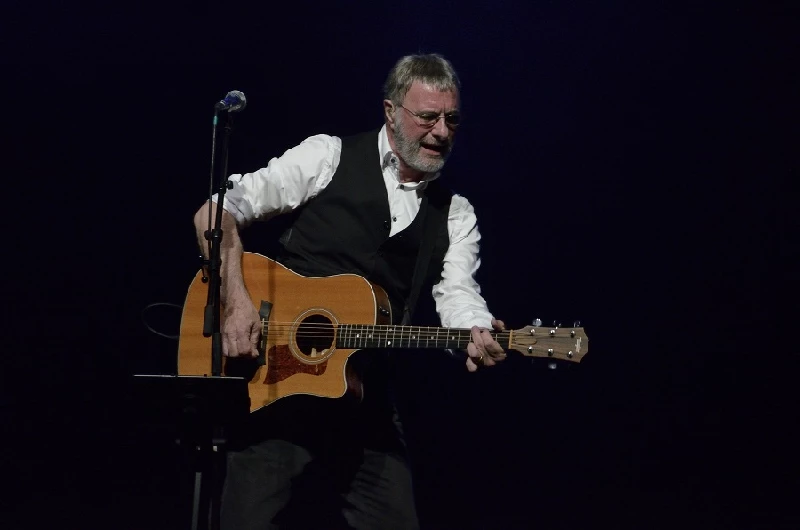 Steve Harley represents my early youth, and I love everything about him. In the early 1970s he released three sensational and unique albums., which were packed with intelligent but often mysterious lyrics and constructed with a maturity which belied his still young age. His first single, 'Sebastian', which was released in 1973, is my favourite song of all time and still makes me melt whenever I hear it. I had been chasing Steve for an interview for quite some time so jumped when the opportunity came up. We discussed his current tour, his latest album 'Uncovered', his friendship with Marc Bolan and selling the licence to his most famous song to Viagra… PB: You have taken the plunge post lockdown where others fear to tread. You have immediately started touring, whereas many bands aren't doing that until next year. SH: Yeah, well, that's the way I rock! Last Sunday was our first indoor show at The Stables at Wavendon. It was owned by the late Johnny Dankworth and his wife Cleo Laine. Cleo still lives in a house on the property and it is still very much the Cleo Laine's place, but it is a fantastic theatre and I have played there many times. It was me and the full rock band this time. It was nearly two years ago when it first sold out, and then it was rescheduled for last April. and then it was rescheduled again for early August, and not a person asked for their money back. You're looking at nearly five hundred people paying £45.00 each, and not a single soul said, "I'm nervous, I want my money back." PB: That's testament to your legend, isn't it? SH: [Laughs] I tell you what it is testament to…the desire for live music! PB: Yes, that will never go away ever. SH: Exactly, I didn't realise that until the pandemic because to us it's a job, although I do play with a passion. It means the world to me and now I realise it means the world to the audience. PB: But it's not just the live music, it's the performance and the interaction between the artist and the crowd that you simply cannot get on the internet or on a record. SH: I wouldn't do anything on Zoom except interviews. They kept pushing me and pushing, and in the end I said "No" to Facebook and everyone else. I'm not giving it away. What I do is intimate and deep. I'm not a novelty act. I'm not giving it away on Zoom with no applause. That's no life. I'm not living like that. PB: How do you decide when to put on the acoustic band or the rock band? I have noticed that they are interchanging throughout the tour. SH: It's down to the venue. We're doing two nights, for example, in Great Torrington in North Devon. It probably only holds about 150. So, we do two nights and they pay more than normally pay because we don't drop the fees for smaller venues. It can't really work that way. Promoters and venues approach us. They approach my office, and we adapt ourselves depending on what they want . PB: Your latest album 'Uncovered' seems to be set of interpretations of beautiful yet lesser known song by major artist. How did you choose those particular songs for the album? SH: They kind of chose themselves! They are all songs that I love. The first criterion with me is "Do I wish I had written it?" That's the main criterion. Then I ask, "Am I envious of this?" and the answer has got to be, "Yes, I envy it and I wish I had written it." Those songs are also amongst twenty or more that I play at home a lot, and I have been playing them all for donkey's years when I am warming up, getting my fingers in shape for touring. If the skin on my left hand has gone a little bit soft from not playing for a while, I thrash the guitar for hours and hours every day for weeks. They are songs that I just love and I love singing them. That McCartney song, 'I've Just Seen Her Face', for example., is very, very clever. It's full of meaning. It has a lovely narrative and McCartney can write a narrative – 'Paperback Writer', 'Lady Madonna', "Eleanor Rigby" – he can really write a narrative… not all songwriters can. PB: It must take someone with a lot of balls to re-record songs like that. It was brave to take on the Bowie song 'Absolute Beginners' in particular, don't you think? SH: I didn't see it that way. Why would I? I chose them all with respect and put my heart and soul into it. My engineer says, "What do you want it to sound like as a package?" and I said, "it's got to sound like I wrote these songs. I've got to make new interpretations with the acoustic guitar and double bass and no keyboards. I've got to give it the right ambience that reeks of me." And it worked. There are people who don't know some of those songs and haven't looked at the sleeve notes, and they hear it and they say, "Steve 's written this great new song" (Laughs]. Like 'How Can I Tell You?". It's a great, great, great, love song. PB: The songs sound as though you are sitting in front of me, singing to me. SH: That's what I aimed for. You will find that we use absolutely no EQ (audio processing) and that might be the first record you've ever heard like that. My engineer Matt Butler, who is wonderfully talented, asked me, "Som you don't really want me to engineer it?". I told him, "Well, just don't improve it, don't use any effects, don't twiddle any knobs". And he didn't. We went to Rockfield Studios for a couple of weeks I took some of the finest acoustic players money can buy. Martin Simpson, for heaven's sake! He is phenomenally gifted player, So is Barry Wickham. I said," We are coming in with the best players I can get and the best Pro Tools money can buy. The best microphones money can buy which Matt owns, and the best musical instruments money can buy". We all turn up with either handbuilt guitars, and I turn up with a 1974 D35 Martin. These are valuable, brilliant instruments. So, I just said to him, "I want to sound like when they put the CD on I'm in the living room with them or in the car". PB: That's exactly what it sounds like. SH: Yeah, bless you for saying that, I'm so pleased to hear that. Others have said it and I'm loathe to put the thought in their minds. PB: My favourite track is 'Star of Bell Island' with Eddi Reader. That's sensational. Is that a traditional Irish ballad? SH: No, it's from Newfoundland. It has been covered quite a few times but I knew there were at least two other verses that nobody had ever sung, that I had never heard. I found that song and the two missing verses at Cecil Sharp House near Regents Park n London which is the folk archive. I knew there were these two verses that nobody else ever recorded and also they never let the woman join in the singing. I turned it into a duet -Male and female singing together, Eddi and me. She just owns a heavenly gifted voice. PB: You have been critical of the vinyl revival You don't understand today's love of vinyl. Why is that? SH: [Laughs] I am getting used to vinyl now. 'Uncovered' has sold about 600, 700 copies in the UK alone on vinyl. PB: That's good. It must sound better on vinyl because of the way it's produced. SH: Yeah. it does, I've got the test pressing, the original white label, and I play that on my home system. It's phenomenal, the sound quality, It's quite beautiful. Most people play the CD and that's fine. I don't understand why people want vinyl but when I hear my own new album I'm thinking, "Now I get it." PB: You won't believe this but we have actually met. In the summer of 1974 I was shopping in Blackpool with my mother and you were on at the Winter Gardens or The Opera House that night, and as I walked down the main street there you were walking towards me. I was in bits, but my mother told me not to be so stupid and introduced me to you! SH: Oh, really. PB: And you were very nice about it, but I couldn't speak. SH: Was I alone? PB: No, you were with two or three other guys… I can't remember that much about it. SH: Yeah, I never went around on my own in those days. How about that? We played the Opera House. I've never been back to play Blackpool since then. PB: I believe you are to blame for the popularity of Richard and Judy. SH: Well, Richard dines out on this story. I mean what can I do? Richard has done very well. He got my seat when I walked out of the 'East London Advertiser' where I had been working as a journalist before becoming a full-time musician, and he is probably three years younger than me and he came in as a new court reporter, a junior. It was good grounding in East London. We were in Mile End Road in Whitechapel. PB: Is that Kray Twins territory? SH : Yes. Our office was opposite The Blind Beggar. They were good days, and when the paper had gone to bed late afternoon on Wednesday for Thursday production we would all just immediately send our stories to Fleet Street. I got a lot of money and lineage by sending them to 'The Mirror' and 'The Express'. PB: You know how people ask what your three favourite songs are and then the answer changes over the time, depending on what you're doing and what you're into. Well, my number 1 song has been constant since I was fifteen, and that is the greatest song of all time; "Sebastian". SH: No kidding? PB: Honestly. SH: That's very kind of you. PB: It has never changed and every time I listen to it I get shivers down my back SH: [Laughs] You should have been at The Bridgewater Hall in Manchester. There was a thirty-five piece symphony orchestra and a twelve piece choir, as well as the rock band and we played 'Sebastian', which was something to savour. I loved playing it. PB: I know it wasn't a big hit in the UK but it was all over Europe. Don't forget that was the time of The Rollers and The Rubettes, I don't think the UK were ready for a seven minute song with an orchestra and choir. It was too far ahead of its time. SH: A year later EMI released "Bohemian Rhapsody". PB: ....which is another story. But, honestly, 'Sebastian' is just my favourite song of all time and it always will be. SH: That's great to hear, Thank you. PB: And my second favourite Steve Harley song is "Ritz". I've never understood what it's about. Can you tell me after all these years? SH: Oh, no. I was a young man, I was a lad. PB: It sounds like its written by Peter Gabriel on crack. SH: Yeah, well, it was written by Steve Harley on LSD. PB: [Laughs] That explains it then. SH: Yeah, I did drop a lot of acid for quite a long time. Not when my career had started. It was when I was on the dole for about a year, when I gave up journalism and before I got a recording contract. I didn't do it after that obviously. It was a kind of down time. PB: Counterproductive.? SH: That drug can be. Hallucinogenic drugs can be a source of inspiration. That's all I can say. I'm not saying any more, I'm not condoning its use. PB: No. or admitting you've ever had it. SH: It's a pretty well known in the public domain. I've said it before. I'm not ashamed of it. PB: Talking of the heady days of the early 70's, you were mates with Mick Ronson. What was he like? SH: He was a lovely, lovely man. I still miss him. PB: Taken too soon. SH: I generally don't mix with people who are like myself to be honest. My friends are in the racing world or betting, professional gamblers or family. I'm not a big mixer but I did get very close to Marc Bolan for the last two years of his life. PB: That was the subject of my penultimate question. I'm going to give you that now. So….., you've got a free afternoon. You've got a choice of two things to do - a cognac fuelled cocktail party with Marc Bolan or a fish finger tea with the grandkids. What would you rather do? SH: [Laughs] Well, there's no question. My grandchildren are everything, you know, everything. My career is secondary even to them. Do you have grandchildren? PB: Yes, I've got four. SH: Well, you know exactly what I'm saying. You get it? I hope you do anyway. PB: Yeah, I get it. Yeah. SH: I like the grandparent situation a lot. It's a different world to the one where you and I grew up in, and that your children grew up in as well. PB: Yes, that's right. You can give them back as well, can't you? SH: Yeah. Dorothy and I are in a fortunate position where my two children are very well grounded. They are not spoilt brats and the gratitude is immense for everything we do for them. PB: That's good. SH: It's good because it means we can do more. And it's a lovely situation to be in to think that I hit 70 a few months ago, and I'm still young enough and very much healthy enough. thank God, to watch them enjoy it. What we can give them is a lot of help. And that's a great, great feeling. But, coming back to the question, it's the oddest thing, you know? I miss Marc and Mick Ronson to this day, I miss their company. Bit weird. PB: I notice you are a fan of Hemingway. Did his writings have any influence on your own writings? SH: Yeah. My English master who died recently, Tony Harding, he instilled in me, "Don't use a four syllable word if you can use a two syllable word." Hemingway was the master of brevity. I often read Hemingway. In fact I was reading "A Farewell to Arms' quite recently. It is bloody brilliant. Some of it is just ridiculously clever. PB: You could say that about so many of your lyrics as well, couldn't you? SH: Yeah, in "Tumbling Dow"n there's a line about the "Hemingway staccato and the tragic bravado." There are other illusions to my great idols T. S. Eliot and Virginia Woolf. I read them all to this day. Its' a bit boring really, I don't read anything modern. PB: This is probably the first interview you've ever done where nobody has mentioned "Make Me Smile" before,. I'm not going to mention it, but when you sold the rights to Viagra so that they could make a TV advert did you get any free samples? SH: No, I don't need them. PB: [Laughs] Now that is the correct answer, the answer I was waiting for. If you had said "yes" I wouldn't have printed it. SH: Thank you very much. PB: That's paid some of your pension I suppose, hasn't it? SH: Yeah, good times. Yes, Bryan Adams told me once about that, He said, "the song is doing its job". I'll buy that. PB: Thank you.
Band Links:-
https://www.steveharley.com/
https://www.facebook.com/steveharleyCR
https://www.twitter.com/steveharleyCR
Play in YouTube:-
Have a Listen:-
Picture Gallery:-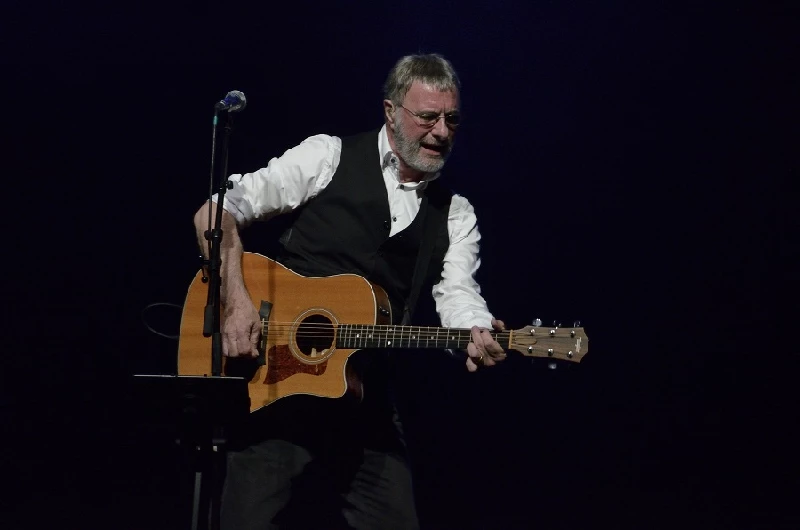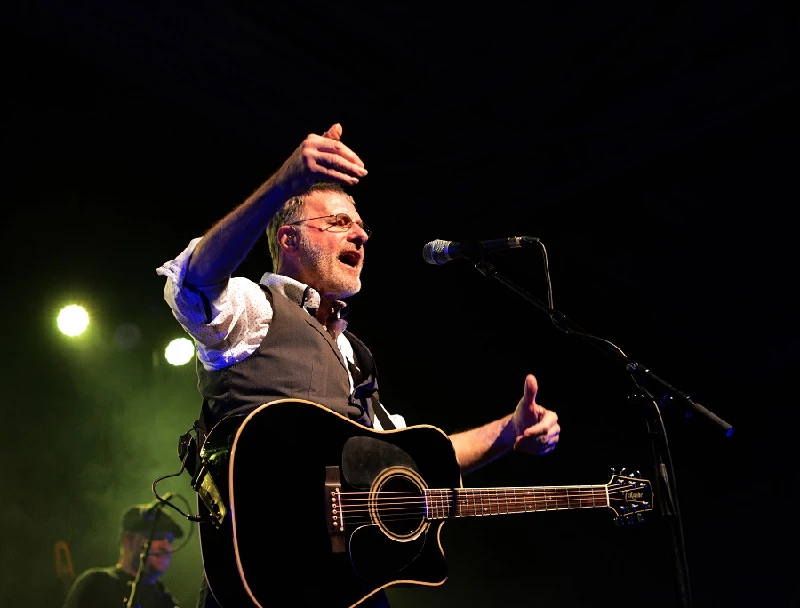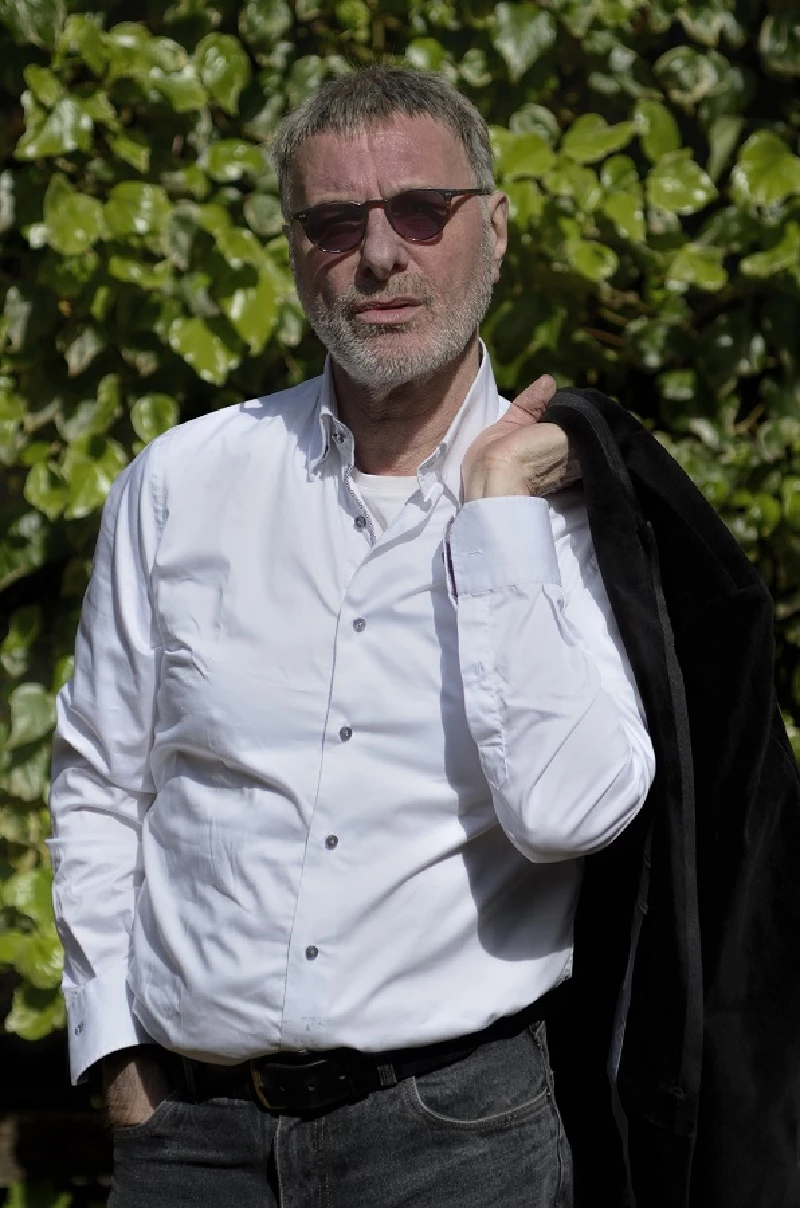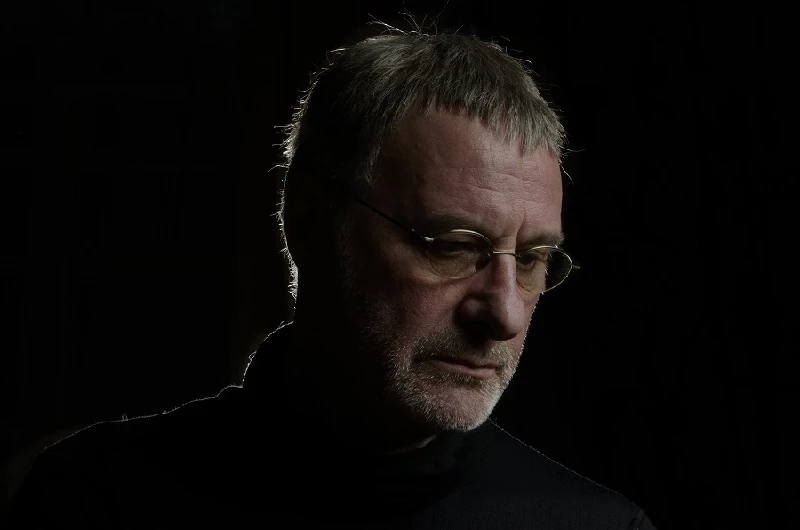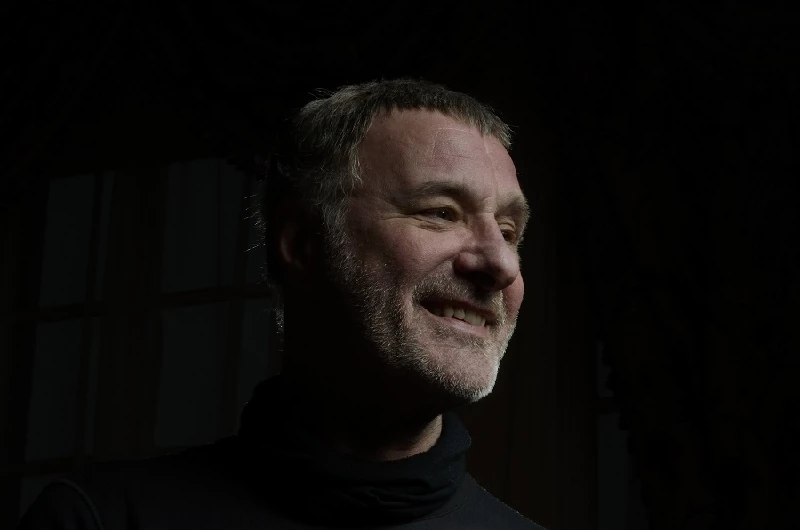 intro
Seminal 70's singer-songwriter Steve Harley talks to Andrew Twambley about his current tour, his latest album 'Uncovered' and his friendship with Marc Bolan.
Pennyblackmusic Regular Contributors
---