---
published: 23 / 8 / 2021
---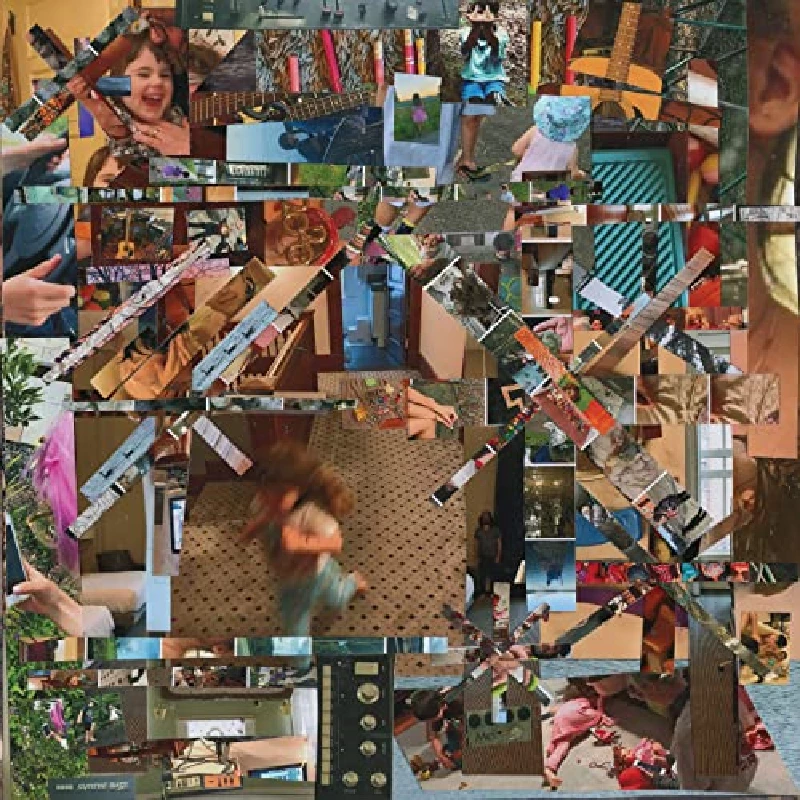 intro
Fourth solo album from Dinosaur Jr. and Sebadoh member, folky and lo-fi in style, only partly justifies its existence.
Perhaps as a counterbalance to his work in Dinosaur Jr., Lou Barlow's work with other bands (Sebadoh, Folk Implosion) and solo has tended to operate in a quieter register. This is certainly the case with 'Reason to Live', a largely solo effort that determinedly places his vocals and acoustic guitar in the foreground, and not a great deal in the background. 'In My Arms' starts the album in what turns out to be typical fashion, Barlow's lived-in voice prominent over acoustic guitar, but then in fact develops into one of the more elaborate arrangements, the acoustic at times joined by Byrdsish electric, Barlow shaded by a woman's voice on the chorus. It's a tuneful, sweet number. If the Byrds hover over that one, reverbed vocal and guitar give the title track a Fleet Foxes feel. The intertwined guitars are deceptively mellow, given the accusatory slant of words like "Go ravage the Earth" and "The hunger makes you cruel". (Later, 'All You People Suck' is another indictment of the wider world outside of Barlow's general introspective subjects.) There is usually something in each song to give it some distinctiveness, for instance the darker guitar which contrasts with the catchy motif of 'Privatize'; the extra vigour of the singing on 'Over You', which suggests Lindsey Buckingham; the synth notes which lend some colour to 'Lows and Highs'. 'Tempted' combines the best of these qualities, in attractive synth passages and wistful singing. It, however, becomes increasingly hard to retain interest in the essentially folky, lo-fi approach over seventeen songs. Combined with the briefness of some (e.g. 'How Do I Know?', which at its worst sounds like a rough Bob Dylan demo from 1960), the feeling grows that many are simply not fully realised. Admittedly they may well be from Barlow's aesthetic perspective, ('All You People Suck' was recorded on tour in a hotel bathroom; 'In My Arms' uses a sample from a teenage Barlow cassette recording), but for this listener 'Reason To Live' is largely an aural sketchbook, where the majority of entries have the outline of satisfying songs but only a few reveal a convincing raison d'être.
Track Listing:-
1
In My Arms
2
Reason To Live
3
Why Can't It Wait
4
Love Intervene
5
Privatize
6
I Don't Like Changes
7
Clouded Age
8
Over You
9
How Do I Know
10
Cold One
11
Thirsty
12
Maumee
13
Lows and Highs
14
Paws
15
Tempted
16
All You People Suck
17
Act of Faith
Band Links:-
https://www.facebook.com/TheLouBarlow
https://twitter.com/TheLouBarlow
Label Links:-
http://www.joyfulnoiserecordings.com/
https://twitter.com/joyfulnoiserecs
https://www.youtube.com/user/joyfulnoiserecds
https://www.facebook.com/joyfulnoiserecordings/
Play in YouTube:-
Have a Listen:-
live reviews
---
Babylon, Ottawa, 4/10/2005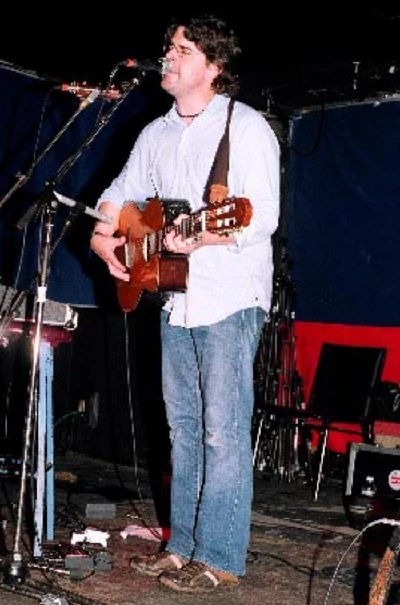 Lou Barlow has had a storied career in indie music, first with Dinosaur Jr., then with Sebadoh/Sentridoh and the Folk Implosion. but has now turned solo. At a show in Ottawa, Andrew Carver watches him give an understated but sublime performance.
Pennyblackmusic Regular Contributors
---