---
published: 29 / 7 / 2021
---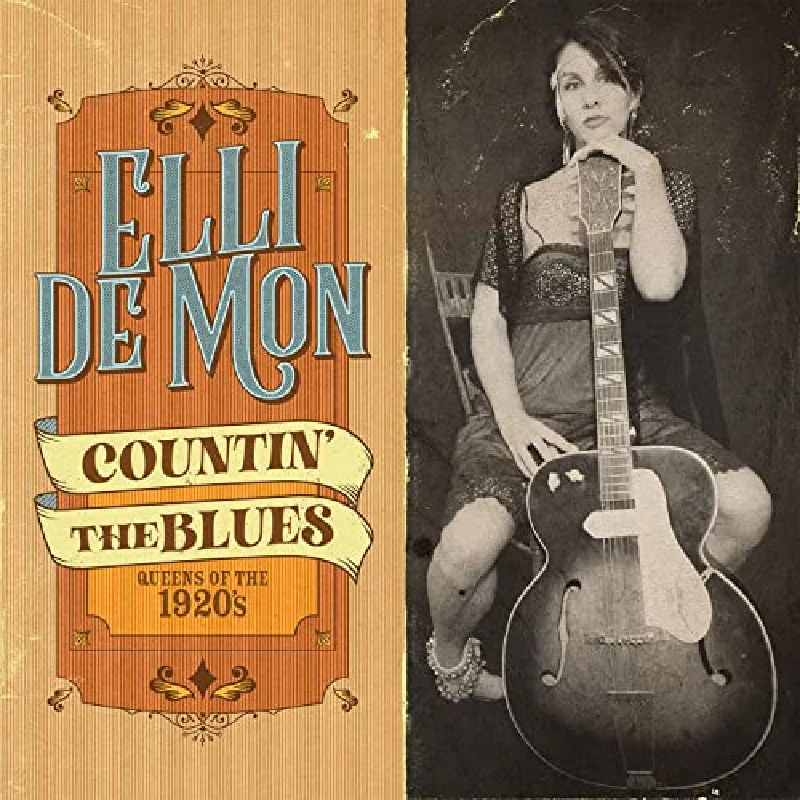 intro
Stunning covers album from Italian Elli de Mon, paying tribute to the early female blues singers and songwriters
Elli de Mon, Italian one-woman blues band, has been wowing audiences across Europe for the last few years. She has released six acclaimed albums since 2014, and her latest, 'Countin' the Blues', is a tribute to the often overlooked early female blues artists. Her book, 'Countin' the Blues: Indomitable Women' was published in 2020, and has inspired an album of covers delivered in de Mon's own unique style. Recorded at Lesder Studio in Treviso for Area Pirata Records, the album was engineered by Tommaso Mantelli. The impressive opener, 'Prove It On Me', is a take on Gertrude 'Ma' Rainey's tale of of a woman who loves women and likes to dress as a man ("They say I do it, ain't nobody caught me/Sure gotta prove it on me/Went out last night with a crowd of my friends/They must've been women 'cos I don't like no men"). De Mon plays a rollicking lapsteel with flair and aplomb. This is followed by 'Blue Spirit Blues', Bessie Smith's dark tale of a dream of the Devil, fuzzy guitar underpinning haunting vocals and creating a fittingly eerie atmosphere. A song by Alberta Hunter, 'Downhearted Blues', is given the garage band fuzzbox treatment, as is Lucille Bogan's 'Shave 'Em Dry', spikily transformed here into an almost punky number. A further change of mood follows as Victoria Spivey's 'Dope Head Blues' is reworked into a slightly discordant sitar-led Eastern drone. De Mon surprises again as she transforms Elizabeth Cotten's rather bleak 'Freight Train' into a sweet and sleepy acoustic number, her breathy vocals matching its musical mood. Lottie Kimbrough's 'Wayward Girl Blues' is given similar treatment, before the pace quickens and handclaps beat time to an upbeat finish. Memphis Minnie's 'When the Levee Breaks', made famous by the explosive Led Zeppelin cover, here in de Mon's version conveys a stark brooding sense of urgency. Final track 'Trouble In Mind' by Bertha Chippie Hill is followed by a glorious Raga Bhairavi treatment of Geeshie Wiley's 'Last Kind Words' (this track is only available on the vinyl version of the album). A wonderful set of songs in a myriad of styles, 'Countin' the Blues' establishes Elli de Mon as a fine interpreter of the blues and a highly accomplished musician.
Track Listing:-
1
Prove It on Me Blues
2
Blue Spirit Blues
3
Downhearted Blues
4
Shave 'Em Dry
5
Dope Head Blues
6
Freight Train
7
When the Levee Breaks
8
Wayward Girl Blues
9
Trouble in Mind
10
Last Kind Words Blues
Band Links:-
https://www.facebook.com/ellidemon.onegirlband
Play in YouTube:-
Have a Listen:-
interviews
---
Interview (2021)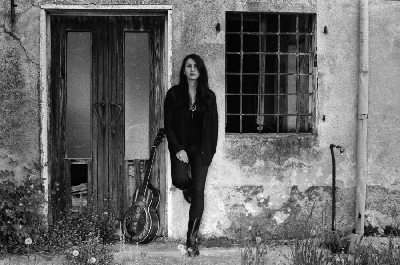 Italian blues musician Elli de Mon speaks to Julie Cruickshank about her dazzling new album 'Countin' the Blues', upon which she covers early female blues artists,, as well as her punk and garage influences and playing the blues all over Europe.
Pennyblackmusic Regular Contributors
---