---
published: 9 / 6 / 2021
---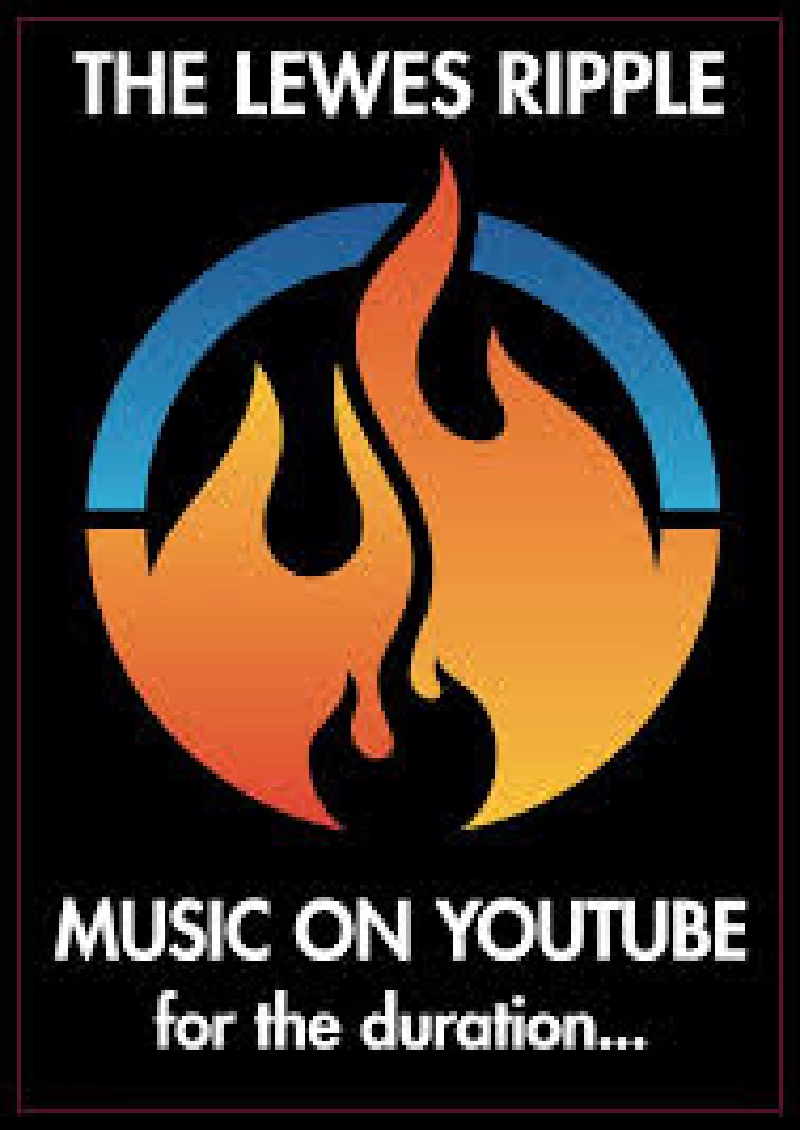 intro
Kimberly Bright examines The Lewes Ripple, a community of musicians from the small town of Lewes in Sussex, who after a planned week-long multi-venue festival was cancelled there due to the pandemic, have set up an inventive YouTube channel to promote their music.
A group of four artists and community leaders in Lewes, England started a non-profit project in 2018 with the aim of bringing a week-long, town-wide music festival to the small Sussex town. In addition to its famous Bonfire Night festivities, Lewes is known for its tenacious and varied music scene. "Fortunately the (festival) idea got scaled back to something more manageable which turned out to be The Lewes Ripple," explains Steve "Snips" Parsons, who moved to Lewes in 2013 after playing a Sharks gig there. He booked shows at the Lamb of Lewes until its recent closure. "Our brief is 'to create unique platforms for local musicians and performers.'' The Ripple hosted themed concerts in 2019 at venues such as the Con Club, the Royal Oak, and the Lamb as well as pop-up shows at Union Music store, The Westgate Chapel, and Depot Cinema. All profits from their ticketed events went to local charities and causes like The Railway Land Trust, Lewes Open Door, and Rocket Radio, which broadcasts in the weeks leading up to the Bonfire Festival. This respectable start led to the planning of a large-scale multi-venue event for the 2020 May Bank Holiday, which was cancelled due to the pandemic, but not before Parsons had already spent considerable time booking everything, commissioning poster art, and was on the verge of buying advertising. The team rapidly switched gears, starting a YouTube channel in August and making it into a platform for socially distant live and filmed performances, interviews, and music videos. Among the early content were June and July 2020 performances recorded at Starfish Studios, featuring artists such as Sepia Shadows, Dirk and Adam Campbell, Parsons, and T.J. Walker. Young rockers Righteous Thieves and electro-duo The Spiral Chamber both formed during the first lockdown of 2020 and made their debuts on the Ripple Channel. "The channel exists as a sturdy, reliable bridge until there is a resumption of full-on live music events," Parsons says. With thirty-two films shot in Lewes, the Ripple is seeking to add more to the channel. "We are creating an impact not just in terms of numbers but of giving some continuity of purpose in a rapidly changing landscape. The Ripple offers an oar - it's the content that steers the boat. We don't do genre specific. If you have a decent music film we will host it. So far we have only turned down one person who sent a blank screen with some indistinct whispering. Personally I would have hosted it, but I was voted down." One of the first artists filmed at Starfish Studios was Pam of Pam & de Femmes, a talented polyglot with a knack for uncovering interesting songs from all over the world. She has lived and performed in Lewes for thirty years and played at the 2019 Ripple mini-festival, which she describes as "highly successful, with full houses, a good buzz around town." She was on the bill for 2020's lost festival, scheduled for VE Day. "I was intending to prepare Russian victory song 'D'en' Pob'edi,'" Pam says. Thanks to busy Lewes Facebook pages, more local people are now aware that the channel exists. "A few weeks ago outside Aldi, I was stopped by a vicar, who said, 'I know you! I've just seen you on YouTube! You're great!' Nice to have a fan among the clergy." The channel has led to new work and networking opportunities for Ripple artists. "I picked up my mixing desk skills again, and discovered making videos," Pam says. "I have made a couple for Lewkulele and one of my own songs. So I will not stop doing that. It has kept me going mentally and spiritually, as my regular work as a therapist had to stop, then I went back for three months... As far as networks go, well, the odd vicar. Oh, Breast Cancer Awareness are going to use a couple of our videos to raise funds and consciousness. Also, it was great for me to work with visual artist Maya Cockburn on the video I call 'Palavastastic' using the version of Palavas from our Rocket FM live studio performance. I would like to work with other visual artists." Alison from The Spiral Chamber, who has lived in Lewes for two and a half years, says. "For me, being involved in the Ripple has definitely helped me personally. Paradoxically the limitations brought about by the pandemic have been instrumental in helping us to get our music 'out there.' The fact that we had to submit a video led directly to us finding a way to animate my art and combine it with our music, and inspired us to get a professional recording done in a local studio for one of our tracks. The positive feedback we've received has given me the confidence to get involved in other projects too, and I'm currently exhibiting my pictures in Brighton's Artists Online Open Houses." Pete, the other half of Spiral Chamber, credits the channel with providing a new medium for experimental musicians. He says, "When I moved to Lewes a few years back, I started what I would call a post-rock, experimental band with two local guys. Our first official gig was a live improvised soundtrack outside local Starfish project's rehearsal rooms, working with projected visuals on the warehouse walls. With The Spiral Chamber, Alison and I are also working with improvisation as a means of creating pieces, although with quite a different sound or tone palette and quite a different feel. For me it has always been important that the musicians making the music are also creating it, compositionally speaking. This way of working does require a good dose of empathy and it's not for everyone. It's great to be working with Alison who also likes creating pieces in this way and has skill, sensitivity, and a great way with mood and melodies... The music we create is a little difficult to define and arguably, not an easy match for the typical venues you tend to find in most towns. We regularly create layers of loops - some live, some pre-recorded - using keyboards, cello, guitar, synths, and accordion, and often these will be processed through various effects to create textures and moods. We then play live over these, often with a fair degree of improvisation, not necessarily the right music for a typical pub - although I think we'd be up for that challenge! ...Encouragement from the Lewes Ripple has been great, and having a forum to share our music has helped me to focus on completing pieces and inspired us to start new projects too. All artists and musicians need a forum and something that helps to create a scene. The Ripple is helping to make that happen." "When restrictions allow, we are keen to explore doing an outdoor performance of our music alongside a visual projection onto the front of local buildings," Alison says. "We would love to hear from anyone locally who has experience of working in this way and would like to collaborate with us." Another goal of the Lewes Ripple is to create similar projects in the UK and beyond, connecting distant local music scenes to each other, while working around YouTube's sometimes unhelpful algorithms. Parsons says, "I am speaking to people in Leeds, Hull, Newcastle, and Brighton in the hope that they will bite the bullet and create their own localised Ripples… This year the Ripple will continue to maintain its brief to create unique platforms for local artists of all ages, stripes, and colours. It's what we do. When the stars are right then we will go back to promoting live events. Will the channel still keep going after that? I have a suspicion it might." Video submissions from all artists are encouraged. More details are available at https://www.lewesripple.uk/.
Band Links:-
https:/ripplemusic.uk/.
https://www.facebook.com/lewesripple
https://www.youtube.com/channel/UCEo2Undqf0exac-y-RgeBlg
Play in YouTube:-
Picture Gallery:-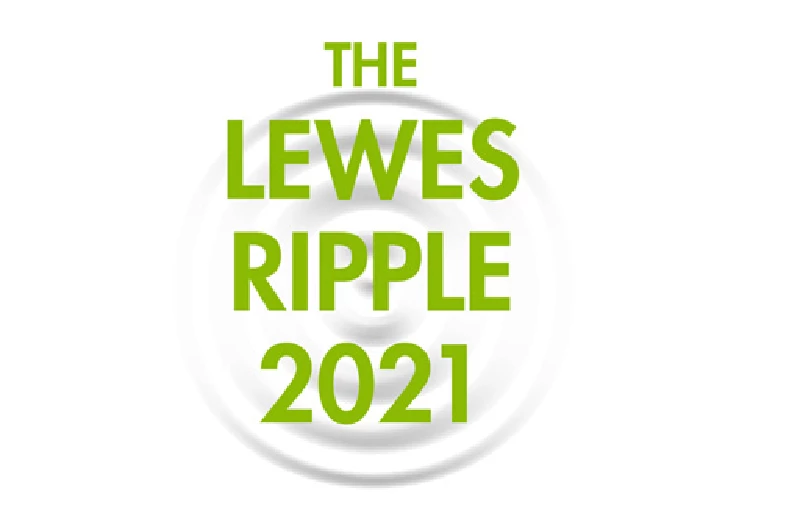 Pennyblackmusic Regular Contributors
---