---
published: 5 / 5 / 2021
---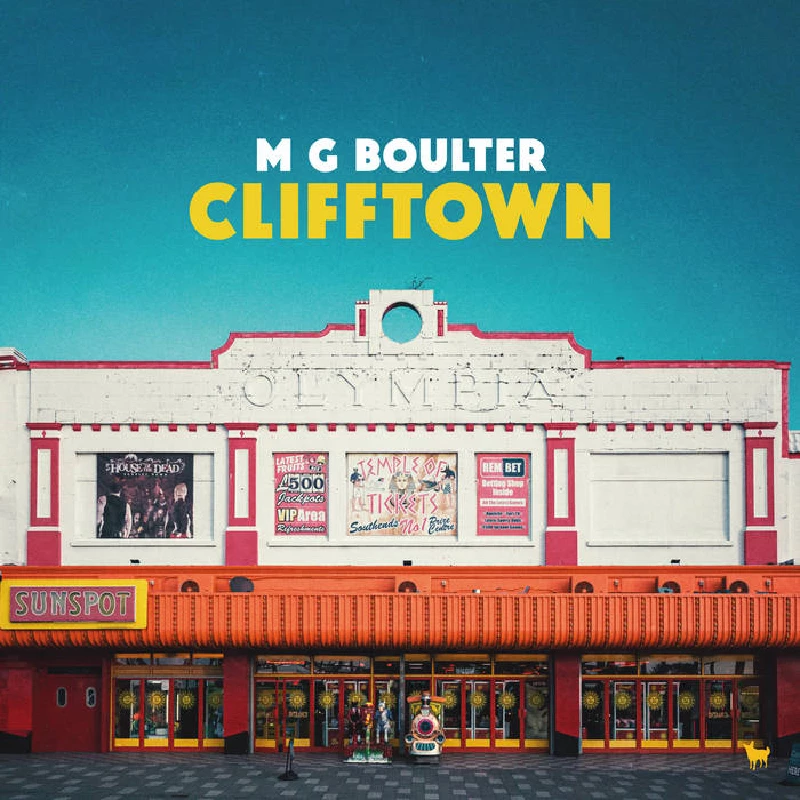 intro
Highly personal and evocative new album from M G Boulter which tells of his relationship with his home town of Southend on Sea
M G Boulter is a storyteller as well as an accomplished singer-songwriter. He has been around for a while, building a reputation as a musician's musician. He was a member of the Lucky Strikes and has worked alongside other artists on the folk and Americana scene including Emily Portman, Blue Rose Code, The Owl Service, the Simone Felice Group and The Duke and the King. He has called on old friends and collaborators for this new album, 'Clifftown', including Sam Sweeney and Pete Flood from Bellowhead, Rob Habron (on bass not accordion),Lucy Farrell from the Furrow Collective and Richard Warren from Spiritualized. Andy Bell has produced it. This album is a love song to M G Boulter's home town of Southend on Sea. It is realistic rather than romantic, but no less affectionate for that. Southend has suffered the fate of many seaside towns, with a slow decline from its heyday as the coastal playground of Londoners. The proximity of London means that many of its young generation opt to move away. While M G claims to be writing about a fictional town, the cast of characters that people these songs and their life experiences are directly inspired by his own experiences of growing up and now living in seaside suburbia. Clifftown is a historical area of Southend and gives its name to the album as well as inspiring a song. It's a familiar demographic, youngsters desperate to escape, old people unable to leave the place they know, returning young families. Desolation in the winter months, lack of job opportunities, wasted lives and seasonal boredom. But it isn't all bad and there are compromises that are worth making. The lyrics read like a novel and the songs are very 'visual'. There's a booklet of them with the CD. 'Soft White Belly' is upbeat in spite of its lost love subject, 'Clifftown' is all about the urge to leave and the very recognisable reasons why, 'The Slow Decline' is about a person rather than a location. 'Fan of the Band' is heartbreaking in its desolate view of past good times and unfulfilled promises. Down on the shore, limpets move from their rocks to feed when the tide comes in. When it goes out they follow a trail back to their individual 'home scar'. It's a concept contemporary natural history writers have adopted to describe that irresistible draw to go back where you came from. It seems Southend is M G Boulter's 'home scar'. He has been compared to Paul Simon, though he doesn't claim him as an inspiration. I can hear the similarities between early Paul Simon and MG in Midnight Movies but I'm reminded that the young Paul Simon was in turn very influenced by English folk musicians in the early sixties. Nick Cave, Neil Young and Belle and Sebastian are acknowledged as influences. M G Boulter is a history graduate and it shows in his fascination with who and what creates a place. He has set up a website called 'Clifftown' to share and explore the history and culture of his home.
Track Listing:-
1
Midnight Movies
2
Soft White Belly
3
Clifftown
4
Nights at the Aquarium
5
The Author of All Things, She Speaks
6
Icy Paw
7
The Slow Decline
8
Fan of the Band
9
Simon of Sudbury
10
Night Worker
11
Remnants
12
Pilate
Band Links:-
http://www.mgboulter.co.uk/
https://www.facebook.com/MGBoulter/
https://twitter.com/mgboulter?lang=en
Play in YouTube:-
Have a Listen:-
interviews
---
Interview (2021)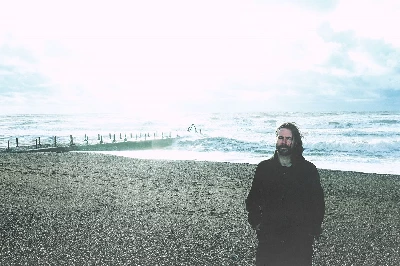 Nicky Crewe talks to singer-songwriter MG Boulter about his acclaimed new album 'Clifftown' upon which he examines his hometown of Southend-on-Sea.
Pennyblackmusic Regular Contributors
---