---
published: 7 / 4 / 2021
---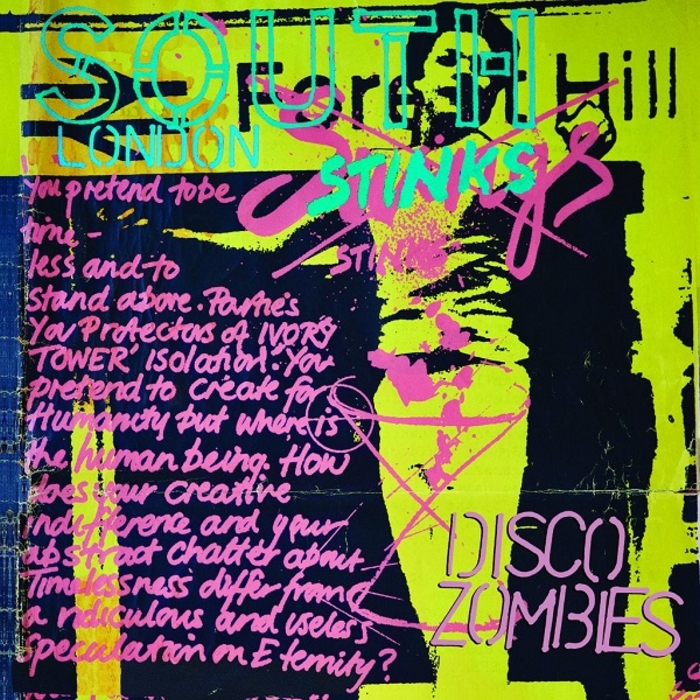 In some circles during the late 1970s the word disco did stink. To some music fans it represented bad taste, and John Travolta in a loud suit. But the name 'disco' did give us the prefixes to two pioneering post-punk bands: Disco Students, and Disco Zombies. After having dug up the Zombie vaults around 2010, the Car Park off-shoot record label Acute released the Disco Zombies compilation album in a fairly unremarkable fashion. But behold: a decade later, Optic Nerve Records has reissued the reissue. As a happy owner of their 'Drums Over London' record I am thrilled to bits with this crisp compilation. Misfortune and ill-timing were the red thread throughout Disco Zombies' career and they'd dwell in self-mockery as a result. Or straight from the start, I'm never sure. I never really liked The Clash and listening to this Disco Zombies anthology reaffirms that feeling. Disco Zombies were unpolished and self-deprecating fun and wise, in between sparse moments of micro-stardom, with singles played on the John Peel show on Radio 1 but which never reached the record stores. Mind you, John Peel had a two-hour show from Monday through till Friday, ten hours a week to turn the nation upside-down. As a listener abroad, I would listen to Peel's two-hour show for Forces Radio which went out twice on FM, and his 25-minute show for the World Service which was broadcast four times a week. Disco Zombies, the Nightingales, Half Man Half Biscuit, Yeah Yeah Noh, the Cravats and Bogshed, to name a few, were heard worldwide often unawares to them. There is some irony in the song 'Top Of The Pops' kicking off this anthology, with Peel having presented the TV show on several occasions (at long last one of his treasured bands, Half Man Half Biscuit, did make it to the top 20 in 1986, though they never appeared on Top of the Pops – and they famously declined an appearance on Channel 4's 'The Tube' choosing instead to attend a home game of their beloved Tranmere Rovers in Birkenhead). Back then Disco Zombies hardly left a dent in even the indie charts, if at all. The band certainly never stood a chance to go top 40, and punk bigots even objected to their 'Drums Over London' single, entirely missing the point. Even though the band had just three single releases, this double LP release works like opening up a treasure box. I can no longer check with the back copies of 'Sounds' and 'NME' as they're degrading rapidly but I'm certain Disco Zombies never got the attention they now deservedly receive. Their tongue-in cheek mentions of everyday issues and their melodic approach to punk, using skiffle and rock 'n' roll riffs, made them an exceptional band from the late 1970s punk/post-punk era. Even for those who back in the day tuned in close, 'South London Stinks' is today a treat and a discovery. The long-lost and never-released singles mark one of England's most obstinate and original bands.
Track Listing:-
1
Top Of The Pops
2
Time Will Tell
3
Punk A Go Go
4
Disco Zombies
5
TV Screen Existence
6
Drums Over London
7
Heartbeats Love
8
Here Come The Buts
9
Mary Millington
10
Where Have You Been Lately Tony Hateley
11
The Year Of The Sex Olympics
12
Target Practice
13
New Scars
14
Greenland
15
Paint It Red
16
Night Of The Big Heat
17
LHO
18
Paint It Red #2
19
Lenin's Tomb
20
Hit
Article Links:-
https://opticnerverecordings.com/collections/disco-zombies/products/di
Band Links:-
https://en.wikipedia.org/wiki/Disco_Zombies
Play in YouTube:-
Have a Listen:-
Picture Gallery:-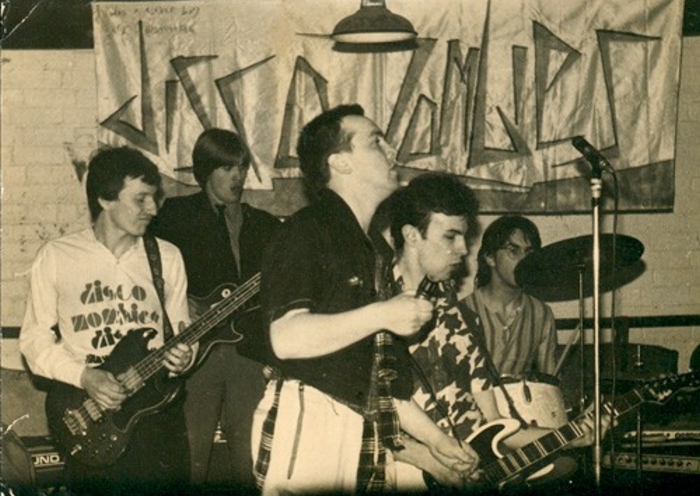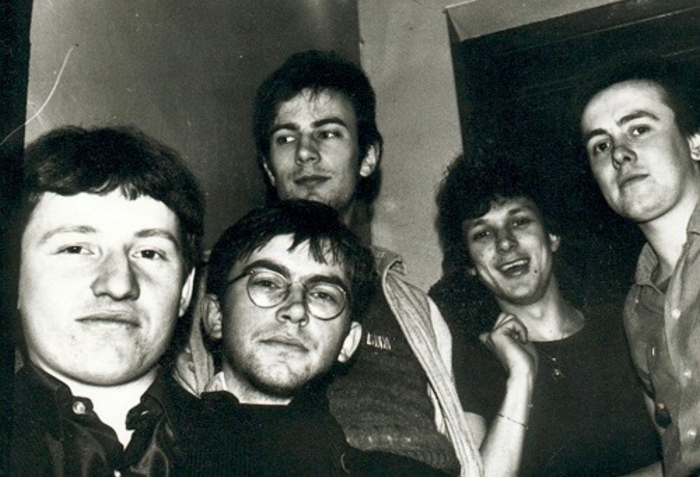 intro
Disco Zombies, who were post-punk proteges of John Peel. get an essential reissue – and send Maarten Schiethart on a trip down memory lane.
Pennyblackmusic Regular Contributors
---