---
published: 7 / 4 / 2021
---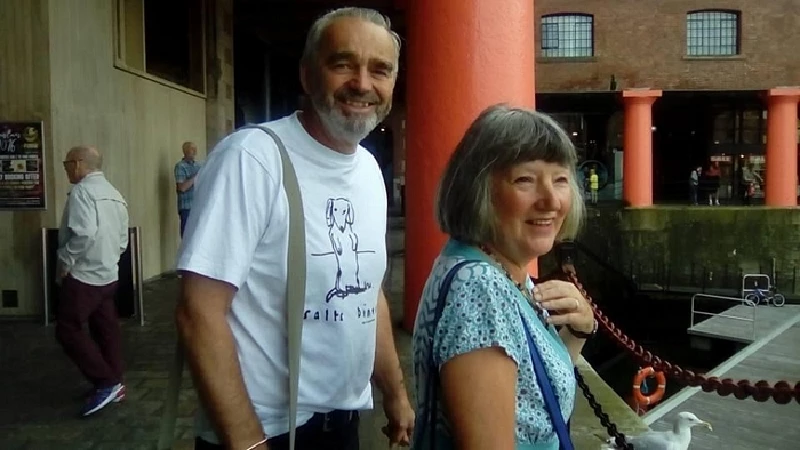 My friendship with Keith and Sue How began when I moved to Bakewell, Derbyshire in 1993 and discovered their wonderful bookshop. Over the years I got to know them both better, as we worked together on Bakewell Arts Festival and music events, pop up art exhibitions and local museum projects. When we first met, Keith was playing in local bands, The Bakelite Blues Band and The Hobo Sheikhs. His bookshop sold vinyl and CDs at a time when that was both innovative and unusual. We soon discovered a shared love of music. I saw some of the best gigs ever with him, catching up with our old favourites and discovering new. Off the top of my head they include Ravi Shankar, Sigur Ros, Crosby,Stills and Nash, Neil Young, Joanna Newsom, Van Morrison, Vashti Bunyan, Mike Scott, Olafur Arnolds, Arvo Part and Steve Reich and many more. He also introduced me to new young musicians from the Sheffield area lncluding Bobby Lee and Jim Ghedi. Keith's musical memories went back even further than mine, Hs tastes were wide ranging and eclectic and he continued to seek out new artists and genres. When Graham Jones published 'Last Shop Standing', his book about the demise of the record shop, Keith featured in it, to his absolute delight. We started a vinyl night, held at his house, making the most of his great record collection and hi fi system too. Bookseller, writer, artist and musician, he followed his dreams and considerable talents every day of his life. Once he and Sue had both retired from the bookshop ten years ago he threw himself into a new phase of his exciting creative life, concentrating on painting and writing. He was definitely following the path of growing "older and bolder". He started writing for Pennyblackmusic soon after I did. Take a look at his wonderful articles and reviews to get a sense of where he was coming from. He encouraged people who met him to pursue a vibrant artistic life too. He was a great mentor to young musicians, writers and artists who were inspired by his approach. He also had a deep love and appreciation of the natural world, and particularly the landscape of the Peak District, his home. His spirit will have brightened the lives of many people beyond his wide circle of friends. Some will have bought a book or music on his recommendation in the bookshop. Others will have seen his paintings in Open Studios and art exhibitions. Some will have watched in awe as he created a live action painting to music. He made friends wherever he went and he will be remembered by many. He leaves a huge legacy. The night before he died Keith was working on a review of Jim Ghedi's new album, 'In the Furrows of Common Place'. Keith appears in a video for one of the tracks, 'Beneath the Willow'. It's very poignant. It's also of great regret that Keith was due to be next in line for Cila Warnke's new Pennyblack series of interviews. I'd have loved to have read his answers to her questions and would have so enjoyed discussing them with him. One of Cila's interview questions to me was about my choice of funeral song. Keith hadn't expected to go so soon and so swiftly and we'd never had that conversation in all our discussions about our favourite music. His children chose two beautiful songs for his funeral, George Harrison's 'My Sweet Lord' and the Beatles' 'Blackbird'. Love and condolences go to his family at this sad time.
Band Links:-
https://keith-how.co.uk/
Play in YouTube:-
Picture Gallery:-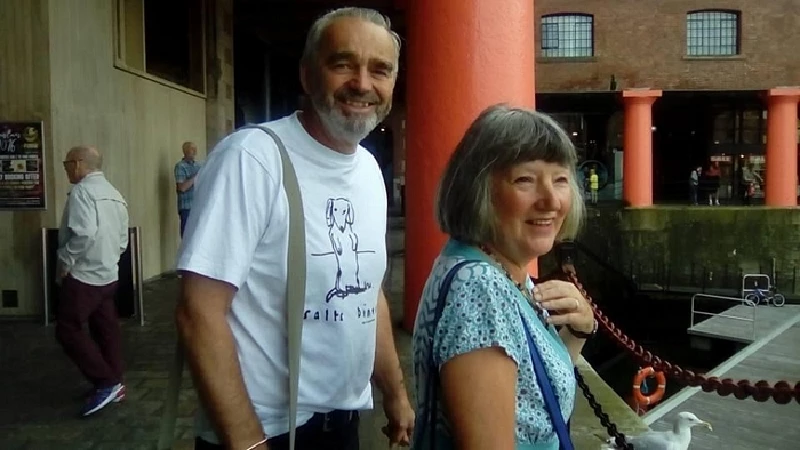 intro
Nicky Crewe pays tribute to her friend and Pennyblackmusic writer Keith How who died unexpectedly in January.
features
---
Vinyl Stories (2015)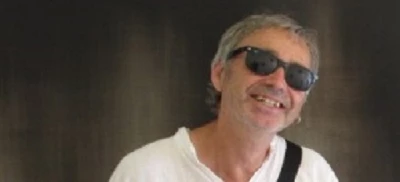 In 'Vinyl Stories' Dave Goodwin speaks to artist and former record and bookshop owner Keith How about the Beatles' 'Rubber Soul'
related articles
---
Sigur Ros: Feature (2020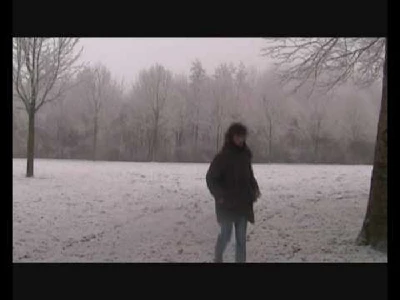 In our series 'The Image That Made Me Weep', in which a different one of our writers or photographers reflects on a favourite image, Keith How writes of the video for Sigur Ros's 'Olsen Olsen'.
Pennyblackmusic Regular Contributors
---