---
published: 25 / 1 / 2021
---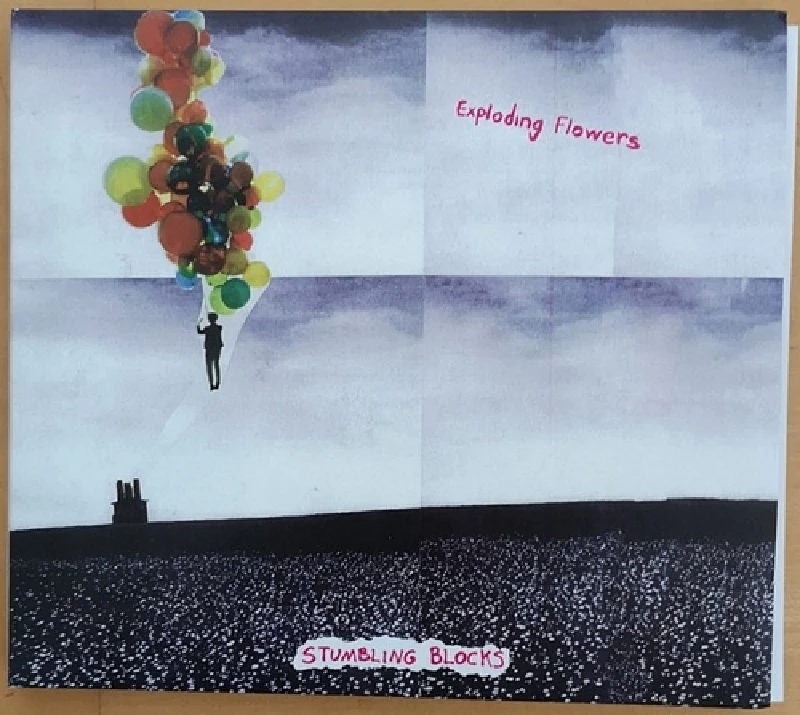 intro
Enjoyable but repetitive jangly pop on second album from LA-based quartet Exploding Flowers
LA-based Exploding Flowers released their self-titled debut album as a trio in 2011, and nine years later they are back with the second album, now as a quartet, as Happy Tsugawa-Banta has joined on keyboards. The star of the show is still Sharif Dumani though as he writes all the songs, recorded the lot and plays a bunch of instruments on the album (he has also done the sleeve art, by the way), along with drummer Josh Mancell and guitarist/bassist Mark Sogomian. The band themselves says that they enjoy bands like The Bats, The Chills and Big Star, and in listening to this album I must say that they are all reflected in the sound in different ways. While the debut album leaned more towards the rock sounds of Big Star, this second effort is a lot of softer, and is therefore more reminiscent of New Zealand's pride and joy, The Bats. And I do prefer this gentler sound to the distortion bonanza that made the debut a bit hard to enjoy at times. The Bats and The Chills are fine enough, but for me this sounds like a Mitch Easter production of the early 80s, and especially his own band, Let's Active, who released a couple of great albums around the same time as Easter was producing REM's first two albums (okay, three if you're counting the mini-album 'Chronic Town'). 'Stumbling Blocks' is filled with jangly guitars, melodic bass lines and the occasional splash of organ – in short, the sound is right up my alley. But still, the album doesn't excite me as much as it should. So, why is that? Well, I think it's both down to the fact that it does get a bit too much in the end, after listening to twelve songs that sounds more or less the same, and that the songs are not all top notch. Sure, there are some great songs here, like the opener 'A Daunting Thought', 'Amongst Burnt Out Stars' and the last song, the lullaby-like 'Are We So Disposable?' (where the band is joined by Suki Ewers, former member of Mazzy Star, on backing vocals), but there are also some apparent fillers among the dozen tracks. Now let's wait for the next album (in 2029?) and see if they are even wimpier then. My fingers are crossed!
Track Listing:-
1
A Daunting Thought
2
Stumbling Blocks
3
Far, But Never Gone
4
I Need Your Devotion
5
Billions Just Like You Here Today
6
My Poor Heart
7
Timing Is Everything
8
Imagine All Possibilities
9
Amongst Burnt Out Stars
10
Until You Fall Apart
11
Mirror To Mirror, Face To Face
12
Are We So Disposable?
Label Links:-
http://thebeautifulmusic.com/
https://twitter.com/WallyTBM
https://www.facebook.com/The-Beautiful-Music-495348020570057/
Pennyblackmusic Regular Contributors
---