---
Idles
-

Ultra Mono
published: 26 / 11 / 2020
---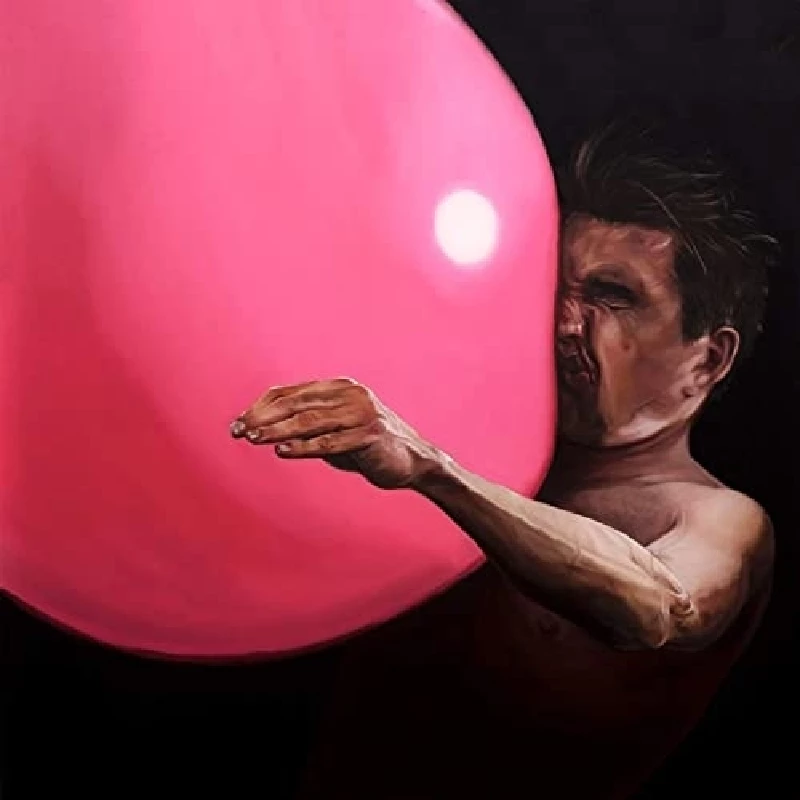 intro
Third incisive barrage from critically acclaimed Bristol band IDLES
Unleashing the first in a series of aural assaults, 'War' crashes into ear-pummelling action with thumping drums and rampaging guitars, Joe Talbot's characteristic hoarse roar once again present and correct. The targets of his ire aren't entirely clear - obscured by the fog of war? - although its victims are surely among them, whether civilian or conscript. 'Grounds' is the first of several tracks which have anthemic ambitions, a desire to lift up those disheartened by the whole mindset of Brexit Britain (encapsulated later on 'Model Village'). "Do you hear that thunder?" Talbot demands, "It's the sound of strength in numbers," while on 'Mr Motivator' he seems to claim that title for himself, yelling "Let's seize the day/All hold hands, chase the pricks away." Sophisticated political analysis it isn't, but is that the function of songs, even the most socially aware? The more achievable aims, for a band, are to highlight injustice or simply to encourage. On that level, 'Ultra Mono' offers more successes than failures, certainly when it comes to the playing, where gloriously distorted guitars and frenetic drumming keep up the energy throughout. In keeping with IDLES' documented challenge to traditional masculinity, 'Anxiety' admits weakness ("I have got anxiety/It has got the best of me"), yet paradoxically Talbot's cry of anguish is barely distinguishable from his anger. And if forms of violence are the worst way in which men behave (and therefore to be condemned), it's surely some kind of contradiction that in the female-supporting 'Ne Touche Pas Moi' the metaphors he reaches for embody violence: "This is a pistol/For the wolf-whistle/This is a sawn-off/For the catcaller." A metaphor means nothing if it has no material reflection. There's a smarter playing with contradiction in the answer proposed to the problem of dealing with enemies and political opponents, 'Kill Them With Kindness". The brief lyrical piano intro, courtesy of Jamie Cullum, wrongfoots into another stomping but disciplined thrash. Talbot's aggressive delivery, little different to his approach elsewhere (and amplified by the presence of the Jesus Lizard's David Yow) fully brings out the strangeness of the expression. The brisk roasting of 'gammon' in 'Model Village' that follows makes it clear how hard practising the sentiment of 'Kill Them With Kindness' is. It's as ingeniously and energetically performed as everything else (after a decade's existence, the band have reached an ideal point where musicianship is perfectly balanced with passion), but there's a certain smugness in lines like "There's a lot of pink skin in the village". One great merit of IDLES' outlook in these days of ever-narrower identity politics is the broader vision of working-class unity. It crops up in various places, most pointedly in the twin attack of 'Carcinogenic' and 'Reigns'. 'Carcinogenic' employs skilful dynamics, stroked rather than battered guitar and verses that demonstrate the class divide, e.g. "Getting minimum wage while your boss takes a raise/As he lie through his brand-new teeth"; the title sums up the rotting of the body politic. 'Reigns' pushes up Adam Devonshire's strident bass against Talbot's seething vocal as he interrogates the powerful ("How does it feel to have shanked the working-classes into dust?"), the whole band letting rip on the fiery chorus. The rhythm of 'The Lover' has an echo of 1960's girl group songs about it, but power chord guitarwork and Talbot's repeated "Fuck you/I'm a lover" transform it. The words bring together his determination to admit tenderness but not so much as to "cater for the haters" who can, for all he cares, become coprophiliacs. In a way, Talbot's efforts to reconcile love (in its widest sense) with an urge not to appear soft is a secular echo of what was once called Muscular Christianity. Without proposing any religious belief as such, the poignant refrain of 'A Hymn' ("I want to be loved/Everybody does") perhaps catches in those lines much of religion's appeal. It's certainly the most beautiful track, the guitar soaring like Rowland S. Howard; even when the muted drums turn into a crunching snare, the mood remains calm. But not for long. On 'Danke', Jon Beavis propels proceedings to a close with frantic tom-toms, the guitar sound begrimed in a good way; as with many other places on the album, the band recall the Birthday Party, but with a social consciousness. "True love will find you in the end/You'll find out just who was your friend" Talbot roars reassuringly. The contrast with the Beatles' gentle 'The End' is instructive: though the meaning is similar, a half-century of often disenchanting history has followed to bring us to the world IDLES confront now. Maybe that is why this song, and their records, are like a collision of punk and hippie sentiments upon the scorched earth of a neo-liberal landscape. It would doubtless annoy them to have 'Ultra Mono' classified as one of the best punk albums since 'Never Mind the Bollocks', so let's settle for one of the best of 2020, a rousing effort to break through everything that is locking us down.
Track Listing:-
1
War
2
Ground
3
Mr. Motivator
4
Anxiety
5
Kill Them With Kindness
6
Model Village
7
Ne Touche Pas Moi
8
Carcinogenic
9
Reigns
10
The Lover
11
A Hymn
12
Danke
Label Links:-
https://www.youtube.com/user/partisanrecords
https://instagram.com/partisanrecords/
https://twitter.com/partisanrecords
http://www.partisanrecords.com/
https://www.facebook.com/partisanrecords
Have a Listen:-
profiles
---
Profile (2018)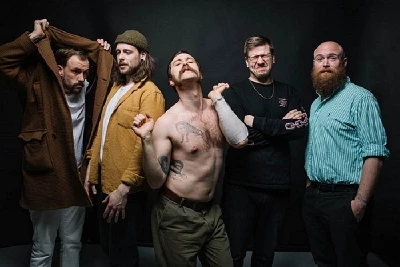 Adrian Huggins reflects on 'Joy As An Act Of Resistance', the triumphant second album from Idles, one of the most important current UK bands.
Pennyblackmusic Regular Contributors
---