---
Schlammpeitziger
-

Ein Weitleck in der Echokammer
published: 26 / 11 / 2020
---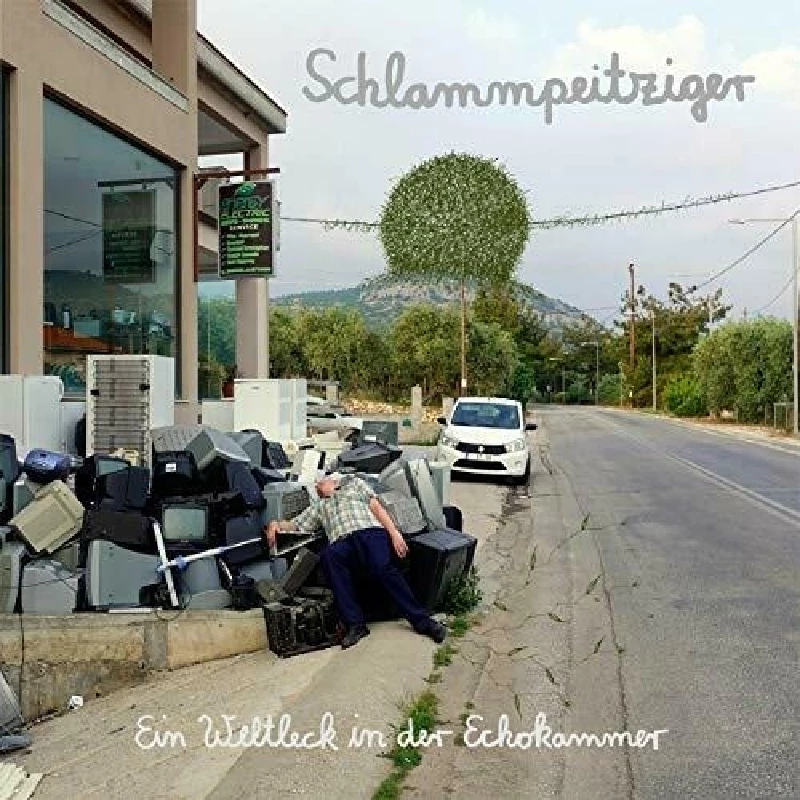 Label: Bureau B
Format: CD
intro
Dub prank fun on latest album from Schlammpeitziger, the project of Cologne-based musician Jo Zimmermann
Adapting to a myriad of styles over 25 years, all wacky or silly in a lovely way, Schlammpeitziger progressed from avant garde lounge in the 1990s to carefree absurdity, which should have an entry as an ism in the English vocabulary as it already is in most modern languages. Absurdism is very much an unrecognised belief if you ask should me. Schlammpeitziger's music truly is both dada and gaga. Giggling noises and zany, eerie sound effects on groovy rhythms from his echo chamber home studio won't fail to lift your spirits. If CBBC should ever decide to dump the tacky signature tunes, Schlammpeitziger's the man for the job. The track titles consist of made up words, which are nonsensical in a philosophical way. Jo Zimmermann, his real name, counts as a dub poet from outer space. The 'Worldleak In The Echo Chamber' album - or should that be Worldlick? - plays with issues of perhaps a serious nature but transforms them to light-hearted marvels. The closing track 'Jampacked Void' (Rappelvolle Leere) sums up this neat cheat of an album. I'm anxious to see how a crowd on Jamaica would react when this comes blasting over a huge sound system. Adults might frown, but kids (and animals!) will love it.
Track Listing:-
1
Weltleck
2
Wohlwegewerk
3
Tanzfußfalle
4
Handicapfalte
5
Hüftgoldpolka
6
Every Dayhey
7
Wurfhalm Wiggo
8
Rappelvolle Leere
Band Links:-
https://en-gb.facebook.com/schlammpeitziger/
https://www.youtube.com/user/schlammpeitziger
https://plus.google.com/u/0/100506681404520925437
Label Links:-
http://www.bureau-b.com/
https://www.youtube.com/user/bureaub/videos
https://www.facebook.com/bureaub
https://twitter.com/bureaublabel
reviews
---
Damenbartblick auf Pregnant Hill (2018)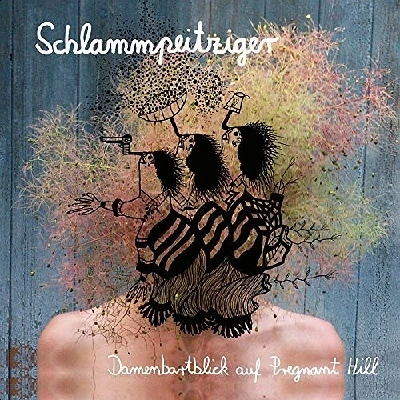 Enjoyable off-kilter electronica from Schlammpeitziger, the project of German musician Jo Zimmermann, which is, however, spoiled by its poor lyrics and vocals.
Pennyblackmusic Regular Contributors
---