---
Margo Price
-

That's How Rumors Get Started
published: 6 / 10 / 2020
---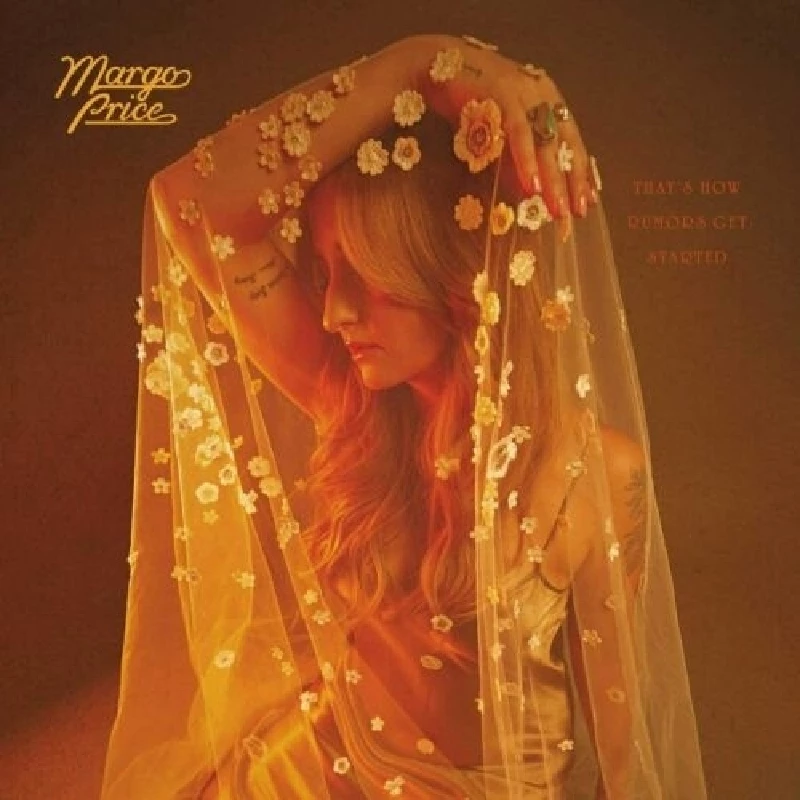 intro
Authentic and uncompromising third album from award-winning singer-songwriter and country artist Margo Price
The story of Margo Price's life so far reads like fiction, a rich source of material for the autobiography she has been writing: becoming homeless, experiencing the death of a child, addiction, a spell behind bars and pawning her wedding ring for a last chance at success. It could be the narrative of a traditional country song, but, as her new album 'That's How Rumors Get Started' shows, there is nothing conventional about Price. Following 'Midwest Farmer's Daughter' and 'All American Made', which won her a Grammy nomination for Best New Artist, she has recorded this third album. It has ten original songs spanning 70's rock, 80's synth, ballads and country, produced at Los Angeles EastWest Studios by Sturgill Simpson. It was recorded with an impressive band – guitarist Matt Sweeney, bassist Pino Palladino (the Who), drummer James Gadson and keyboardist Benmont Tench (Tom Petty and the Heartbreakers), with her husband Jeremy Ivey collaborating on most of the songwriting – and it marks the next important step in Margo Price's unusual musical career. She says,"This album is a postcard of a landscape of a moment in time. It's not political but maybe it will provide an escape or relief to someone who needs it." Whether singing about fame, motherhood, marriage or relationships, common to all the songs is Price's unflinching authenticity and refusal to be taken in by her sudden fame. As she sings on the single 'Stone Me', a defiant response to public perception: "I won't forget what it's like to be poor/I could be there again, baby that's for sure." Then 'Twinkle', with its kaleidoscopic video, is an infectious foot-stomper about the illusion of fame: "You might not get there/And on the way it's a bitch." In contrast, 'Prisoner of the Highway' uses a gospel choir and Tench's soulful organ to create a paean to the open road, a quintessential country theme, finely complementing Price's vocals: "Well the wind it felt like freedom/As it whipped through my hair/I was everywhere, and everyone/I was nobody, and nowhere". Replete with trenchant one-liners - "You're still there/Doing you"; "Sobriety is a hell of a drug"; "Your were the needle, and I was the vein"; "How could this ever turn out well/Blind man playing William Tell", - 'That's How Rumors Get Started' is a journey through genres, showcasing Price's lyrical prowess and her distinctive sound. With a "psychedelic gospel album" forthcoming, this versatile and unconventional artist is forging her own inventive way.
Track Listing:-
1
That's How Rumors Get Started
2
Letting Me Down
3
Twinkle Twinkle
4
Stone Me
5
Hey Child
6
Heartless Mind
7
What Happened To Our Love?
8
Gone To Stay
9
Prisoner Of The Highway
10
I'd Die For You
Pennyblackmusic Regular Contributors
---