---
Apartments
-

In and Out of the Light
published: 6 / 10 / 2020
---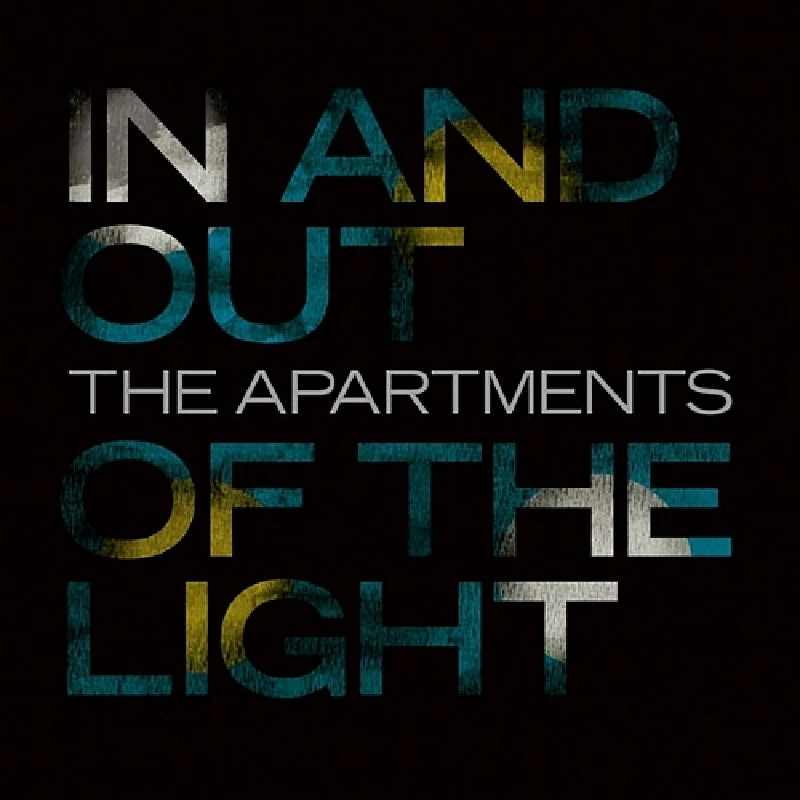 Label: Talitres
Format: CD
intro
On his second 'comeback' album after 2015's acclaimed ''No Song, No Spell, No Madrigal', Peter Milton Walsh offers up a collection of songs that rival any since his band the Apartments' first releases in 1978
First formed in Brisbane in 1978, the Apartments are the on-again and off-again project of songwriter Peter Milton Walsh. During the early years of his band, Walsh was briefly also a member of the Go-Betweens ("He is night, we are day," his former bandmates said of him, explaining his departure from the group). Moving between Australia, New York and London, and short-lived forays with other groups, it wasn't until 1985 when a debut album as the Apartments was released on Rough Trade. Though acclaimed enough to feature on the NME's Albums of the Year round-up, the label's financial woes probably scuppered any chance of long-term success and it was another eight years until a second album. In the 1990s, the band, however, produced a run of four albums in four years, with particular success in France. This all came to an end after 1997's 'Apart'. Shortly after the album's release, Walsh's young son was diagnosed with a serious, untreatable illness. He died two years later. Although Walsh was persuaded to occasionally return to the stage in the decade that followed, he would not return to a recording studio until 2013. The album that followed turned out to be a revelation. Dealing directly with the loss of his son, most strikingly on the heartbreaking 'Twenty One', where Walsh reflects on the birthday parties his son never had, the songs are haunting, yet utterly compelling. With a band comprising old friends from Sydney and new collaborators from France, 'No Song, No Spell, No Madrigal' deservedly saw the Apartments win the kind of acclaim they'd received for their debut three decades earlier. So now, five years after that remarkable comeback, the question is whether Walsh can conjure the same level of emotional intensity again? On first listen, the initial signs are promising, with a similar mix of Walsh's emotionally charged alt. rock and the more expansive chamber pop favoured by his French audiences. Again, Walsh collaborates both with Australian and French musicians, with the final mixes being completed immediately before lockdown began. Opening track, 'A Pocketful of Sunshine' begins with delicately plucked acoustic guitars, a sad sounding minor key melody. "If I could, I'd put some blue sky in your head," Walsh sings, as the instrumentation gently builds around his crumpled croon, somewhere between Ron Sexsmith and Lou Reed. Eventually, hope comes in the form of brass instruments and Natasha Penot's beautiful backing vocals. Walsh wrote this song as a direct response to a fan telling him how an Apartments song had helped him through a difficult period, his aim being to give his listeners a little hope to cling to. The rest of the album continues in a similar vein – with a theme of people trying to move on after trying times. Although Walsh has said that these are the character-songs, it's not always clear where the line between singer as narrator and singer as protagonist ends. Certainly, the songs all seem finely wrought, honest and heartfelt. For many listeners, 'No Song, No Spell, No Madrigal' came as a bolt from the blue. How often does a band turn up unannounced with a classic album and then a back-catalogue from decades earlier to dig into. This time round, new fans have had time to listen to remastered editions of Walsh's earlier work, so expectations may be higher. Fortunately, having collaborated with a rotating cast of musicians over the course of his career, Walsh has found the perfect backing group. They judge their contributions to this delicate, fragile songs perfectly. We are left with eight perfectly realised, compelling songs – an album that wraps you up and almost immediately feels like a long-loved favourite. If the Apartments have, before now, been somewhat overlooked in comparison to Walsh's more famous former Go-Betweens bandmates, then music like this should see them better appreciated in future. An instant classic.
Track Listing:-
1
Pocketful of Sunshine
2
Write Your Way out of Town
3
Where You Used to Be
4
What's Beauty to Do
5
Butterfly Kiss
6
We Talked Through Till Dawn
7
I Don't Give a Fuck About You Anymore
8
The Fading Light
Band Links:-
https://www.facebook.com/theapartments/
https://en.wikipedia.org/wiki/The_Apartments
Label Links:-
http://www.talitres.com/en/
https://www.facebook.com/talitres.rds
https://twitter.com/talitres
https://instagram.com/talitres/
Have a Listen:-
interviews
---
Interview (2020)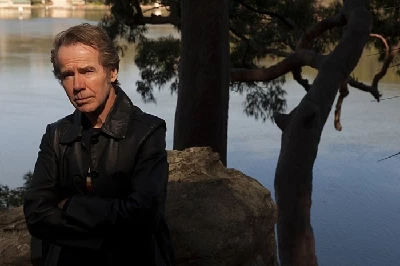 Ben Howarth speaks to Peter Milton Walsh, the frontman with Australian alternative rock band the Apartments about his group's second 'comeback' album 'In and Out of the Light', his approach to songwriting and his plans for touring.
reviews
---
Drift (2011)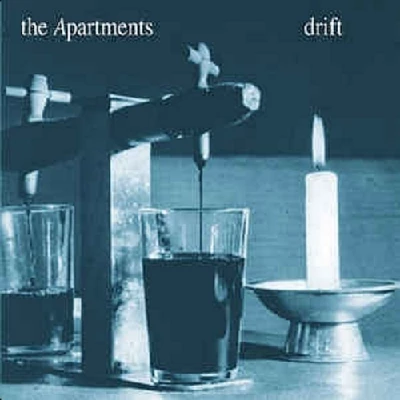 Fantastic reissue of 1992 second album of thought-provoking Australian band, the Apartments
Pennyblackmusic Regular Contributors
---