---
published: 6 / 10 / 2020
---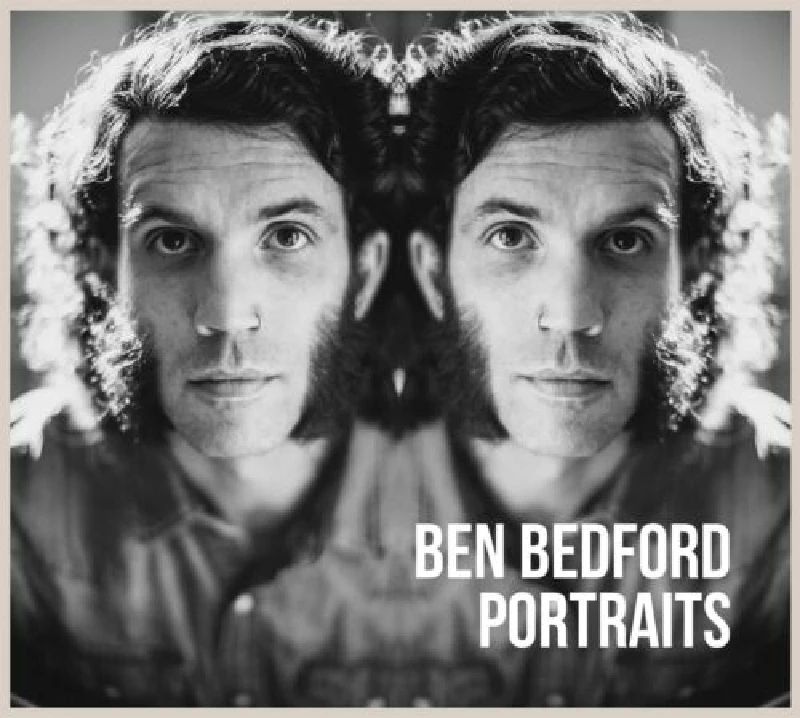 intro
Storytelling folksinger Ben Bedford compiles some of the best tracks from his first three albums, which serves as a reminder of just how compelling a songwriter he is
On the two occasions I have seen Ben Bedford play live, he has played in small backroom venues to relatively small crowds. But on each occasion, it has been clear from the reaction that he deserves a much wider audience – one of those songwriters who feels a lucky break away from the widespread acclaim he deserves. Cavalier Recordings clearly agree – 'Portraits' is a collection of songs from across Bedford's first three albums, designed you imagine to give a second chance to songs that deserve to be considerably better known than they currently are. (Clearly they hope to snare in both beginners and those who only got on board for his fourth and fifth records). None of these songs were new to me: I have all the original albums. While there are a few alternative songs I may have chosen, this is an excellent introduction to his work. It also works thematically – showing off the storytelling element to Bedford's songwriting and focusing on the themes he picked apart over the course of the first half of his career. There is no hiding the influence of early Dylan on Bedford's songwriting at this point – the title track of his second album, 'Land of the Shadows' is a re-telling of the story of Emmett Till, a topic also covered in Dylan's protest singing phase. Yet it would be unfair to overplay this influence. He may have rooted himself very firmly in the storytelling folk tradition at this point in his career, but Bedford's feel for American history is deep and heartfelt, often rooted in his own family experiences. There is a depth and imagination to his writing that means that even the seven-minute civil war tale, 'Lincoln's Man' holds the attention. He writes great melodies, has a sensitive ear for accompaniment and a voice you could happily listen to all day. There are a number of songs here that rank among my all time favourites, but if I had to recommend one, it would be 'The Sangamon', which may sound like a simple folk song on first listen, but is beautifully played and sung. The tones of a cello in the background gentle build as the song's narrator reflects on memories that can never be recovered and a desire to escape them by crossing the river to another life. As evidenced by his live shows, performed solo, Bedford is a compelling performer who can hold your attention with just an acoustic guitar. But these studio recordings all benefit from excellent production and a range of tasteful accompaniments. Many household name performers would give a lot for helping hands as helpful of these. 'Portraits' is an effective release – it is well chosen and flows so well, I doubt it would be immediately obvious it is a compilation. It is a reflection of the consistency seen across its three parent albums – and a well-deserved tribute to this period of Bedford's career. In the years that followed the three albums compiled on these release (originally available between 2008 and 2012), Bedford has taken his songwriting in a different direction – after the more fantastical tales of early aviation on 2016's 'The Pilot and the Flying Machine', he garnered some of the best reviews of his career for 2018's half-instrumental 'The Hermit's Spyglass', which showcased his increasingly advanced fingerpicking around a set of quirky songs detailing the day-to-day life of Bedford and his pet cat.
Track Listing:-
1
Lincoln's Man
2
The Sangamon
3
The Only Story
4
What We Lost
5
John the Baptist
6
Guinevere is Sleeping
7
Twenty One
8
Amelia
9
Land of the Shadows (For Emmett Till)
10
Migrant Mother
11
One Night at a Time
12
Goodbye Jack
Band Links:-
http://www.benbedford.com/
https://www.facebook.com/benbedfordmusic
Have a Listen:-
interviews
---
Interview (2020)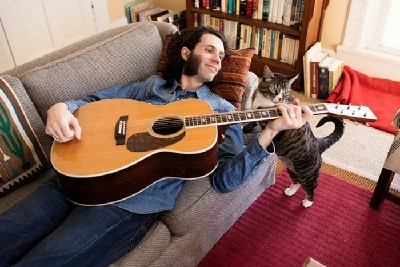 Singer-songwriter Ben Bedford has recently revisited three albums of storytelling folk with a new compilation. He tells Ben Howarth about the process of choosing the songs and how his musical influences have shaped a gradual change of direction on more recent albums.
Pennyblackmusic Regular Contributors
---