---
published: 5 / 5 / 2020
---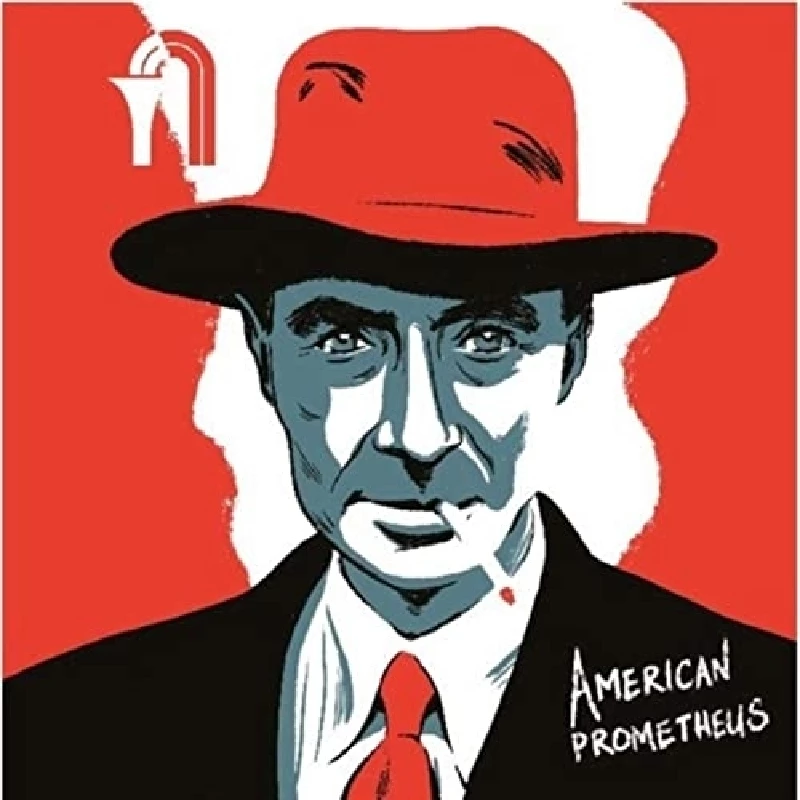 intro
Unusual but brilliant combination of Northern Soul, psychedelia and indie from London-based band Extradition Order on concept album about Robert J. Oppenheimer, who developed the first atomic bomb
And now for something completely different! Extradition Order's new album "American Prometheus" strangely is a co-release between five labels: Gare Du Nord, Blang, Jesus Factory, Helen Llewellyn Product 19, and I Blame The Parents, and the answer to how it all works comes later in this review. The band who hail from Clerkenwell in London proclaim that this is "A Northern Soul album about the atomic bomb," which is what intrigued this writer. They got together, according to their Facebook page around August in 1819 which makes them all pretty damn old in my book. There is a video, however, on the band's website which has a release date of 2013, so they are at least seven years old. After their astute Gothic indie dissection of the Kennedy dynasty on their previous album 'Kennedy', Extradition Order's obsession with US politics and history turns to the life and career of Robert J. Oppenheimer around the Manhattan Project and the development of the first atomic bomb. Not exactly what you would say the average Northern Soul record is about, eh? But to be fair I can see where they are coming from...just. The songs on this new offering cover the science a little, but also Oppenheimer's private and political life and legacy, and the album concludes with the reminder that he was nominated for the Nobel Prize three times but never won it. They are indie-orientated. Let's get that one straight, but they also have a Northern Soul edge to them. Straight from the outset, the first track 'Daddy, Give Me Your Money' has an indie beat, but underlying it is an uptempo and full-on middle-of-the- night Northern beat. I am sitting here wondering how this actually works but it fucking does! Then the psychedelic vocals kick in which make you step back a little until you acclimatize yourself to it. Once you've got it, however, you're off and away. Its got a definite sort of Motown beat to it and infectious drums with pounding brass all, culminating in a Northern Soul sound from an indie band! The Northern Soul element has faded a little by the time you get to the weird and wonderful 'America First'. It is sort of off its trolley but I soon stopped trying to make sense of it all and got myself right into it. The album is dedicated to Extradition Order founder member Nick Boardman, who sadly passed away in 2018 but whose bass hooks and singing run through this record at its foundations. It's in tribute to Nick that all five labels who have been involved in previous Extradition Order releases have joined forces to co-release and co-promote this album. If like me you have a host of friends that frequent dark clubs playing Northern Soul and psychedelia but also like a bit of indie too, then this is for you. It's strange. Don't get me wrong but it'll grow on you like a box of Roses.
Track Listing:-
1
Daddy, Give Me Your Money
2
I Wanted More
3
Baby, What Have You Done For Me Lately
4
A New Set Of Rules
5
America First
6
I've Got A Gang, I've Got A Club
7
Manhattan
8
Fat Boy, Thin Man
9
Pills And The Party
10
Do I Love You?
11
No Nobel
Band Links:-
http://www.extraditionorder.co.uk/
https://twitter.com/extraorder
https://www.facebook.com/pages/Extradition-Order/6013579629
Pennyblackmusic Regular Contributors
---