---
published: 10 / 4 / 2020
---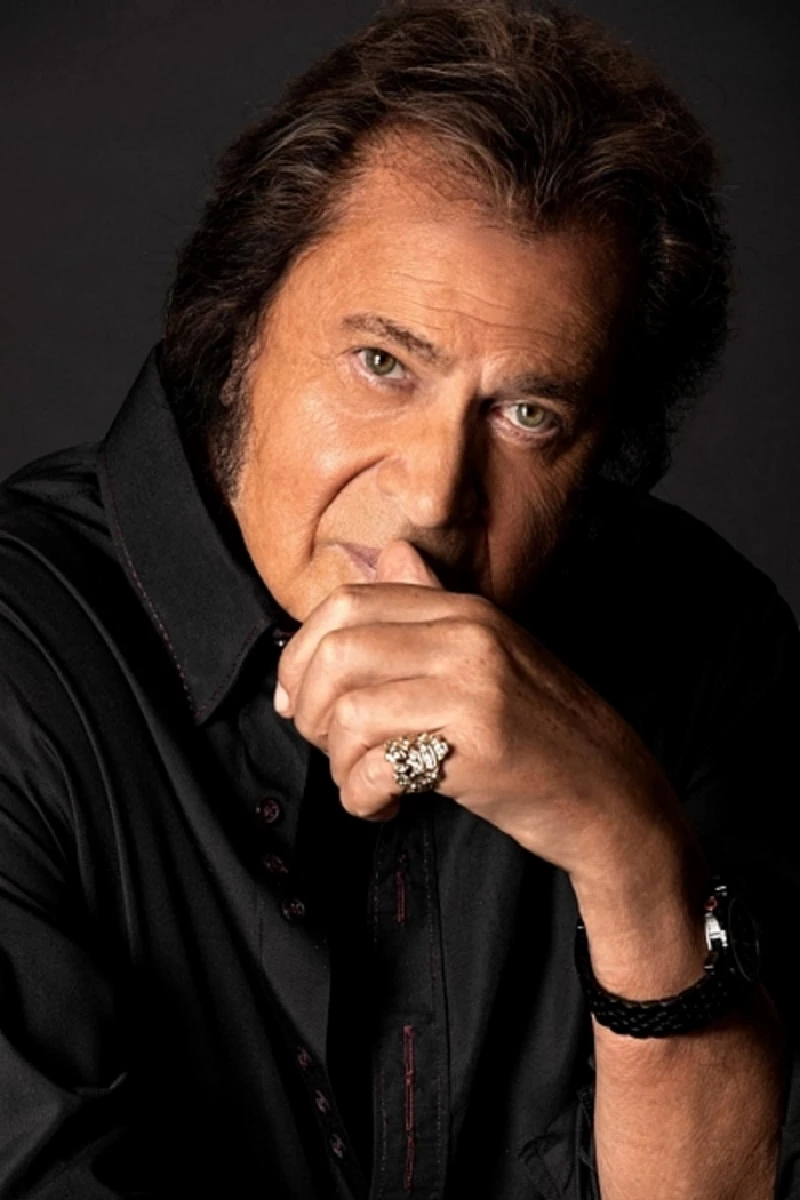 intro
Engelbert Humperdinck talks to Adam Coxon about the longevity of his career and his forthcoming UK gigs.
Engelbert Humperdinck has one of the most iconic and distinctive voices of all time. In a career spanning almost 60 years, Engelbert has sold over 140 million records and has received 64 Gold albums and 23 Platinum albums. As well as having a star on the Las Vegas Walk of Fame for his now legendary sold out Las Vegas residencies, he also has a star on the Hollywood Walk of Fame. Pennyblackmusic went to meet the man himself to hear the secret of his huge and enduring success through the years. PB: Firstly, I must say that it's an honour to speak to one of the greatest singers of all time! EH: Thank you very much! PB: On the train here today, I was watching some recent concert footage from Hawaii on YouTube and your voice is still as incredible as ever and, as I can see, you're in great shape! What's the secret? How do you look after your voice? EH: Well, I'll tell you what happened. When I was going to record the video in Hawaii, the only reason I wanted to do it in Hawaii was because of Elvis. Elvis did his in Hawaii and I said that I've got to do one in Hawaii. Elvis was a good friend of mine. I wanted to look like I looked many years ago. So, I went on a serious diet and I worked out every day. I put on Facebook what I was doing. I dropped 30lbs in two months. Nearly two and a half stone! When I got to Hawaii, I decided to go shopping because I had to buy clothes that suited the Hawaiian mood. So, I bought some white pants and things like that. I was wondering what size I would take and I had a lady with me that dresses me for the sessions. I said that we should go to visit Bloomingdale's and she asked me what size I took. I said that I used to be a 43 but I've been working out. It was only the 34 that fitted now! I took off nine inches in my waistline. When I did the filming, it was quite flattering for me to know that I looked like I used to look. PB: Your voice hasn't changed much at all over the years. If anything it seems to have become more rich. EH: It's become more contemporary. Once you age, your vibrato gets slower but mine has become more contemporary in its sound. I'm very thrilled with the way that's happened. It was a blessing in fact. I'm happy the way I sound today. PB: You're here today largely to promote your two UK concerts this year at the London Palladium and the Southport Theatre. It's nice to see that there's a show fairly central to the UK as well as London. What does it mean to you to be going back to the Palladium? EH: It's the only place that really started my life. Therefore going back to it is always a thrill. It's a thrill going back to the place where I spent four months of sold-out performances doing a pantomine there. It broke all box office records. It was sensational. In 1967, my songs were in the first, second and third positions in the charts. PB: What is it that keeps you on the road in 2020? Your tours are quite extensive! EH: Well they are now, yes. When I come to The Palladium, I actually start off in Killarney and I'm touring in Europe after that. PB: Your voice is so distinctive. I always think that the mark of a great artist is to be able to take a well known song and completely make it your own. You've done that with so many songs. Your version of 'Just The Way You Are' by Bruno Mars is incredible. You've totally transformed the song. How do you do it? EH: I don't know! Well, the arranger did it. When he sent me the arrangement, I was thrilled with it. It was so different from Bruno's version. I went into the studio, recorded it and to this day it's still in my show. PB: How do you source the material for your albums? What first attracts you to a song? EH: I don't always choose my own material. I do have the record producers and my managers who help to help me find the right material. Trying to find a good song is like trying to find a needle in a haystack. Therefore, you do need help and I do. I do have a big say in what I record. Quite recently, I've recorded a song that I've stolen from Toby Keith. It's a song called 'Don't Let the Old Man In'. I heard that on the movie, 'The Mule'. I live by those sentiments! When I first started out in showbusiness, I had premature grey hair and I thought you can't go into showbusiness with that. So, I dyed my hair and I've been dying it ever since! I try to keep myself as youthful as possible. I don't want to let the old man in! That's a major hit in the show! I've always been a big fan of Clint Eastwood, who stars in and directed that film, and I'd heard of Toby Keith but I'd never heard his music until I heard this song. He did a fantastic job. Clint and Toby were playing golf together. Clint said to Toby, "You know Toby, I'm going to be 88 years old." Toby said that he couldn't believe it because Clint plays golf, jogs, makes movies, acts in movies, directs movies. Toby said to Clint, "How do you do it?" Clint replied, "I don't let the old man in." Keith took the title, wrote the song and Clint put it in 'The Mule'. I'm not into songwriting myself. I'd sooner write poetry than songs. I wrote one hit many years ago. I'd rather let someone else do the writing. It's like being an actor who grabs a script written by someone else. He doesn't re-write it. He reads it and he does what they put down on that script. PB: Recently we sadly lost the great Les Reed. Can you share a nice memory of Les and what it was like to work with him? EH: Yes, I can. Les and I became friends in the 1950s. He used to work for the John Barry 7. I went to Les and I told him that I needed four arrangements, but that I couldn't pay him until I'd been paid from the gig. So, he wrote the arrangements, gave them to me, gave them to John Barry and he wouldn't play them! He wouldn't play them! Then Les took me under his wing, started writing songs for me like 'The Last Waltz' which established me around the world. Then songs like 'Love is All' and 'Marry Me', and, of course, he did things for Tom Jones like 'Delilah'. He wrote my 'Miracles' album. and 'Les Bicyclettes de Belsize'. Les Reed and Barry Mason. They were such a great team and it was a real shame that they split up in the end. But Les, one of the best pianists I've ever heard in my life and as an arranger he was also outstanding. I'm struggling at the moment to find an arranger. All of these good guys are gone. It's tough to put your hands on a great arranger that has the calibre of a Les Reed. PB: I've been listening to your 'Engelbert Calling' album. The line-up of guest stars on the album is unbelievable to say the least. It's exceptionally diverse too. Willie Nelson to Gene Simmons. What was it like to sing with your peers on songs that you'd perhaps admired for some time? EH: Gene Simmons is just a wonderful man. He towers above me and I'm 6'1. My daughter always said that he looked like me. We put his face on one side of a picture and my face on the other and you can't really tell the difference. We did that as a gimmick. He was great in the studio. Elton John was great in the studio. The others I had to do by sending them away and doing the parts individually. Willie Nelson was a gentleman. He called me at least three times and said, "Engelbert, if it's not good enough, I'll do it again." PB: It must be a special record for you with your children Bradley and Louise singing with you on it? EH: Yeah, it is! PB: You've recently spoken very openly and very movingly about your wife Patricia and her struggle with Alzheimer's Disease. Your courage has been inspiring and touching to say the least. Please send my best to Patricia. EH: Thank you. We're doing our best. There's a treatment that she's been taking recently. There's a new discovery about non invasive acupuncture. No chocolate, no alcohol, no dairy. It all helps in the key to living a long life. PB: How do you manage emotions you may be feeling on stage when you're singing certain lyrics? EH: Sometimes it's difficult. It depends on the moment and what has transpired in your life. Sometimes it kicks a lot harder. For instance, in the last week, I was onstage in Florida and my sister was in the Chapel of Rest. She'd just passed away and I had to sing sensitive lyrics. I was singing a song called 'The Hungry Years' and I broke down and I couldn't finish. I think the audience understood. With social media, everybody knows everything. PB: How difficult is it for you to manage being out on the road and being at home with Patricia? EH: Well, I try not to be out too long. As a matter of fact, this is probably the longest tour I've ever been on. I don't particularly like doing a tour this long. I do love travelling and I love all of the countries that I'm about to do. Maybe we can do it again in a smaller way. PB: There are so many touching moments on the album which I believe was a love letter to your wife, 'The Man I Want to Be', and none more touching than the song, 'Just Like The First Time'. The lyrics, "You don't know me now but in someway somehow maybe there's a moment you are mine." I take it that lyric particularly resonated with you? EH: Yes, it did. I can't sing that song in my show. It's okay on the album but I can't sing it in the show because it is a little bit too close to the knuckle. PB: It's a very personal thing, what you and your wife are going through. What made you go public? EH: You want to know the truth? I think public awareness is very important. I think when people hear about somebody they pray for them. I think prayer is a very important medicine for anybody with any disease. It does ring through. It does get together and come back down to that person. It does help a lot. I believe in miracles and I believe through the help of the public it can happen. PB: You've had such an incredible career and continue to do so. In the modern world, you're almost taught that if you go on a TV talent show that you're a star overnight. When you were coming up, it wasn't like that. You had to actually rely on talent and hard work! In a career that's lasted as long as yours has and has been as hugely successful as yours has, surely every night that you're onstage must be the biggest celebration for you? EH: Experience! You can't beat experience. Experience gets you out of a lot of trouble sometimes. You know how to cut corners and do the right things. People who go on these TV shows, they sing one song and they're a major hit. You've got to be able to entertain for an hour/an hour and a half. One song isn't going to get you anywhere. Once you've sang that song, it's over. What are you going to follow it up with? Yes, it's not easy but there are some young people who are very good entertainers. Social media is such a huge part of the industry these days too. My daughter looks after my Facebook page and someone else takes care of my Instagram page in L.A. I do read all my Facebook comments in my quiet moments and it boosts my morale. PB: It's said that true style never goes out of fashion. I think it's exactly that which has kept you so popular over the years. You've been hugely successful contionuously over the years. EH: I'm a romantic singer and I think that romance will never go out of vogue because that's what life thrives on. You live by romance. It takes a good lyric and a good melody to keep that feeling of love going. A lot of people have said that they've been married by my music, fallen it love during it. It's a great compliment to know that my music has been part of their happiness. PB: Thank you. Special thanks to Alan Margulies and Sacha Taylor-Cox. Englebert Humperdinck will be at The Palladium in London on May 4th and Southport Theatre and Convention Centre on May 6th.
Band Links:-
http://www.engelbert.com/
https://www.facebook.com/OfficialEngelbertHumperdinck/
https://twitter.com/ehumperdinck
Picture Gallery:-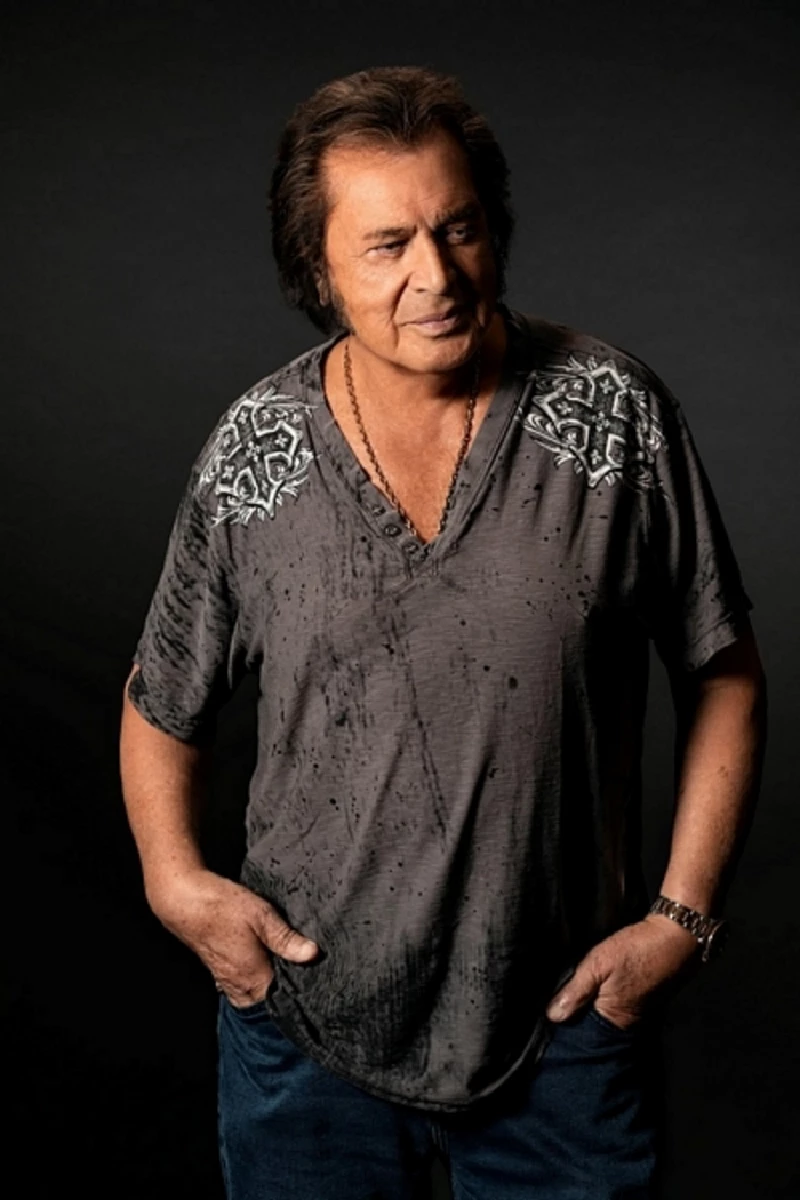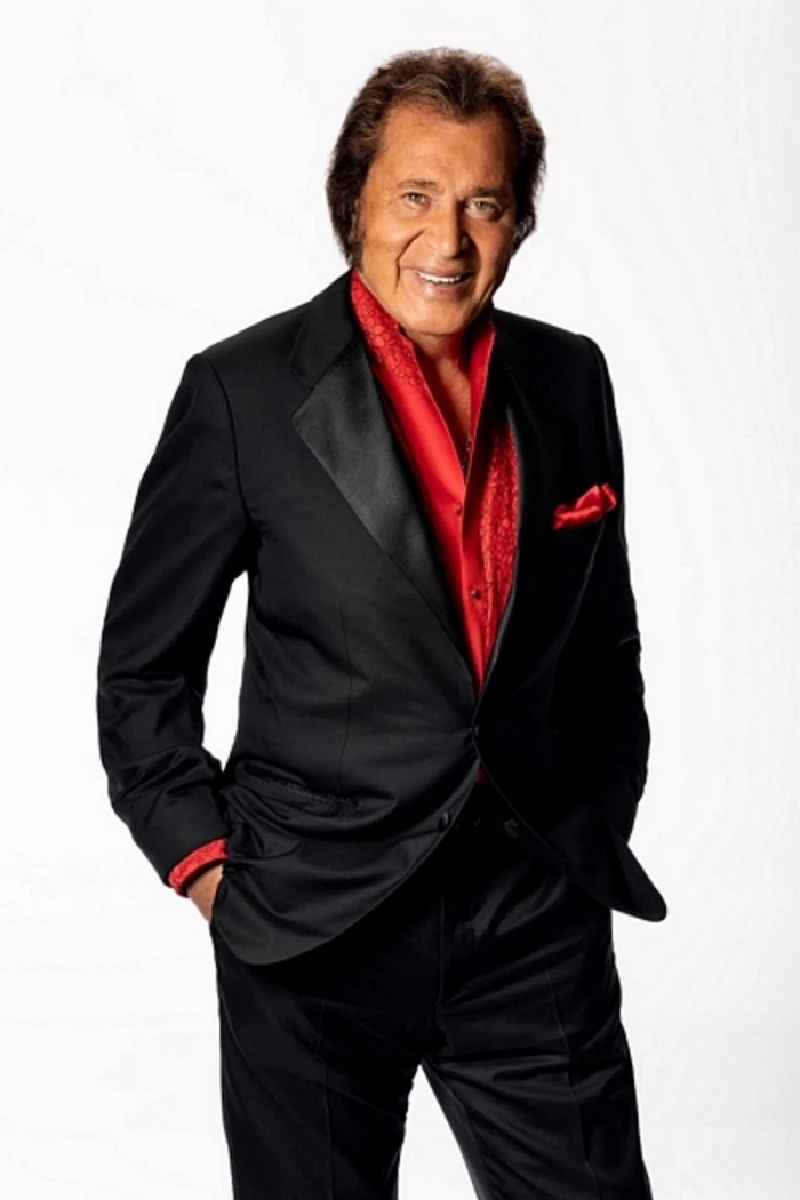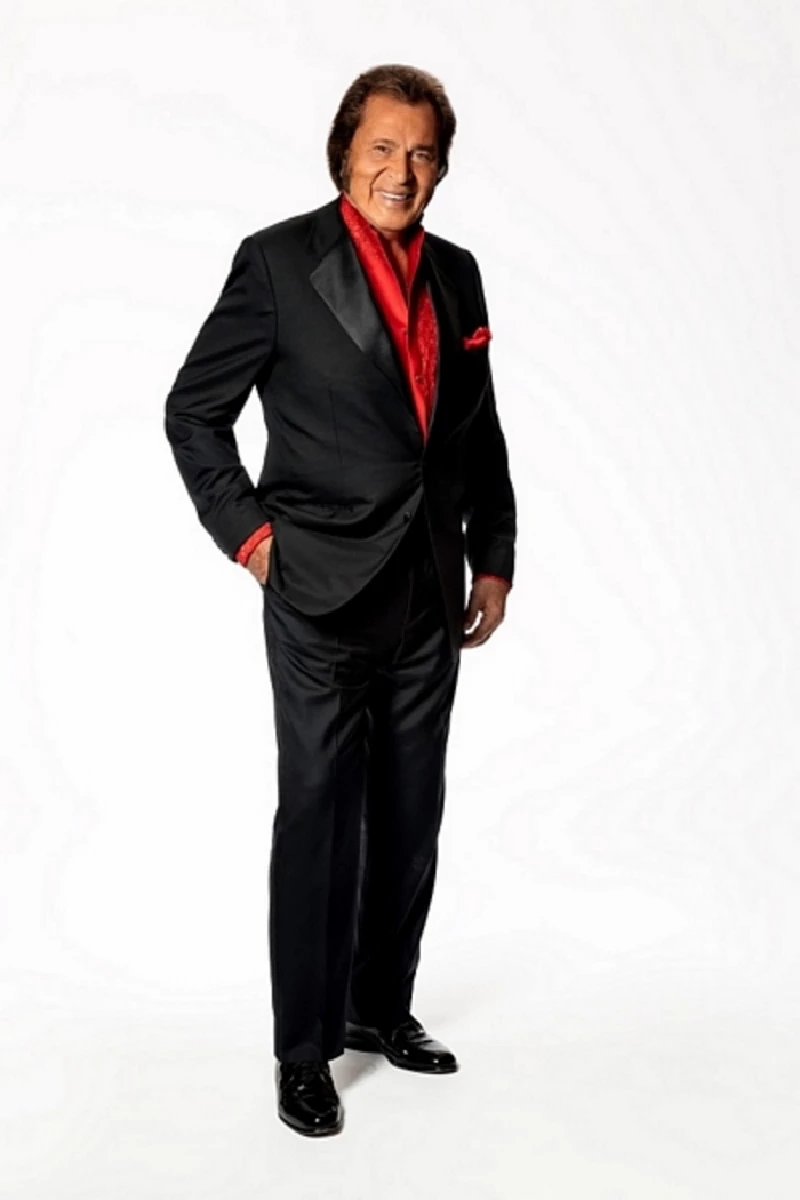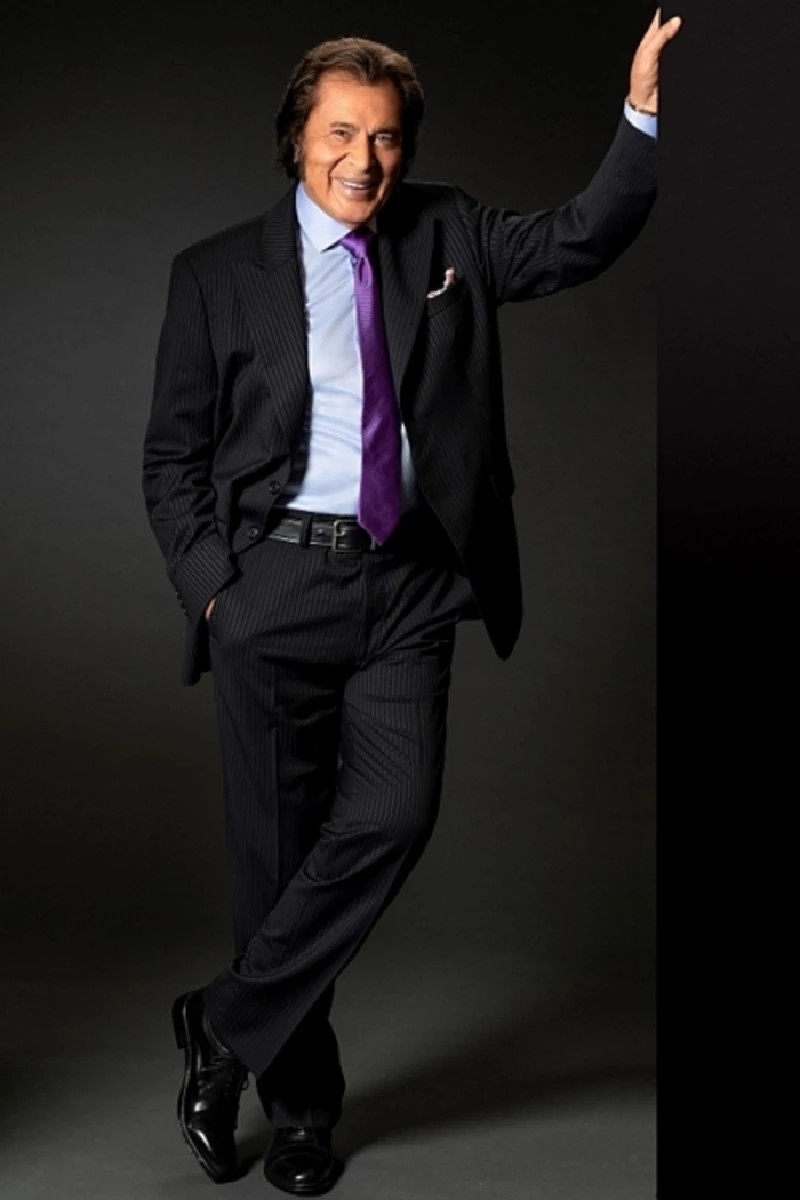 Visitor Comments:-
914

Posted By: Bennie Wright, Texas on 05 Mar 2020
Love this interview. Engelbert is the greatest then, now and always. So glad to be a fan member of such a phenomenal singer. We love you dear Engelbert.
---
911

Posted By: Yoli Oram, Henderson, Nevada,,USA on 24 Feb 2020
We can read about Enge continuously. His voice is amazing and we connect to his family...He never forgets his fans!! That's what makes him special........
---
Pennyblackmusic Regular Contributors
---