---
published: 10 / 4 / 2020
---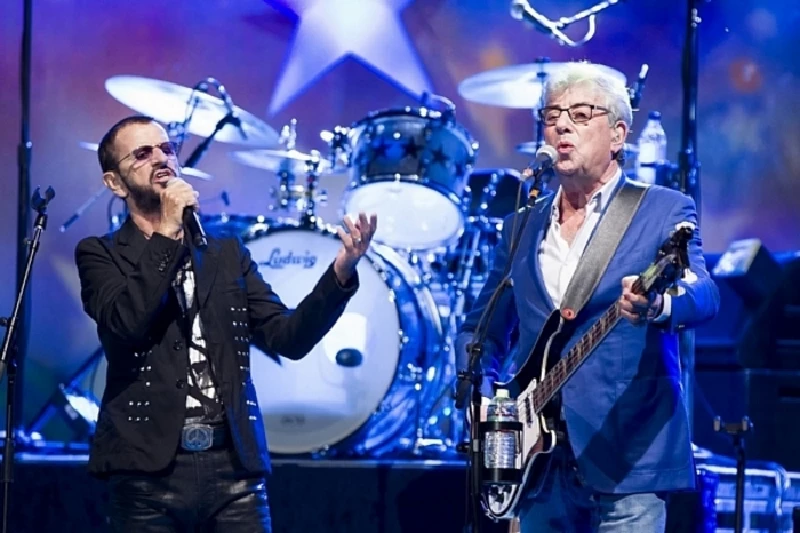 intro
Lisa Torem speaks to award-winning British songwriter Graham Gouldman about his upcoming UK tour and new album, 'Modesty Forbids', his first full studio album in eight years.
Graham Gouldman began his career as, perhaps, one of the most unsung geniuses behind the renowned British Invasion, writing hits such as 'Bus Stop' for The Hollies, 'For Your Love' for the Yardbirds and 'No Milk Today' for Herman's Hermits. He went on to co-write ahead-of-their time arrangements, such as, 'I'm Not In Love' with 10cc. His collaborative work also includes studio recordings with Andrew Gold. 'Modesty Forbids,' his first solo, studio album in eight years, is an amalgam of Gouldman's greatest songwriting gifts. 'Waited All My Life for You' and the swinging 'That's Love, Right There' is a testament to his emotional sensitivity and desire to experiment with the embracing romanticism of a bygone era. 'Hanging by a Thread' speaks poignantly of his global awareness. His performing days with Ringo Starr led, not only to a disarming narrative, but a featured performance. There's even a haunting instrumental and references to spiritual life on this 11-track release. But who better to describe the thought processes behind this new material than Graham Gouldman himself. Set to embark on a 14-date UK tour with semi-acoustic band Heart Full of Songs, the jaunt kicks off in Gateshead on March 19 and ends in Cardiff on April 4, 2020. PB: First of all, Graham, I want to congratulate you for the release of 'Modesty Forbids'. And as it's been a while since your last album, I was wondering, do you feel that your approach to songwriting has changed since your last project, 'Love and Work'? GG: (Laughs). Yeah, I think, I'm eight years older. I think, I'm more comfortable writing about things coming from my own experiences. There's a little bit of fantasy on some of the tracks, but songs like, 'Standing Next to Me' is obviously written about my time with Ringo Starr & His All-Starr Band, so that was easy to write because I knew I wanted to write about that. I remembered things that happened and that was easy. 'That's Love, Right There,' the second track, that was inspired by something that my wife does when I go on the road. She leaves affectionate, little notes in my case. Once, I was with the guys in our vehicle and I found a chocolate bar that she'd left. I held it up and I said, "That's love, right there." And I thought, that would be a good title. So, I like it when songs are inspired by a real event, but as I said, not every song is. PB: I really enjoyed the male, backing singers and the clever wordplay. It reminded me of the kind of cocktail song Cole Porter might have written back in the day. GG: Thank you. It's not my kind of genre, that "swing" thing. I wrote most of that song in my head. Normally, I sit down with my guitar and the guitar dictates what I'm going to do melodically, but the whole thing came to my head and it's special when that happens, and I do hope people like it because I've got a lot of affection for that song. PB: How did Ringo react to the song you wrote, which brought to life your 2018 performances with the All-Starr Band? GG: He agreed to play the drums on it for me. I sent him the track and didn't hear back from him for a while. I was in communication with his producer and one morning I found bits of the track with the drums on and it was actually brilliant, what he did. It couldn't have been better. PB: And what was your take-away from that era? According to the lyrics, you're not just a fellow musician, you're part-fan/part-musician. GG: Well, that's exactly right. I was part-fan/part-musician. I had to pinch myself because Ringo would play drums for a lot of the set and then for a lot of the set, he'd be in front of the stage, right next to me. I'd be to his left, quite close. I'd be playing away and then look over and think, "Oh, there's Ringo Starr." I just loved the whole experience, not just Ringo; he's a wonderful man, he's generous; he's funny, he's very smart and he doesn't suffer fools easily. There's a great energy about him, but working with the other boys: Steve Lukather, Colin Hay, Gregg Rolie, Gregg Bissonette, Warren Ham, we all got on really well. We had days off, except for Ringo, who was on a very strict diet. We'd all go out and eat together and it was just a lovely vibe. PB: On 'Hanging by A Thread,' we hear lines: "Emissions running high, ocean running dry, hanging on to all the lies that we've been fed." The lyrics convey a deep message. Was this song inspired by a specific incident or by what's currently happening world-wide in general? GG: It wasn't a specific event. I wrote it with a young artist, Cassa Jackson. We actually have a writing fest. I was just messing around with the guitar and I came up with a verse and melody and I went into these chords, which turned out to be the chorus, and started to sing the "hanging by a thread" chorus part and it felt really right, but what does, "hanging by a thread," mean? and it's our planet, that is "hanging by a thread" and we kind of worked backwards with the lyrics that we sort of wrote together. I think, that song worked out great. A lot of people write songs about climate change, etc. When you write about what's happening now, it's certainly not fantasy, it's reality. PB: 'Russian Doll' is an instrumental. I believe, you come from Russian heritage… GG: Yes, on my mother's side. I'm not sure if she was Russian or Polish, it was a mixture of both. I didn't have the title for it, but I wrote a note that said it sounded, to me, like a balalaika. I think, 'Russian Doll' is an original title; obviously, there are Russian dolls, but I think, there's a book called 'Russian Doll' as well, and seemed to fit right and I had the main melody for it for quite a long time. I thought, it was very filmic. In fact, with a friend of mine, I'm developing a script and I said, whatever it is, I've got the title music for it. Actually (laughs), the film never happened, but I just thought it was an interesting melody and it's just one of those things, you know, I want people to hear it. PB: It reminds me of the pretty tunes you hear when you open a jewelry box. GG: (Graham sings several notes). The opening has really an odd time signature. That was the feeling I was trying to transmit; that slightly, skewed sweetness about it. PB: Another song which stretches the envelope: 'It's Not You, It's Me.' The narrative is stunningly frank and it's a style that we haven't heard from you, almost like Johnny Cash… Where did that come from? GG: (Laughs) That was a second lyric I wrote for that song. The first lyric, I can't remember what it was, but anyway, I wasn't happy with it. How many of us use that line to actually disguise the truth? No, "it's not you, it's me." It's my problem. You're perfect. It's me. The Yardbirds contacted me. This was some time ago. They were going to do an album that never happened, but they had asked me to write a song. I'd said, "What's the brief? Give me a clue, what you're looking for." They said, "Just do something bluesy." And I think, this is a "bit bluesy." Not too bluesy, because… (Graham sings bass line). "Woke up this morning…" I wasn't going to do that… PB: When you are asked to write a song, do you prefer a sparse invite or a prompt that is more specific? GG: Yeah. It doesn't matter. It touches a creative nerve in you. I think, oh, yeah, I can do that. I've got lots of bits of songs in my head, but when the right time comes along, it sort of pops out. I remember, I had this sort of opening riff and I was very keen to write something for the Yardbirds for various reasons so I was kind of inspired by that thought, anyway. I was really quite excited about it and am really sorry it never happened. I thought, the song was too good to waste. PB: You mentioned the times when a song originates in your head, and other times when you deliberately sit down with the guitar. That said, how would you describe the overall process for this album. Was it all over the board? GG: All over the board. Sometimes, you have a title, like, 'That's Love, Right There' and work backwards from the title. Other times, you have a chord sequence. Other times, you use things that have happened to you. Other times, they're pure fantasy. Then it depends, sometimes on a song like, 'What Time Won't Heal' that I wrote with a Nashville writer, Bill Lloyd; I wrote most of the lyrics and Bill wrote most of the music but it really was his lyric and his idea. What it is, is the marriage between the lyric and the music that makes a song. I know, that's an obvious thing to say but there's got to be a compatibility between the two things, even though sometimes it might not be obvious. You can write a very dark song with a sweet lyric and vice versa. That's kind of how it works. I can't think of an example now that I've said that, but I like that laid-back, California, Eagles-y kind of song. PB: Apart from the new songs we've discussed, I also hear some traditional sounds, reminiscent of the Hollies days, etc. GG: As time goes by, there are certain musical things I do: certain sequences or chord shapes that always crop up and they always crop up because I like them. I think they work and they inspire me. There are certain sequences – I can think of so many melodies that go on that particular sequence. They're not common sequences but they're sequences that I've always employed. I can go back to certain eras; I can find a particular chord or two chords I like to use together. I'll hammer on that for ages (laughs) and then move on to something else. It's rather chord sequence du jour. PB: As far as your upcoming UK tour with Heart Full of Songs, will you be drawing greatly from your new album? GG: Not too much, I'm very wary of picking the right songs to perform because a lot of people will be hearing it for the first time. I want them to sort of, get it, so the songs I'll choose will be very "gettable" songs I know people want to hear because I'm a punter, myself. You know, I'm an audience member, myself, so I always figure, I'll play what I would like to hear if I was a member of the audience, so it's obviously going to be a mixture of songs I'd written in the sixties for The Hollies, Yardbirds, etc., 10CC songs that I co-wrote, film songs that I wrote, songs I wrote with Andrew Gold and some solo stuff from my solo albums. PB: Do you plan on doing some more recording in the near future? GG: Well, I've not long since finished this one. And it was eight years since the last full album, although I did put out an EP called, 'Play Nicely and Share' in 2017. I am thinking of doing a proper studio recording of Heart Full of Songs; so far they've just been live recordings but I feel it would be nice to have some proper, high-quality recordings of our other songs, and then, the next solo album. I'm always thinking that that will happen. If you're writing the songs, you get to the point where you have six songs, and I want people to hear them and then you start recording and think, I'd better write another four or five, you know, turn this into a nice album. PB: You'll be performing at a variety of venues. Do you have any preferences? GG: It really doesn't matter. Wherever we are, we kind of set the atmosphere, but there are certain places. We're playing the Union Chapel in London, which we played many years ago, not long since I started out as a popular entity so I'm excited about going back there. But really, when you're onstage and the lights go down, that's it. We're in our own sort-of space and it really doesn't matter, where we are. PB: What do you do to wind down after a night of touring? GG: We usually have a beer after the gig. There's no late nights. It's usually quite tame. Usually, everyone has their own boxsets that they watch in their rooms (laughs). That's about as exciting as it gets. PB: So, if you could give advice to an up-and-coming artist, based on all your years of experience, what would you say? GG: Be original, it's hard. A lot of people think well, because so-and-so is doing this, I should do it. But really, if you could find a niche that nobody else has done or, it's going to be inspired by lots of other people anyway, every artist is, but try and do something that's a bit surprising and interesting if you can.
Band Links:-
https://grahamgouldman.info/
https://en-gb.facebook.com/GrahamGouldman/
https://twitter.com/grahamgouldman
https://en.wikipedia.org/wiki/Graham_Gouldman
Picture Gallery:-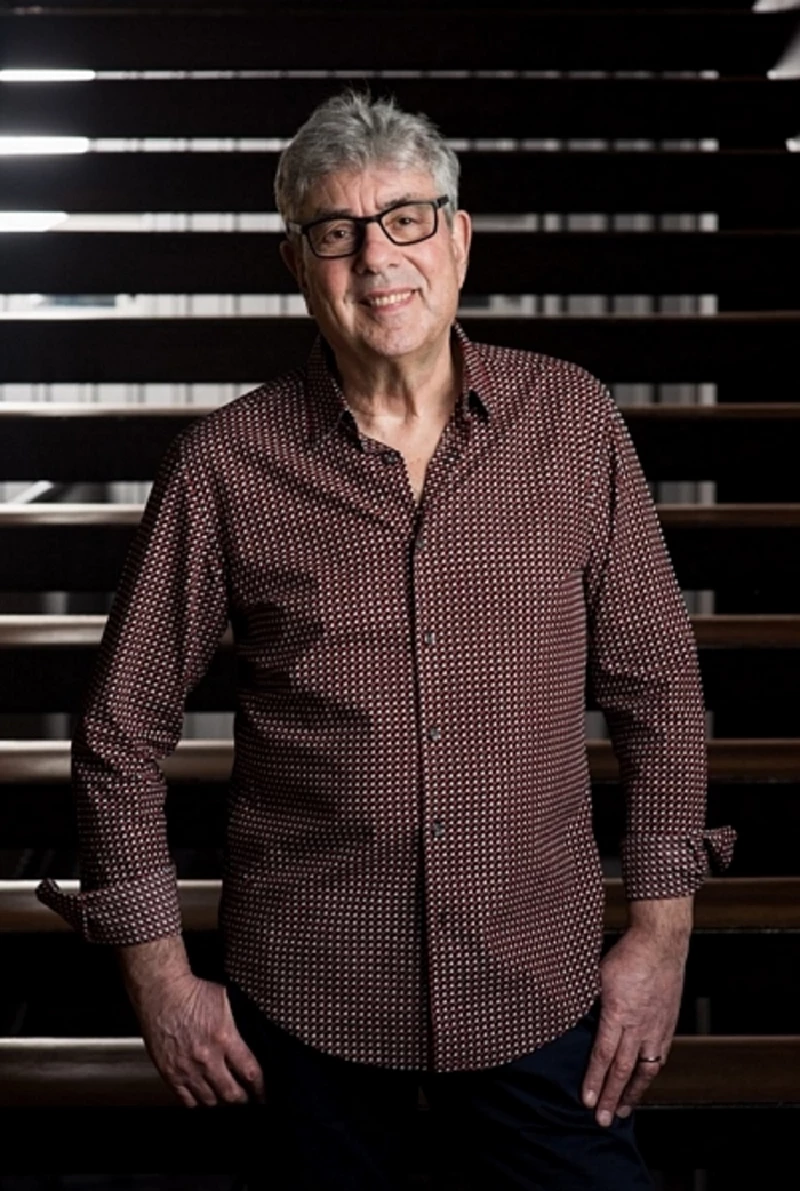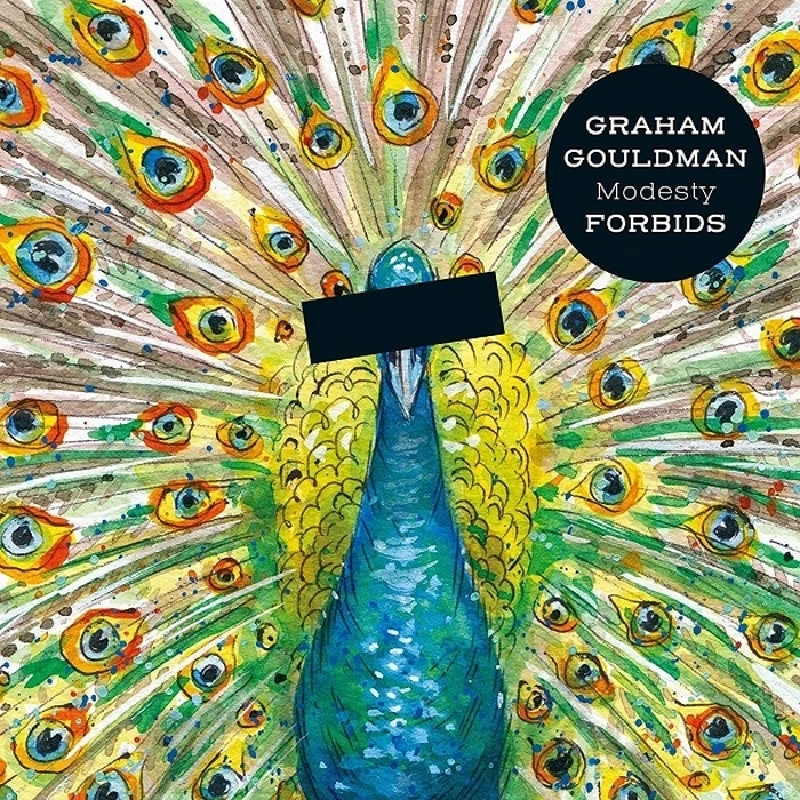 interviews
---
Interview (2014)
10cc frontman and influential English singer-songwriter Graham Gouldman speaks to Lisa Torem about his lengthy career and forthcoming UK acoustic tour
photography
---
Photoscapes (2021)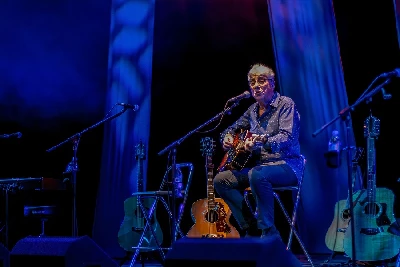 Andrew Twambley photographs 10cc's Graham Gouldman with his acoustic Heart Full of Songs four-piece at a the Royal Northern College of Music.
Pennyblackmusic Regular Contributors
---