---
published: 10 / 4 / 2020
---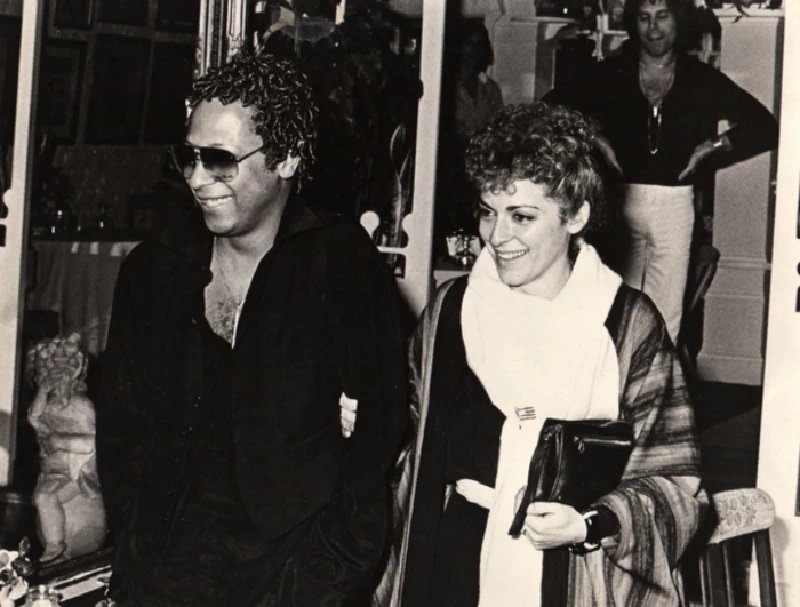 intro
Singer, actor and cabaret star Peter Straker talks to John Clarkson about the reissue of his three albums, 1977's 'This One's On Me', 1978's 'Changeling' and 1980's 'Real Natural Man', and the influence on them of Queen frontman and co-producer Freddie Mercury.
Peter Straker is a Jamaican-born singer and actor. Best known for his work in West End theatre productions, he first came to fame in 1968 as one of the stars in the original London production of the controversial 'Hair', and since then has gone on to appear in countless musicals including 'Tommy', 'The Original Phantom of the Opera', 'The Rocky Horror Show' and 'Jesus Christ Superstar'. Multi-talented, he has also acted in theatre productions that have extended from Shakespeare to pantomime, and appeared on television and film in diverse roles in 'Doctor Who', detective series, '80s melodrama 'Connie' and Mel Smith and Griff Rhys Jones comedy 'Morons in Outer Space'. Straker has also since the early '70s staged his own regular cabaret shows, performing the songs of his hero Jacques Brel as well as his own material, often co-written by himself with his guitarist and regular musical director, Mike Allison. He has released four studio albums. 'Private Parts', the first of these, came out in 1972, and was followed by 'This One's On Me' (1977), 'Changeling' (1978) and 'Real Natural Man' (1980). None of the albums sold well at the time, caught out perhaps by the backlash of punk, but the three latter albums in particular have gained word-of-mouth cult appeal in the forty years since they were originally released. After being many years deleted, they were re-released in a three CD box set by Cherry Red Records offshoot, Strike Force Entertainment, in March. 'This One's On Me', which was co-produced by Straker's great friend Freddie Mercury in his first production role, balances its own path between musical, cabaret and rock. It includes stunning covers of Brel's 'Jackie', Bertolt Brecht's 'The Alabama Song' and Lorraine Ellington's 'Heart Be Still', as well as Straker's flamboyantly tongue-in-cheek own composition, 'I've Been to Hell and Back'. There are also tributes to the silent era of Hollywood and Charlie Chaplin in 'The Day the Talkies Came' and 'Ragtime Piano Joe'. 'Changeling', which was produced by Tim Friese-Greene (Talk Talk, the Catherine Wheel), is in a similar musical vein to 'This One's On Me', while 'Real Natural Man', which was produced by Deep Purple, Meatloaf and Rolling Stones producer Reinhold Mack, has a stronger rock element. When Pennyblackmusic spoke to Peter Straker a few days before lockdown he was appearing in the first English language production of 'La Cage Aux Folles', but, gracious and charming, found time in a busy schedule to speak to us about the reissues. PB: 'This One's On Me' was co- produced by Freddie Mercury. How did he become involved with that album? PETER STRAKER: It was because I asked him (Laughs). I had done one album before which was called 'Private Parts' in 1972, and I said to him, "Do you know I fancy doing another album?" I had been to see Queen perform, and he had been to see some of my shows as well. I was doing these eclectic type of entertainment pieces at the time, songs that I liked from Jacques Brel and Bertolt Brecht, as well as songs that Mike Allison, my guitarist and musical director, had written with other members of the band that we were then working with. Freddie said, "Well, we will do it, but we will just do it with the things that you are doing now," so all the stuff that we recorded was stuff that I was doing at the time anyway. I was very pleased to do that. We put in some new things obviously, but because I liked the theatre and so much of my stuff is based on the theatre or the idea of theatre and performing the whole album has this slight theatricality. PB: Roy Thomas Baker was the other co-producer. How did he and Freddie manage to balance out their roles? PETER STRAKER: It worked out very well. Freddie said, "As this is going to be my first production, would you mind if Roy came on board?" and I said, "No." Roy and Queen were very synonymous with each other as he produced all their early albums, and I thought, "This is a bit of an honour," and so off we went and it was lovely. I was really lucky. PB: Several of the covers on the album –'Heart Be Still', 'The Alabama Song' and 'Jackie' - are of very famous songs. Why did you choose to cover those? PETER STRAKER: I was already doing them. Jacques Brel is one of my heroes, and from a very young age I was doing a lot of his songs, and even then 'Jackie' was one of my favourite songs. 'The Alabama Song' is a remarkable song, and again I just loved it. With 'Heart Be Still', I just loved Lorraine Ellison and I had been listening to a lot of her stuff. She did the famous 'Stay With Me, Baby', and there is a recording of that as well which we did that Mike has that I must try to dig it out one day. We decided to do 'Heart Be Still' for the album. It doesn't sound like her, of course, and we made it our own, I hope. I just think that it is a beautiful song, and I love the way that we do it. PB: The main theme of 'This One's On Me' and across so many of its songs seems to be that things are not often as they really appear to be or seem. Was that something which you were conscious of at the time? PETER STRAKER: A little bit. Yes. I didn't go into it deeply though. They were all things that I wanted to do simply because I liked them, and some of them were quite relevant to me. There is a theme of Hollywood show business going through it as well, but things like 'Jackie', 'The Day the Talkies Came' and 'Ragtime Piano Joe' - of which I had the first stab and was written by Don Fraser who became my musical director later on – definitely have that undercurrent. PB: On 'This One's Got on Me' you had just one songwriting credit with the second track, 'I've Been to Hell and Back'. By the time of 'Changeling' that figure had risen to four and by the time of 'Real Natural Man' that had gone up again to six. Was that simply a reflection on your growing confidence as a songwriter? PETER STRAKER: I think that it was also because of great encouragement from Freddie. He said to me, "You should write your own songs because you always make a strong use of language," and so I started writing, and I just got bolder and bolder and did some more, and I also did some other things with Mike and it got better and better. I never had too much confidence as a writer, but Freddie did encourage me and on the other two albums even though he is not credited on them he had a lot of input on them by doing that. PB: 'Changeling' was produced by Tim Friese-Greene who went on to work and write songs with Talk Talk. What kind of producer was he in comparison to Freddie and Roy? PETER STRAKER: They are very difficult to compare because they were different, even though Tim was one of the engineers on 'This One's On Me'. He had already been working with Freddie and Roy, and 'Changeling' was his first album as producer, and, of course, the rest after that is history. He had a great sense of hearing and timing and was a wonderful pianist. PB: That album also featured Karl Wallinger on keyboards and synthesizers who went on to front World Party. PETER STRAKER: That is right. He was very young but was very talented. There was a lot of input from him even at that stage. PB: 'Real Natural Man' was produced by Reinhold Mack. It was something of a meeting of contrasts because he was best known at that stage for working with hard rock bands like Deep Purple. Why did you decide to work with him? PETER STRAKER: He went on to work with Queen as well. I loved working with him. He was fantastic. I wanted to record quality rock and a lot of that came from him on that album. PB: Your recording career came to an end shortly after 'Real Natural Man' in 1983. Why did you decide to end it there? PETER STRAKER: I became very disillusioned with the record industry. Looking back, it is very difficult to know how it work but I was never in fashion. You couldn't get people to play the stuff. At the beginning I thought it doesn't matter who plays it or if anyone plays it, but, of course, it does matter because what's the point in having something out if no one listens to it at all? Whether or not things have changed, I don't know. I don't know if anyone will play these now, but I am putting it out again in the hope that there might be a different generation who might say "That's great" or maybe ""That's dreadful" (Laughs), but at least they will have had a chance to listen to it. PB: Last question. How do you hope to promote this box set? Will you be doing gigs? PETER STRAKER: I am hoping to do some gigs later in the year. I will be doing lots of songs from the album and I will be putting together a band to do it with a couple of singers. That is what I am thinking about planning, but we will see what happens. PB: Thank you.
Band Links:-
http://newsite.peterstraker.com/
https://twitter.com/peterstraker
https://en.wikipedia.org/wiki/Peter_Straker
Picture Gallery:-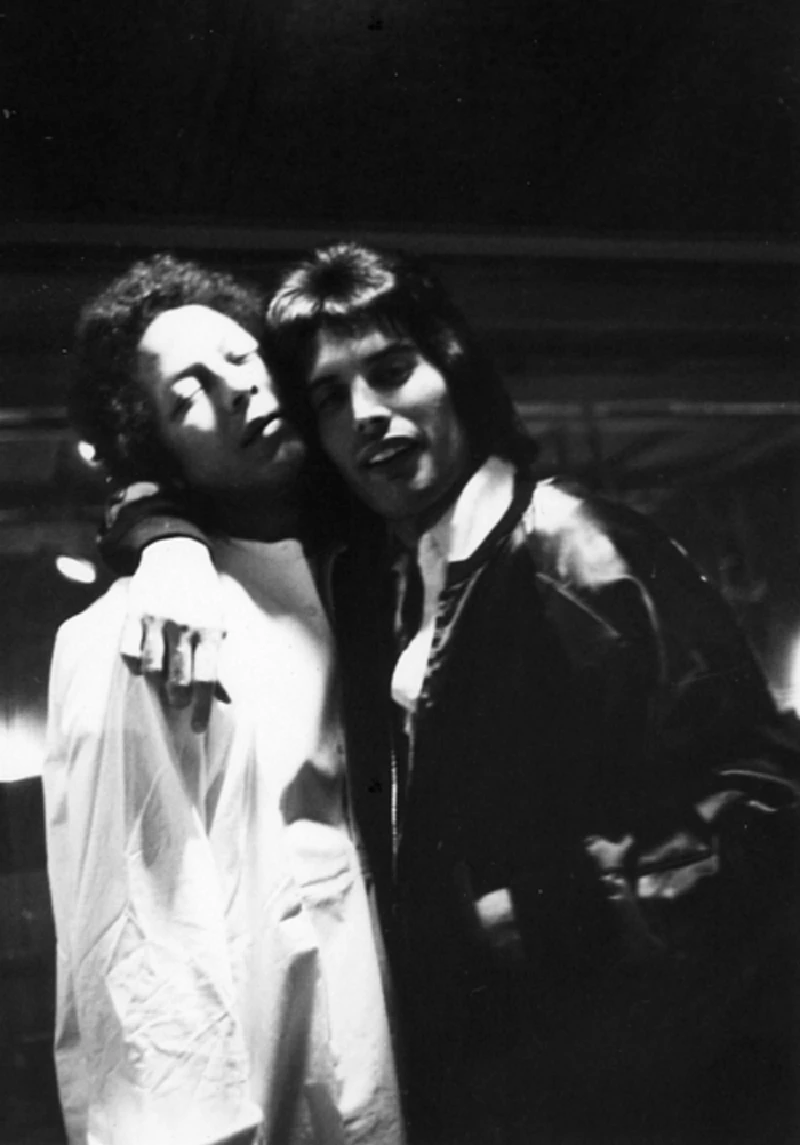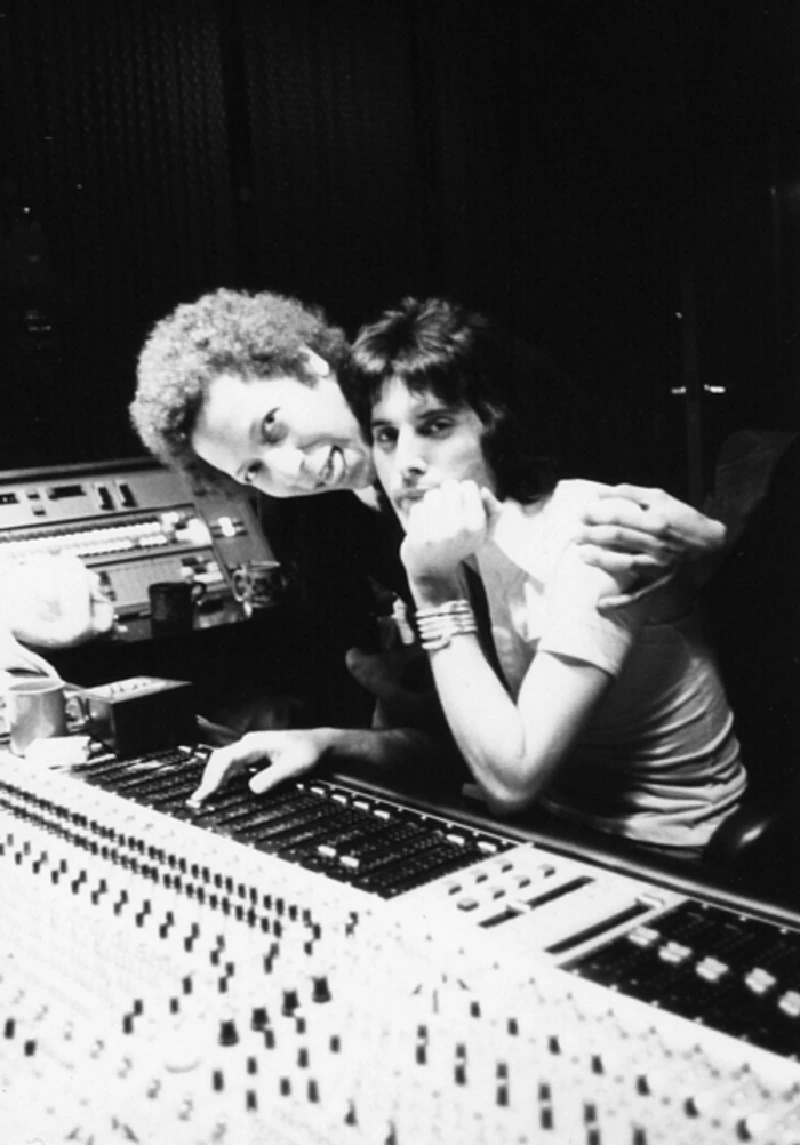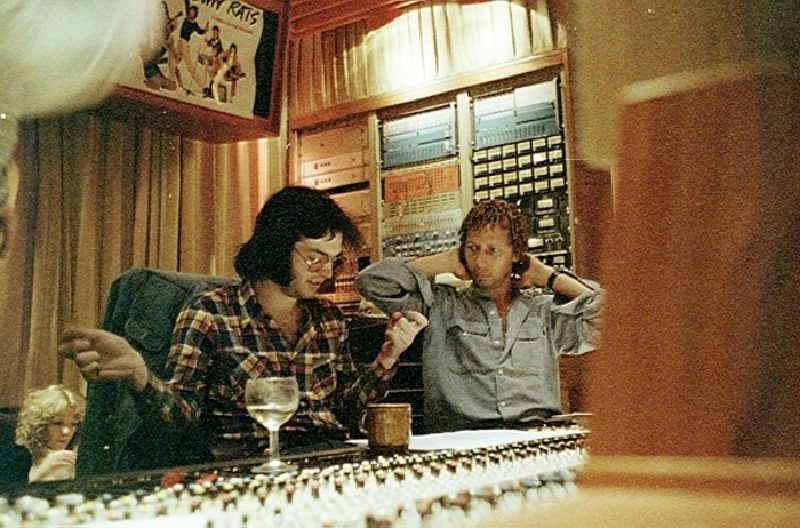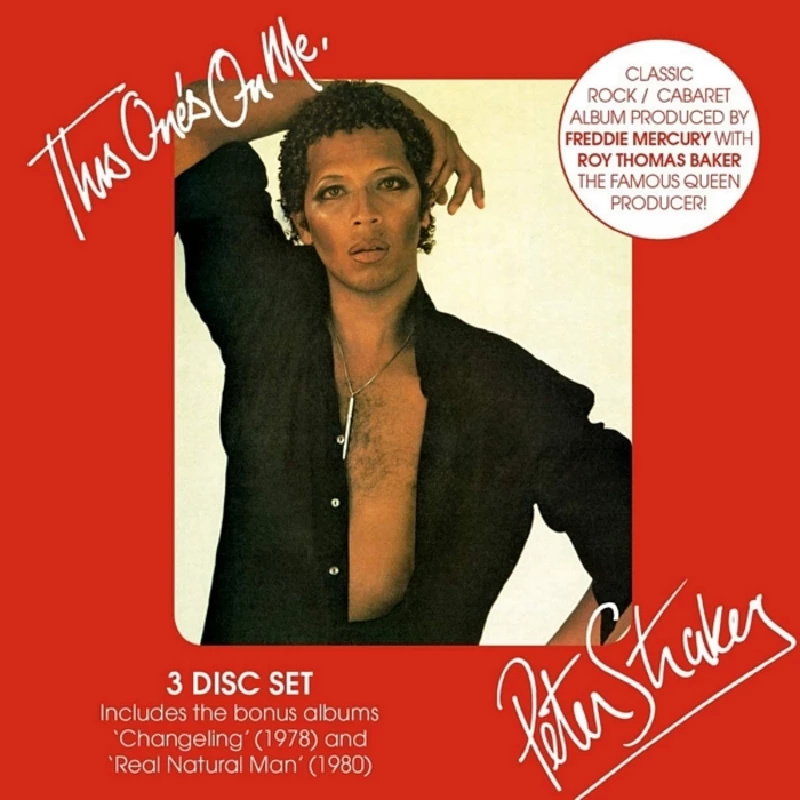 Visitor Comments:-
920

Posted By: M.L. Stith, New Jersey, USA on 13 May 2020
Beautiful music. Past lifestyles re- introduced to me via artistically satisfying lyrics. Fun, sad, and touching experiences brought to life - making my day, satisfying my imagination. Thanks to all responsible. Thank you Peter Straker for living your best life.
---
Pennyblackmusic Regular Contributors
---