---
published: 24 / 2 / 2020
---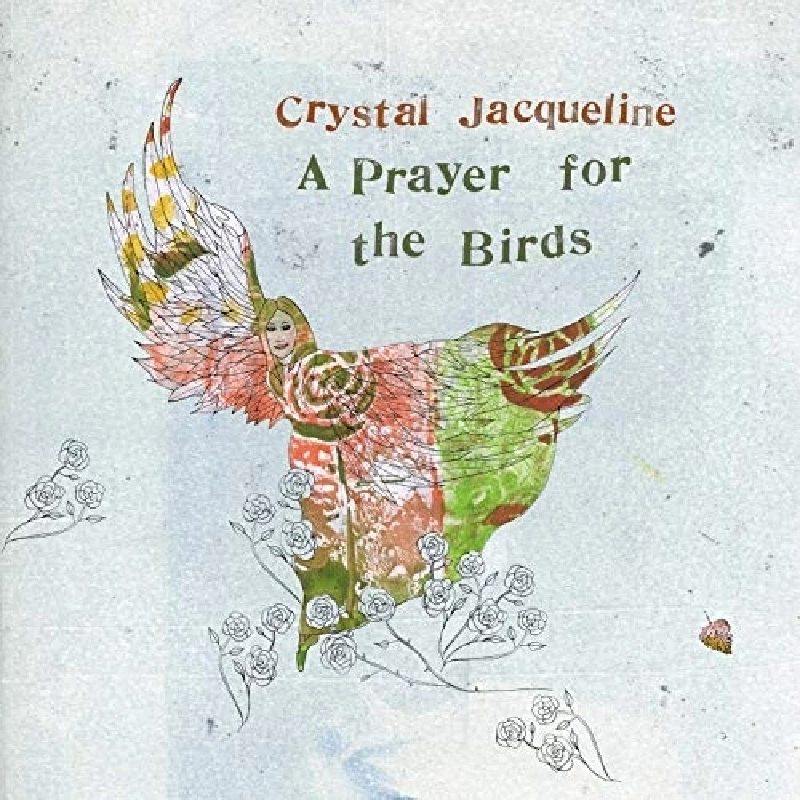 intro
New album from the Honey Pot's Crystal Jacqueline, one side of which is taken up by a suite of songs inspired by her love of nature and the environment
We're a tad late with writing a few words about 'A Prayer for the Birds', the latest album from Crystal Jacqueline but, although they are probably all sold-out now, we will still mention that the LP was/is available as a limited edition 180-gram vinyl edition complete with gatefold sleeve and lyric sheet. The first 150 copies also came with an 8-inch art print of the stunning cover artwork signed by Jacqueline. While Jacqueline's music always seems more suited to be enjoyed on vinyl, there's a CD edition which is more widely available. It's a two disc set, the first CD featuring the eleven tracks which comprise 'A Prayer for the Birds' (the first five songs are presented as separate entities while tracks six to eleven comprise the 'A Prayer for the Birds Suite') while the second disc contains seven live performances plus one outtake from 'A Prayer for the Birds' so either edition has its own attractions. As with Jacqueline's previous solo work her partner in the Honey Pot, the innovative musical genius Icarus Peel, has played a major part in the writing, production and playing of this latest collection of songs. One often wonders why some artists work both the solo and group sectors; often there's little to distinguish between the solo and band work. While her work with the Honey Pot and her solo albums display her obvious love of the sixties and her leanings towards the psychedelic stylings of that decade, there has always been a clear line drawn between the musical output of Jacqueline's solo albums and those of the Honey Pot. This latest collection takes that distinction even further. While there are times when the Honey Pot have briefly inhabited a beautiful English pastoral landscape, on 'A Prayer for the Birds' Jacqueline takes up permanent residence there. Always pushing boundaries, especially on her cover versions, here Jacqueline selects elements of all her influences to create her most satisfying album to date. That the album was inspired by Icarus Peel and Jacqueline's shared love of nature is obvious but the songs and arrangements wander far off the well-beaten freak-folk path. The haunting 'Mercy Rose' clocks in at well under three minutes but covers so much ground in those few short minutes. The vocal back-up (from Victoria Reyes and Elaine Lightfoot) add to the eeriness of the piece, and, while Jacqueline's vocals still recall those of Grace Slick at times, there's no denying that this music could only have come from our little island, especially as it segues in to the short title track. It's not all dark shadows in the woods musically. While the songs all share a common thread, there are tracks that rock out. 'Turn the Tide' gives Peel the chance to show his guitar chops to stunning effect, and once again this very British band will bring to mind the likes of Jefferson Airplane. Jacqueline is a powerful, expressive vocalist and Peel's writing and arrangement skills are excellent. The opening song, 'The Edge of My Garden', is an atmospheric piece that displays immediately all that is special about the sound this duo makes together. There are many who can faithfully reproduce the sounds of a past era, but few who can take those sounds as an inspiration and create something as fresh and exciting as Jacqueline and Peel do. For sure they are looking over their shoulders at the golden era of music, but they've used it as a base to build on and with every new release from Jacqueline and the Honey Pot they expand and develop this sound. While wishing not to take any attention away from Crystal Jacqueline's contribution to this set of songs; few can switch from the ghostly yet powerhouse vocals of 'White Horse Hill' to the delicate, oh so English, almost poppy, delivery of 'Dorsetshire Days' as seamlessly as Jacqueline can, Peel's guitar playing deserves special mention. Peel is not our only homegrown multi-instrumentalist who is vastly underrated, but he's in the top three of those who should be given the attention afforded to lesser talents by the music monthlies. A truly magnificent set of songs that display the scope and talent of Jacqueline and Peel; listening to 'Dorsetshire Days' makes me proud to be British once more.
Track Listing:-
1
The Edge of my Garden
2
White Horse Hill
3
Dorsetshire Days
4
100 Years Ago
5
First Light
6
Arise the Sun
7
Mercy Rose
8
A Prayer for the Birds
9
Turn the Tide
10
Moth
11
Birdsong
Band Links:-
https://en-gb.facebook.com/crystaljacquelinemusic/
https://twitter.com/crystaljacq
reviews
---
Await the Queen (2017)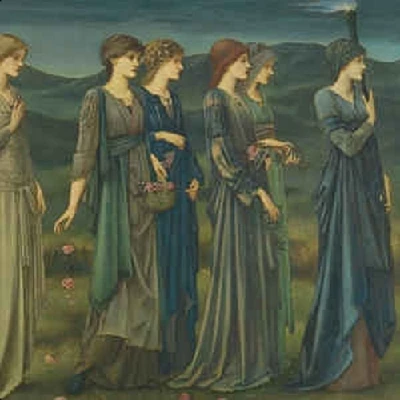 Fantastic double album from neo-psych queen Crystal Jacqueline which features seventeen new tracks and takes her and producer Icarus Peel's work to a new level.
Pennyblackmusic Regular Contributors
---