---
Audra
-

Dear Tired Friends
published: 24 / 12 / 2019
---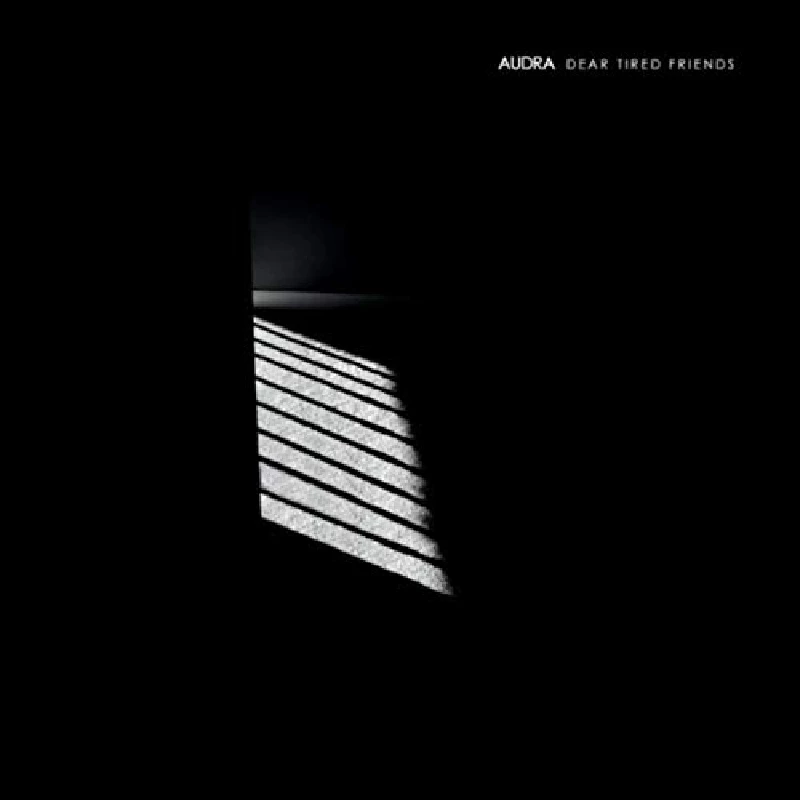 intro
Impressive fourth album from Arizona-based post-punk group Audra, their first in a decade
Audra are a trio from Arizona, formed in 1991 around the brothers Helm: Bret (vocals/ bass) and Bart (guitar/keyboards), plus drummer Jason DeWolfe Barton. Having released three albums between 2000 and 2009, there's been a decade-long hiatus before 'Dear Tired Friends'. Perhaps because of this, a reflective air dominates several songs, but it infiltrates more energetic tracks as well. The near-title track (just called 'Tired Friends') initially belies its name, driving forward with fierce guitar and thumping drums, the world-weariness in Bret Helms' voice by contrast falling somewhere between Lou Reed and Julian Casablancas. A slower, slightly jazz-tinged second half to the song is an early indication of the band's command of dynamics, which allows them to slip gracefully between fast and slow, light and dark. A flowing bass riff propels 'Wish No Harm', complemented by Barton's brisk hi-hat and snare. Some great serrated guitar adds to a feeling of disquiet, disquiet heightened by how it contradicts the repeated reassurance of the title. Mournful keyboard and gentle guitar underlie 'Another Fallen Petal', a poignant consideration of how we so often move neglectfully through the world, whether it be with respect to other people or the natural world: "Another fallen petal/That no-one watches over". 'Drinking Yourself to Sleep' mixes acoustic picking and slide guitars, an unhappy state of mind ("Like a branch/Dizzy in the wind") crystallised in an anguished electric guitar break. 'Sunglass' is the oddest track, and perhaps the most experimental, a hesitant piano and what sounds like a glockenspiel making for a curious combination, with the lead vocal especially intimate. Despite some pleasant harmony singing, overall it's not really convincing. But the standard goes back up again on 'Planet of Me', founded on a heavy tom-tom rhythm and an insistent guitar phrase, and once more moving skilfully between powerful and low-key passages, before a sweep of guitar from Mike VanPortfleet (Lycia) swoops in. The song's narrator seems cynical, solipsistic, yet ultimately confused, summed up in the caustic chorus: "Happy New Year/Happy times/Keep on laughing/Keep on dancing/Planet of one/Planet of me/All around you/What's it all about?" The lively syncopated rhythm and agitated guitar of 'Sliding Under Cars' have something of the feel of early New Order, as the vocal evokes the Psychedelic Furs' Richard Butler. Shot through with a piercing guitar hook, it's one of the album's most memorable tracks. The crisply paced 'Fireflies' has a spare atmosphere, bass, guitar and keyboard in turn becoming prominent before a thrashing finale. It's a good example of one of the band's consistent strengths, the ability to allow each musician enough space even within the generally concise songs. Full of nostalgia for adolescence, '1987', with its pared-down approach of acoustic guitar strum married with the picking of high notes, is a folkish lament. Bret Helm's voice stretches upwards on the chorus, more openly emotional than the reserved tone that he customary employs elsewhere. 'Falling', from its simple backing of guitar, bass and drums, has by the end turned into something of an anthem, as layers of guitar, synth and voices are added. It's somewhat longer than it needs to be on record but is maybe more envisioned as a live number that urges audience participation. Although Audra seem to be pigeonholed as post-punk, the variety of songs on 'Dear Tired Friends' defies that label except in as much as it suggests a resistance to strict categories. Most rock fans should find something to enjoy on this album, by a band that certainly hasn't yet run out of creative energy.
Track Listing:-
1
Tired Friends
2
Wish No Harm
3
Another Fallen Petal
4
Drinking Yourself to Sleep
5
Sunglass
6
Planet of Me
7
Sliding Under Cars
8
Fireflies
9
1987
10
Falling
Band Links:-
https://www.audramusic.com/
https://www.facebook.com/audramusic/
https://twitter.com/audramusiccom
interviews
---
Interview (2019)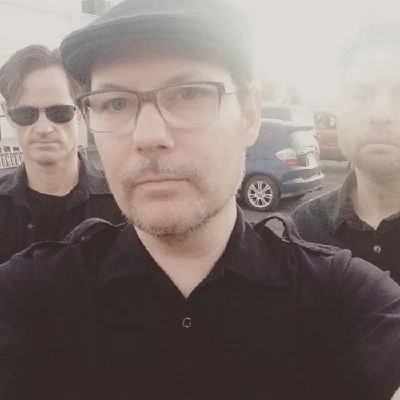 Adrian Janes speaks to singer and bass player from Arizonian post-punk band Audra about their fourth album and first release in ten years, 'Dear Tired Friends'.
Pennyblackmusic Regular Contributors
---