---
published: 21 / 9 / 2019
---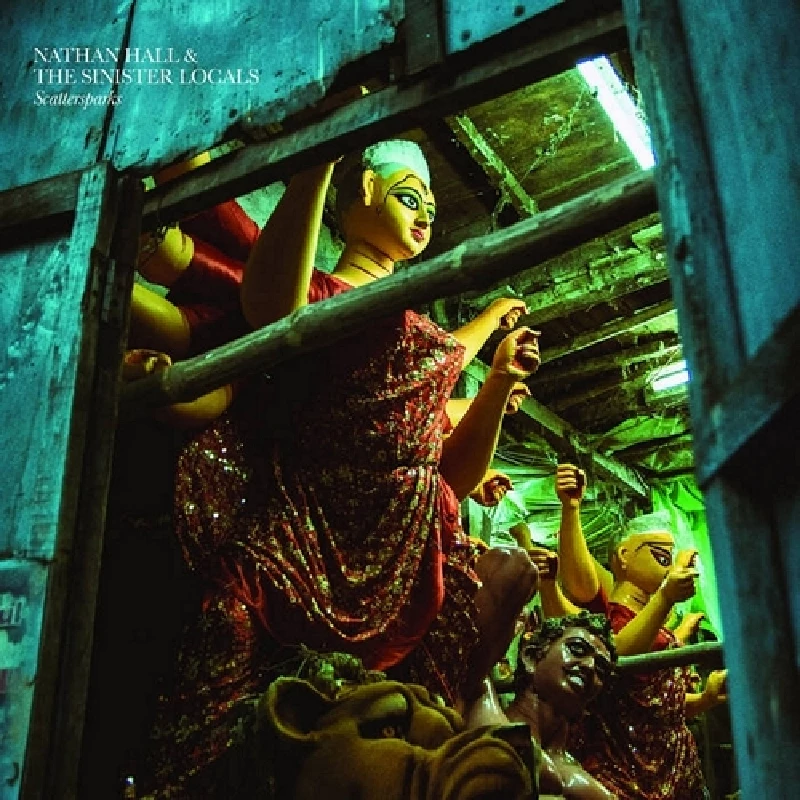 intro
Inventive and prolific songwriter Cardiff-based singer-songwriter Nathan Hall returns with another collection of mind-blowing songs with his latest project
While the wonderful Soft Hearted Scientists remain quietly on the back burner, Nathan Hall offers up his third album masquerading as Nathan Hall and the Sinister Locals. 'Scattersparks' is made up of twenty-four songs and instrumental tracks, all wrapped up in a package of hazy vintage psychedelia. From the word go you slip into Hall's mystical and fantastic imagination.'Rooms' has that signature warmth - gentle harmonies and otherworldliness that are his trademark. There are moments when you could be forgiven for thinking you have stumbled on a long forgotten album from the mid 1960s. Pastoral acoustic guitars, swirling Hammond organ and lovely harmonies, even some backward masking thrown in for good measure. Seamlessly blending a touch of Syd Barrett, Love and carefully constructed psyche pop melodies the listener follows the White Rabbit on a journey among Roman soldiers, leprechauns and unusual places! Strange? Yes but mysterious, intriguing and occasionally sinister. There is a "song" about a Pumpkin Patch for example. As with previous offerings, 'Scattersparks' is intriguing and listenable. Wrapped up inside this airy psychedelic and innocent exterior are glimpses of Nathan Hall's inventive and creative mind. Songs about scarecrows and butterflies, strange goings on in Cardiff are all dispersed between short instrumental breaks. Despite the lyrical eccentricity, the album's dreamlike production is both addictive and intoxicating allowing you to float away on this eclectic, wistful and charming record. 'Effigies', 'Tunguska Tydfil' and now 'Scattersparks. What a long strange trip it's been. I am glad I bought a ticket. P.S. Breaking news from the South Wales undergrowth! Hiatus over. The Soft Hearted Scientists return with a new single covering the Bee Gees classic 'Please Read Me' and are threatening a new long-playing record ! Lovers of greatmusic breathe a collective sigh of relief.
Track Listing:-
1
Rooms
2
Sunrise sunset
3
Leprechaun lattes
4
Sleeping with one eye open
5
Pumpkin patch
6
Roman soldiers (dead and bored)
7
Samson's song of sweet comeuppance
8
Gold, bones and evil thrones
9
Sea glass man
10
Jaws of an orchid
11
Leprechaun lattes (unexpected free refill)
12
A crack in the comfort zone
13
I thought I was in Hawaii
14
Return of the butterflies
15
Stately home
16
Do it
17
Little mutinies
18
Scattersparks
19
Laika's song
20
Blood red door
21
Precarious position
22
Ghosts are not as strange as being alive
23
In a strange way, in Cardiff Bay
24
Unicorn horse
features
---
Under the Radar (2017)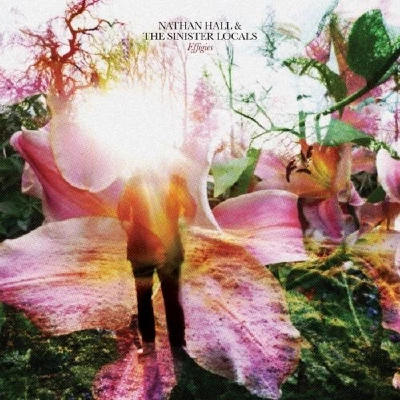 In his 'Under the Radar' column, in which he searches out under-rated artists and labels, Keith How examines Soft Hearted Scientists' front man Nathan Hall and his new band the Sinister Locals' first album.
reviews
---
Tunguska Tydfil (2018)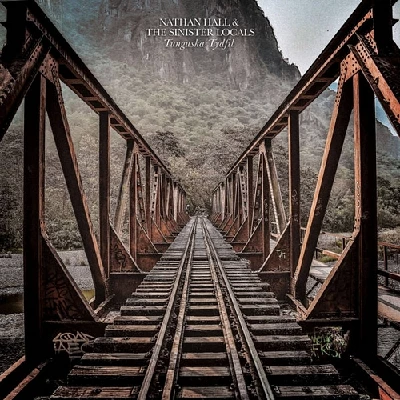 Fabulous latest album which, released on a limited edition vinyl of 250 copies, combines psychedelic delights, strange stories and snappy instrumentals from Soft Hearted Scientists' front man Nathan Hall
Pennyblackmusic Regular Contributors
---